A Collection in
Special Collections
Collection Number Ms1991-041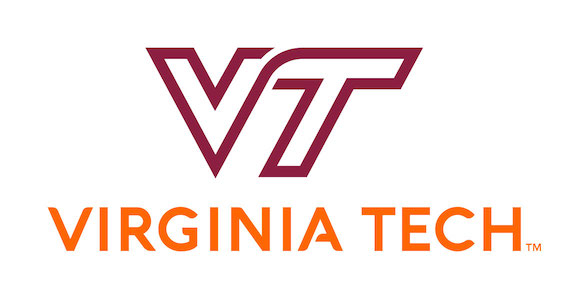 Special Collections, Virginia Tech
Special Collections, University Libraries (0434)
560 Drillfield Drive
Newman Library, Virginia Tech
Blacksburg, Virginia 24061
USA
Phone: (540) 231-6308
Fax: (540) 231-3694
Email:
specref@vt.edu
URL:
http://spec.lib.vt.edu/
©2009 By Virginia Tech. All rights reserved.
Processed by: Special Collections
Repository
Special Collections, Virginia Tech, Blacksburg, Va.
Collection Number
Ms1991-041
Title
That Exceptional One: Women in American Architecture, 1888-1988," Exhibition, 1988
Physical Characteristics
100 Cubic Feet 3 boxes; oversize panels
Language
English
Abstract
Traveling exhibit created by the American Architectural Foundation of the American Institute of Architects about women in American architecture. The exhibit starts with Louise Bethune, who in 1888 was the first woman to join the AIA. Materials include exhibit panels, planning documents and research for the creation of the exhibit.
---
Access Restrictions
Collection is open to research.
Use Restrictions
There are no restrictions.
Preferred Citation
Researchers wishing to cite this collection should include the following information: "That Exceptional One: Women in American Architecture 1888-1988," Exhibition, 1988, Ms1991-041 - Special Collections, Virginia Tech, Blacksburg, Va.
Acquisition Information
The material in the collection was donated in 1991 and March 2000 by the Library and Archives of The American Institute of Architects to the International Archive of Women in Architecture housed in the Special Collections at the University Libraries of Virginia Tech.
Processing Information
Processed by Federica Goffi and Gerrianne Schaad, May 2000
"That Exceptional One: Women in American Architecture 1888-1988" commemorated the 100th anniversary of the election of the first woman, Louise Blanchard Bethune of Buffalo, New York, to membership in The American Institute of Architects. The idea for this exhibition on a century of achievements by women came from the AIA Women in Architecture Committee.
The exhibit consisted of the following three sections: "Becoming an Architect" covered the establishment of schools of architecture in the United States during the late 19th century; the influence of the Beaux-Arts and Bauhaus movements; the political and social activism of the 1960s and 1970s; and the enrollment gains of women in architecture and other professional school. "Practicing Architecture" profiled women in professional practice-from the early all-female firm of MIT graduates Lois Lilley Howe, Eleanor Manning, and Mary Almy, to current and precedent-setting practitioners, Natalie De Blois and Laurinda Spear. It reflected a wide range of building types, practice types, specialties, and locales. " Gaining Recognition" used an illustrated timeline to document the evolution of women in architecture as their achievements and numbers grew and as attitudes both among and about female architects changed over a century.
The collection "That Exceptional One" consists of documents, articles, correspondence, photographs, slides, and other related material documenting the phases of preparation, organization and display of the exhibition. Researcher notes reflect their efforts to identify collections and sources of material on women architects. The slides are examples of the architects work.
Also included in the collection is the physical exhibit.
Subjects:

History of Women in Architecture
International Archive of Women in Architecture (IAWA)
Women -- History
---
Box-Folder 1 folder: 1
Advisory Committee Correspondence
Box-Folder 1 folder: 2
Exhibit Planning
Box-Folder 1 folder: 3
Exhibit, Design, Progress Meetings and Memos
Box-Folder 1 folder: 4
Budget
Box-Folder 1 folder: 5
Invoices - Expenses - Printing and Photographs
Box-Folder 1 folder: 6
Contribution form, Fundraising for Exhibit
Box-Folder 1 folder: 7
Fundraising - Donors
Box-Folder 1 folder: 8
Exhibit Design - logo
Box-Folder 1 folder: 9
Correspondence
Box-Folder 1 folder: 10
Catalog, List of Women in Exhibit
Box-Folder 1 folder: 11
Text for exhibit - Catalog
Box-Folder 1 folder: 12-13
Catalog Text and Layout
Box-Folder 1 folder: 14
Tour Schedule Letter, November 1987
Box-Folder 1 folder: 15
Exhibit layout and traveling exhibit and booking request
Box-Folder 1 folder: 16
Exhibit Tour - Tour schedule
Box-Folder 1 folder: 17
Notes and Interviews for Video of Exhibit
Box-Folder 1 folder: 18
Video entered into 1988 - International Film and Television - Festival of New York Film, Video, Slide and A/V - Productions Competition finalist
Box-Folder 1 folder: 19
Exhibit Press - Press Releases
Box-Folder 1 folder: 20
Opening Reception Invitations
Box-Folder 1 folder: 21
Exhibit Opening - Photographs
Box-Folder 1 folder: 22
Exhibit Washington DC - layout in Washington DC
Box-Folder 1 folder: 23
Publicity packets
Box-Folder 1 folder: 24
Buttons
Box-Folder 1 folder: 25
Exhibit articles, Publicity
Box-Folder 1 folder: 26
St. Louis site documentation of activities and video
Box-Folder 1 folder: 27-30
Planning notes and correspondence
Box-Folder 1 folder: 31-36 Box-Folder 2 folder: 37-46
Researcher's notes
Box-Folder 2 folder: 47
Preliminary slides, Balmori
Box-Folder 2 folder: 48
Preliminary slides, Binder, Bombelles, Burns, De Baura
Box-Folder 2 folder: 49
Preliminary slides, Dougherty
Box-Folder 2 folder: 50
Preliminary slides, Fujii, Griffin, Hann
Box-Folder 2 folder: 51
Preliminary slides, Hitchock, Darrell, Johanson
Box-Folder 2 folder: 52
Preliminary slides, Langhorst, Layne, Leenhouts
Box-Folder 2 folder: 53
Preliminary slides, Leers, Leep, McBrearty, Miao, Miscellaneous
Box-Folder 2 folder: 54
Preliminary slides, Morgan, San Simeon
Box-Folder 2 folder: 55
Preliminary slides, Oakley
Box-Folder 2 folder: 56
Preliminary slides, Ostberg
Box-Folder 2 folder: 57
Preliminary slides, Pope, Theodate-Hillstead
Box-Folder 2 folder: 58
Preliminary slides, Pope, Theodate
Box-Folder 2 folder: 59
Preliminary slides, Prigmore, Rather, Riggs
Box-Folder 3 folder: 60
Preliminary slides, Rodeck, Sawyer
Box-Folder 3 folder: 61
Preliminary slides, Thompson, Washington, Williamson, Willis
Box-Folder 3 folder: 62
Preliminary script, August 1987
Box-Folder 3 folder: 63
Windows I - part 1 -A-M
Box-Folder 3 folder: 64
Windows I - part 2 -M-Z
Box-Folder 3 folder: 65
Walls II
Box-Folder 3 folder: 66
Structure III
Box-Folder 3 folder: 67
Doors IV
Box-Folder 3 folder: 68-72
Audio Visual V
Box-Folder 3 folder: 73
Photographs and Negatives - Volume I, part I
Box-Folder 3 folder: 74
Photographs and Negatives - Volume I, part II
Box-Folder 3 folder: 75
Photographs and Negatives - Volume II, part I
Box-Folder 3 folder: 76
Photographs and Negatives - Volume II, part II
Box-Folder 3 folder: 77
Miscellaneous Photographs and negatives for exhibits
Box-Folder 3 folder: 78
Negatives