A Collection in
The Special Collections Department
Accession Number 166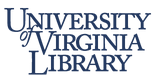 Special Collections Department, University of Virginia Library
Albert and Shirley Small Special Collections Library
University of Virginia
Charlottesville, Virginia 22904-4110
USA
Phone: (434) 243-1776
Fax: (434) 924-4968
Reference Request Form:
https://small.lib.virginia.edu/reference-request/
URL:
http://small.library.virginia.edu/
© 2002 By the Rector and Visitors of the University of Virginia. All rights reserved.
Funding: Web version of the finding aid funded in part by a grant from the National Endowment for the Humanities.
Processed by: Special Collections Department
Repository
Special Collections, University of Virginia Library
Accession number
166
Title
John H. Hunter Papers 1842-1888
Physical Characteristics
This collection consists of 135 items.
Language
English
---
Access Restrictions
There are no restrictions.
Use Restrictions
See the University of Virginia Library's use policy.
Preferred Citation
John H. Hunter Papers, Accession #166, Special Collections Dept., University of Virginia Library, Charlottesville, Va.
Acquisition Information
The material in this collection was loaned to Alderman Library by Beirne Lay of Charlottesville, Virginia, on October 22, 1938.
There are 135 items in the collection ranging from 1842 to 1888, comprising the papers of John Harrison Hunter (ca.1830- ), a physician who practiced medicine in the South from 1855 until at least the 1880s, serving as a surgeon for the Confederate Army during the Civil War. Nearly all of the papers are 1861-1865 official correspondence on his medical duties, with numerous requisitions, orders, and communiques between himself and the Surgeon General's Office in Richmond, which provide much information on the conduct of military hospitals under adverse circumstances, and create an oblique view of southern life during the war.
Hunter was born in 1830 in Martinsburg [present-day West Virginia] to an upper-middle class family. Both his father and maternal grandfather had been doctors and he was related to the Tuckers of Virginia, being a cousin of J[ohn] R[andolph] Tucker (1812-1883). He enlisted in the army when he was eighteen, and served in the Mexican War. He was stationed in Buena Vista, first as a private soldier in the First Company of the Virginia Foot Volunteers, and then in February 1848 as a sergeant in the Quarter Master Corps.
In 1852 he was in California, but sometime in late 1852 or early 1853 he returned east and entered the Medical School of the University of Maryland in Baltimore. He graduated and passed his boards in March 1855. Although he was soon practicing in Kanawha County, present-day West Virginia, at some point in the late 1850s he moved to Arkansas and settled in the town of Pocahontas in Randolph County.
In late 1859, in the light of John Brown's abortive raid on Harper's Ferry, Hunter and other residents formed themselves into a militia company called the "Randolph Guards." In December of that year the Governor of Arkansas chose Hunter to captain a militia company of light infantry called the "Randolph Riflemen." By December 1860 Hunter had also been named captain of a militia patrol group in a neighboring town.
After war broke out, Hunter was ordered to report to the Arkansas Volunteers, presumably as an infantry officer. He brought his young family back east, and was quickly transferred to a Virginia company. He saw action at the Battle of First Manassas on July 21 1861 under General Thomas "Stonewall" Jackson. On the battlefield he rendered medical aid to the wounded and, apparently upon reflection, decided that he could do more good as a physician than as a combatant. He applied to join the Physicians Corps and was commissioned as an Assistant Surgeon at the end of July 1861.
In early September, Hunter received orders to establish a convalescent hospital in a house at Warm Springs, Virginia. For the next three months he hired nurses and cooks, tended to the sick, and completed the copious amounts of paperwork demanded by the Surgeon General's Office. In December 1861 he was appointed to inspect and inventory hospital property at the three small hospitals in Warm, Hot, and Healing Springs. They were apparently being closed.
On January 19, 1862, Hunter received orders to immediately establish a hospital at Romney [present-day West Virginia]. He was told to prepare to receive many ill and wounded. On March 11 General Jackson's brigade left Winchester and headed south. Hunter was re-assigned to Jackson's Forty-second Regiment of Virginia Volunteers as a field surgeon. He joined them at Strasburg and traveled with them throughout the famed Valley Campaign of March-May 1862. During this time he received his commission as a full surgeon in the Phyicians Corps.
In June, Jackson was ordered to bring his troops to aid in Richmond's defense. Hunter's correspondence indicates that he was at Mechanicsville in June and Richmond in July. In August, after the Seven Days Battles had saved Richmond, Jackson's troops were sent northwest toward Culpeper County. On August 9, Hunter was wounded at the Battle of Cedar Mountain, shot in the foot while administering first aid on the field. His recovery was slow; he was nursed primarily by an uncle in Richmond and was on furlough for a year.
By the time he was re-assigned to duty in a hospital in Montgomery County, Virginia, in September 1863, his wife Sophie and four small children had become refugees. He moved them to Blacksburg, six miles from Montgomery Springs where the hospital was located. Although he was an assistant to the Chief Surgeon J. L. Woodville, he often served as the acting surgeon-in-charge during Woodville's absences. Animosity developed between the two, and, combined with his chronic disabled state from the foot wound, which rendered him unable to walk to town to visit his family, Hunter seemed at that time a disheartened man. He requested transfer twice, and was finally ordered to Bristol, Tennessee, to chair the Medical Examining Board for Conscripts in early May 1864. He remained there for several months and moved his family to Bristol.
On December 14, 1864, Union General Stoneman and his men surprised Bristol and easily captured the town and its guards. All of the officers (including physicians) were captured and paroled, promising on their honor to travel to Knoxville for internment. Hunter, however, was too disabled to walk the distance and was allowed to remain behind with his family until the situation could be honorably resolved. This occurred when the Union and Confederate governments jointly determined that the parole was invalid, particularly for members of the Physicians' Corps, and the surgeons could return to duty with honor unimpaired.
In early February 1865, Hunter was sent to chair the Medical Examining Board in Montgomery, Alabama, and on February 14 he boarded a train for Alabama. His journey was cut short, however, by General Sherman's march across South Carolina, and Hunter remained where he had been halted in North Carolina and was placed in charge of the Officers' Hospital in Raleigh, North Carolina, in late March. At the end of April the Union authorities now in command placed him in charge of the Confederate sick in Greensboro, North Carolina. On May 11, Hunter was at last relieved from duty; he immediately fell ill and did not leave for home until June 6. Hunter's war ended on June 16, when he took the new oath of allegience in Richmond and returned to private life.
Hunter next appears in 1876, living and practicing medicine in Berkeley County, West Virginia. From 1876 to 1879 he was a member of the West Virginia Volunteer Militia. In 1880 he also became an examining physician for the Valley Mutual Life Insurance Company. His certificate from the State Board of Health is dated August 9, 1881, and in September 1881 he was one of three doctors appointed to the local board of health. Hunter had obviously become one of the area's more respected citizens, and was appointed a trustee of the town of Berkeley Springs in 1885.
This collection contributes to the social history of the Civil War by presenting a non-combatant view of the war from a mid-echelon participant. Although as an officer and an educated man Hunter ought to have enjoyed a certain amount of power, he is nevertheless powerless to effect circumstances concerning his patients, family, or himself. The sense of personal and professional frustration appears in the correspondence towards the end of 1861, and gradually deepens to a sense of futility and despair. The collection is also useful for the light it sheds on the gradual disintegration of power and order within the Confederate war machine through its illustration of the collapse of structure within the field medical corps (although the Surgeon General's office churns out memoranda until the end). This, of course, parallels the disintegration of order in the military and civilian spheres as well.
The collection is arranged chronologically and consists of varied official papers: requisitions and receipts for supplies, lists of patients, orders, commissions, memoranda; and military and personal correspondence between Hunter and officers and friends.
Of particular value are the letters commending Hunter's behavior at the Battle of First Manassas and recommending him for a position in the Medical Corps (July 30, August 1,4,5,14, 1861). These are evidence of the courtliness and code of honor held by the gentry in the antebellum period. Also of interest are a letter ordering him to establish a hospital in Romney (January 19, 1862) and correspondence between Hunter and Surgeon General Moore over the number of disabled soldiers Hunter was discharging from service (July 28, 1862).
The correspondence concerning Hunter's request for a transfer because of personnel and health problems (March and April, 1864) and the correspondence over Hunter's capture and parole by General Stoneman in Bristol, Tennessee (December 1864 and January 1865) particularly illustrate the waning fortunes of the Confederate cause and its followers. Also included in the collection is an 1864 memorandum from Jefferson Davis to Adjutant General Samuel Cooper.