A Collection in
Special Collections
The University of Virginia Library
Accession number 9700, 9700-b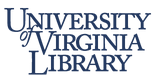 Special Collections, University of Virginia Library
Albert and Shirley Small Special Collections Library
University of Virginia
Charlottesville, Virginia 22904-4110
USA
Phone: (434) 243-1776
Fax: (434) 924-4968
Reference Request Form:
https://small.lib.virginia.edu/reference-request/
URL:
http://small.library.virginia.edu/
© 2013 By the Rector and Visitors of the University of Virginia. All rights reserved.
Processed by: Special Collections Staff
Repository
Special Collections, University of Virginia Library
Collection Number
9700, 9700-b
Title
Harry Flood Byrd, Sr. Papers 1911-1965
Extent
273 linear feet
Collector
Harry F. Byrd, Jr., Richard E. Byrd, and Beverley B. Byrd
Location
Language
English
---
Access Restrictions
There are no restrictions.
Use Restrictions
See the University of Virginia Library's use policy.
Preferred Citation
Papers of Harry Flood Byrd, Sr., Accession #9700, 9700-b, Special Collections, University of Virginia Library, Charlottesville, Va.
Acquisition Information
The sons of Harry F. Byrd--Harry F. Byrd, Jr., Richard E. Byrd, and Beverley B. Byrd--presented their father's papers to the University of Virginia in March 1971. Papers relating to Byrd's Senate career were picked up on March 2 from the Victory Van Corporation, Alexandria, Virginia where they had been stored since 1965. Eight days later a second group which dealt with the years 1911-1932, was collected from the Senator's home, Rosemont.
1887 --born Martinsburg, W. Va., son of Richard Evelyn & Eleanor Bolling (Flood) Byrd, and nephew of Hal D. Flood
1902 --acquired the Winchester Star
1906 --established the Martinsburg Evening Journal and leases his first apple orchard
1908 --appointed to Winchester City Council, first public office
1908-1918 --president of the Valley Turnpike Company
1909 --sold Martinsburg Evening Journal to purchase apple orchards
1913 --married Anne Douglas Beverley
1915-1925 --member of Virginia State Senate: served on the Finance, Roads, and Privileges & Elections Committees
1922-1925 --chairman of the State Democratic Committee
1923 --acquired the Harrisonburg Daily News-Record
1923 --member & Chairman of Publicity Committee of the "Pay As You Go" Roads Association
1926-1930 --governor of Virginia
1928 --his anti-lynch law passed by the Virginia legislature
1928-1940 --member of the Democratic National Committee
1929 --acquired his family home "Rosemont" from the Harriman's of New York
1930 --reorganization of Virginia State Constitution and government
1932 --Virginia endorsed Byrd for president
1933-1964 --U. S. Senator from Virginia. Member of the following standing committees: Finance, chair man, 1955-1965; Armed Services, Rules; Civil Service. Member of the following special committees: 1. Select committee on Government Reorganization; 2. Joint Committee on Reduction of non-essential Federal Spending; 3. Provision Committee to draft the original Atomic Energy Legislation; 4. Finanance Subcommittee on intergovernmental taxation; 5. Preparedness Subcommittee which investigated the Korean ammunition shortage; 6. Joint Committee on Internal Revenue Taxation
1958 --announced retirement, but was persuaded by friends to run again
1965 --resigned from Senate due to ill health
1966 --died at "Rosemont"
The Harry Flood Byrd, Sr. Papers, 1911-1965, consist of 273 linear feet of correspondence, memoranda, records, files of all sorts, photographs, scrapbooks, etc. pertaining largely to the Virginia Senator's political and business careers. Save for his years as governor of Virginia (1925-1929) the collection documents in great detail his activities in politics and business. The bulk of the political papers deal with Virginiastate politics, and present a clear picture of Byrd's leadership of the state Democratic Party. Substantive material from or concerning national figures for the period is not to be found in these papers.
Material of greatest research value is probably to be found in the papers before 1932 when Byrd was elected to the U.S. Senate. The correspondence files are particularly rich and helpful in the 1920's. A cautiousness of statement appears in his correspondence when Byrd arrives in Washington, but the tendency disappears after a few years, and the later correspondence is candid and useful.
The papers of Senator Byrd are invaluable for any study of Virginia's politics and public life during Byrd's lifetime. Because of his great success as an apple grower and farmer, researchers in these fields will find much of value here. There is also some material useful for the study of journalistic history, and other fields of research.
The collection arrived at the University of Virginia divided into business, personal, and political groups. There was a great deal of inconsistency and repetition within and between the three divisions. As a result, it was decided that a thorough reorganization was in order. Five series were evolved which are described below.
The arrangement is chronological and varies from series to series. Within each chronology generally topics and correspondents are alphabetized together. Individual folders were made when a person was a voluminous correspondent or was politically prominent. Topics always have separate folders and will be specifically mentioned in the guide. The researcher must be willing to search topical files for information on specific people. For example, there could be Watt Abbitt correspondence in the Alfalfa Club, the Luncheons, and the Senate Campaign of 1964 folders.
Series I: Business, 1914-1965: Correspondence, memoranda, bills, and receipts comprise this Series. Senator Byrd's various business interests are represented--apple and peach growing, general farming, cold storage, and newspaper publishing. In the pre-1932 years, those papers detail exhaustively Senator Byrd's financial career, especially in the apple business.
There are three subsections to Series I. First, a general business section arranged chronologically and within the year alphabetically by correspondent and topic. There follows a section on the apple sales of specific orchards-- Rosemont, Turkey Knob, and Timberville. Thirdly, a section on general apple sales is arranged chronologically.
The general business material was pulled in many cases from storage boxes marked personal and political from both shipments of material. The files on the apple sales came chiefly from the attic of Rosemont. They are chiefly bills and receipts, and orders for apples.
Series II: Political, 1911-1932: This series documents Senator Byrd's rise to political prominence and gives a detailed picture of the formation and maintenance of the Byrd Organization. But it must be repeated that there is a gap for the gubernatorial years. We assume material for this part of his official life is to be found in the Executive Papers of the Library of Virginia.
The chronology for Series II is by one year periods, and, of course, alphabetically by topic and correspondent within those time spans.
This material had been stored at Rosemont, and practically every piece was rearranged.
Series III: Political, 1933-1965: Series III contains material on Byrd's senatorial career. Although there is correspondence with national political figures, both qualitatively and quantitatively, the materials deal with Virginia politics and government rather than national politics and government.
Chronological arrangements for this series is by four year subsections, save for the last which is a 5 year period (1933-1936; 1937-1940; 1945-1948; 1949-1952; 1953-1956; 1941-1944; 1957-1960; 1961-1965). Within these sub-series, material is again alphabetically by correspondent and topic.
These papers came to the University from the Victory Van Storage Company. They had evidently been boxed in the Senator's Washington office after his death. As with Series II, it was necessary to go through nearly every folder to assure consistency.
Series IV: Miscellaneous topics: Divided into 8 sub-series, this section contains material which would not easily fit into the first three series or were simply too large to be integrated.
A. Appointment & engagement books, 1928-29 & 1950-1965
B. Magazine articles, 1920-1966. This sub-series is comprised of articles by and about Byrd, and some collected by him. There are some drafts and correspondence re the articles, and their publication. The arrangement is chronological.
C. Newsclippings, 1924-1966. A miscellaneous collection dealing with a wide range of topics-- Harry F. Byrd, Virginia politics, economic, issues, etc. The arrangement is chronological.
D. Constituents' mail, 1957, 1960-1965. Comprised of letters to Byrd from his "national" constituency, commending, and, in some instances, condemning Byrd's position on various issues. In addition, this sub- series contains three bound volumes of letters, 1963 April-May, from various chapters of the Virginia Chamber of Commerce.
E. Harry F. ByrdVoting Record, 1933-1965. Consists of seven bound volumes and five boxes of material detailing the Senator's voting record for 1933-1943 and 1953-1965. However, in 1957 the first session of the 85th Congress is not represented.
F. Speeches and Statements. This sub-series is divided into several sections. Byrd kept a "Reference file of other people's speeches." This is arranged alphabetically and is indexed. There is also another alphabet of other people's speeches which was pulled together from various locations, and is listed item by item. Secondly, there is a large file of Byrd's speeches, 1920-1965, arranged chronologically, which contains many original drafts with holograph corrections, and mimeograph copies. Thirdly, is a section of Public Statements, 1922-1965, which includes press releases.
G. Scrapbooks, 1906-1965. Consists of 110 loose volumes and two boxes. The first two volumes in this sub-series are scrapbooks of Richard E. Byrd, Sr.The remaining items contain newspapers, photographs and some correspondence pertinent to Harry Byrd's career.
H. Cartoon Collection, Photographs and Awards. Throughout his political life, Byrd collected cartoons about himself. They lined the walls of his Senate office. There is a card index to these 575 framed drawings and a microfilm has been prepared of each for reference use. This sub-series also contains photographs of political figures and friends, and various awards and certificates presented to the Senator.
Series V: Byrd and Flood Families: This series contains papers relating to Richard Evelyn Byrd, Sr. and Jr., Harry F. Byrd, Jr., Hal D. Flood, Joel W. Floodand various other Byrds and Floods. It is divided into 5 sub-series.
A. Richard E. Byrd, Sr., father of the Senator and prominent member of the Virginia House of Delegates. His papers, 1907-1928, contain political and legal correspondence with Harry F. Byrd and others. The arrangement is generally chronological with some topical breakdown.
B. Richard E. Byrd, Jr., U. S. Navy Admiral and polar explorer. Papers, 1917-1957, consist chiefly of correspondence between the Admiral and the Senator--many of a political nature--and letters from the Senator concerning his brother. There is material relating to the death of Admiral Byrd and the creation of various memorials to him.
C. Harry Flood Byrd, Jr.: The correspondence of Byrd, Jr. with Byrd, Sr. has been pulled together from various locations and placed in this sub-series. In addition, there is material concerning legislation the younger Byrd proposed, and comments by him on the Civil Rights Act of 1965.
D. Various members of the Byrd Family. Chiefly correspondence, 1917-1965, of Senator Byrd with various members of the family, and with non-relatives concerning Byrd genealogy. There is a segment of condolence letters, 1957, to the Senator on the death of his mother, Eleanor Bolling (Flood) Byrd. Letters from prominent people have been pulled from this subseries and placed in Series III.
E. Flood Family. This sub-series is composed of 2 sections. First is a topical arrangement of Hal D. Floodpapers, 1896-1922. There is some political correspondence, although the Library of Congress holds the more important pieces of Flood's papers. In addition, there is business & legal correspondence, and material relating to the settlements of various estates. Of note are the Thomas S. Martinestate and that of Hal Floodhimself.
The second section chiefly contains the estates of other members of the Flood family: Joel W. Flood, Anna Portner Flood, Bolling Byrd Flood, and Eleanor F. Flood, Hal Flood, Richard E. Byrd, Sr., and Harry F. Byrd, Sr.were all executors or guardians to these Floods and their papers are found in the group.
A small group of correspondence, 1941-1965, in this sub-series from the Senator concerns Flood genealogy.
Series I: Business Correspondence, 1914-1965
Box 1

A - W

1914-1917
Box 2

A - B

1916-1918
Box 3

B - G

1917-1918
Box 4

H - Q

1917-1918
Box 5

R - Z

1917-1918
Box 6

A - G

1918-1919
Box 7

H - R

1918-1919
Box 8

S - Z

1918-1919
Box 9

A - C

1920
Box 10

C - K

1920
Box 11

L - R

1920
Box 12

S - Y

1920
Box 13

A - G

1921
Box 14

H - R

1921
Box 15

S - W

1921
Box 16

A - Z

1922
Box 16

A - Handley

1923
Box 17

Handley - Whitaker

1923
Box 17

Apples - Winchester

1924
Box 17

B - W

1925
Box 17

A - Z

1926
Box 18

A - Z

1927
Box 18

A - Z

1928
Box 18

A - Z

1929
Box 18

A - M, and separate folders for Argentine Embargo and British Embargo

1930
Box 19

A, and separate folders for Apples and Argentine Embargo

1931
Box 20

B - L, and separate folders for British Embargo

1931
Box 21

M - W, 1931

Box 22

Business Correspondence, and separate folder for Horticulture Society

1932
Box 23

Business Correspondence

1932
Box 24

Business Correspondence

1932 -1933
Box 25

Business Correspondence

1933
Box 26

Business Correspondence

1933
Box 27

Business Correspondence

1934 -1935
Box 28

Business Correspondence

1935
Box 29

Business Correspondence

1936
Box 30

Business Correspondence

1936 -1937
Box 31

Business Correspondence

1938 -1942; 1945; 1952 -1954
Box 32

Business Correspondence, and separate folders for U. S. Civil Service Retirement System and Carillon for Berryville Church

1955-1956
Box 33

Business Correspondence

1957-1958
Box 34

Business Correspondence

1959-1960
Box 35

Business Correspondence

1961-1962
Box 36

Business Correspondence

1963-1964
Box 37

Business Correspondence

1965
Box 37

Green Apple Sales: Rosemont Orchard

1932-1933
Box 38

Green Apple Sales: Rosemont Orchard

1932 -1935
Box 39

Green Apple Sales: Rosemont Orchard

1935 -1936
Box 40

Green Apple Sales: Rosemont Orchard

1935 -1936
Box 41

Green Apple Sales: Rosemont Orchard

1935 -1936
Box 42

Green Apple Sales: Rosemont Orchard

1935 -1936
Box 43

Green Apple Sales: Turkey Knob Orchard

1932 -1933
Box 44

Green Apple Sales: Turkey Knob Orchard

1932 -1933
Box 45

Green Apple Sales: Turkey Knob Orchard

1933 -1935
Box 46

Green Apple Sales: Turkey Knob Orchard

1933 -1936
Box 47

Green Apple Sales: Turkey Knob Orchard

1935 -1936
Box 48

Green Apple Sales: Timberville Orchard

1932 -1933
Box 49

Green Apple Sales: Timberville Orchard

1932 -1933
Box 50

Green Apple Sales: Timberville Orchard

1933 -1934
Box 51

Green Apple Sales: Timberville Orchard

1933 -1934
Box 52

Green Apple Sales: Timberville Orchard

1934 -1935
Box 53

Green Apple Sales: Timberville Orchard

1935 -1936
Box 54

Green Apple Sales: Timberville Orchard

1935 -1936
Box 55

Apple Business

1931 -1933
Box 56

Apple Business, A - C

1936 -1937
Box 57

Apple Business, D - J

1936 -1937
Box 58

Apple Business, K - O

1936 -1937
Box 59

Apple Business, P - S

1936 -1937
Box 60

Apple Business, T - Z

1936 -1937
Box 60

Apple Business, A - B

1937 -1938
Box 61

Apple Business, B - F

1937 -1938
Box 62

Apple Business, G - L

1937 -1938
Box 63

Apple Business, L - N

1937 -1938
Box 64

Apple Business, N - R

1937 -1938
Series II: Political Correspondence and Papers, 1911-1932
Box 65

Correspondence and Papers

1911 -1918

Separate folders for: Highway material, 1911-1917; List of taxpayers, 1913; Correspondence, 1915, A-Z; Miscellaneous reports, 1915; Two notebooks containing list of (voters)?, n. d.; Correspondence, 1917-1918, A-B; and Joseph M. Bauserman

Box 66

Correspondence, C - Z

1917 -1918
Box 67

Correspondence, A - Z

1918 -1919
Box 68

Correspondence, Federal Fuel Administation, A - Z

1917-1919

Separate folders for: John Dillon; and bulletins issued by Harry Flood Byrd as Federal Fuel Administrator of Virginia

Box 69

Correspondence and Papers, A - K

1920

Separate folders for: J. M. Bauserman; William E. Carson; Russell T. and John Cather; G. P. Coleman; G. Conrad; S. L. Ferguson; H. D. Flood; T. W. Harrison  ; and Democratic National Committee Literature

Alphabetical folders include correspondence with: C. Glass; Clifford Grim; C. W. Heater; William F. Keyser; and E. E. Keister

Box 70

Correspondence, L - W

1920

Separate folders for: Edgar D. Newman; A. W. Robertson; W. J. Schoene; Charles M. Shannon; F. S. Tavenner; and R. G. Williams

Alphabetical folders include correspondence with: Charles C. Louderback; W. C. Lauck; Meredith L. Lockhart; Carroll Menefee; Joseph G. Myers; Fred Maphis; Claude H. Swanson; John Saunders; E. Randolph Williams, Philip Williams; and Richard S. Wright

Box 71

Correspondence, A - G

1921

Separate folders for: J. M. Bauserman; R. T. & J. Cather; G. Coleman; G. N. Conrad; S. L. Ferguson; H. D. Flood; Joel Flood; and Julien Gunn

Alphabetical folders include correspondence with: P. H. Barger; Joseph N. Brenaman; E. Griffith Dodson; Patrick Henry Drewry; and J. T. Deal

Box 72

Correspondence, H - R

1921
Box 73

Correspondence, S - W

1921

Separate folders for: W. W. Sales; C. M. Shannon; Henry Stuart; C. A. Swanson; F. S. Tavenner; C. W. Trenary; E. L. Trinkle; U. Va. Centennial Endowment Fund; Senator J. E. West; and R. G. Williams

Box 74

Correspondence and Papers, A - D

1922

Separate folders for: J. M. Bauserman; J. N. Brenaman; Brick File, Handley Board; C. S. Carter; Contested Case of Paul vs. Harrison  , Seventh District; Democratic Committee; and Democratic Committee Accounts

Alphabetical folders include correspondence with: Edwin A. Alderman; F. Amiss; and L. D. Arnold

Box 75

Correspondence and Papers, E - I

1922
Box 76

Correspondence, I - R

1922

Separate folders for: Insurance; E. E. Keister; W. F. Keyser; C. C. Louderback; W. Massie; C. Menefee; John J. Miller; W. S. Moffett; A. K. Morrison; J. G. Myers; Ninth District, General; Northern Va. Power Co., Contracts; George C. Peery; Rents; and A. W. Robertson

Box 77

Correspondence, S - Z

1922

Separate folders for: C. M. Shannon; Seventh District; Slemp Patronage; C. Swanson; F. S. Tavenner; E. L. Trinkle; and Tax receipts

Box 78

Correspondence, A - L

1923

Separate folders for: C. S. Carter; E. R. Combs; Democratic Caucus; Democratic Committee Accounts; Democratic National Committee; Democratic State Committee; James Hayes, Jr.; and Legislature

Box 79

Correspondence, M - Z

1923

Separate folders for: G. C. Peery; Roads; Valley Turnpike Co.; and Check stubs of an unidentified account

Box 80

Correspondence, B - D

1924

Separate folders for: J. M. Bauserman; W. E. Carson; and the Democratic State Committee

Box 81

Correspondence, D - Z

1924

Separate folders for: Democratic State Committee, 1924 Oct.-1925 March; Louis S. Epes; C. Glass; Roads; A. W. Robertson; and F. S. Tavenner

Box 82

Correspondence, A - C

1925

Separate folders for: W. E. Carson; C. S. Carter; and E. R. Combs

Box 83

Correspondence, D - Gubernatorial Campaign

1925

Separate folders for: L. S. Epes; S. L. Ferguson; C. Glass; and Gubernatorial Campaign: First District

Box 84

Correspondence, Gubernatorial Campaign: First District

1925
Box 85

Correspondence, Gubernatorial Campaign: First District

1925
Box 86

Correspondence, Gubernatorial Campaign: First & Second District

1925
Box 87

Correspondence, Gubernatorial Campaign: Second & Third District

1925
Box 88

Correspondence, Gubernatorial Campaign: Third District

1925
Box 89

Correspondence, H - L

1925

Separate folders for: J. Murray Hooker; Lester Hooker; and C. C. Louderback

Box 90

Correspondence, Mc - R

1925

Separate folders for: T. W. Ozlin; John Garland Pollard; W. L. Prieur, Jr.; William T. Reed; Roads; A. W. Robertson; and Franklin D. Roosevelt

Box 91

Correspondence, S - Z

1925, 1927 -1929

Separate folders for: Henry G. Shirley; H. C. Stuart; C. A. Swanson; F. S. Tavenner; E. L. Trinkle; Short Ballot; Amendments to Virginia Constitution; and Democratic Convention-Winchester

Box 92

Correspondence, A - B

1929-1930

Separate folders for: Walter Chrysler; A. W. Robertson; Airports in Virginia; Memorandum: Government Reorganization in Va.; H. G. Shirley; John Stewart Bryan; and Thomas G. Burch

Box 93

Correspondence, C - D

1930

Separate folders for: W. E. Carson; E. R. Combs; Congratulations; and E. Griffith Dodson

Box 94

Correspondence, Dr - Drought Relief Committee

1930
Box 95

Correspondence and Papers, Drought Relief Committee

1930
Box 96

Correspondence, E - G

1930

Separate folders for: S. L. Ferguson; John W. Fishburne; Junius P. Fishburne; T. McCall Frazier; O. Max Gardner; C. Glass; and Harry Guggenheim

Box 97

Correspondence, H - K

1930

Separate folders for: LeRoy Hodges and J. Murray Hooker

Box 98

Correspondence, L - N

1930

Separate folders for: Goodrich W. Lineweaver and C. H. Morrissett

Box 99

Correspondence, O - R

1930

Separate folders for: Thomas W. Ozlin; J. G. Pollard; W. T. Reed; A. W. Robertson; and Franklin D. Roosevelt

Box 100

Correspondence, S - U

1930

Separate folders for: Peter Saunders; H. G. Shirley; C. A. Swanson; E. L. Trinkle; and William M. Tuck

Box 101

Correspondence, A, V - Z

1930-1931

Separate folders for: T. Coleman Andrews

Box 102

Correspondence, B - Cha

1931

Separate folders for: Henry Breckinridge; Chamber of Commerce of the U.S. A.; and Albert B. (Happy) Chandler

Box 103

Correspondence, C - De

1931

Separate folders for: E. R. Combs; Democratic National Committee -Executive Committee; Democratic National Committee -Victory Fund; and Democratic National Convention

Box 104

Correspondence, Do - Dr

1931

Separate folders for: E. G. Dodson; Patrick Henry Drewry; Drought Relief Committee, A -Z; and Drought Relief Materials, etc.

Box 105

Correspondence, Da - F

1931

Separate folders for: S. L. Ferguson; Roy Flannagan; William Meade Fletcher; and T. M. Frazier

Box 106

Correspondence, G - J

1931

Separate folders for: George Washington Potomac Parkway; C. Glass; H. Guggenhiem; Luther Gulick; Gunston Hall; Charles Hill; Julian Hill; L. Hodges; J. M. Hooker; Cordell Hull; John R. Hutcheson; and Martin Hutchinson

Box 107

Correspondence, K - N

1931

Separate folders for: C. H. Morrisett and Newspaper

Box 108

Correspondence, O - Re

1931

Separate folders for: T. W. Ozlin; G. C. Peery; J. G. Pollard; Harry Flood Byrd for President; John J. Raskob; and W. T. Reed

Box 109

Correspondence, Ro - S

1931

Separate folders for: A. W. Robertson; Eleanor and F. D. Roosevelt; Frederic W. Scott; H. G. Shirley; Jouett Shouse; Howard W. Smith; Abram Penn Staples; Augustus T. Stroud; H. C. Stuart; and C. A. Swanson

Box 110

Correspondence, T - Z

1931

Separate folders for: Tyre Taylor; W. M. Tuck; Wakefield Memorial Association; Washington Post; John J. Wicker; and Carter Wormeley

Box 111

Correspondence, A - B

1932

Separate folders for: R. L. Ailworth; E. Andrew Anderson; Robert N. Anderson; T. Coleman Andrews; Appointments, B -R; Thomas A. Atkinson; James M. Ball; A. D. Barksdale; Robert S. Barrett; James S. Barron; William S. Battle, Jr.; J. M. Bauserman; H. L. Baxley; H. J. Benchoff; William W. Beverley; S. O. Bland; Charlie W. Bondurant; J. H. Bradford; H. Breckinridge; J. S. Bryan; and T. G. Burch

Box 112

Correspondence, B - Chi

1932

Separate folders for: W. E. Carson; C. S. Carter; John W. Carter; Spencer L. Carter; T. R. Cather; Chamber of Commerce; T. Everett Chambers; A. B. Chandler; and Joseph A. Chitwood

Box 113

Correspondence, Co - Cu

1932

Separate folders for: E. R. Combs; John J. Cornwell; Walker C. Cottrell; and Harvey Couch

Box 114

Correspondence, D

1932

Separate folders for: Walter Davenport; Colgate Darden; Joseph T. Deal; Democratic National Committee -Appointments; Democratic National Committee -Victory Fund; Democratic National Convention; Democratic State Chairmen and Finance Directors; E. G. Dodson; George R. Doughty; and Charles J. Duke

Box 115

Correspondence, E - Fl

1932

Separate folders for: Jerome Fancuili; James Farley; Financial Statements of the Executive Finance Committee -Democratic National Committee; John W. Flannagan; R. Flannagan; W. M. Fletcher; J. Flood; and T. M. Frazier

Box 116

Correspondence, Fo - He

1932

Separate folders for: John Galleher; O. M. Gardner; C. Glass; Henry G. Gilmer; Sidney S. Hall; Wilbur C. Hall; Edwin A. Halsey; John W. Hanes; C. J. Harkrader; and John Hemphill

Box 117

Correspondence, Hi - I

1932

Separate folders for: Charles Hill; L. Hodges; J. M. Hooker; Walter Y. Hosier; Louis Howe; C. Hull; H. F. Hutcheson; John R. Hutcheson; and M. A. Hutchinson

Box 118

Correspondence, J - L

1932

Separate folders for: Robert Jackson; Jefferson Day Address; John Henry Johnson; C. M. Jordon; Ewing-Laporte; and David Lawrence

Box 119

Correspondence, M

1932

Separate folders for: Louis D. Magid; J. H. Meek; George R. B. Michie; John Miller; George F. Milton; W. Forbes Morgan; C. H. Morrissett; and F. A. Motz

Box 120

Correspondence, N - P

1932

Separate folders for: News-Record; Arthur O'Brien; Thomas W. Owens; R. G. Phillips; J. G. Pollard; John W. Price; W. L. Prieur, Jr.; Prohibition; and Prohibition Referendum

Box 121

Correspondence, Q - Ro

1932

Separate folders for: G. S. Ralston; J. J. Rashkob; Resolutions: Harry Flood Byrd for President; W. T. Reed; Joe Richman; Roads -Division of Funds; A. W. Robertson; and F. D. Roosevelt

Box 122

Correspondence, Ra - Sm

1932

Separate folders for: Frederic Scott; William H. Schwarzechild; H. G. Shirley; J. Shouse; and H. W. Smith

Box 123

Correspondence, Si - Ty

1932

Separate folders for: A. P. Staples; H. C. Stuart; G. Fred Switzer; Tyre Taylor; E. L. Trinkle; and W. M. Tuck

Box 124

Correspondence, U - Z

1932

Separate folders for: Frank C. Walker; and J. J. Wicker
Series III: Political Correspondence and Papers, 1933-1965
Series IV: Miscellaneous Topics