A Collection in
Special Collections
Collection Number Ms2018-020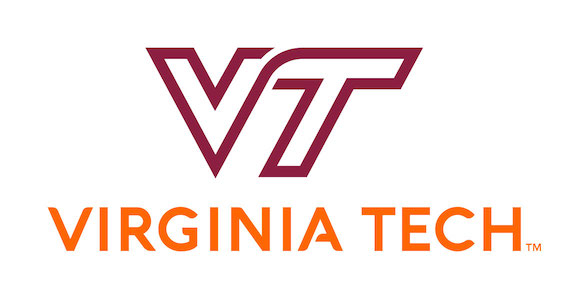 Special Collections, Virginia Tech
Special Collections, University Libraries (0434)
560 Drillfield Drive
Newman Library, Virginia Tech
Blacksburg, Virginia 24061
USA
Phone: (540) 231-6308
Fax: (540) 231-3694
Email:
specref@vt.edu
URL:
http://spec.lib.vt.edu/
2018 CC0.
Processed by: Jeff Felton, Graduate Intern and Kira A. Dietz, Archivist, Special Collections
Repository
Special Collections, Virginia Tech
Collection Number
Ms2018-020
Title
William C. Wickham Order 1861
Physical Characteristics
0.1 Cubic Feet 1 folder
Creator
Wickham, Williams Carter, 1820-1888
Language
English
Abstract
An order written to Williams C. Wickham, June 24, 1861 by George W Lay who was the acting Assistant Adjutant General for Brigadier General Milledge Bonham.
---
Use Restrictions
Permission to publish material from Williams C. Wickham Order must be obtained from Special Collections, Virginia Tech.
Access Restrictions
The collection is open for research.
Preferred Citation
Researchers wishing to cite this collection should include the following information: Williams C. Wickham Order, Ms2018-020, Special Collections, Virginia Tech, Blacksburg, Va.
Acquisition Information
The William C. Wickham Order was purchased by Special Collections in February 2017.
Processing Information
The processing, arrangement, and description of the Williams C. Wickham Order was completed in September 2018.
---
Williams Carter Wickham, attorney, farmer, politician, Confederate brigadier general and president of the Chesapeake and Ohio Railway Company (the C&O), was born September 21, 1820. The son of William Fanning and Anne Butler Carter Wickham, Williams Wickham was born in Richmond, Virginia but reared on his father's plantation, Hickory Hill, in Hanover County. He graduated from the University of Virginia and was admitted to the Virginia bar in 1842 but seems to have devoted much of his time to managing Hickory Hill. He married Lucy Penn Taylor, and the couple had four children. Wickham was elected to the Virginia House of Delegates in 1849 and also served as the presiding justice on the Hanover County court. In 1858, he became captain of a unit of Virginia militia cavalry, and in 1859 was elected as a Whig to the state senate. Wickham voted against the ordinance of secession in the 1861 Virginia convention, but once secession had been effected, he and his company, the Hanover Dragoons, joined the Confederate Army. After First Manassas, Wickham was commissioned colonel of the Fourth Virginia Cavalry. At the Battle of Williamsburg, Wickham was wounded and captured but soon paroled and healed. Wounded again after the Battle of Antietam, Wickham had rejoined his regiment by late 1862 and participated in the battles of Fredericksburg, Chancellorsville and Gettysburg. He was promoted to brigadier general on September 9, 1863. Wickham resigned his commission on October 4, 1864, and assumed the Confederate Congress seat to which he had been elected in the spring of 1863. Just weeks after the cessation of hostilities, Wickham joined the Republican Party, providing his reasons in an open letter which estranged many of his colleagues. The former general was elected president of the Virginia Central Railroad Company in November 1865, and when that line merged with the Covington & Ohio Railroad in 1868 to become the C&O, Wickham was retained as the new company's president. He served as vice-president of the company from 1869 to 1878, when the company went into foreclosure, with Wickham as receiver. Under reorganization of the company, Wickham served as second vice-president. During this time, he maintained an active political life, being elected chairman of the Hanover County board of supervisors in 1871 and a state senator in 1883. He held all of these positions at the time of his death on July 23, 1888.
An order written to Williams C. Wickham, June 24, 1861 by George W Lay who was the acting Assistant Adjutant General for Brigadier General Milledge Bonham. Text of the order is as follows:
Head Qrs Adv. Forces A.P. Fairfax C H June 24, 1861 Captain Wickham comg Cavalry will immediately furnish twenty or twenty five of his best mounted men with an officer to go under guidance of Col. Lipscomb, Actg Aid to the Comg Genl, for special detached service to continue probably a few hours only. By order: G W Lay AAAG Capt Ball will furnish three men at once, report at my office. W.C. Wickham Cap Comg Cavy
Special Collections includes another manuscript collection relating to William C. Wickham: Williams Carter Wickham Letterbook, Ms2008-011. Finding aid available online .
Subjects:

Civil War
Confederate States of America. Army. Virginia Cavalry Regiment, 4th
United States -- History -- Civil War, 1861-1865
---
Wickham, Williams Carter, 1820-1888