A Collection in
Special Collections
Collection Number Ms2017-056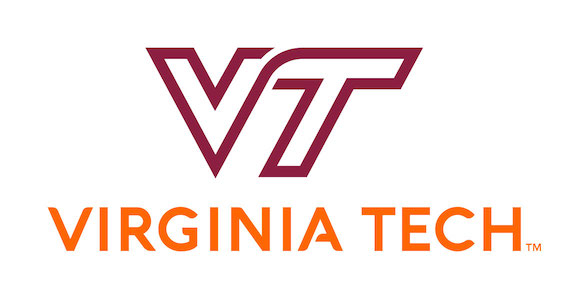 Special Collections, Virginia Tech
Special Collections, University Libraries (0434)
560 Drillfield Drive
Newman Library, Virginia Tech
Blacksburg, Virginia 24061
USA
Phone: (540) 231-6308
Fax: (540) 231-3694
Email:
specref@vt.edu
URL:
http://spec.lib.vt.edu/
©2017 By Virginia Tech. All rights reserved.
Processed by: Kira A. Dietz, Archivist Special Collections
Repository
Special Collections, Virginia Tech, Blacksburg, Va.
Collection Number
Ms2017-056
Title
Stereoview Collection, 1865, n.d.
Physical Characteristics
0.2 Cubic Feet 1 box
Language
English
---
Access Restrictions
The collection is open for research.
Use Restrictions
Permission to publish material from Stereoview Collection must be obtained from Special Collections, Virginia Tech.
Preferred Citation
Researchers wishing to cite this collection should include the following information: [item], Stereoview Collection, Ms2017-056, Special Collections, Virginia Tech, Blacksburg, Va.
Acquisition Information
Initial items in the Stereoview Collection were purchased by Special Collections in 2015 and 2017. Additional items may be added as they are acquired.
Processing Information
Initial processing, arrangement, and description of the Stereoview Collection was completed in October 2017.
The collection includes stereoviews, mostly of Civil War-era or Civil War-related images. Items in the collection are individually described in the contents list of the finding aid.
Please note: Stereoviews can be viewed without equipment, but Special Collections does have a stereoscope available upon request.
Subjects:

African American history
Civil War
Libby Prison
United States -- History -- Civil War, 1861-1865

Genre and Form Terms:

Photographs
---
Box-Item 1 item: 1
Black Musicians, n.d. (c.1861-1865?)
Scope and Contents
Stereoview of a camp scene in which the focal point is five Black musicians. The banjo player and the guitarist are centered, the tamborine man on the outside, the instruments of the other two is difficult to determine. The left image is slightly undertrimmed.
Box-Item 1 item: 2
Libby Prison, 1865
Scope and Contents
Period stereoview by E. & H. T. Anthony, 1865, on yellow mount with title on the reverse, "Libby Prison, North side, Richmond, Va. published by E. & H. T. Anthony, # 3161."
Box-Item 1 item: 3
Vivandière, n.d. (c.1861-1865?)
Scope and Contents
Stereoview of a Vivandière playing her drum. Identified on the reverse with a paper label "The Daughter of the Regiment." Vivandieres, sometimes known as cantinieres, were women who followed the army to provide support for the troops. Often, a vivandiere would have been a young woman the daughter of an officer or wife of a non-commissioned officer who wore a uniform and braved battles to provide care for wounded soldiers on the battlefield.