A Collection in
Special Collections
Collection Number Ms2016-007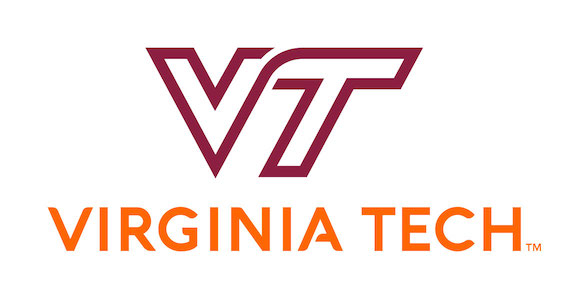 Special Collections, Virginia Tech
Special Collections, University Libraries (0434)
560 Drillfield Drive
Newman Library, Virginia Tech
Blacksburg, Virginia 24061
USA
Phone: (540) 231-6308
Fax: (540) 231-3694
Email:
specref@vt.edu
URL:
http://spec.lib.vt.edu/
©2017 By Virginia Tech. All rights reserved.
Processed by: Nala Chehade, Student Worker, and Samantha Winn, Archivist Special Collections
Repository
Special Collections, Virginia Tech, Blacksburg, Va.
Collection Number
Ms2016-007
Title
Nancy Florence Architectural Collection, 1954-2014
Physical Characteristics
15 Cubic Feet 9 archival boxes, 1 shoebox, 38 rolls, and 15 oversized folders
Creator
Florence, Nancy
Language
English
Abstract
Nancy Florence was an architect based in northern California. She designed residences and studios throughout California and the Northwest. This collection documents her personal and professional activities between 1954-2014, including her architectural studies, organizational activities, travel, projects, and career with her practice, The Design Collaboration
---
Conditions Governing Access
Collection is open for research.
Conditions Governing Use
Permission to publish material from Nancy Florence Architectural Collection must be obtained from Special Collections, Virginia Tech.
Preferred Citation
Researchers wishing to cite this collection should include the following information: Nancy Florence Architectural Collection, Ms2016-007, Special Collections, Virginia Tech, Blacksburg, Va.
Immediate Source of Acquisition
The Nancy Florence Architectural Collection was donated to Special Collections in 2016.
Processing Information
The processing, arrangement, and description of the Nancy Florence Architectural Collection commenced in February 2016 and completed in December 2017.
Born in Los Angeles, Nancy Florence (1935-2015) was an architectural designer based in northern California. Although Florence studied botany as an undergraduate at the University of California - Los Angeles, she became interested in architecture while abroad. She taught in Japan and used her air travel privileges - a result of her husband, Jon's, career as a pilot - to visit India and Africa. She incorporated her interest in botany into her architectural career by using landscape settings to complement buildings. After relocating to Portola Valley, CA, her first project became remodeling the family house. Florence enlisted Morgan Stedman, a prominent Palo Alto architect, as her advisor before he retired.
She was among the earliest members of the Organization of Women Architects (founded in 1973) and joined the 1975 cohort of the Women's School of Planning and Architecture at St. Joseph's College in Biddeford, Maine. She graduated from the University of California at Berkeley in 1982 with a professional degree in architecture. he was involved with the California Women in Environmental Design, an umbrella organization of the Organization of Women Architects and Design Professionals. She also served on the California Architects Board for three years after being appointed by Governor Jerry Brown in 1976, advocating for gender equity in architectural licensing. She was one of the first public members to serve on the commission. She interned at the San Luis Obispo Solar Group before opening an independent practice named "The Design Collaborative" in the 1980s. Her work included residential designs and studios throughout California and the Northwest.
This collection documents the activities of Nancy Florence (1935-2015). It contains personal materials, including student work and biographical information. This collection also contains materials documenting Florence's career as an architect and founder of The Design Collaborative by representing business records, architectural drawings, design sketches, correspondences, clippings, photographs, and material catalogs related to several residential projects. Her major projects include Edgewater Residence in Blaine County, ID, Cummings Remodel in Portola Valley, CA and Shapiro Residence in Sun Valley, ID. In addition, class lecture notes, competition information, promotional materials, a wooden trusses model, and assignments from coursework at UC Berkeley and the Women's School of Planning and Architecture (WSPA) are included. In addition, the collection includes office records such as financial and administrative documents.
Arrangement of these materials reflects the Standard Series for Architecture and Landscape Design Records (Shepherd and Lowell). The intellectual structure reflects the following series and subseries:
Series I: Personal Papers includes biographical information, diaries, correspondence, student work, sketches, photos, and documents about Florence's travel.
Series II: Professional Papers includes corresopndence, reference files, clipings, sketches, product information, and documentation about Florence's participation in various associations (including CWED and OWA).
Series III: Course Materials includes lecture notes, research files, and student projects from Florence's studies
Series IV: Office Records includes administrative and financial records and correspondence from Florence's practice.
Series V: Project Records comprises materials specifications, sketches, correspondence, and other project records for 18 projects (primarily residential).
Series VI: Major Project - Edgewater House includes preliminary sketches, detail drawings, material schedules, site plans, photographs, nd other documentation of Florence's most significant residential project.
Series VII: Artifacts includes a set of wooden trusses models.
Subjects:

History of Women in Architecture
International Archive of Women in Architecture (IAWA)
Women -- History
Women architects -- California
---
Course Materials

box-folder 5 folder: 1

Class Notes - Lecture Notes

box-folder 5 folder: 2

Lectures 01

box-folder 5 folder: 3

1980-81: Studio 202 Fall 81

box-folder 5 folder: 4

Arch Design Exam

box-folder 5 folder: 5

Spiral Bound WSPA 1975-2002

box-folder 5 folder: 6

Paper "San Xavier del Bac"

box-folder 5 folder: 7

Composition Book - History of Architecture I - Kostoff

box-folder 5 folder: 8

Arch. Prof. & WSPA

box-folder 5 folder: 9

Portfolio Prints of Schoolwork 1979

box-folder 5 folder: 10

Past Problems & Programs Berkeley 1979 - 82

box-folder 5 folder: 11

Repro Info

box-folder 5 folder: 12

Kostoff. Towns & Cities

box-folder 5 folder: 13

ED 170

box-folder 5 folder: 14

Theory, Arch - Polit Educational Aesthetic

box-folder 5 folder: 15

Former Classes

box-folder 5 folder: 16

Arch 269 A

box-folder 5 folder: 17

Chris Alexander Studio - S '81. Notes on Structural, office building

box-folder 5 folder: 18

Class Material

box-folder 5 folder: 19

Folder with class notes

box-folder 5 folder: 20

Arch History

box-folder 5 folder: 21

"Arch Ed - CSM Design Class Project Statements "

box 12

Thesis Project Drawings

map case map-case: 22 folder: 4

Projects from Arch 200 UC Berkeley 1979-82

map case map-case: 22 folder: 5

Arch 200 Studio Project

box-folder 5

Research Files

box-folder 5 folder: 22

Reflections on Practice Archit

box-folder 5 folder: 23

Arch Library Bibliography

box-folder 5 folder: 24

Arch Library

Student Work

box-folder 5 folder: 25

Technical Guide: Natural Wood Siding

box-folder 5 folder: 26

Small brochure: A Harmony of Light and Form. Enhanced Through Shojis

box 13

Library for the Community and the Visually Handicapped

box 14

UC Botanic Garden Info Center Nursery

box 15

Chris Alexander Studio
box-folder 5
Administrative

box-folder 5 folder: 27

ARCH Office Mgt

box-folder 5 folder: 28

Services: Statements. Time sheets. Daily Records.

box-folder 5 folder: 29

Spec Info

box-folder 5 folder: 30

CBAE Licensing History

box-folder 5 folder: 31

Code Notes - City of Berkeley Req Zoning

box-folder 5 folder: 32

Zoning/Permits

box-folder 5 folder: 33

City of Berkeley Permits & Sample Bldg Details

box-folder 5 folder: 34

Owner/contractor Forms

box-folder 5 folder: 35

Drilling Report

box-folder 5 folder: 36

Corkboard

box-folder 5 folder: 37

Office Management

box-folder 5 folder: 38

Septic/Health Info

box-folder 5 folder: 39

Water Drilling and Soil

Financial Records

box-folder 5 folder: 41

"Sort & File"

box-folder 5 folder: 42

file with 2006 Office expenses

box-folder 5 folder: 43

Val Mastercard 2011

box-folder 5 folder: 44

VBS Stockrecord treasury direct records in garage files

box-folder 5 folder: 45

Invoice

box-folder 5 folder: 46

Hardware + Mirrors

box-folder 5 folder: 47

HAC Lighting

box-folder 5 folder: 48

Plumbing

box-folder 5 folder: 49

Purchase Orders EW

box-folder 5 folder: 50

Roofing

box-folder 5 folder: 51

Budget/EW

box-folder 5 folder: 52

Professional Expenses-Inkstone Constructions

box-folder 5 folder: 53

TDC 1991-02

box-folder 5 folder: 54

TDC 1991-03

box-folder 5 folder: 55

TDC 1991-04

box-folder 5 folder: 56

TDC 1991-05

box-folder 5 folder: 57

TDC 1991-06

box-folder 5 folder: 58

TDC 1991-07

box-folder 5 folder: 59

Bay Commercial-Boyd Receipts

box-folder 5 folder: 60

Shapiro Residence: Budgets and Invoices (1/5)

box-folder 5 folder: 61

Shapiro Residence: Budgets and Invoices (2/5)

box-folder 5 folder: 62

Shapiro Residence: Budgets and Invoices (3/5)

box-folder 5 folder: 63

Shapiro Residence: Budgets and Invoices (4/5)

box-folder 5 folder: 64

Shapiro Residence: Budgets and Invoices (5/5)

box-folder 5 folder: 65

Publications Order Form: Design Collaborative
Major Projects - Edgewater
box-folder 10
box-folder 10 folder: 1

Plastic box with wooden trusses models