A Collection in
Special Collections
Collection Number Ms2015-054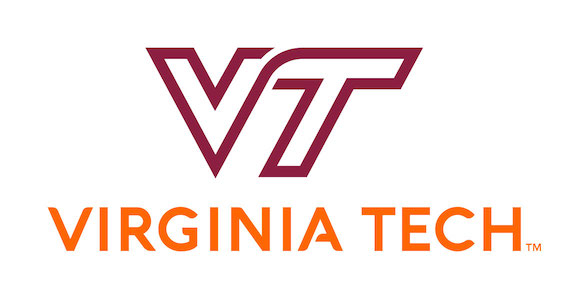 Special Collections, Virginia Tech
Special Collections, University Libraries (0434)
560 Drillfield Drive
Newman Library, Virginia Tech
Blacksburg, Virginia 24061
USA
Phone: (540) 231-6308
Fax: (540) 231-3694
Email:
specref@vt.edu
URL:
http://spec.lib.vt.edu/
©2018 By Virginia Tech. All rights reserved.
Processed by: Nala Chehade and Samantha Winn, archivist Special Collections
Repository
Special Collections, Virginia Tech, Blacksburg, Va.
Collection Number
Ms2015-054
Title
Linda Kiisk Architectural Collection, 1978-2005 1978-2005
Physical Characteristics
17 Cubic Feet 8 archival boxes, six long rectangular boxes, three map case drawers
Creator
Language
English
Abstract
Linda Kiisk is an artist, architect, and educator specializing in sustainable design and historic preservation. This collection documents her personal and professional activities between 1968-2013, including her architectural studies, organizational activities, travel, projects, and career with her practice, Studio EESTI.
---
Access Restrictions
Collection is open for research.
Use Restrictions
Please contact Special Collections for permissions.
Preferred Citation
Researchers wishing to cite this collection should include the following information: Linda Kiisk Architectural Collection, Ms2015-054, Special Collections, Virginia Polytechnic Institute and State University.
Acquisition Information
The Linda Kiisk papers were donated to Special Collections in 2015, with additions in 2017.
Processing Information
The processing, arrangement, and description of the Linda Kiisk Architectural Collection commenced in April 2017 and was completed in March 2018.
Born to an Estonian father and a German mother in northern Virginia, Linda Kiisk (1950-present) is an artist, architect, and educator specializing in sustainable design and historic preservation. Kiisk earned a Bachelor of Fine Arts in Painting & Sculpture from the College of William and Mary in 1979 and a Master of Architecture from the University of Pennsylvania in 1982. After graduation, she served as an architectural consultant for several firms in Pennsylvania, including Robert Couch, John Milner Associates, and Lymen Perry. In 1988, she began teaching at Mount Vernon College and led the Summer Study Abroad Program in Finland. In 1991, Kiisk founded Studio EESTI (Environmental Evolution Studio and Teaching Institute) to specialize in designs that teach and practice architecture. In 1994, Kiisk joined Colorado State University as a construction management professor. She cofounded CSU's Institute of the Built Environment, a multidisciplinary sustainable design and construction initiative serving public and private American institutions. Additionally, Kiisk joined the University of Wyoming in 2000 as an architectural engineering professor and studied the design and construction techniques of the Kuna Indians as a Fulbright scholar in Panama in 2004.
Kiisk has served as a member to several professional associations, including the American Institute of Architects (AIA), Women in Architecture (WIA), Union Internationale Des Femmes Architectes (UIFA), and the National Architectural Accrediting Board. Kiisk published "20 on 20/20 Vision" as a collection on papers on diversity in design in 2003 and "When Shadows Vanish" as a self-help manual in how educators, students, and professionals see the world. She served as an architect for the Wyoming State Historic Preservation Office in 2016. In her own words, this collection contains the "inside story of being a first-generation American, single parent, architect, and professor."
This collection documents the activities of Linda Kiisk (1968-2012). It contains personal materials from childhood through retirement, including student work and biographical information. This collection also contains materials documenting Kiisk's career as an educator, researcher, and architect by representing business records, architectural drawings, design sketches, correspondences, clippings, photographs, and material catalogs related to several professional projects. Her major projects include Colorado State University's Institute for the Built Environment, "20 on 20/20 Vision", and "When Shadows Vanish." In addition, class lecture notes, conference information, promotional materials, home models, and course assignments are included. Furthermore, the collection includes offices records such as correspondences and financial records.
Arrangement of these materials reflects the Standard Series for Architecture and Landscape Design Records (Shepherd and Lowell). The intellectual structure reflects the following series and subseries:
Personal Papers
Biographical Information
Diaries
Student Work
Travel
Photographs
Professional Papers
Correspondence
Writings
Presentations
Associations
Awards
Research Notes
Research Files
Faculty Papers
Administrative
Course Materials
Research Notes
Research Files
Student Work
Institute for the Built Environment
Minoan Project
Office Records
Correspondence
Financial Records
Project Records
Files
Photographs
Drawings
Hogue Residence
McGurk Residence
Smith Residence
Cooper House Tavern
Steigerwald Residence
Stephans Residence
Sigal Kitchen
Wientzen Residence
Godfrey Residence
Mellon Residence
Art & Artifacts
Mellon Residence
Corkboard Model
Subjects:

International Archive of Women in Architecture (IAWA)
Women architects -- California
Women in higher education
Women-owned architectural firms
---
Correspondence

box-folder 7 folder: 6

Business Documents (2000)

box-folder 7 folder: 7

Client Agreements (1992)

Financial Records

box-folder 7 folder: 8

NPS Distance Learning Budget (1998)

box-folder 7 folder: 9

CSU Expenses (1998-2002)

box-folder 7 folder: 10

O/C Builders (1988)

box-folder 7 folder: 11

Madden Invoices (1989)

box-folder 7 folder: 12

McLaughlin Invoice

box-folder 7 folder: 13

Tingmalm Invoice (1989)

box-folder 7 folder: 14

Maze Invoice (1990)

box-folder 7 folder: 15

Hadad Invoice (1991)

box-folder 7 folder: 16

Jim Ahern & Meredith Invoice (2005)