A Collection in
Special Collections
Collection Number Ms2016-008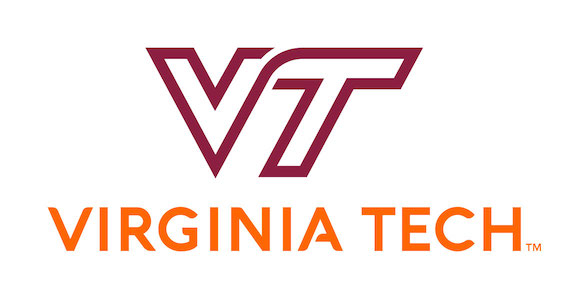 Special Collections, Virginia Tech
Special Collections, University Libraries (0434)
560 Drillfield Drive
Newman Library, Virginia Tech
Blacksburg, Virginia 24061
USA
Phone: (540) 231-6308
Fax: (540) 231-3694
Email:
specref@vt.edu
URL:
http://spec.lib.vt.edu/
©2017 By Virginia Tech. All rights reserved.
Processed by: Courtney Dowse and Samantha Winn Special Collections
Repository
Special Collections, Virginia Tech, Blacksburg, Va.
Collection Number
Ms2016-008
Title
Mary Lou Drosten Architectural Collection, 1904, 1930-1979
Physical Characteristics
9.0 cu. ft.
Language
English
---
Mary Lou Drosten was born on July 5, 1910 in St. Louis, Missouri. Drosten attended Washington University in St. Louis from 1928-1933. There, she received a B.A. in Architecture. After graduation, Drosten became a caseworker. In 1937, Drosten married Fred Drosten. Mary Lou Drosten and Fred Drosten had four children. Throughout her life, Drosten lived in St. Louis, MO; Oak Ridge, TN; Nicaro, Cuba; Chattanooga, TN; Huntsville, AL; and retired in St. Louis, MO. In Chattanooga, TN, Mary Lou owned Drosten Design and worked on many projects. Some projects of note include a building design for a dental surgeon (1934), 7-room residence for the Drosten family in Chevy Chase (1937), and proposal for a new hospital for polio in Des Moines (1942). Despite Drosten suffering from polio, she continued to work in the architectural field. Drosten died on November 16, 1991.
The Mary Lou Drosten Architectural Collection documents Mary Lou Drosten's personal and professional life as an architect. The collection contains Mary Lou Drosten's personal papers, including biographic information such as newspaper articles documenting Mary Lou Drosten's contraction of polio and her remarkable recovery. Mary Lou Drosten collected newspaper articles, advertisements, and other material on social inequality. Drosten's primary interest was women's rights, but she also collected materials on racial discrimination. Mary Lou Droston's professional papers include associations and committees such as the Association of Women in Architecture, Huntsville League of Women Voters, and Congress on American Women Leaders. In addition, Drosten maintained project records, including research materials, financial records, contracts, photographs, and detailed drawings.
Arrangement of these materials follows the original order established by the creator and the Standard Series for Architecture and Landscape Design Records (Shepherd and Lowell). Project records are ranged alphabetically by client name. The intellectual structure reflects the following series and subseries:
I. Personal Papers
A. Biographical Information
B. Student Work
C. Civic Society
II. Professional papers
A. Associations and Committees
B. Conferences
C. Writings
D. Research Notes
E. Reference Files
III. Office Records
IV. Project Records
The following books were separated from the collection to be cataloged for the Rare Book Collection: Neutra, R. Survival Through Design, 1969. Wright, F.L. An American Architecture. Wright, F.L. The Natural House. The 1940 Book of Small Houses. House & Gardens New Complete Guide to Interior Decoration. Doctor's Offices.<
---
History of Women in Architecture
International Archive of Women in Architecture (IAWA)
Women architects -- Missouri
Women architects -- Tennessee
Women-owned architectural firms
---
Series I: Personal Papers
Biographical Information

box-folder 1 folder: 1

Biography - Mary Lou Drosten

box-folder 1 folder: 2

Biographies/"Who's Who?"

box-folder 1 folder: 3

Employment/Application Letters

box-folder 1 folder: 4

Drosten Residence in Huntsville

box-folder 1 folder: 5

Architectural Projects List (by Family)

Student Work

box-folder 1 folder: 6

Beginning 1930, Design etc.

box-folder 1 folder: 7

Math and Architecture

box-folder 1 folder: 8

Materials

box-folder 1 folder: 9

Architecture History

box-folder 1 folder: 10

Ornament

box-folder 1 folder: 11

Elements of Architecture

box-folder 1 folder: 12

Geology

box-folder 1 folder: 13

Playground Course

box-folder 1 folder: 14

History of Art

box-folder 1 folder: 15

Architecture Course Notes

box-folder 1 folder: 16

Washington University, Architecture 42A

box-folder 1 folder: 17

Washington University: Working Drawings

box-folder 1 folder: 18

Washington University: Sketches for Advanced Design Project

box-folder 1 folder: 19

Schoolhouse for the Twenty-first Century

box-folder 1 folder: 20-22

Washington University [Alumni Files]

Civic Society

box-folder 1 folder: 23

Chattanooga Community Model City Affairs

box-folder 1 folder: 24

Huntsville Model Homes

box-folder 1 folder: 25

Huntsville Sketches

box-folder 1 folder: 26

The City

box-folder 1 folder: 27

Model City

box-folder 1 folder: 28

Great Decisions

box-folder 1 folder: 29

Huntsville Council on Human Relations

box-folder 1 folder: 30

Huntsville Arts League and Museum Association

box-folder 2 folder: 1

Civic Engagement/LTE's Clippings

box-folder 2 folder: 2

Huntsville League of Women Voters

box-folder 2 folder: 3

Architecture Talks/Model City
Series II: Professional Papers
Series III: Office Records
box-folder 4 folder: 22

Architecture Notes

box-folder 4 folder: 23

Mary Lou Drosten: Design

box-folder 4 folder: 24

Drosten Designs

box-folder 4 folder: 25

Drosten Design Construction Notes

box-folder 4 folder: 26

Construction Photos (project unknown), May 1962
Series IV: Project Records
box-folder 4 folder: 27

Bodley, Don and Judy (3790 Cuscawilla Trail, Chattanooga, TN; 1964; bathroom remodel)

box-folder 4 folder: 27

Bodley, Don and Judy (3003 Ozark Road, Chattanooga, TN; 1965-1968; interior design)

box-folder 4 folder: 28

Bomze, Howard (6942 Waterman Avenue, University City, MO; 1975; landscape)

box-folder 7

Bomze, Howard (6942 Waterman Avenue, University City, MO; 1976; screened porch)

box-folder 4 folder: 29

Brigham Jr., H.F. (4 Narraganset, Ladue, MO; 1976; residence addition)

box-folder 4 folder: 30

Brock Construction Co. (Chattanooga, TN; 1962; exterior aesthetic suggestions)

box-folder 5 folder: 1-2

Brownlee, Roland (939 Talley Road, Chattanooga, Tn; 1962; garden, terrace and interior design)

box-folder 5 folder: 3

Burgess, Hubert (1634 Greenhills Drive, Hixson, TN; 1964; interior design)

box-folder 5 folder: 4

Bus shelter (Stuart Heights Garden Club, Chattanooga, TN; 1964; proposed bus shelter design)

box-folder 5 folder: 5

Cherry, James D (7425 Kingsbury, Uniersity City, MO; 1975; garden design)

box-folder 5 folder: 6-9 box 15

Children's Clinic (Green & Miller, 304 Ashland Terrace, Chattanooga, TN; 1956; design and oversight of construction)

box-folder 5 folder: 11 box 10

Community Garden (South Side, 6600 block of Delmar Blvd, University City, MO; 1977; proposed garden for vacant lot)

box-folder 5 folder: 10

Chattanooga Unitarian Church

box-folder 7

Crenshaw Clinic (St. Louis, MO; 1934; dental clinic (first job))

box-folder 5 folder: 12

Davis, Robert S. (6911 Waterman Avenue, University City, MO; 1979; kitchen renovation)

box-folder 5 folder: 13

Derthick & Henley (Chattanooga architectural firm; 1962; drafting job, proposed bell tower for methodist church)

box-folder 5 folder: 14-15 box 10

Dorris, Andrew and Barbara (6370 Waterman Avenue, University City, MO; 1977; foundation planting)

box-folder 5 folder: 16-21 box 8,9,13

Drosten, Fred and Mary Lou (46 Rye Lane, St. Louis MO; 1938; architect's residence)

box-folder 5 folder: 22-36 box 8,11,13

Drosten, Fred and Mary Lou (2883 Stuart Terrace, Chattanooga, TN; 1955; architect's residence)

box-folder 6 folder: 1 box 11

Drosten, Fred and Mary Lou (945 Old Bonhomme Rd, University City, MO; 1979; addition to architect's home)

box-folder 6 folder: 2 box 11

Falkowski, Edward and Evelyn (2206 East Governors Drive, Huntsville, AL; 1966; interior/exterior decoration)

box-folder 6 folder: 3

Folts, Bishop, and Thomas Office (Provident Building, Chattanooga, TN)

box-folder 6 folder: 4 box 11, 13

Gibson, Raymond (Regal and Berkeley Red Bank, TN; 1964; plan revisions)

box-folder 6 folder: 5-6

Graham, Dr. & Mrs. Frank B. (211 Shallowford Road, Chattanooga, TN; 1958; sketches drive & residence)

box-folder 6 folder: 7

Gronaua, Drs. Axel and Marianna (7062 Waterman Avenue, University City, MO; 1975; kitchen flooring)

box-folder 6 folder: 8-9

Harford, Dr. and Mrs. Carl G. (6940 Waterman Avenue, University City, MO; 1970; porch and deck)

box-folder 6 folder: 10 box 10

Harford, Dr. and Mrs. Carl G. (6940 Waterman Avenue, University City, MO; 1978; kitchen renovation)

box-folder 6 folder: 11

Hayden, Mr. and Mrs. Donald (2918 Nurick Drive, Chattanooga, TN; 1962; garage change and repairs)

box-folder 7

Hayes, Tom & Paula (6926 Dartmouth Avenue, University City, MO; 1978; double decker screen porch)

box-folder 6 folder: 12

Hayes, Tom & Paula (6926 Dartmouth Avenue, University City, MO; 1974; kitchen and bathroom)

box-folder 6 folder: 13

Kruesi, Paul R. (302 Arrow Drive, Signal Mountain, TN; 1962; consultant and figures)

box-folder 10

Kushner, Peter and Pinky (2633 Harris St., Eugene, OR; 1978; suggested revisions (not executed))

box-folder 6 folder: 14 box 12

Levine, Charles (Altamont Road, Chattanooga, TN; 1957; residence)

box-folder 6 folder: 15 box 14

Livingston, Dr. and Mrs Phillip (111 Provident Building, Chattanooga, TN; 1960; interior design of medical office)

box-folder 6 folder: 16-19

Livingston, Dr. and Mrs Phillip (1718 Minnekahda Road, Chattanooga, TN; 1956; overseer for Richard Neutra project; interior design of medical office; cd of letters w/ Neutra)

box-folder 6 folder: 20

Loeffel, Dr. Ellen (Rooms 201-211, 425 DeBaliviere, St. Louise, MO; 1945; interior design of medical office)

box-folder 6 folder: 21 box 12

Marsh, Mr. and Mrs. Fred (Carroll Lane, Chattanooga, TN; 1959; plan preparation)

box-folder 6 folder: 22

Memorial Baptist Church (Red Bank, TN; 1959; sketches, classrooms, etc)

box-folder 6 folder: 23

Metcalf, Richard P. and Margaret (346 East Drive, Oak Ridge, TN; 1964; remodel w/ balcony & interior design)

box-folder 6 folder: 26 box 12

Miller, Dr. Robert T. (Minnekahda Road, Chattanooga, TN; 1957; house design)

box-folder 6 folder: 27 box 11

Nelson, Mrs. Anita (Lancaster Avenue, Red Bank, TN; 1963; house placement)

box-folder 6 folder: 24-25

Oak Ridge Township, Tennessee (Oak Ridge, TN; 1948-50; high school renovation)

box-folder 6 folder: 28 box 13

Poss, Mr. and Mrs. H.M. (319 Buena Vista Drive, Chattanooga, TN; 1962; rainwater drainage and patio)

box-folder 6 folder: 29

Rivard, Loren and Caroline (Baltimore, MD; 1977; proposed renovation)

box-folder 6 folder: 30

Robinson, W.W. Mr. and Mrs. (Forest Park Drive, Signal Mountain, TN; 1963; interior design)

box-folder 6 folder: 31 box 7

Rudner, Dr. and Mrs. Richard (6939 Waterman Avenue, University City, MO; 1977; landscape plans)

box-folder 6 folder: 32

Rust, Mr. and Mrs. Jack (102 Windmere Chattanooga, TN; 1965; bathroom remodel)

box-folder 6 folder: 33

Shavin, Seymour and Gerte (334 North Crest Road, Chattanooga, TN; 1977; interior design for Wright house)

box-folder 6 folder: 34-35 box 15

Shearer, Dr. Wayne (306 Ashland Terrace, Chattanooga, TN; 1963; optometric clinic)

box-folder 6 folder: 36 box 7

Shearer, Dr. Wayne (122 Valley Brook Road, Hixson, TN; 1965; consultation on house design)

box-folder 6 folder: 37

Solomon, Jay and Rosalind (2932 Folts Drive, Chattanooga, TN; 1958; remodel for residence)

box-folder 6 folder: 38

Sotlongs Tennis Court (unknown; 1962; Tennis court)

box-folder 6 folder: 39 box 11

Thomas, Elmer (1111 and 1113 East Third Street Chattanooga, TN; 1958-63; commercial building consultation)

box-folder 6 folder: 40-41 box 7,12

Trundle, Dr. Frank (2943 Folts Circle, Chattanooga, TN; 1961; residential design)

box-folder 6 folder: 43

Weil, Mark L. (1201 Westmoreland Ave., SE Huntsville, AL; 1967; landscape design)

box-folder 6 folder: 42

Weinberg, Morris and Janie Mae (8601 Clarendon Lane, Hixson, TN; 1964; addition to residence)