A Collection in
Special Collections
Collection Number Ms2014-009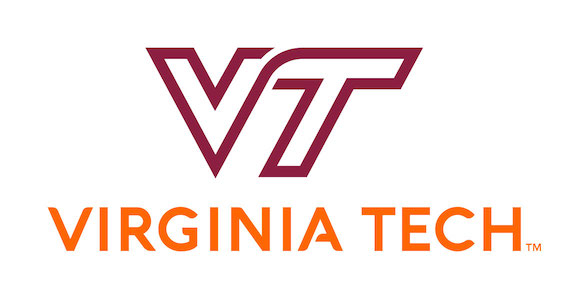 Special Collections, Virginia Tech
Special Collections, University Libraries (0434)
560 Drillfield Drive
Newman Library, Virginia Tech
Blacksburg, Virginia 24061
USA
Phone: (540) 231-6308
Fax: (540) 231-3694
Email:
specref@vt.edu
URL:
http://spec.lib.vt.edu/
©2014 By Virginia Tech. All rights reserved.
Processed by: John M. Jackson, Special Collections
Repository
Special Collections, Virginia Tech, Blacksburg, Va.
Collection Number
Ms2014-009
Title
Lon Savage Collection,[1919]-1994
Physical Characteristics
1.7 cu. ft. 5 boxes
Creator
Savage, Lon
Language
English
Abstract
Typescript drafts and research materials--including photocopies of interview transcripts, court documents, and printed materials--for Lon Savage's book, Thunder in the Mountains: the West Virginia Mine War, 1920-21.
---
Access Restrictions
Collection is open for research.
Use Restrictions
Permission to publish material from the Lon Savage Collection must be obtained from Special Collections, Virginia Tech. Materials in Box 3, Folder 4 may not be copied without the written permission of the Eastern Regional Coal Archives
Preferred Citation
Researchers wishing to cite this collection should include the following information: Lon Savage Collection, Ms2014-009, Special Collections, Virginia Tech, Blacksburg, Va.
Acquisition Information
The Lon Savage Collection was donated to Special Collections in 2008.
Processing Information
The processing, arrangement, and description of the Lon Savage Collection commenced and was completed in August, 2014.
The son of Joseph W. and Janet Kelly Savage, Lon Kelly Savage was born in Charleston, West Virginia, on December 17, 1928. After graduating from Cornell University, Savage spent a year at the University of Grenoble in France, then worked as a reporter at the Bluefield Daily Telegraph. From 1955 to 1960, he served as chief of United Press International's Richmond, Virginia bureau, then worked for the Richmond Times-Dispatch as a night city editor, columnist, feature writer and reporter. In 1965, Savage became executive assistant to Virginia Tech President T. Marshall Hahn. Savage retained that position through the presidency of William E. Lavery (1975-1988), then became director of the university's Scholarly Communications Project, pioneering the online publication of academic journals. 1986 saw the initial publication of Savage's book Thunder in the Mountains: The West Virginia Mine War, 1920-21. Following the publisher's demise, Savage founded his own publishing enterprise, Northcross Publishers, operating from the basement of his home in Elliston, Virginia.
Savage's first wife, Ellen French McCann Savage, died in 1980. In 1985, he met and married Virginia "Ginny" Moomaw, president of World Travel Service of Blacksburg and Roanoke. After his 1993 retirement, Savage moved to Salem, Virginia. He remained active, serving as chairman of Virginia Tech's Friends of the Library group and editing the Smithfield Review. He also served as president of the Salem Historical Society and as a board member for the Art Museum of Western Virginia. Father of four, Lon K. Savage died at his home in Salem on July 27, 2004.
This collection contains materials compiled by Lon K. Savage in researching the West Virginia Mine Wars of 1920-1921. Much of the material was used for Savage's book, Thunder in the Mountains: The West Virginia Mine War, 1920-21.
Included in the collection are two typescript drafts, titled "March on Mingo" and "The Battle of Blair Mountain," written by Savage. "The Battle of Blair Mountain," apparently the earlier of the two manuscripts, includes many details omitted from the published book.
Also included in the collection are photocopies of interview transcripts, court documents, and newspaper articles. The court documents relate to the Albert Felts and Sid Hatfield/Ed Chambers murder cases and include witness statements and courtroom testimony. Another set of "documents" in the collection consists largely of photocopied newspaper and magazine articles (as well as book chapters) relating to the Mine Wars and individuals involved in the incidents. The documents were numbered and arranged by Savage, probably for his ease in referring to them throughout his research. Also included within this set are a few pieces of correspondence. (Note: A few of the numbered documents are missing and were not received with the collection.) The collection is completed by Savage's index cards, including bibliographical entries, a subject file, a chronology of events, and index entries for the 1990 edition of Thunder in the Mountains.
The collection is arranged by material type.
Subjects:

Coal Strike, W. Va., 1920-1921
Coal mines and mining
Local/Regional History and Appalachian South
Strikes and lockouts--Coal mining--West Virginia
---
"March on Mingo" typescript draft, n.d.. 1-1, Box-folder
"Battle of Blair Mountain" typescript draft, n.d.. 1-2, Box-folder
Interview notes and transcripts, 1989-1994, n.d.. 1-3, Box-folder
Sid Hatfield / Ed Chambers murder - witness statements, 1920-1921. 1-4, Box-folder
Ed Chambers murder trial documents, 1921, n.d.. 1-5, Box-folder
Albert Felts murder trial transcript (partial), 1921. 2-1, Box-folder
Documents, 1919-1960, n.d.. 2-2, Box-folder
New York Times articles, 1922, n.d.. 3-1, Box-folder
Other newspaper articles, n.d.. 3-2, Box-folder
Other printed material, 1923-1992, n.d.. 3-3, Box-folder
Documents copied from the Eastern Regional Coal Archives, 1920-1921, n.d.. 3-4, Box-folder
Bibliographic entry index cards, n.d.. 4-1, Box-folder
Subject file index cards, n.d.. 4-2, Box-folder
Chronology index cards, n.d.. 5-1, Box-folder
Index entry index cards, n.d.. 5-2, Box-folder