A Collection in
Special Collections
Collection Number Ms1999-008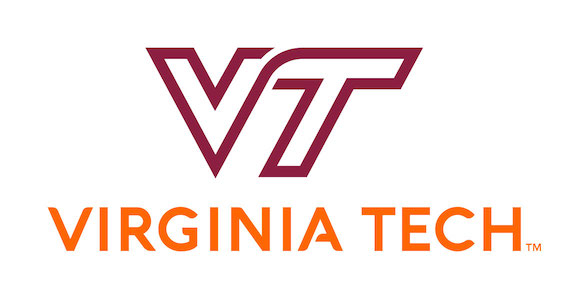 Special Collections, Virginia Tech
Special Collections, University Libraries (0434)
560 Drillfield Drive
Newman Library, Virginia Tech
Blacksburg, Virginia 24061
USA
Phone: (540) 231-6308
Fax: (540) 231-3694
Email:
specref@vt.edu
URL:
http://spec.lib.vt.edu/
©2014 By Virginia Tech. All rights reserved.
Processed by: Special Collections
Repository
Special Collections, Virginia Tech, Blacksburg, Va.
Collection Number
Ms1999-008
Title
Curtis W. Roane History of Plant Pathology in Virginia and Biographies of Plant Pathologists Papers, 1993-1999
Physical Characteristics
0.6 cu. ft. 2 boxes
Creator
Roane, Curtis W., 1921-
Language
English
Please note: The current finding aid includes only minimal description of the collection. If you have questions, please contact Special Collections ( specref@vt.edu ) for more information.
---
Collection consists of "A History of Plant Pathology in Virginia" and biographies of individual plant pathologists written by Professor Emeritus Curtis W. Roane from the Department of Plant Pathology at Virginia Tech. The history covers the period from 1888-1974 and is divided into eras: "The Pre-Alwood Era," "The Alwood Era (1888-1904)," "The Reed Era (1908-1915)," "The Fromme Era (1915-28)," "The Wingard Era (1928-1964)," "The Couch Era (1965-74)," "The Foy Era, (July 1, 1974 to August 30, 1980)," "The Hooper Era (1980-1984)," and "The Moore Era (1984-1997)." Biographies of the following plant pathologists are included in the collection: John Joseph Albert (1935-78), Samuel Adam Alexander (1941- ), David E. Babineau, Robert E. Baldwin, Luben Spasoff Bozovaisky (1912-1990), Charles Roy Drake (1918), Alma P. Elliott, Sanford B. Fenne (1903-78), Joseph A. Fox (1934- ), Chester L. Foy (1928- ), Richard H. Gruenhagen, Kriton K. Hatzios (1949-2003), Robert Gordon Henderson (1903-1989), Kenneth D. Hickey, Wilbert Armande Jenkins (1905-1956), Dean A. Komm, Robert C. Lambe, 1927- ), John Lovelace LaParde (1906-1991), Arthur Ballard Massey (1889-1981), James Albertine McClintock, Frank Paden McWhorter (1896- ), Lawrence Ingram Miller (1914-1996), Laurence D. Moore (1937- ), Robert Spencer Mullins (1912- ), G. Keith Parris, Joseph Alexander Pinckard (1906- ), Carl Neel Priode (1898-1985), Robert Pristou, John J. Reilly, Curtis Woodard Roane (1921- ), Martha Ann Kotila Roane (1921-1996), John Felix Schneiderhan (1891-1974), John M. Skelly (1940- ), Grover Cleveland Smart, Jr. (1929- ), Roland Jay Stipes (1936- ), Harvey Earl Thomas (1890-1974), Ronald W. Tillman, Joseph L. Troutman, Edward Kemp Vaughan (1908-1990), Albert Simpson Williams, and Wirt Henry Willis (1924- ).
Albert, John Joseph, 1935-1978
Alexander, Samuel Adam, 1941-
Babineau, David E.
Baldwin, Robert E.
Bozovaisky, Luben Spasoff, 1912-1990
Drake, Charles Roy, 1918-
Elliot, Alma P.
Faculty
Fenne, Sanford Bernell, 1903-1978
Fox, Joseph A., 1934-
Foy, Chester L., 1928-
Gruenhagen, Richard H.
Hatzios, Kriton K., 1949-2003
Henderson, Robert Gordon, 1903-1989
Hickey, Kenneth D.
Jenkins, Wilbert Armande, 1905-1956
Komm, Dean A.
LaParde, John Lovelace, 1906-1991
Lambe, Robert C., 1927-
Massey, A. B., (Arthur Ballard)
McClintock, James Albertine
McWhorter, Frank Paden, 1896-
Miller, Lawrence Ingram, 1914-1996
Moore, Laurence D., 1937-
Mullins, Robert Spencer, 1912-
Parris, G. Keith
Pinckard, Joseph Alexander, 1906-
Priode, Carl Neel, 1898-1985
Pristou, Robert
Reilly, John J.
Roane, Curtis W., 1921-
Roane, Martha Ann Kotila, 1921-1996
Schneiderhan, John Felix, 1891-1974
Science and Technology
Sipes, Roland Jay, 1936-
Skelly, John M., 1940-
Smart, Grover Cleveland, Jr., 1929-
Thomas, Harvey E., 1890-1974
Tillman, Ronald W.
Troutman, Joseph L.
University Archives
Vaughan, Edward Kemp, 1908-1990
Virginia Polytechnic Institute and State University
Williams, Albert Simpson
Willis, Wirt Henry, 1924-
---
Albert, John Joseph, 1935-1978
Alexander, Samuel Adam, 1941-
Babineau, David E.
Baldwin, Robert E.
Bozovaisky, Luben Spasoff, 1912-1990
Drake, Charles Roy, 1918-
Elliot, Alma P.
Fenne, Sanford Bernell, 1903-1978
Fox, Joseph A., 1934-
Foy, Chester L., 1928-
Gruenhagen, Richard H.
Hatzios, Kriton K., 1949-2003
Henderson, Robert Gordon, 1903-1989
Hickey, Kenneth D.
Jenkins, Wilbert Armande, 1905-1956
Komm, Dean A.
LaParde, John Lovelace, 1906-1991
Lambe, Robert C., 1927-
Massey, A. B., (Arthur Ballard)
McClintock, James Albertine
McWhorter, Frank Paden, 1896-
Miller, Lawrence Ingram, 1914-1996
Moore, Laurence D., 1937-
Mullins, Robert Spencer, 1912-
Parris, G. Keith
Pinckard, Joseph Alexander, 1906-
Priode, Carl Neel, 1898-1985
Pristou, Robert
Reilly, John J.
Roane, Curtis W., 1921-
Roane, Martha Ann Kotila, 1921-1996
Schneiderhan, John Felix, 1891-1974
Sipes, Roland Jay, 1936-
Skelly, John M., 1940-
Smart, Grover Cleveland, Jr., 1929-
Thomas, Harvey E., 1890-1974
Tillman, Ronald W.
Troutman, Joseph L.
Vaughan, Edward Kemp, 1908-1990
Williams, Albert Simpson
Willis, Wirt Henry, 1924-