A Collection in
Special Collections
Collection Number Ms1988-050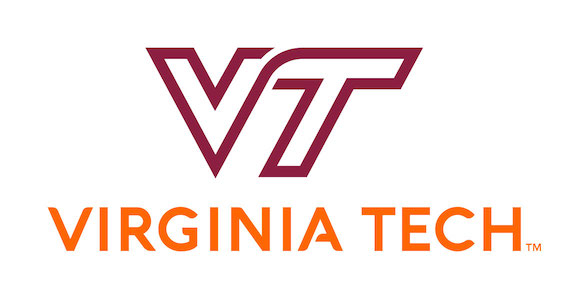 Special Collections, Virginia Tech
Special Collections, University Libraries (0434)
560 Drillfield Drive
Newman Library, Virginia Tech
Blacksburg, Virginia 24061
USA
Phone: (540) 231-6308
Fax: (540) 231-3694
Email:
specref@vt.edu
URL:
http://spec.lib.vt.edu/
©2018 By Virginia Tech. All rights reserved.
Processed by: John M. Jackson, Special Collections
Repository
Special Collections, Virginia Tech, Blacksburg, Va.
Collection Number
Ms1988-050
Title
Page Milling Company Ledgers, 1904-1935
Physical Characteristics
1.2 Cubic Feet 4 boxes
Creator
Page Milling Company (Luray, Va.)
Language
English
Abstract
Four ledgers documenting sales and expenses of the Page Milling Company of Luray, Virginia.
---
Conditions Governing Access
Collection is open for research.
Conditions Governing Use
Permission to publish material from the Page Milling Company Ledgers must be obtained from Special Collections, Virginia Tech.
Preferred Citation
Researchers wishing to cite this collection should include the following information: Page Milling Company Ledgers, Ms1988-050, Special Collections, Virginia Polytechnic Institute and State University.
Immediate Source of Acquisition
The Page Milling Company Ledgers were acquired by Virginia Tech prior to 1989.
Processing Information
The processing, arrangement, and description of the Page Milling Company Ledgers commenced and was completed in March, 2018.
Located in Luray, Virginia, the Luray Mill and Elevator Company was built by C. W. Carter in 1895. In 1898, E. C. Harnsberger purchased the mill and renamed it the Page Milling Company. Operating in conjunction with the mill was the Luray Electric Company, a plant converting steam power to operate the mill.
According to at least one source, the product today sold by General Mills under the trade name Bisquick was invented by Robert C. Harnsberger at Page Milling. In its history of Bisquick's development, however, General Mills makes no mention of Harnsberger or Page Milling.
The mill, remodeled in 1929, was capable of producing 300 barrels of flour per day by the 1950s. Page Milling Company continued to operate as late as 1955.
This collection contains ledgers documenting the business transactions of the Page Milling Company of Luray, Virginia. Consisting of a day book, a journal, a cash book, and a sales journal, the ledgers provide details on the company's sales of corn, wheat, and screenings and its operating expenses, including labor.
The collection is arranged by material type.
Subjects:

Local/Regional History and Appalachian South
Mills and mill-work
Page County (Va.)
---
Day book, 1909-1916. 1, Box
Journal, 1923-1935. 2, Box
Cash book, 1932-1935. 3, Box
Sales journal, 1904-1915. 4, Box