A Collection in
Special Collections
Collection Number Ms2014-002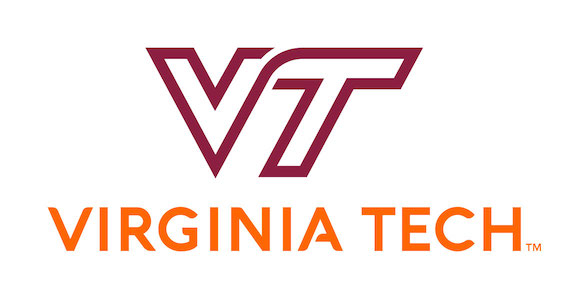 Special Collections, Virginia Tech
Special Collections, University Libraries (0434)
560 Drillfield Drive
Newman Library, Virginia Tech
Blacksburg, Virginia 24061
USA
Phone: (540) 231-6308
Fax: (540) 231-3694
Email:
specref@vt.edu
URL:
http://spec.lib.vt.edu/
© 2014 By Virginia Tech. All rights reserved.
Processed by: Cort Rushton, Student Assistant and Kira A. Dietz, Archivist, Special Collections
Repository
Special Collections, Virginia Tech, Blacksburg, Va.
Collection Number
Ms2014-002
Title
Beulah O. Allen Collection, 1905-1992 (Bulk, 1920-1970)
Physical Characteristics
2.1 cu. ft. 2 boxes
Language
English
Abstract
The Beulah O. Allen Collection contains a variety of materials from Allen's life. Her papers contain correspondence with a variety of friends and associates, primarily Lucy Lee Lancaster, the first female graduate from Virginia Tech. In addition, the collection also contains Virginia Tech Commencement programs, Cotillion Club Dance programs, resources related to the Virginia Tech Library, newspaper clippings about the construction of the new Newman Library, and a large collection of photographs about the Town of Blacksburg and her friends and family.
---
Access Restrictions
Collection is open for research.
Use Restrictions
Permission to publish material from the Beulah O. Allen Collection must be obtained from Special Collections, Virginia Tech.
Preferred Citation
Researchers wishing to cite this collection should include the following information: Beulah O. Allen Collection, Ms2014-002, Special Collections, Virginia Tech, Blacksburg, Va.
Acquisition Information
The collection was donated as a gift to Special Collections in multiple accessions, beginning in September 2013. Additional materials were donated in December 2013, January 2014, and February 2014.
Processing Information
The processing, arrangement, and description of the Beulah O. Allen Collection was completed in February 2014.
Beulah O. Allen was born on April 1, 1905 in Atlanta, Georgia to Charles Fletcher Allen (1878-1963) and Lillian Ryvers Mulkey (1876-1910). She "graduated from Guilford College in 1926, with a major in History under Dr. Algie I. Newlin" and went on to attend the North Carolina College for Women in Greensboro, graduating in 1929 with a degree in Library Science. Allen was among the first graduating class of the Library Science program.
Following graduation, Beulah was offered a full-time position at the Virginia Polytechnic Institute Library. Beginning in 1929, she worked in circulation, reference and cataloguing at the Library. Beulah lived in Blacksburg for the majority of her life. In the mid-1930s she was promoted to head of the cataloguing department, a position she held until her retirement in 1957. Beulah Allen died on April 19, 1992 and is buried at Cane Creek Cemetery in Snow Camp, North Carolina.
Sources:
"Allen House and Some of its Allens," Compiled by Beulah Oyama Allen, 1980, Nashville, Tennessee.
Find A Grave - Beulah Oyama Allen
This collection contains Beulah O. Allen's personal documents collected over the course of her life. Ranging from 1928-1965, Beulah saved a variety of documents including correspondence with multiple colleagues and friends, newspaper clippings about Blacksburg, Newman Library, and her father who worked as a police officer in Atlanta, Georgia, and a variety of library documents including a stack of cataloging cards from the library during the time in which she was a staff member. In addition to these personal papers, the collection also contains Virginia Tech memorabilia including commencement programs, Cotillion Club Dance Programs, and invitations sent to Beulah for an assortment of events. This collection also contains pictures and negatives that capture scenes of Virginia, Blacksburg, and Beulah's close friends and family over the course of her life.
The collection is arranged in the following series:
Series I. Personal Correspondence, 1920s-1960s. This collections box contains folders of Beulah Oyama Allen's personal correspondence including professional letters, correspondence with Lucy Lee Lancaster (a fellow librarian) and a variety of sympathy/greeting cards over the course of 50 years. The correspondence detail everything from daily life in Blacksburg to life as a librarian at Virginia Tech, starting salary, retirement, and documenting special or newsworthy events in the town.
Series II. Library and University History, 1920s-1960s. This series contains information regarding the original University library, planning, deconstruction, and construction of the Newman Library, and newspaper clippings of various University events and notable individuals in Virginia Tech history. It also contains folder of old catalogue and reference cards used by librarians as a guide to the library collection.
Series III. Community Events, 1920s-1960s. These folders contain invitations, announcements and documentation of various Blacksburg community events, both on and off the Virginia Tech campus. The series also includes commencement programs, Cotillion Club Dance Programs, personal wedding invitations/announcements, and programs for community concerts/plays.
Series IV. Photographs and A/V Materials. This series is organized by format: CDs, photographs of places/objects, photographs of individuals, and negatives. The CD includes a recording of Beulah Allen's funeral. The "places/objects" photographs includes pictures of the old campus library, Newman library, photographs of sites on campus such as the Drill field, duck pond, and various buildings, The Old Brick House, and an unidentified water mill and lake, possibly Bush Mill. The "individuals" photographs includes pictures of Beulah's family and friends, some identified with labels and dates. Also includes an envelope simply labeled "Beulah's friends." Lastly, the negatives include a mix of people and places, many of which are copies of the print photographs.
Series V. Scrapbook, 1919-1958. This scrapbook primarily contains newspaper clippings of an assortment of subjects and events. Beginning with records documenting the demolition of the old library and construction of the present Newman Library, the scrapbook continues to highlight specific events and articles pertaining to everyday University life. The last few pages contain letters written to Ms. Allen. The items in the scrapbook are arranged in no particular order beginning with newspaper clippings of University history, personal correspondences, and newspaper clippings of family members.
Series VI. Framed Items, 1988, n,d,. The collection also contains two oversized frames. One of the frames contains 2 pictures, one of a landscape and the other of a Virginia Tech building. The second frame contains a Certificate of Achievement awarded to Beulah O. Allen upon her retirement from the University.
Persons:

Allen, Beulah O., (Beulah Oyama), 1905-1992

Subjects:

Blacksburg (Va.)
Local/Regional History and Appalachian South
Montgomery County (Va.)
University Archives
University History
Virginia Agricultural and Mechanical College and Polytechnic Institute
Virginia Polytechnic Institute
Virginia Polytechnic Institute and State University. University Libraries
---
SERIES I: PERSONAL CORRESPONDENCE, 1920s-1960s
Box-folder 1-1

Correspondence

Box-folder 1-2

Correspondence with Lucy Lee Lancaster, March-May 1932

Box-folder 1-3

Professional Correspondence/"Autographs"

Box-folder 1-4

Greeting Cards

Box-folder 1-5

Sympathy Cards
SERIES II: LIBRARY AND UNIVERSITY HISTORY, 1920s-1960s
Box-folder 1-6

Library Catalogue and Reference Cards

Box-folder 1-7

Library Documents/Clippings

Box-folder 1-8

University History/Clippings
SERIES III: COMMUNITY EVENTS, 1920s-1960s
Box-folder 1-9

Cotillion Club Dance Programs, 1933-1939

Box-folder 1-10

Commencement Programs, 1930, 1931, 1933, 1938, 1940

Box-folder 1-11

Newspaper clippings: Family, Friends, Personal, 1920s-1960s

Box-folder 1-12

Documents/Community Events, 1920s-1960s

Box-folder 1-13

Announcements and Invitations, 1920s-1960s
SERIES IV: PHOTOGRAPHS AND A/V MATERIALS, 1920s-1992
Box-folder 1-14

Beulah Allen's Funeral (CD Recording),

1992
Box-folder 1-15

Photographs--Individuals

Box-folder 1-16

Photographs--Places and Objects

Box-folder 1-17

Negatives
SERIES V: SCRAPBOOK, 1919-1958
Box 2

Scrapbook, 1919-1958
SERIES VI: FRAMED ITEMS, 1988, n.d.
Box 2

Certificate of Retirement, 1988

Box 2

Virginia Tech Buildings, n.d.