A Collection in
Special Collections
Collection Number Ms1987-064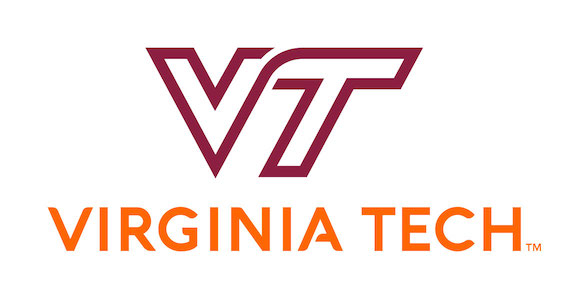 Special Collections, Virginia Tech
Special Collections, University Libraries (0434)
560 Drillfield Drive
Newman Library, Virginia Tech
Blacksburg, Virginia 24061
USA
Phone: (540) 231-6308
Fax: (540) 231-3694
Email:
specref@vt.edu
URL:
http://spec.lib.vt.edu/
©2014 By Virginia Tech. All rights reserved.
Processed by: Special Collections Staff
Repository
Special Collections, Virginia Tech, Blacksburg, Va.
Collection Number
Ms1987-064
Title
Han Schroeder Architectural Collection, 1914-1992
Physical Characteristics
40.0 cu. ft. 12 boxes; 5 map cases
Creator
Schroeder, Han
Language
The collection contains materials in Dutch and English.
Abstract
The materials in the collection consist of correspondence, clippings, publications, teaching materials, scrapbooks, photographs, family information and architectural materials relating to Han Schroeder's career.
---
Access Restrictions
Collection is open for research.
Use Restrictions
Permission to publish material from the Han Schroeder Architectural Collection must be obtained from Special Collections, Virginia Tech.
Preferred Citation
Researchers wishing to cite this collection should include the following information: The Han Schroeder Architectural Collection, Ms1987-064, Special Collections, Virginia Tech, Blacksburg, Va.
Acquisition Information
The records were donated in January 1989 by Han Schroeder to the International Archive of Women in Architecture housed in the Special Collections Department of the Virginia Polytechnic Institute and State University Libraries. An addition to the collection was made in 1992, after Schroeder's death. Materials dated after 1992 were placed in the collection by Laura Katz Smith, Curator of Manuscripts.
Processing Information
The processing, arrangement, and description of the Han Schroeder Architectural Papers was completed in October, 1998. The original accession was processed by Laura Katz Smith, April 1990. The second accession was processed in October, 1998 by Brad Shearer, student assistant, Special Collections Department. The finding aid was rearranged December 2013.
Han Schroeder was born in July 16, 1918 in Utrecht, Netherlands. Her artistic and architectural education began early, when her mother commissioned the architect Gerrit Thomas Rietveld to design what is now known as the Rietveld-Schroeder House, completed in 1924.
For this house Rietveld employed the revolutionary concept of moveable walls to make the interior flexible, thereby redefining the limits of space. Growing up in this house fueled Han's interest in architecture, and was the beginning of her friendship to Rietveld and her devotion to his ideas. With the encouragement of her family, Han developed her artistic talent, and worked with Rietveld and G. van de Groenekan on carpentry and furniture making in her teenage years.
In 1936 she entered the Federal Institute of Technology in Zurich, Switzerland, and graduated in 1940 with the degree of Diplom Architekt. She did not return to the Netherlands during World War II, but worked in Portugal (where she worked for the Red Cross and the Netherlands Embassy) and Great Britain. She returned to the Netherlands in 1946. From 1946 to 1949 she worked in the Municipal Museum of Modern Art in Amsterdam under W. Sandberg. Beginning in 1949 Schroeder worked first as a draftsman and then as a personal assistant to Rietveld. During these years she experimented with materials and concepts of interior design. She worked with Rietveld on Federal housing projects, schools, exhibitions, and the Sonsbeek Sculpture Pavillion, among other projects. She opened her own office in 1954. At that time she was one of two registered woman architects among 3000 registered men in the Netherlands. The most significant designs she did between 1954 and 1963 were the Gaastra House in Zeist; Ellinchem, a Center for Rejected and Problem Children in Ellecom; the Academy of Social Work, Amsterdam, where she designed a snack bar and auditorium; the Kessler House, a recreation building for employees of the Netherlands Steel Furnaces; and various Youth and Community Centers in Utrecht, Oldebrock, and Eerbeek. During this time she also designed stationery and exhibits.
In 1963 she emigrated to the United States. She first worked at firms in Los Angeles, California, but accepted a position at Adelphi University in Garden City, New York, to teach interior design. In 1966 she taught at the Parsons School of Design in New York City, and then at the New York Institute of Technology from 1967 to 1979. In 1979 she became a Professor of Interior Design at Virginia Commonwealth University in Richmond, Virginia. She retired in 1988, and died in Amsterdam on March 20, 1992.
The materials in the collection consist of correspondence, clippings, publications, teaching materials, scrapbooks, photographs, family information and architectural materials. Architectural materials include drawings, photographs, specifications, and reports. The materials are arranged in chronological order except where otherwise noted. All project materials are grouped together.
The collection also contains materials about the Rietveld-Schroeder House and biographical material about Rietveld and her mother, Tr. Schroeder-Schraeder, examples and other materials associated with her typographical (or stationery design) work, and work-related and personal photographs.
The following five books were removed from the collection and placed in the Rare Book Collection:
Haags Gemeentemuseum Piet Mondriaan
Dutch Architecture: 1907-1917 by Theodore M. Brown
Vormen Van De Kleur
Villa's en Buitenhuizen by Jan Henselmans
Theo van Doesburg Propagandist and Practitioner of the Avant-Garde 1909-1923 by Hannah L. Hedrick
---
Subjects:

Architects--Virginia
Architectural drawing--20th century
Architecture
Architecture--Study and teaching
Interior design
International Archive of Women in Architecture (IAWA)

Occupations:

Architects

Genre and Form Terms:

Architectural drawings
---
Personal Papers, 1925-1992
Professional Papers, 1920-1992
Project Records, 1914-1975
The following is a list of architectural projects carried out by Han Schroeder.
Arrangement
The Project Index is a way to organize the various formats of architectural records from the same project. The index is arranged by Job Number and contains information, where available, about the location, date, project type, architect, collaborators, photographers, and formats for each project in the collection.

A Summary of the Project Index is listed below.
Project 1. Vrijgezel (Unknown Location ; No Date ; House Boat)

Project 2. Mej. Julsinga (Barendzstraat 9 , Utrecht, The Netherlands ; No Date ; renovation)

Project 3. Family Van Daalen (Bergeyk, The Netherlands ; No Date ; Playroom)

Project 4. Dr. Ris Ermelo (Unknown Location ; No Date ; Sitting Room)

Project 5. Mrs. F. Maly (Rockville Centre, New York, USA ; 1954 ; Cabinetry)

Project 6. Mevr. Schorer (Unknown Location ; Unknown Date ; Bookshelf)

Project 7. "Rugleuning divanbed Meubeltent. Byenkorf" G. Rietveld (Utrecht, The Netherlands ; No Date ; Furniture)

Project 8. "3 persoons bank", G. Rietveld (Utrecht, The Netherlands; No Date ; Furniture)

Project 9. "Kratleuningstoel" Crate Arm-Chair , G. Rietveld (Utrecht, The Netherlands ; No Date ; Furniture)

Project 10. "Bijzettafeltje" End Table , G. Rietveld (Amsterdam, The Netherlands ; No Date ; Furniture)

Project 11. Bredero Beton, G. Rietveld (Utrecht, The Netherlands ; No Date ; Stand)

Project 12. "Plan tot splitsen van het perceel" Plan to split the plot (Jan van Scorelstraat, Utrecht, The Netherlands ; 1914 ; [Renovation])

Project 13. De Vonk (Noodwykerhout, The Netherlands ; 1937 ; Cabinetry)

** Project 14. Rademacher Schorer (Utrecht, The Netherlands ; No Date)

Project 15. Mr. Moltzer (Amersfoort, The Netherlands ; 1950 ; Kitchen)

Project 16. Tr. Schroeder (Prins Hendriklaan, Schildersbuurt, Utrecht, The Netherlands ; 1950)

Project 17. H. Heydenrijk Inc (New York, USA ; 1952 ; Office/ Showroom)

Project 18. Mevrouw L. Cremer (Kramer, Utrecht, The Netherlands ; 1953 ; House)

Project 19. Edith Vermeer (Unknown Location ; 1953)

Project 20. Heer en Mevrouw W. can Norden (Amsterdam, The Netherlands ; 1953 ; Changing room)

Project 21. Heer Blom (Amsterdam, The Netherlands ; 1954)

Project 22. Family De Mol van Otterloo (Amsterdam, The Netherlands ; 1954 ; [Renovation])

Project 23. "Werkende vrouw" Working Woman (Unknown Location ; 1954 ; House Boat)

Project 24. Family Thiadens (Koningslaan, Utrecht, The Netherlands ; 1954 ; Interior)

Project 25. "Kinderhulp" (Amsterdam, The Netherlands ; 1954-1955)

Project 26. "Kinderhuis De Poort" Childrens gate (Meerweg 49, Bussum, The Netherlands ; 1955-1956 ; Pre-School/ Day Care)

Project 27. Heer W.A. Eykema Overweg (Beethovenweg, Noordwyk, The Netherlands ; 1955-1956 ; House)

Project 28. "School voor Maatschappelyk Werk" School for Social Work (Amsterdam, The Netherlands ; 1955-1957 ; School)

Project 29. H. Salet (Utrecht, The Netherlands ; 1955-1962 ; House)

Project 30. Mevr. Van der Kraan (Rubenslaan 14, Bilthoven, The Netherlands ; 1956 ; Livingroom Renovation)

Project 31. "Landgoed Wielbergen" (Angerlo, The Netherlands ; 1956 ; House)

Project 32. Fam. Beuke (Ellecom, The Netherlands ; 1956 ; House)

Project 33. Clubhuis West (West Utrecht, The Netherlands ; 1956-1960 ; Club House)

Project 34. Mr. M. G. Rood (Lomanstraat 18, Amsterdam, The Netherlands ; 1956-1962 ; House)

Project 35. "Kindertehuis Ellinchem" (Zutphensestraatweg 38, Ellecom, The Netherlands ; 1955-1963 ; Orphanage)

Project 36. Heer Dr. W. Lammers (Julianalaan 229, Bilthoven, The Netherlands ; 1957 ; House)

Project 37. N. V. Ripolin ([Voorstraat 18, Utrecht], The Netherland ; 1957 ; Fair Stand)

Project 38. Jr. B. Schroeder (Veldweg [29], Hattem, The Netherlands ; 1957 ; House)

Project 39. "Stichting Humanitas van Ellecom" Humanitarian Foundation of Ellecom (Kastanjelaan, Ellecom, The Netherlands ; 1975 ; Executive Residence)

Project 40. Dr. Elias (Sportlaan, The Hague, The Netherlands ; 1957 ; House)

Project 41. Fam. Smitskamp (Johannes Verhulststraat 199, Amsterdam, The Netherlands ; 1958 ; Renovation)

Project 42. Mevr. Smit (Bussumerweg, Blaricum, The Netherlands ; 1958 ; House)

Project 43. Dr. Olivier (Keucheniusstraat 15, Amstelveen, The Netherlands ; 1958-1959)

Project 44. Mevr. T. Smit (Weesperzijde 6, Amsterdam, The Netherlands ; 1958-1959 ; House)

Project 45. Fam. Goemans (Slotlaan 94, Zeist, The Netherlands ; 1958-1962 ; Renovation)

Project 46. Fam. Bakker (Akerendamlaan 21, Beverwijk, The Netherlands ; 1958-1963 ; Furniture)

Project 47. Mevrouw I. Fuchs (Johannes Worpstraat 37 III, Station-Zuid WTC, Amsterdam, The Netherlands) ; 1958-63 ; Flat )

"Sociale Academie" (Amsterdam, The Netherlands ; 1959 ; School)

Project 49. "Achterhuis" (Kromme waal, Amsterdam, The Netherlands ; 1959 ; House)

Project 50. "Slaapvertrekken studie kinderhuizen" Sleeping quarters/study for children's homes (Unknown Location ; 1959 ; House)

Project 51. Dr. A. F. Hakman (Gerrit van der Veenstraat 26, Amsterdam, The Netherlands ; 1959 ; House)

Project 52. "Landelyke Stichting Clubhuizen" National Foundation Clubhouses (Utrecht, The Netherlands ; 1959 ; Office)

Project 53. W. Vermeulen (Rustenburgerstraat 74, Amsterdam, The Netherlands ; 1959 ; House)

Project 54. Mevrouw Groen (Loosdrecht, The Netherlands ; 1960 ; Summer House)

Project 55. Heer T. Gaastra (Burgemeester van Tuylllaan [1], Zeist, The Netherlands ; 1959-1960 ; House)

Project 56. "Dorpsclubhuis" Village Club House (Jan Mankesstraat, Eerbeek, The Netherlands ; 1959-1962 ; Clubhouse)

Project 57. "Kesslerhuis" (Baarnseweg 6, Bosch en Duin, The Netherlands ; 1959-1962 ; House)

Project 58. "RecreatieCentrum Kesslerhuis " (Ymuiden, The Netherlands ; 1959-1963 ; Recreation Center)

Project 59. Fam. A. Banting (Willemsparkeweg 90 Apt. 2, Amsterdam, The Netherlands ; 1959 ; House)

Project 60. Heer Lr. A. Drijver (Akerendamlaan 15, Beverwijk, The Netherlands ; 1960 ; House)

Project 61. "Vermeydenstichting" Vermeyden Foundation (Austerlitz, The Netherlands ; 1961; Nursing Home)

Project 62. Mejuffrouw S. van Voorst Vader (Beethovenstraat, Amsterdam, The Netherlands ; 1961 ; Furniture/ Cabnetry)

Project 63. "Clubhuis Zuid" Club House South (Heycopstraat, Utrecht, The Netherlands ; 1961 ; Clubhouse)

Project 64. "6 Bejaardenwoningen en 2 eengezinshuizen" 6 Elderly Homes and Two-Family Houses (Kockengen, The Netherlands ; 1962 : Houses)

Project 65. Heer E. Marx (Stadionweg 26, Amsterdam, The Netherlands ; 1962 ; Interior Office)

Project 66. Mejuffrouw E. Van Hillen (Amstel 278, Amsterdam, The Netherlands ; 1962 ; Flat)

Project 67. Heer P. Fetter (Boulevard 28, Katwijk, The Netherlands ; 1962 ; House)

Project 68. "Hollandse Beton Maatschappy" Dutch Concrete Society (Groot Hertoginnelaan 258, Den Haag, The Netherlands ; 1963 ; Typography)

Project 69. Mr. & Mrs. Galanter ([2 Abby Ln], Syosset, New York, USA ; 1967 ; Cabinetry)

Project 70. Adelphi University (Garden City, New York, USA ; 1965 ; Fine Arts Building)

Project 71. "Oldebroek voor de stichting" (Utrecht, The Netherlands ; 1961-62 ; Conference Center)

Project 72. New York Institute of Technology (Old Westbury, New York, USA ; 1971 ; Painting Studios)

Project 73. Preliminary design for apartment in New York (New York, USA ; 1975 ; Apartment)

Project 74. Vacation house