A Collection in
Special Collections
Collection Number Ms1991-055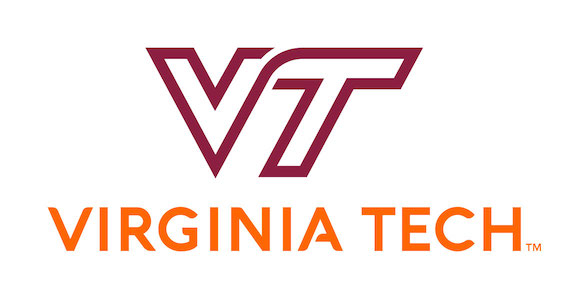 Special Collections, Virginia Tech
Special Collections, University Libraries (0434)
560 Drillfield Drive
Newman Library, Virginia Tech
Blacksburg, Virginia 24061
USA
Phone: (540) 231-6308
Fax: (540) 231-3694
Email:
specref@vt.edu
URL:
http://spec.lib.vt.edu/
© 2013 By Virginia Tech. All rights reserved.
Processed by: Betsy Reed, Graduate Assistant, and Kira A. Dietz, Archivist, Special Collections
Repository
Special Collections, Virginia Tech, Blacksburg, Va.
Collection Number
Ms1991-055
Title
Jack Welford Moss Papers, 1925-1968
Physical Characteristics
2.0 cu. ft. 2 boxes
Creator
Moss, Jack Welford
Language
English
Abstract
This collection contains materials related to and collected by Jack Welford Moss, a Virginia Polytechnic Institute alum.
---
Access Restrictions
Collection is open for research.
Use Restrictions
Permission to publish material from the Jack Welford Moss Papers must be obtained from Special Collections, Virginia Tech.
Preferred Citation
Researchers wishing to cite this collection should include the following information: Jack Welford Moss Papers, Ms1991-055, Special Collections, Virginia Tech, Blacksburg, Va.
Acquisition Information
This collection was acquired by Special Collections in 1991.
Processing Information
The processing, arrangement, and description of the Jack Welford Moss Papers was completed in November 2013.
Jack Welford Moss was a student at Virginia Polytechnic Institute in the mid to late 1920s. He was a civil engineering major and by his senior year was a Captain in Company A. He also played varsity football and was an active member in the Virginia Tech Minstrels club.
The collections contains materials connected to Jack Welford Moss. The collection consists of photographs (some of which are identified), graduation programs, a Varsity Football certificate, copies of the V.P.I Skipper, editions of The Bugle, and textbooks from the civil engineering program. Materials date from 1925 to 1968, covering both his time as a student and an alum.
The collection remains in its original order, apart from materials removed for cataloging (see Separated Materials note).
The following publications were removed from the collection and cataloged for the Rare Book Collection:
Editions of the Bugle included in the donation were added to the collection of yearbooks kept in the University Archives.
---
Persons:

Moss, Jack Welford

Subjects:

University Archives
University History
Virginia Agricultural and Mechanical College and Polytechnic Institute
Virginia Polytechnic Institute
---
Box-folder 1-1
Editions of the V.P.I. Skipper
Box-folder 1-2
Jack Moss' Varsity Football Certificate, November 27, 1925
Box-folder 1-3
V.P.I. Graduation Program, 1926
Box-folder 1-4
V.P.I. Graduation Program, 1927
Box-folder 1-5
Albert E. Blomquist Documents
Box-folder 1-6
Photographs
Box-folder 1-7 to 1-9
Football Photographs 1-3
Box-folder 1-10 to 1-12
Football Team Photograph 1-3