A Collection in
Special Collections
Collection Number Ms1982-021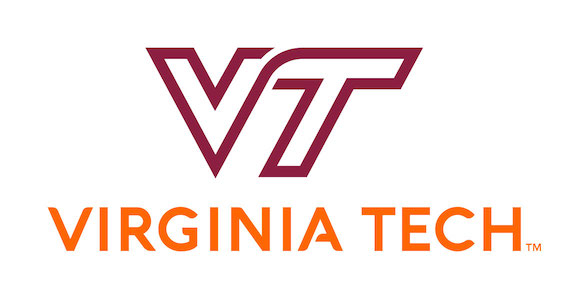 Special Collections, Virginia Tech
Special Collections, University Libraries (0434)
560 Drillfield Drive
Newman Library, Virginia Tech
Blacksburg, Virginia 24061
USA
Phone: (540) 231-6308
Fax: (540) 231-3694
Email:
specref@vt.edu
URL:
http://spec.lib.vt.edu/
© 2013 By Virginia Tech. All rights reserved.
Processed by: Special Collections Staff
Repository
Special Collections, Virginia Tech, Blacksburg, Va.
Collection Number
Ms1982-021
Title
Newlee Family Papers, 1916, 1980, n.d.
Physical Characteristics
0.1 cu. ft. 1 folder; 1 oversize folder
Creator
Newlee family
Language
English
---
Access Restrictions
Collection is open for research.
Use Restrictions
Permission to publish material from Newlee Family Papers must be obtained from Special Collections, Virginia Tech.
Preferred Citation
Researchers wishing to cite this collection should include the following information: Newlee Family Papers, Ms1982-021, Special Collections, Virginia Polytechnic Institute and State University, Blacksburg, Va.
Acquisition Information
The Newlee Family Papers collection was acquired by Special Collections prior to 1982.
Processing Information
The processing, arrangement, and description of the Newlee Family Papers was completed in 1982. Additional information was completed in April 2011.
The Newlee family was from Blacksburg, Virginia. Colonel Robert G. Newlee mustered in as a captain of the 4th Virginia Regiment in April 1862. He was later a sergeant in the 1st Virginia Regiment in the Mexican War, and raised a company in Blacksburg during the Civil War known as the "Montgomery Mountain Boys."
The collection includes a paper of the history written in 1980 of Smithfield Plantation, the Preston family, and Virginia Newlee (Robert's daughter) written by George Shackleford. In addition there is an obituary of Colonel Newlee, and a newspaper clipping from 1916 with the muster roll of the Company of Virginia Volunteers in the Mexican War. Also includes a muster roll of Company L, Fourth Virginia Regiment, of which Newlee was captain.
The collection arranged by material type.
Subjects:

Blacksburg (Va.)
Civil War
Local/Regional History and Appalachian South
Montgomery County (Va.)
United States--History--Civil War, 1861-1865
---
Folder 1Oversize Folder 1
Papers, 1916, 1980,n.d.