A Collection in
Special Collections
Collection Number Ms2013-025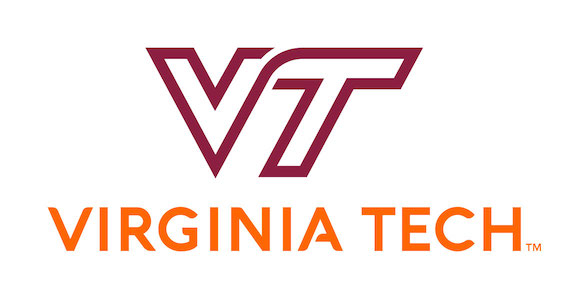 Special Collections, Virginia Tech
Special Collections, University Libraries (0434)
560 Drillfield Drive
Newman Library, Virginia Tech
Blacksburg, Virginia 24061
USA
Phone: (540) 231-6308
Fax: (540) 231-3694
Email:
specref@vt.edu
URL:
http://spec.lib.vt.edu/
©2017 By Virginia Tech. All rights reserved.
Processed by: Samantha Winn, Archivist, Special Collections
Repository
Special Collections, Virginia Tech, Blacksburg, Va.
Collection Number
Ms2013-025
Title
Wendy Scott Bertrand Architectural Collection, 1954-2012
Physical Characteristics
15 Cubic Feet 9 manuscript boxes, 1 half-document box, 5 telescoping boxes, 4 flat boxes, 6 oversized folders, 15 exhibit panels
Creator
Bertrand, Wendy Scott
Language
English
Abstract
Wendy Scott Bertrand is a registered architect, rug weaver, self-described feminist, and author living in Northern California since 1967. This collection documents her personal and professional activism and activities between 1954-2012, including her architectural studies, organizational activities, family life, travel, professional writing, textile projects, and career with the U.S. Navy and U.S. Forest Service.
---
Access Restrictions
The collection is open for research, with the exception of divorce documents (restricted until the death of all parties) and personnel records (restricted until August 1, 2065) in Box 10.
Use Restrictions
Permission to publish material from the Wendy Bertrand Architectural Collection must be obtained from Special Collections, Virginia Tech.
Preferred Citation
Researchers wishing to cite this collection should include the following information: Wendy Scott Bertrand Architectural Collection, Ms2013-025, Special Collections, Virginia Tech, Blacksburg, Va.
Processing Information
The processing, arrangement, and description of the Wendy Scott Bertrand Architectural Collection was completed in August 2017.
Acquisition Information
The Wendy Scott Bertrand Architectural Collection was donated to Special Collections in 2013.
Wendy Scott Bertrand (née Eakin) is a registered architect, fiber artist and author brought up in San Diego, California. She studied at the École des Beaux Arts in France from 1964–65 and graduated from the University of California, Berkeley (Bach. Architecture 1971 , M.A. Architecture 1972). She designed private residential structures and supervised large-scale architectural projects for government contracts. Bertrand managed an Architectural Branch and an Engineering Division for the U.S. Navy (1973-1991) and held the position of engineering supervisor in the Western Region (5) Office of the U.S. Forest Service (1991-1994). Bertrand served in a variety of leadership roles throughout her career, including chair of the Quality of Worklife Committee for the U.S. Navy Public Works Center, examiner for her local Board of Architectural Examiners, and rating panelist for the City and County of San Francisco. She was an active participant in the Society of American Military Engineers and helped found the Organization of Women Architects and Design Professionals. In 2008, Bertrand published Rug Retrospective: Nine Weaving Seasons 1999-2008 (updated in 2010), documenting her textile projects. In 2012, Bertrand published Enamored with place: as woman + as architect, a memoir of her experiences as a single mother working in a traditionally male profession. Her epilogue, If I Knew Then What I Know Now (available online at http://wendybertrand.com/enamored-with-place/wp-content/uploads/2015/02/02_2015_epilogue.pdf ), reflects on the influences of gender in architectural practice and what the future might hold for women in architecture.
This collection documents the professional and personal activities of Wendy Bertrand between 1954-2012. Comprised primarily of textual materials and architectural drawings with supporting photographs and ephemera, the collection documents Bertrand's study of art and architecture; her career as an architect, engineering advisor, and supervisor for the US Navy and US Forest service; her private practice and engagement in national organizations; her family life, personal networks, and community engagement; and her artistic endeavors in textiles, photography, and furniture design. Coverage includes correspondence, travel journals, education files, project records and business files, personal reflections on her career, manuscript drafts, research notes, photographs, exhibition boards, construction documents, architectural drawings, and ephemera.
External Sources:
http://wendybertrand.com/
Eyeonplace Press

Arrangement of these materials reflects the Standard Series for Architecture and Landscape Design Records (Shepherd and Lowell). The intellectual structure reflects the following series and subseries:
I. Personal Papers
A. Writings
B. Correspondence
C. School Work
D. Travel
E. Photographs
F. Activism
G. Hobbies and Family Records
II. Professional papers
A. Correspondence
B. Photographs
C. Writings
D. Reference Files
E. Presentations
F. Exhibits
G. Associations and Committee
H. Awards
I. Career Records
J. Continuing Education
III. Office Records
A. Naval Facilities Engineering Command, Western Division
B. Navy Public Works Center
C. U.S. Forest Service Pacific Southwest Region 5
IV. Project Records
A. Naval Facilities Engineering Command, Western Division
B. Navy Public Works Center
C. Independent Projects
Subjects:

History of Women in Architecture
International Archive of Women in Architecture (IAWA)
Women -- History
Women architects -- California
---
Box-Folder 5 folder: 4

Professional correspondence, 1973-1995

Box-Folder 5 folder: 5

Photographs of Wendy and colleagues, 1970s-1980s

Writings

Box-Folder 5 folder: 6

"Quality Progress: Designing Quality into Work Life" (25:6, June 1992)

Box-Folder 5 folder: 7

1995 Strategic Planning Gasquet

Box-Folder 5 folder: 8

Letter to the editor about women in architecture (1972-1975);

Box-Folder 5 folder: 9

Organization of Women Architects Article, Feb-March 1996

Reference Files

Box-Folder 5 folder: 10

Subject File: Women in Architecture (1972-2009)

Box-Folder 5 folder: 11

Subject File: Women in Architecture (1973-1986)

Box-Folder 5 folder: 12

Subject File: Women in Architecture (1956-2010)

Box-Folder 5 folder: 13

Subject File: Women in Architecture (1974, 1990)

Presentations

Box-Folder 5 folder: 14

VHS: Interview with Wendy Betrand (sic) (20:00 dub)

Box-Folder 5 folder: 15

VHS: Wendy Betrand, Follow-up People Speaking Training Sept. 91

Box-Folder 5 folder: 16

Design Forum '81: Women Up Front ("Interview the Government")

Box-Folder 5 folder: 17

Retirement Speech for Bill Bechtell, June 1, 1997

Exhibits

Box-Folder 5 folder: 18

Biographical Excerpt from "architects. Doing Other Things" (a. DOT)

Associations and Committeees

Box-Folder 5 folder: 19

Organization of Women Architects & Design Professionals, 1973-2003

Box-Folder 5 folder: 20

Architecture Organizations Dedicated to Women, 1975-2009

Box-Folder 5 folder: 21

Society of American Military Engineers, 57th Annual National Meeting

Box-Folder 5 folder: 22

Society of American Military Engineers, 57th Annual National Meeting, Photographs

Box-Folder 5 folder: 23

Society of American Military Engineers, 57th Annual National Meeting, "Priorities Ahead" Manual and Notes

Box-Folder 5 folder: 24

Society of American Military Engineers, 57th Annual National Meeting, "Priorities Ahead" Program, 1977

Awards

Box-Folder 5 folder: 25

Oakland YWCA, Julia Morgan Award, 6th Annual Salute to Women, 14 September 1989

Box 19

Oakland YWCA, Julia Morgan Award plaque

Box 19

Award: Federal Women's Program Committee (18 November 1976)

Career Records

Box-Folder 5 folder: 26

Photo album, San Francisco Wine and Food Show (WSB International)

Box-Folder 5 folder: 27

Architecture Licenses, 1989-2007

Box-Folder 5 folder: 28-29

BART-Traveler Behavior Studies, 1972-1973

Box-Folder 6 folder: 1

Job Search

Box-Folder 6 folder: 2-3

Resumes, 1978-1991

Box-Folder 6 folder: 4-6

Resumes, 1978, 1985-1991

Box-Folder 6 folder: 7

Wage History, 1983-1994

Box-Folder 6 folder: 8-10

EEO Complaint

Box-Folder 6 folder: 11

Salary Receipts and Paystubs
Western Division, Naval Facilities Engineering Command

Box-Folder 6 folder: 15

Newsletters

Box-Folder 6 folder: 16

WSB Business Card

Box-Folder 6 folder: 17

Correspondence and Clippings

Box-Folder 6 folder: 18-19

Reports

Box-Folder 6 folder: 20

Invitation to ribbon cutting ceremony for the Recruit In-Processing Building

Navy Public Works Center, Oakland CA

Box-Folder 7 folder: 1-2

Files, 1985-1991

Box-Folder 7 folder: 3-4

Files, 1989-1991

Box-Folder 7 folder: 5-7

Engineer-in-Charge (EIC) Guide, Training and Procedural Guidelines)

Box-Folder 7 folder: 8-10

Photographs

Box-Folder 7 folder: 11-12

Code 480, Engineering Record FY 1985-1988

Box-Folder 7 folder: 13

Code 480 Engineering Record, FY 1989-1990

Box-Folder 7 folder: 14

Architectural Branch Annual Reports, 1987-1988

Box-Folder 7 folder: 15

Telephone chart/address book

Box-Folder 7 folder: 16

Record book (job and personnel)

Box-Folder 7 folder: 17

Annotated article "Managing Your Boss"

Box-Folder 7 folder: 18-19

WSB Ratings and performance memos

Box-Folder 10 folder: 1-2

Quality of Work Life - "Action - CCSS SIMA report" [Restricted]

Box-Folder 10 folder: 3

Quality of Work Life Assessment accord [Restricted]

Box-Folder 7 folder: 20-21

Quality of Work Life Committee, 1988-1990

Box-Folder 7 folder: 22

Quality of Work Life Case Study for Quality Progress magazine, 1990

Box-Folder 7 folder: 23

Executive Management Development Program

Box-Folder 8 folder: 1-3

Executive Management Development Program

Box-Folder 8 folder: 4

Reorganization, 7-1989 to 10-1989

Box-Folder 8 folder: 5

Farewell Party

Box-Folder 8 folder: 6

Code 480 Memories 1 May 1991

U.S. Forest Service, Pacific Southwest Region 5

Box-Folder 8 folder: 7

1991

Box-Folder 8 folder: 8-9

1992

Box-Folder 8 folder: 10-11

1993

Box-Folder 8 folder: 12

1994

Box-Folder 8 folder: 13

Articles Re: Management, 1991-1993

Box-Folder 8 folder: 14

Bertrand's Workplace Complaints, including a declaration for a class action complaint 1992-1996

Box-Folder 8 folder: 15

Bertrand Initiative: Forest Roads Program Funding Cards, 1992

Box-Folder 8 folder: 16

Bertrand Initiative: Professional Friends Brown Bag, 1991-1994

Box-Folder 8 folder: 17

Directories, 1990-1993

Box-Folder 9 folder: 1

Daily Diaries (Calendar), 1992-1993

Box-Folder 9 folder: 2

Plaque and Certificate, 1993-1994

Box-Folder 9 folder: 3-5

Memos and Reports re: Work place environment and sexual harassment, 1990-1992

Box-Folder 9 folder: 6

US Forest Service Application Packet
NAVFAC (WESTDIV)

Recruit In-Processing Facility, San Diego CA

Box-Folder 9 folder: 7

Recruit In-Processing Facility, 1975

Box 14

Sepia prints of Recruit In-Processing Facility, 1975

Box 18

Construction drawings, Recruit In-Processing Facility, 1975

Naval Air Station, Fallon NV

Box-Folder 9 folder: 8

Family Housing, Naval Air Station (M-304), Fallon, NV, 1979

Box 18

Construction drawings, Family Housing, Naval Air Station (M-304), Fallon, NV, 1979

Marine Corps Recruit Depot, San Diego CA

Box 11

Photograph studies, Marine Core Recruit Depot, San Diego, CA

Box 11

Drawings, Unaccompanied Enlisted Personnel Housing P 055, MCRD, San Diego, CA

Box 11

Boarded presentation drawings, Unaccompanied Enlisted Personnel Housing P-210, MCRD, San Diego, CA

Marine Corps Air Station, Yuma AZ

Box-Folder 9 folder: 10

Marine Corps Air Station Yuma, Earth Sunken Quad-Plex, 1982

Navy Public Works Center

Box-Folder 9 folder: 11

Dining Facility Renovation, 1989, Alamaeda CA

Box-Folder 9 folder: 12

Marina Green, Naval Station Treasure Island, San Francisco, CA, late 1980s

Box-Folder 9 folder: 13

Naval Supply Center, 1990s

Box-Folder 9 folder: 14

Cafeteria Building 311, California (n.d.)

Box-Folder 9 folder: 15

Unidentified project slides, 1986

Independent Projects

Box-Folder 9 folder: 16

Central Shop and Warehouse District, 1983 Proposal with Architect Mui Ho (San Francisco Community College District and The City & County of San Francisco)

Box-Folder 9 folder: 17Box 13Folder 6

Hospelhorn/Bertrand Residence (695 Gasquet Flat Rd)

Box-Folder 9 folder: 18Box 15Folder 5

Bertrand residence (478 27th street Block 6580 #23 R-2)

Box-Folder 9 folder: 19

Haritchabalet Residence, Kitchen Remodel, 2002-2003

Box-Folder 17

Zucker residence, 2138 North Navajo Lot 102, Flagstaff, AZ, 1998

Folder 3

Hospelhorn residence, 411 27th Street, SF 94131

Box-Folder 9 folder: 20Folder 4

Lesiak residence (222 Granada Ave, El Granada, CA)