A Collection in
Special Collections
Collection Number Ms2013-021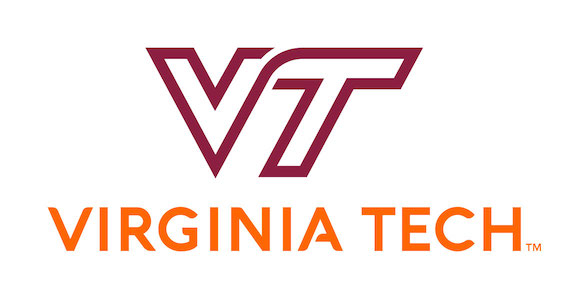 Special Collections, Virginia Tech
Special Collections, University Libraries (0434)
560 Drillfield Drive
Newman Library, Virginia Tech
Blacksburg, Virginia 24061
USA
Phone: (540) 231-6308
Fax: (540) 231-3694
Email:
specref@vt.edu
URL:
http://spec.lib.vt.edu/
© 2013 By Virginia Tech. All rights reserved.
Processed by: Adrienne Glenney, Student Assistant, and Kira A. Dietz, Archivist, Special Collections
Repository
Special Collections, Virginia Tech, Blacksburg, Va.
Collection Number
Ms2013-021
Title
Henry Iddings Family Collection, 1810-1900
Physical Characteristics
0.5 cu. ft. 1 box, 1 oversize folder
Creator
Henry Iddings Family
Language
English
Abstract
This collection includes 19th century personal papers (correspondence, legal document, land-related materials, and tax receipts) from the Henry Iddings Family of Floyd County, Virginia.
---
Access Restrictions
Collection is open for research.
Use Restrictions
Permission to publish material from the Henry Iddings Family Collection must be obtained from Special Collections, Virginia Tech.
Preferred Citation
Researchers wishing to cite this collection should include the following information: Henry Iddings Family Collection, Ms2013-021, Special Collections, Virginia Tech, Blacksburg, Va.
Acquisition Information
The Henry Iddings Family Collection was acquired by Special Collections in February 2013.
Processing Information
The processing, arrangement, and description of the Henry Iddings Collection was completed in March 2013.
The Iddings family immigrated to America from Radnorshire, Wales ,and first settled in Chester County, Pennsylvania. James Iddings is the first Iddings found in a record for the area now known as Floyd County. Henry Iddings was likely James Iddings nephew.
Henry Iddings was born in Pennsylvania in 1762. In 1789, he married Abigail Richardson. They had eleven children between 1790 and 1817. Iddings died in Virginia in 1854. More information about Iddings and his descendants is available in the collection.
This collection consists of personal papers from the Henry Iddings family of Floyd County, Virginia. Papers include tax tickets and receipts, land grants, deed, estate settlement papers, correspondence, promissory notes, and other ephemera. Materials date from approximately 1810-1900. Prior to 1830, the current Floyd County was part of Montgomery County. Some early documents may refer to Montgomery County. Also included is a family produced genealogy of the descendants of Henry Iddings and his wife, Abigail Richardson.
This collection is arranged alphabetically by material type.
Persons:

Iddings, Henry, 1762-1854

Family Names:

Henry Iddings Family

Subjects:

Civil War
Floyd County (Va.)
Local/Regional History and Appalachian South
Montgomery County (Va.)
United States--History--Civil War, 1861-1865
---
Henry Iddings Family
Iddings, Henry, 1762-1854
Box-folder 1-1
Correspondence, 1837-1900
Box-folder 1-2
Contracts and Legal Documents-Copies, 1810-1899
Box-folder 1-3
Contracts and Legal Documents-Copies, undated
Box-folder 1-4
Civil War Oaths, 1865
Box-folder 1-5
Descendants of Henry Iddings and Abby Richardson (Genealogy), 1996
Oversize Folder: 1
Land Grants, 1819-1820, 1841, 1843
Box-folder 1-6
Land and Survey Documents, 1836-1900
Box-folder 1-7
Photographs-Copies
Box-folder 1-8
Receipts and Promissory Notes, 1814-1893
Box-folder 1-9
Receipts and Promissory Notes, undated
Box-folder 1-10
Tax Receipts, 1834-1899