A Collection in
Special Collections
Collection Number Ms1979-003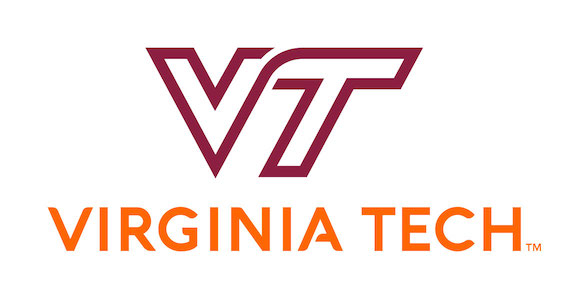 Special Collections, Virginia Tech
Special Collections, University Libraries (0434)
560 Drillfield Drive
Newman Library, Virginia Tech
Blacksburg, Virginia 24061
USA
Phone: (540) 231-6308
Fax: (540) 231-3694
Email:
specref@vt.edu
URL:
http://spec.lib.vt.edu/
© 2013 By Virginia Tech. All rights reserved.
Processed by: John M. Jackson, Special Collections
Repository
Special Collections, Virginia Tech, Blacksburg, Va.
Collection Number
Ms1979-003
Title
Joshua Gilman Hawkes Papers, 1852-1870
Physical Characteristics
0.2 cu. ft. 1 box
Creator
Hawkes, Joshua Gilman
Language
English
Abstract
Letters of Joshua Gilman Hawkes, a sergeant in Company D, 52nd Massachusetts Infantry during the Civil War. Also includes letters to Hawkes' family from friends and relatives following Hawkes' death.
---
Access Restrictions
Collection is open for research.
Use Restrictions
Permission to publish material from the Joshua Gilman Hawkes Papers must be obtained from Special Collections, Virginia Tech.
Preferred Citation
Researchers wishing to cite this collection should include the following information: Joshua Gilman Hawkes Papers, Ms1979-003, Special Collections, Virginia Tech, Blacksburg, Va.
Acquisition Information
The Joshua Gilman Hawkes Papers were donated to Special Collections in 1979.
Processing Information
The processing, arrangement, and description of the Joshua Gilman Hawkes Papers commenced and was completed in January, 2013.
Joshua Gilman Hawkes, son of Joshua and Abigail Bancroft Hawkes, was born in Lynnfield, Massachusetts, on August 18, 1831. After serving as an apprentice manufacturer of sash doors and blinds, Hawkes attended school in Vermont. He graduated from Amherst Colege in 1859, and became principal of Conway Academy (Conway, Massachusetts). Hawkes left Conway in late 1861, returning to Lynnfield, where he resumed his studies and also took private lessons in military tactics. He enlisted in Company D, 52nd Massachusetts Infantry for a nine-month term of service on September 8, 1862. Eventually attaining the rank of sergeant, Hawkes participated in the occupation of Baton Rouge and the siege of Port Hudson. On the night of July 23, 1863, his regiment's term of service having expired, Hawkes was among those who boarded the steamer Henry Chouteau, bound for Cairo, Illinois, from which the 52nd would depart for Massachusetts. Hawkes, ill with dysentery, was expected after his recovery to accept an officer's commission in United States Colored Troops regiment. During the first night on the river, however, Hawkes disappeared and was assumed to have drowned.
This collection contains letters of Joshua Gilman Hawkes, a sergeant in Company D, 52nd Massachusetts Infantry during the Civil War. The letters commence with Hawkes writing from Camp Miller (Greenfield, Massachusetts). In a letter to his sister, Hawkes describes camp life, discusses personal acquaintances, and briefly mentions the Emancipation Proclamation. In successive letters, Hawkes reports movements of and conditions aboard the steamer Illinois and describes conditions in the Mississippi Delta and at New Orleans. In addition to relaying descriptions of skirmishes, troop movements, and incidents of camp life, Hawkes describes in detail his 1863 New Year's dinner and frequently describes in detail food and drink served in camp and found through foraging. He also relates the story of a runaway slave and provides several lengthy descriptions of and anecdotes about contrabands and African-American soldiers. Hawkes expresses opinions on the conduct of the war and is critical in his assessment of the high command and the Lincoln administration, as well as the newspapers of the day. Elsewhere, he writes of lice and fleas, the lack of hygiene among New York regiments, and the southern terrain and climate.
Also within the collection are a few antebellum items, including "A Description of a Virginia Christmas," a poem written by Mary Hawkes in 1852; an anonymous Valentine poem; character references written on Hawkes' behalf; and receipts for life insurance premiums. The collection also contains correspondence received by relatives following Hawkes' death. Included is a letter from J. W. Larkin intended for Hawkes and offering him a lieutenant's commission in a United States Colored Troops regiment. Among the remaining letters are several from friends and former schoolmates, containing memorial tributes to Hawkes. An 1870 letter from Hawkes' Amherst classmate Henry W. Smith is accompanied by a biographical sketch of Hawkes.
Many of the letters are marked "copy," and these copies appear to have been made by a family member, probably sister Mary Hawkes, and probably shortly following Hawkes' death. Some of the original letters of condolence in the collection are accompanied by copies in this same hand. A few of the letters are accompanied by typed transcripts.
The collection is arranged in a rough chronological order, with Hawkes' antebellum papers preceding his Civil War letters. Posthumous correspondence and tributes from friends and schoolmates complete the collection.
Subjects:

Civil War
United States--History--Civil War, 1861-1865
---
Box-folder 1-1
Antebellum papers, 1852-1861
Box-folder 1-2
Hawkes letters, Oct-Dec 1862
Oct 7 1862

[copy]

Nov 29 1862

[original, accompanied by typed transcript]

Dec 13 1862

[copy]

Dec 15 [1862]

[original, accompanied by typed transcript]

Dec 20 1862

[copy]
Box-folder 1-3
Hawkes letters, Jan-Feb 1863
Jan 7 1863

[copy]

Jan 19 [1863]

[original, accompanied by typed transcript]

Jan 31 1863

[copy]

Feb 3 1863

[original, accompanied by typed transcript]

Feb 12 1863

[copy]
Box-folder 1-4
Hawkes letters, Mar 1863
Mar 5 1863

[copy]

Mar 8 1863

[copy]

Mar 14 1862

[original, accompanied by transcript]

Mar 20 1863

[copy]
Box-folder 1-5
Hawkes letters, Apr 1863
Apr 6 1863

[original, accompanied by typed transcript]

Apr 25 1863

[copy]
Box-folder 1-6
Hawkes letters, May-Jul 1863
May 7 1863

[copy]

May 10 1863

[copy]

May 16 1863

[copy]

May 18 1863

[original, accompanied by typed transcript]

May 27 1863

[copy]

Jun 10 1863

[copy]

Jul 8 1863

[copy]
Box-folder 1-7
Posthumous letters and tributes, 1863-1864
Box-folder 1-8
Posthumous letters and tributes, 1870