A Collection in
Special Collections
Collection Number Ms1988-021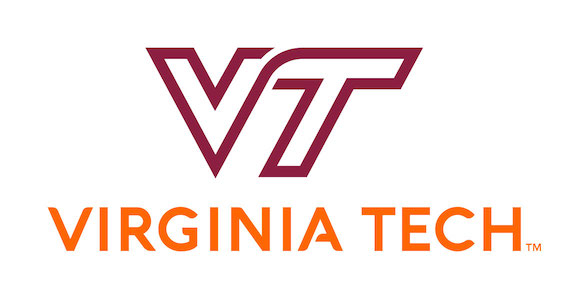 Special Collections, Virginia Tech
© 2012 By Virginia Tech. All rights reserved.
Processed by: Special Collections Staff
Repository
Special Collections, Virginia Tech, Blacksburg, Va.
Collection Number
Ms1988-021
Title
Henry J. Kelley Papers, 1948-1988
Physical Characteristics
14.8 cu. ft. 40 boxes
Creator
Kelley, Henry J.
Language
English
Abstract
The Henry J. Kelley Papers include correspondence, notes, drafts and offprints of publications, teaching materials, and research reports from 1948-1988.
---
Access Restrictions
Collection is open for research.
Use Restrictions
Permission to publish material from Henry J. Kelley Papers must be obtained from Special Collections, Virginia Tech.
Preferred Citation
Researchers wishing to cite this collection should include the following information: Henry J. Kelley Papers, Ms1988-021, Special Collections, Virginia Tech, Blacksburg, Va.
Acquisition Information
The Henry J. Kelley Papers were donated to Special Collections in 1988.
Processing Information
The collection was acquired in 1988 and minimal initial description was completed around that time. In 2012, materials were re-foldered and a folder-level inventory was created.
Henry J. Kelley was born in 1926. He was an aerospace engineer and authority on flight optimization. In 1958, he completed a Sc.D. from New York University. From 1948-1963, he worked for Grumman Aircraft as a researcher and as assistant chief of the Research Department. In 1963, he founded Analytical Mechanics Associates, which worked with NASA on parameterized steering approaches for Apollo mission planning. From 1978 until the time of his death in 1988, he served as a professor of Aerospace and Ocean Engineering at Virginia Tech (held Christopher C. Kraft, Jr. Chair).
The Henry J. Kelley Papers include correspondence, notes, drafts and offprints of publications and research reports. Henry Kelley's original folder titles were used when the collection was re-housed and inventoried in 2012. The majority of the collection consists topic based subject/research files, files on individuals (correspondence, resumes, and papers), teaching/course materials, and conference/professional organizational files. There are drafts and final copies of papers by Kelley and others on a range of aerospace and other engineering topics.
The collection also includes slides and transparencies, most of which depict equations, charts, graphs, and occasional text. For the most part, these visual materials are unidentified.
With the exception of slides and transparencies, the collection was left in the order in which it was brought to Special Collections. It is unclear if this was Henry Kelley's original order. Kelley's original folder labels were maintained when the collection was rehoused in 2012. In the "Contents List" below, files are organized alphabetically to facilitate searching.
Although the slides are unidentified, most were grouped with rubber bands. Those groups were retained within the box of slides. Identified transparencies were left in their original groupings and are in Box 37. Unidentified transparencies are in Boxes 38-39.
Persons:

Kelley, Henry J.

Subjects:

Archives of American Aerospace Exploration (AAAE)
Faculty
Science and Technology
University Archives
University History
Virginia Polytechnic Institute
Virginia Polytechnic Institute and State University

Occupations:

Aerospace engineers
---
Box-folder 22-6

A. Das

Box-folder 5-5 to 5-6

Active Constraint Logic (2 folders)

Box-folder 35-17

Aerospace Proposal

Box-folder 26-3 to 26-4

AFATL/FXG (2 folders)

Box-folder 36-1 to 36-2

AFRPL/ARP (2 folders)

Box-folder 23-7

AFSI

Box-folder 4-9

American Institute of Aeronautics and Astronautics (AIAA)/American Astronautical Society (AAS) Astrodynamics Conference

Box-folder 23-8

AIAA Atmospheric Flight

Box-folder 28-8

AIAA Atmospheric Flight Mechanics Conference

Box-folder 3-12

AIAA Fellow Nominations

Box-folder 20-9

AIAA M-S Award

Box-folder 28-1 to 28-5

AIAA Publications Committee (5 folders)

Box-folder 20-10

AIAA Section

Box-folder 28-9

Air Combat Analysis

Box-folder 17-3

Aircraft Cruise-Dash Optimization

Box-folder 4-12

Air Force Office of Scientific Research

Box-folder 3-7

American Astronautical Society (AAS) Denver Paper

Box-folder 23-3 to 23-5

Analytical Mechanics Associates (3 folders)

Box-folder 32-1

Aerospace and Ocean Engineering (AOE) (Virginia Tech)

Box-folder 7-2

AOE 3210 Vibrations

Box-folder 10-1

AOE 3220

Box-folder 7-1

AOE 3220 Records

Box-folder 31-8

AOE 4800

Box-folder 31-9 to 31-10

AOE 5240 (2 folders)

Box-folder 31-11

AOE 6220

Box-folder 31-7

AOE 6241 CC

Box-folder 31-1 to 31-2

AOE 6241 (Virginia Tech) (2 folders)

Box-folder 31-3 to 31-6

AOE 6241 (4 folders)

Box-folder 34-8 to 34-11

AOE 6242 (4 folders)

Box-folder 34-3 to 34-4

AOE Faculty (2 folders)

Box-folder 34-5 to 34-7

AOE Teaching (3 folders)

Box-folder 32-7

Applicants

Box-folder 32-11

Archives

Box-folder 19-11

ARO

Box-folder 3-8

Astrodynamics and Orbit Determination

Box-folder 36-8 to 36-13

Balady (6 folders)

Box-folder 17-6 to 17-7

BMO (2 folders)

Box-folder 22-7

Boost-Glide

Box-folder 35-6 to 35-8

Bounded Control Comparison (3 folders)

Box-folder 8-8

Boyd

Box-folder 8-6

Brodsky

Box-folder 8-9

Buning

Box-folder 3-10

Burroughs

Box-folder 27-1

Burroughs Trajectory Optimization

Box-folder 11-2

Calise

Box-folder 34-1 to 34-2

Cat Data (2 folders)

Box-folder 22-5

Chattering Cruise

Box-folder 33-7 to 33-8

Ching-Fang Lin (2 folders)

Box-folder 8-10

Chin-Lin, Yuan

Box-folder 28-6

Chuang and Speyer

Box-folder 10-2

Classroom Readings

Box-folder 4-10

Collision Avoidance Maneuvers for Ships

Box-folder 8-12

Conjugate Methods

Box-folder 32-10

CONMIN Proposal

Box-folder 35-1

Constrained Filter

Box-folder 23-6

Contacts

Box-folder 20-11 to 20-13

Coppola/Fallin (3 folders)

Box-folder 21-1 to 21-6

Cruise (6 folders)

Box-folder 22-4

Cruise-Dash Optimization

Box-folder 32-8

D. Bell

Box-folder 8-7

D. Bristol

Box-folder 1-5

D.W. Rew

Box-folder 19-1

Danesi

Box-folder 8-16

DARPA-AUV

Box-folder 9-1 to 9-2

Das OCAM Paper (2 folders)

Box-folder 32-2 to 32-5

Defense Technical Information Center (4 folders)

Box-folder 21-8

Defense Technical Information Center (DTIC) Technical Report

Box-folder 11-8

Dubrovnik

Box-folder 28-11

Dynamical System Parameters

Box-folder 32-12 to 32-13

Edelbaum (2 folders)

Box-folder 17-4 to 17-5

Eglin (2 folders)

Box-folder 3-5

"Energy Climb"

Box-folder 19-2 to 19-5

Energy-Climb Transitions (4 folders)

Box-folder 21-10 to 21-11

Energy State Revisited (2 folders)

Box-folder 11-7

Erzberger

Box-folder 33-12

Excellence

Box-folder 18-1 to 18-2

F. Kaiser Report (2 folders)

Box-folder 35-14

Flight Test Data

Box-folder 6-4

Fossard

Box-folder 7-4 to 7-5

Games (2 folders)

Box-folder 22-3

The Goddard Problem

Box-folder 19-7 to 19-9

Gracey (3 folders)

Box-folder 6-5

Grad Co-op

Box-folder 27-3

Gradient Chapter

Box-folder 27-2

Gradient-Envelope

Box-folder 26-5

GRD Report RE- 159

Box-folder 19-6

Grocery Slides-Summer '81

Box-folder 26-6

Grumman Research Department

Box-folder 8-13

Gruver

Box-folder 28-10

Guidance and Control

Box-folder 4-1 to 4-2

Guidance Law Handbook for classical Proportional Navigation (2 folders)

Box-folder 8-4

H. Ashley

Box-folder 1-6

H. Robbins

Box-folder 1-4

H. Stalford

Box-folder 21-9

Henry J. Kelley Thesis

Box-folder 6-3

Hix Proposal

Box-folder 33-14

Honor System

Box-folder 6-1 to 6-2

Honorifics Committee (2 folders)

Box-folder 22-8

Houlihan AIAA m/s

Box-folder 4-8

I. B. Rhodes

Box-folder 10-5

International Federation of Automatic Control (IFAC), 1987

Box-folder 22-1

IFAC 10th World Congress

Box-folder 13-4

IFAC Ardema

Box-folder 16-1 to 16-6

IFAC Advisory Comm. (6 folders)

Box-folder 13-3

IFAC Budapest

Box-folder 20-5

IFAC Capri Workshop

Box-folder 13-5

IFAC/Klaus Well

Box-folder 13-1 to 13-2

IFAC Kyoto (2 folders)

Box-folder 13-6

IFAC/Mathematics of Control Committee

Box-folder 25-1 to 25-7

IFAC MOC (7 folders)

Box-folder 20-1 to 20-2

IFAC Munich (2 folders)

Box-folder 27-8 to 27-9

IFAC Sochi (2 folders)

Box-folder 5-1 to 5-3

IFAC Rauch (3 folders)

Box-folder 33-13

Inlet

Box-folder 8-11

J. Case

Box-folder 8-14

J. Dunn

Box-folder 1-1

J. Ogg

Box-folder 1-3

J. Speyer

Box-folder 11-6

JACC

Box-folder 9-4

JACC 1981

Box-folder 9-6

JACC/JGC Reprisal m/s

Box-folder 9-5

JGC

Box-folder 26-7

Joseph Dunn

Box-folder 12-3

Jzkubowski letters

Box-folder 33-4 to 33-5

K-T Screening (2 folders)

Box-folder 30-1

Katzir

Box-folder 23-9

Kelley

Box-folder 26-8

Kelley-GRD

Box-folder 5-4

Kelley & Klaus Well, ACC 1983

Box-folder 22-2

Kelley Publications

Box-folder 26-1 to 26-2

Kelley Thesis (2 folders)

Box-folder 17-2

Kiforenko

Box-folder 12-2

Kirklova

Box-folder 15-1

Khalil

Box-folder 33-1 to 33-2

Knox (2 folders)

Box-folder 33-3

Kokotovic/Perkins

Box-folder 12-1

Kraft Chair

Box-folder 12-6

Kraft Lecture

Box-folder 8-5

L. Anderson

Box-folder 12-4 to 12-5

Langley Intercept (2 folders)

Box-folder 11-1

Lawden's Problem

Box-folder 23-1

Lefton

Box-folder 33-6

Leitmann

Box-folder 35-5

Leitmann chapter

Box-folder 20-6 to 20-8

LeMercier Part I (3 folders)

Box-folder 28-7

Lifting Vehicle Entry Range Analysis

Box-folder 35-15

Lunar Trajectory Error Coefficents

Box-folder 36-3 to 36-7

Mancill (5 folders)

Box-folder 33-9 to 33-11

Marchal (3 folders)

Box-folder 3-4

Mauchly

Box-folder 30-7

McGlinchey

Box-folder 28-12

Meirovitch

Box-folder 18-3 to 18-4

Mendon G&C (2 folders)

Box-folder 3-9

Midcourse

Box-folder 15-7 to 15-8

Mills/Clare ( 2 folders)

Box-folder 7-6

Moyer m/s

Box-folder 4-6

Multiobjective Optimization

Box-folder 2-3

NSF

Box-folder 2-1 to 2-2

NSF Collision Avoidance (2 folders)

Box-folder 15-2

NSF Singular

Box-folder 17-1

NASA Langley Oct. '85-86 Renewel

Box-folder 2-9

NAVAIR (Naval Air Systems Command) Exec. Inst.

Box-folder 22-9

Neo Classical Cruise

Box-folder 20-3 to 20-4

Oberwolfach (2 folders)

Box-folder 2-4

OCAM [Optimal Control Applications and Methods?]

Box-folder 24-1 to 24-5

Off-Campus (5 folders)

Box-folder 2-7

Olsder

Box-folder 4-7

Optimality of Intermediate Thrusts Arcs in Rotation Potential Force Fields

Box-folder 21-7

Optimization for Burroughs

Box-folder 4-5

Optimum Thrust Trajectories in General Central Force Fields

Box-folder 1-2

P&T

Box-folder 7-3

Pachter

Box-folder 2-6

Pendray

Box-folder 15-4

PKA Menon Prelim Fall '82

Box-folder 35-2

Polynomial Proposal

Box-folder 2-5

Powers

Box-folder 4-4

A Problem of Collision Avoidance

Box-folder 8-15

Proposal for Oscillatory Cruise Research

Box-folder 11-3

PSQ

Box-folder 14-1 to 14-4

Publications of Henry J. Kelley (4 folders)

Box-folder 14-5

Publications by Others

Box-folder 35-4

Quadratic Feedback

Box-folder 35-16

Quasi Circular Guidance

Box-folder 27-7

Quasi-circular Orbital Rendezvous

Box-folder 30-2 to 30-5

R. Kumar (4 folders)

Box-folder 15-5

Redstone

Box-folder 6-6

RE Entry

Box-folder 1-7

Re Entry RFP

Box-folder 24-6 to 24-9

Resumes (4 folders)

Box-folder 9-3

Rew m/s

Box-folder 3-13

RPL Contract

Box-folder 4-11

Russian Mathematics Institutes Reports

Box-folder 24-10

RV Manuevering

Box-folder 29-5 to 29-7

Samso (3 folders)

Box-folder 8-1

Saxena

Box-folder 32-6

SCHEV [Most likely State Council of Higher Education for Virginia]

Box-folder 29-9

Schy

Box-folder 26-9 to 26-13

SDI (5 folders)

Box-folder 35-12

2nd VAR

Box-folder 30-8 to 30-9

Seywald (2 folders)

Box-folder 30-6

Shankar

Box-folder 29-8

Shiner

Box-folder 23-11

Shiner and Speyer

Box-folder 29-10

Sigma Gamma Tau

Box-folder 10-4

Single Perturbations in Flight Mechanics

Box-folder 35-9 to 35-11

Singular Cases (3 folders)

Box-folder 4-3

Singular Perturbation Analysis

Box-folder 3-1

Siry/Geyzing/McRuer

Box-folder 29-11

Sobieski

Box-folder 3-3

Solar Sailing Gradient

Box-folder 27-4

Solar Sailing Indirect

Box-folder 8-2

Sussman Rodin

Box-folder 29-12

Tapley

Box-folder 23-2

Topics in Optimization

Box-folder 35-13

Tracking Data

Box-folder 10-3

Traffic Comm.

Box-folder 3-6

TRANS AC Note

Box-folder 27-5 to 27-6

3-D Boost Turns (2 folders)

Box-folder 29-13

3-D Singular Perturbation

Box-folder 8-3

Tsoitras

Box-folder 11-5

T-V Energy Turns m/s

Box-folder 14-6

Unidentified Sub-routine data

Box-folder 3-2

U. Michigan Talk

Box-folder 11-4

V.B. Haas

Box-folder 35-3

Valentine Device

Box-folder 29-15 to 29-16

Variable Sweep Paper (2 folders)

Box-folder 24-11 to 24-15

Visser (5 folders)

Box-folder 29-1 to 29-4

V.P.I. (4 folders)

Box-folder 32-9

W. Boyne

Box-folder 23-10

Well [Klaus]

Box-folder 15-3

Weston

Box-folder 18-5 to 18-6

Weston Dissertation (2 folders)

Box-folder 29-14

Whitaker/Moyer

Box-folder 35-18

XW

Box-folder 15-6

Yang P.C.

Box-folder 3-11

Z40

Box-folder 19-10

Zaremba
Box 37

Transparencies (Identified)

Scope and Content

This box contains transparencies related to the following topics: Differential Turns Energy Model, Singular Perturbations, Variable Metric Projection, and Second Order Variational Approximation (SECVAR).

Box 38-39

Transparencies (Unidentified) (2 boxes)

Box 40

Slides (Unidentified)