A Collection in
Special Collections
Collection Number Ms1978-004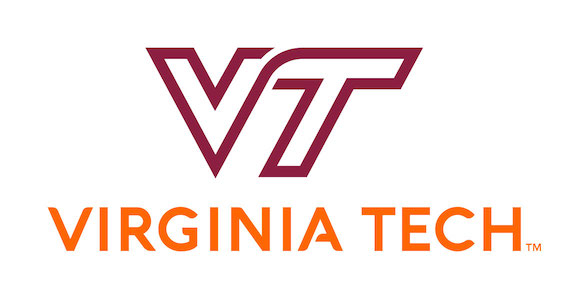 Special Collections, Virginia Polytechnic Institute and State University
© 2012 By Virginia Polytechnic Institute and State University. All rights reserved.
Processed by: John M. Jackson, Special Collections
Repository
Special Collections, Virginia Polytechnic Institute and State University, Blacksburg, Va.
Collection Number
Ms1978-004
Title
Carol M. Newman, Jr. Papers, 1930-1987
Physical Characteristics
0.4 cu. ft. 1 box; 1 oversize folder
Creator
Newman, Carol M., Jr.
Language
English
---
Access Restrictions
Collection is open for research.
Use Restrictions
Permission to publish material from the Carol M. Newman Jr. Papers must be obtained from Special Collections, Virginia Tech.
Preferred Citation
Researchers wishing to cite this collection should include the following information: Carol M. Newman Jr. Papers, Ms1978-004, Special Collections, Virginia Polytechnic Institute and State University, Blacksburg, Va.
Acquisition Information
The Carol M. Newman Jr. Papers were donated to Special Collections in three accruals, dated 1978, 1988, and 2000.
Processing Information
The processing, arrangement, and description of the Carol M. Newman Jr. Papers commenced and was completed in July, 2012.
Carol Montgomery Newman Jr., the son of Carol and Caroline Fain Newman, was born in Bristol, Virginia on September 1, 1910. Reared in Blacksburg, Virginia, he attended Virginia Tech and served as editor of the school newspaper during his senior year. After graduating in 1931 as class valedictorian with a a BS degree in biology, Newman held a number of writing jobs at public relations firms and newspapers in Washington, DC; New York; Richmond; and New Brunswick, New Jersey. He also served as an English instructor at Virginia Tech from 1934 to 1942, joining the department in which his father (1879-1941) had served as head for many years. Newman married Jean Mills (1913-1994) in 1942, and the couple would have two children.
During World War II, Newman served in the US Navy. Following his discharge as a lieutenant commander in 1945, Newman obtained an MA in English from the University of Virginia and resumed his position at Virginia Tech. He was hired by The New Yorker as a reporter (writing under the name "Montgomery Newman") and later served as a fiction editor for the magazine. After retiring from the The New Yorker in 1972, Newman again returned to Blacksburg and rejoined the university's English department before finally retiring. Carol M. Newman died on June 2, 1997, and was buried in Blacksburg's Westview Cemetery.
This collection contains the papers of Carol M. Newman Jr., a 1931 graduate of Virginia Tech (BS, biology), writer and editor for The New Yorker (1949-1972), and faculty member of Virginia Tech's Department of English (1934-1949, 1972-1975). The collection contains such materials as correspondence, printed materials, drawings, and certificates. Many of the materials in the collection are accompanied by explanatory notes written by Newman.
The collection includes letters and notes from people associated with The New Yorker, including founder Harold Ross; editor William Shawn; writers Louis Auchincloss, Joyce Cary, Emily Hahn, Dan Jacobson, J. D. Salinger, and E. B. White; and cartoonists Charles Addams and Frank Modell. Also related to The New Yorker, the collection contains a file of general materials collected by Newman, including a manuscript poem ("B.W.I.") by John Updike, original drawings by Frank Modell, and newspaper clippings about people associated with the magazine. Of Newman's writings, the collection contains examples from The New Yorker, Virginia Tech's Context, and various newspapers and magazines.
The collection also contains a small assortment of correspondence relating to Virginia Tech. The file includes a 1930 letter from Will Grove ("Uncle Bill") Witt, a popular campus personality of the late 19th and early 20th centuries. Also included are letters from H. S. Grenoble, of the Department of Industrial Engineering; President Julian A. Burruss; Director of Athletics C. P. Miles; and English professors Clifford Harrison and Dayton Kohler. Transcriptions of letters written by Newman to English Professor Edward L. Tucker in the 1980s are included as well. An assortment of materials relating to Virginia Tech's 1931 commencement completes the collection and includes such materials as Newman's diploma, the commencement program, a letter of congratulations from President Julian A. Burruss, Newman's valedictory address, and a Phi Kappa Phi certificate.
The collection is arranged by subject matter.
A 1906 European travel diary maintained by Newman's father was transferred to the Carol M. Newman Papers (Ms1978-003) in 2012.
---
Subjects:

Faculty
New Yorker (New York, N.Y.: 1925)
University Archives
University History
Virginia Agricultural and Mechanical College and Polytechnic Institute
Virginia Polytechnic Institute
Virginia Polytechnic Institute and State University
---
Box-folder 1-1
New Yorker correspondence, 1949-1987, n.d.
Addams, Charles, 1972, n.d.

[2 items]

Auchincloss, Louis, 1969

Cary, Joyce, 1954-1956

[2 items]

Geraghty, James A. 1968

[Hahn, Emily], 1965

Henderson, Robert, 1970

Jacobson, Dan, 1962-1966

[2 items]

McGahern, John, 1963

[2 items]

Macken, Walter, 1963

MacKenzie, Rachel, [1970]

Modell, Frank, 1958, n.d.

[4 items]

Perelman, S. J., 1955

Ross, Harold, [1949]-1950

[2 items]

Salinger, J. D., [1950]

Shawn, William, 1960-1987

[5 items]

White, E. B., n.d.

[3 items]

White, Katharine, 1961
Box-folder 1-2
New Yorker subject file, 1946-1969, n.d.
[see also Oversize Materials]
Box-folder 1-3
New Yorker articles, 1944-1971
Box-folder 1-4
Context articles, 1968-1977
Box-folder 1-5
Other writings, 1931-1981, n.d.
Box-folder 1-6
Virginia Tech correspondence, 1930-1986
Box-folder 1-7
Virginia Tech commencement, 1931
[see also Oversize Materials]
Folder Oversize: 1
Oversize materials, 1931-1934, n.d.
Virginia Tech diploma, 1931

Photograph of W. N. McAnge Jr. dinner of the Virginia Tech Alumni Association New York Chapter, 1934

Frank Modell drawings, n.d.

[2 items]