A Collection in
Special Collections
Collection Number Ms2011-094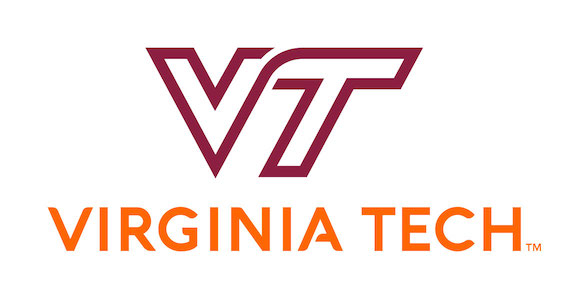 Special Collections, Virginia Polytechnic Institute and State University
Special Collections, University Libraries (0434)
560 Drillfield Drive
Newman Library, Virginia Tech
Blacksburg, Virginia 24061
USA
Phone: (540) 231-6308
Fax: (540) 231-3694
Email:
specref@vt.edu
URL:
http://spec.lib.vt.edu/
© 2012 By Virginia Polytechnic Institute and State University. All rights reserved.
Processed by: John M. Jackson, Special Collections
Repository
Special Collections, Virginia Polytechnic Institute and State University, Blacksburg, Va.
Collection Number
Ms2011-094
Title
William S. Burns Reminiscences, [1887?]
Physical Characteristics
0.1 cu. ft. 1 folder
Creator
Burns, William S.
Language
English
Abstract
Civil War reminiscences of William S. Burns, captain in the 4th Missouri Cavalry, clipped from an unidentified newspaper and pasted into a scrapbook.
---
Access Restrictions
Collection is open for research.
Use Restrictions
Permission to publish material from the William S. Burns Reminiscences must be obtained from Special Collections, Virginia Tech.
Preferred Citation
Researchers wishing to cite this collection should include the following information: William S. Burns Reminiscences, Ms2011-094, Special Collections, Virginia Polytechnic Institute and State University, Blacksburg, Va.
Processing Information
The processing and description of the William S. Burns Remniscences commenced and was completed in December, 2011.
William Stewart Burns was born in Geneva, New York on November 24, 1833. He graduated from Hobart College and was working for the Kansas Relief Committee by 1860.
Soon after the outbreak of the Civil War, Burns journeyed to Missouri to accept a commission as second lieutenant in the Fremont Hussars, organized by Burns' acquaintance, Alexander S. Asboth, under John C. Fremont. The unit became the 4th Missouri Cavalry in February, 1862. Burns was promoted to captain and remained with the regiment through its campaigns in Missouri and northern Arkansas until February, 1863, when poor health forced a hospital stay in Ironton, Missouri. Following his release, Burns accepted an appointment to the staff of James Dwight, deputy provost marshal for the District of Missouri. Shortly afterward, Burns was appointed judge advocate for the District of Columbus, Kentucky; then appointed acting assistant inspector general for the XVI Corps in July. He participated in the Meridian Campaign, the Red River Expedition, and in operations in northern Mississippi before mustering out with his regiment on September 20, 1864.
Burns had married Sophie Lake Savage Burns (born 1839) on November 24, 1863, and the couple would have four children: (William S., Charles C., Sophie F., and Edward B.). The family lived in Steuben County, New York, where Burns worked as a bookkeeper and clerk for real estate dealers John and Ira Davenport until 1905. William S. Burns died on January 16, 1911, and is buried in Nondaga Cemetery, Bath (Steuben County), New York.
This collection contains the Civil War reminiscences of William S. Burns, a captain in the 4th Missouri Cavalry, written as a series of articles for an unidentified newspaper (probably the Steuben Courier). Clipped from the newspaper, the articles have been pasted into a small scrapbook bearing the embossed cover title, "My Father's Army Life." In attempting to provide a detailed and accurate picture of his war-time experiences, Burns relies not only on his own memory, but upon entries from his journal, correspondence, military orders, and the writings of others. In doing so, Burns presents lengthy accounts of the Battle of Pea Ridge, the Red River Campaign, and other operations in the western theater, while providing assessments of various military leaders. Also mounted in the scrapbook are various engravings portraying war-time scenes and clipped from unidentified sources, a photographic portrait of Burns, and a clipping of a poem written by William S. Burns Jr.
The William S. Burns Papers , held by the University of Michigan, contains a scrapbook that is apparently similar to the one in this collection, as well as a number of letters written by Burns to his brother Charles.
Subjects:

Civil War
United States--History--Civil War, 1861-1865
---
Folder 1
Scrapbook, [1887?]