A Collection in
Special Collections
Collection Number Ms1964-002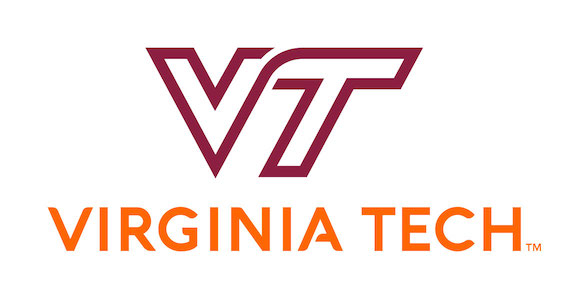 Special Collections, Virginia Polytechnic Institute and State University
Special Collections, University Libraries (0434)
560 Drillfield Drive
Newman Library, Virginia Tech
Blacksburg, Virginia 24061
USA
Phone: (540) 231-6308
Fax: (540) 231-3694
Email:
specref@vt.edu
URL:
http://spec.lib.vt.edu/
© 2011 By Virginia Polytechnic Institute and State University. All rights reserved.
Processed by: Stephanie Wenger, Student Volunteer, Special Collections
Repository
Special Collections, Virginia Polytechnic Institute and State University, Blacksburg, Va.
Collection Number
Ms1964-002
Title
F. H. Smith Letter, 1867
Physical Characteristics
0.1 cu. ft. 1 folder
Creator
Smith, Francis H., (Francis Henney), 1812-1890
Language
English
Abstract
This collection contains a carbon copy of a letter written to Captain M. F. Maury from Francis Henney Smith at Virginia Military Institute.
---
Access Restrictions
Collection is open for research.
Use Restrictions
Permission to publish material from F. H. Smith Letter must be obtained from Special Collections, Virginia Tech.
Preferred Citation
Researchers wishing to cite this collection should include the following information: F. H. Smith Letter, Ms1964-002, Special Collections, Virginia Polytechnic Institute and State University, Blacksburg, Va.
Acquisition Information
This collection was acquired by Newman Library prior to 1964.
Processing Information
The processing, arrangement, and description of the F.H. Smith Letter was completed prior to January 2011. Additional description was completed in January 2011.
Francis Henney Smith served as the first Superintendent of Virginia Military Institute (V.M.I.) from 1839 to 1889. After the outbreak of the Civil War, Smith was appointed Colonel with the 9th Virginia Infantry and served in that capacity until May 1862. He then served as Colonel in command of the VMI cadet infantry. A graduate of the U.S. Military Academy in 1833, Smith also served as President of the United States Military Academy Board of Visitors in 1856.
Matthew Fontaine Maury was a naval officer, oceanographer, and educator. He joined the US Navy at the age of 29 in 1825 and was, in 1842, named head of the Navy's hydrographical office and of the U.S. Naval observatory. In April 1861, with the start of the Civil War, Maury resigned his naval commission and was appointed Chief of the Sea Coast, River and Harbor Defenses for the Confederacy. At the end of the war, he went to Mexico and to England before returning to Virginia in 1868 to accept a post as Professor of Physics at V.M.I. In his last years, he advocated for the establishment of Virginia's land-grant college, which would become Virginia Agricultural and Mechanical College (V.A.M.C.,now Virginia Tech) in 1872. The following year, in May 1873, one of two early literary societies at the college would name itself after Maury and become the Maury Literary Society.
The letter discusses Smith's recent visit to Richmond where he spoke on the behalf of the Virginia Military Institute. During the visit, he was concern with the issue of a land-grant endowment for a school that would concentrate on agriculture and mechanic arts. He may have been referring to the current Virginia Tech.
Subjects:

Virginia Agricultural and Mechanical College

Local Subjects:

University Archives
---
Smith, Francis H., (Francis Henney), 1812-1890
Folder 1
Correspondence, 1867