A Collection in
Special Collections
Collection Number RG 3/4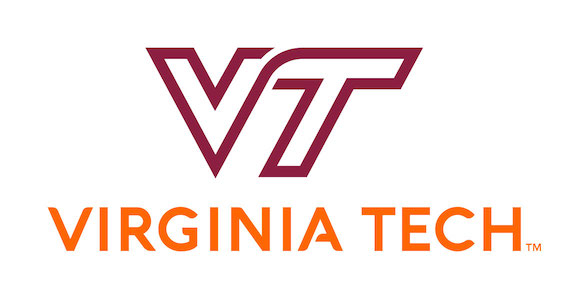 Special Collections, Virginia Tech
Special Collections, University Libraries (0434)
560 Drillfield Drive
Newman Library, Virginia Tech
Blacksburg, Virginia 24061
USA
Phone: (540) 231-6308
Fax: (540) 231-3694
Email:
specref@vt.edu
URL:
http://spec.lib.vt.edu/
2019 ( CC0 1.0 )
Processed by: Jennifer Vipperman, Graduate Assistant, and Tamara Kennelly, Archivist, Special Collections
Repository
Special Collections, Virginia Tech, Blacksburg, Va.
Collection Number
RG 3/4
Title
Records of the Office of Vice-President and the Office of Executive Vice-President, Warren W. Brandt, 1958-1969
Physical Characteristics
18 Cubic Feet; 18 boxes
Creator
Brandt, Warren
Location
Please note: This collection is in off-site storage and requires 2-3 days notice for retrieval. Please contact Special Collections for more information.
Language
English
Abstract
This collection consists primarily of the correspondence of Warren Brandt in his capacity as Vice-President of Academic Affairs (1966-1968). However, it also includes many of his files from his period as Executive Vice-President (1968) as well as material from his term as Vice-President and Dean of the Graduate School (1963-1965). There is material and correspondence concerning budget matters, Center for Research in College Instruction of Science and Math, Corps of Cadets, the Dean of Students, EDUCOM, Engineering Experiment Station, ROTC, Student Government Association, Student Activities Committee, Summer School, and Visiting Scholars Program.
---
Access Restrictions
Collection is open for research.
Use Restrictions
Permission to publish material from Records of the Office of Vice-President and the Office of Executive Vice-President, Warren W. Brandt, must be obtained from Special Collections, Virginia Tech.
Preferred Citation
Researchers wishing to cite this collection should include the following information: Records of the Office of Vice-President and the Office of Executive Vice-President, Warren W. Brandt, RG 3/4, University Archives, Virginia Polytechnic Institute and State University.
Processing Information
The processing, arrangement and description of the collection began in October 2006 and was completed in January 2007.
Born in Lansing, Michigan, Warren W. Brandt received a bachelor's in chemistry from Michigan State University in 1944. He went on to pursue a Ph.D. in analytical chemistry from the University of Illinois. Brandt came to Virginia Polytechnic Institute (VPI) from Kansas State University in 1963. He served as Vice-President and Dean of the Graduate School from 1963 through 1965 before his promotion to Vice-President of Academic Affairs in 1966. He served in this role until 1968, when he became Executive Vice-President of the university. Brandt left VPI in 1969 to become President of Virginia Commonwealth University in Richmond.
This collection combines the records from Warren W. Brandt's tenure in the Office of the Vice-President (RG 3/4) and the Office of Executive Vice-President (RG 4/1) and is listed as RG 3/4. The collection primarily contains correspondence concerning university business, including letters to Pres. T. Marshall Hahn, academic deans, faculty, parents, and students. Materials from the Academic Council, University Council, National Science Foundation, and the Visiting Scholar Program are also contained in the collection. There are also letters dealing with the rights of women, including a petition seeking to change the regulations governing female students attending the university. The collection also documents issues of racial equality, such as correspondence concerning the Bi-Racial Committee in Blacksburg, a group charged with evaluating the off-campus housing available to African American students.
Materials on the Virginia Associated Research Center (VARC) comprise correspondence, reports, and Governing Committee minutes. VARC was an off-campus graduate facility sponsored by Virginia Tech, the College of William and Mary, and the University of Virginia, in cooperation with the Langley Research Center of NASA. It specialized in applied aerospace research and other basic research in related areas.
The collection is arranged by series in chronological order, and each series is arranged alphabetically. Series I covers materials from 1958-1964, Series II contains materials from 1965-1966, and Series III is composed of materials from 1967-1969.
Persons:

Brandt, Warren

Organizations:

Virginia Polytechnic Institute

Subjects:

Faculty
University Archives
University History
---
Box-folder 1 folder: 1

American Association for the Advancement of Science (AAAS) Bulletins, 1963-1964

Box-folder 1 folder: 2-4

American Association of University Professors, 1963-1965

Box-folder 1 folder: 5-6

Academic Council, 1963

Box-folder 1 folder: 7-10

Academic Council, 1964

Box-folder 1 folder: 11

Academically Deficient – Agriculture Department, 1963-1965

Box-folder 1 folder: 12

Academically Deficient – Architecture Department, 1964-1966

Box-folder 1 folder: 13

Academically Deficient – College of Arts and Sciences, 1964-1965

Box-folder 1 folder: 14

Academically Deficient – Business School, 1963-1965

Box-folder 1 folder: 15

Academically Deficient – Engineering College, 1964-1965

Box-folder 1 folder: 16

Academically Deficient – College of Home Economics, 1964-1966

Box-folder 1 folder: 17

Accreditation, 1964

Box-folder 1 folder: 18

Administrative Bulletins, 1963-1964

Box-folder 1 folder: 19-20

Admissions – Farrier, Lacy, 1963-1965

Box-folder 1 folder: 21-22

Agricultural Extension Service, 1964

Box-folder 1 folder: 23-24

Alumni Association, 1963-1964

Box-folder 1 folder: 25

American Council on Education, 1964

Box-folder 1 folder: 26

Annual Report Samples, 1961-1962

Box-folder 1 folder: 27

Annual Report, 1963

Box-folder 1 folder: 28-29

Association of State Universities and Land Grant Colleges, 1963-1964

Box-folder 1 folder: 30

Association of State Universities and Land Grant Colleges, 1964

Box-folder 1 folder: 31

American Society for Engineering Education (A.S.E.E.) Goals Study, 1964

Box-folder 1 folder: 32

Athletic Affairs Committee, 1963-1964

Box-folder 1 folder: 33

Atomic Energy Commission, 1964

Box-folder 1 folder: 34

Behavioral Science Commission, 1964

Box-folder 1 folder: 35-36

Bell, Wilson B., 1963-1964

Box-folder 2 folder: 37

Biochemistry – R.W. Engel, 1963-1966

Box-folder 2 folder: 38

Biology Department – Orcutt, 1963-1966

Box-folder 2 folder: 39-40

Board of Visitors, 1963-1964

Box-folder 2 folder: 41

Brown, J. Gordon – Student Discipline, 1964

Box-folder 2 folder: 42

Burchard, Charles, Dean, 1964

Box-folder 2 folder: 43

California Institute of Technology, 1963-1964

Box-folder 2 folder: 44

Capital Outlay Planning, 1964-1965

Box-folder 2 folder: 45-46

Center for Economic Research, 1964-1965

Box-folder 2 folder: 47-48

Chemical Engineering – F.W. Bull, 1963-1964

Box-folder 2 folder: 49-51

Department of Chemistry, 1963-1964

Box-folder 2 folder: 52

Department of Chemistry, 1964

Box-folder 2 folder: 53-54

Civil Engineering Department, 1963-1964

Box-folder 2 folder: 55

Civilian Senate, 1964

Box-folder 2 folder: 56-58

Classroom Use of Buildings, 1963

Box-folder 2 folder: 59

College Blue Book Listings 1964

Box-folder 2 folder: 60

Commencement, 1964

Box-folder 2 folder: 61

Community Colleges, 1963-1964

Box-folder 2 folder: 62

Computer Center, 1964

Box-folder 2 folder: 63

Computer Committee, 1963-1964

Box-folder 2 folder: 64

Conference on Student Needs and Concerns, 1964

Box-folder 2 folder: 65

Co-operative Program Evaluation Committee, 1963

Box-folder 2 folder: 66

Corps of Cadets, 1963

Box-folder 2 folder: 67

Council of Graduate Schools, 1963-1964

Box-folder 2 folder: 68

Dean, J.W. – Student Affairs, 1963

Box-folder 2 folder: 69-70

Dean, J.W. – Student Discipline, 1963-1964

Box-folder 2 folder: 71

Dean of Student Affairs, 1964

Box-folder 2 folder: 72

Dean of Student Affairs – Petition, surveys and correspondence regarding the Rules for Women Students, 1964

Box-folder 2 folder: 73

Dean of Student Affairs, 1964

Box-folder 2 folder: 74

Dean of Student Affairs – Correspondence regarding Bi-Racial Committee in Blacksburg, VA, 1964

Box-folder 3 folder: 75

Derring, P.N. – Director of Religious Activities, 1963

Box-folder 3 folder: 76

Electrical Engineering, 1963-1964

Box-folder 3 folder: 77

Entomology Department, 1963-1964

Box-folder 3 folder: 78

Engineering Mechanics, 1963-1964

Box-folder 3 folder: 79

Department of English.

Box-folder 3 folder: 80-81

Fabian, R. Craig, 1963-1964

Box-folder 3 folder: 82

Forestry and Wildlife, 1963-1964

Box-folder 3 folder: 83

4-H Club, 1964-1968

Box-folder 3 folder: 84

Geology Department, 1963-1964

Box-folder 3 folder: 85

Glee Club, 1964

Box-folder 3 folder: 86

Graduate Committee, 1960-1963

Box-folder 3 folder: 87

Graduate Committee, 1963-1964

Box-folder 3 folder: 88

Graduate Committee, 1964

Box-folder 3 folder: 89

Graduate School – Publications, 1963

Box-folder 3 folder: 90

Hahn, T.M., Jr., 1964

Box-folder 3 folder: 91

Harper, Laura Jane, Dean, 1963

Box-folder 3 folder: 92

Health, Education and Welfare-Correspondence concerning International Students, 1963-1964

Box-folder 3 folder: 93

Higgins, T.J., 1964-1965

Box-folder 3 folder: 94

History and Political Science, 1964

Box-folder 3 folder: 95

Home Economics, 1963-1964

Box-folder 3 folder: 96

Horticulture Department, 1963-1964

Box-folder 3 folder: 97

IBM, 1963

Box-folder 3 folder: 98

Industry Engineering, 1963-1965

Box-folder 3 folder: 99

Johnson, Whitney L., 1963-1964

Box-folder 3 folder: 100-101

Jones, Berwyn E., 1963

Box-folder 3 folder: 102

Kansas State University, 1962-1964

Box-folder 3 folder: 103

Leadership Camp, 1964

Box-folder 3 folder: 104

Legislative Apprenticeship Program, 1961-1966

Box-folder 3 folder: 105

Library Acquisitions, 1963-1965

Box-folder 3 folder: 106

Library Committee, 1963-1964

Box-folder 3 folder: 107

Materials Engineering Science, 1964

Box-folder 3 folder: 108-109

Mathematics Department, 1963-1964

Box-folder 3 folder: 110

Mechanical Engineering, 1963

Box-folder 3 folder: 111

Metallurgical Engineering, 1963

Box-folder 3 folder: 112

Mid-Atlantic Regional Conference On State Science and Technology, 1964

Box-folder 3 folder: 113

Military Affairs Committee, 1964

Box-folder 4 folder: 114

Miller, Jim, 1958-1961

Box-folder 4 folder: 115

Mineral Research Lab, 1964

Box-folder 4 folder: 116

Mining Engineering Department, 1963-1964

Box-folder 4 folder: 117-119

Mitchell, H.H., 1963

Box-folder 4 folder: 120

NASA Fellowship, 1963-1964

Box-folder 4 folder: 121

NASA – Major Proposal, 1964

Box-folder 4 folder: 122

NASA Proposal, 1963-1965

Box-folder 4 folder: 123

NASA Proposal – Pre-Doctoral Research Grants, 1964

Box-folder 4 folder: 124

National Defense Education Acts, 1963-1964

Box-folder 4 folder: 125

National Defense Education Acts – Fellowship Applications, 1963

Box-folder 4 folder: 126

National Education Association, 1963-1964

Box-folder 4 folder: 127

National Institute of Health, 1963-1965

Box-folder 4 folder: 128

National Science Foundation, 1964

Box-folder 4 folder: 129

National Science Foundation, 1963-1964

Box-folder 4 folder: 130

NSF – Academic Year Institutes, 1963

Box-folder 4 folder: 131

NSF – Computer Proposal, 1963-1964

Box-folder 4 folder: 132

NSF – Graduate Traineeship, 1964

Box-folder 4 folder: 133

NSF – High School Programs, 1964

Box-folder 4 folder: 134

NSF – Meeting, Washington, D.C., 1963

Box-folder 4 folder: 135

NSF – Senior Foreign Scientist, 1963-1967

Box-folder 4 folder: 136

NSF – Undergraduate Research Proposal, 1963-1967

Box-folder 4 folder: 137

New Products, 1964

Box-folder 4 folder: 138

North Atlantic Treaty Organization, 1963

Box-folder 4 folder: 139

Philosophy and Religion, 1963-1964

Box-folder 4 folder: 140

Physical Education Department, 1964

Box-folder 4 folder: 141

Physics Department, 1963-1964

Box-folder 4 folder: 142

Placement and Guidance, 1963-1964

Box-folder 4 folder: 143

Placement Reports, 1963-1964

Box-folder 4 folder: 144

Position and Salary Commitments, 1963-1964

Box-folder 4 folder: 145

Poultry, 1963-1967

Box-folder 4 folder: 146

Religious Affairs Committee – Changes in On-Campus Religious Activities, 1963-1965

Box-folder 4 folder: 147

Requisition Form, 1964

Box-folder 4 folder: 148

Research Park, 1963-1964

Box-folder 4 folder: 149

Richmond Area University Center, 1963

Box-folder 4 folder: 150

Reserve Officer Training Corps, 1964

Box-folder 4 folder: 151

Roanoke Technical Institute, 1963-1965

Box-folder 4 folder: 152

Scheduling and Registration Committee, 1963-1964

Box-folder 4 folder: 153-154

Schewe, Gen. M.W., 1963-1964

Box-folder 4 folder: 155

Solicitations, 1964

Box-folder 4 folder: 156

Southern Association of Colleges and Schools, 1963

Box-folder 4 folder: 157

State Council of Higher Education, 1963-1965

Box-folder 4 folder: 158-159

Statstics Department, 1963-1964

Box-folder 5 folder: 160-161

Student Activities Committee, 1963-1964

Box-folder 5 folder: 162

Student Organizations, 1963

Box-folder 5 folder: 163

Teaching Loads – Summer, 1963

Box-folder 5 folder: 164

Tech Festival Association, 1963-1964

Box-folder 5 folder: 165

The Techgram, 1963

Box-folder 5 folder: 166

Television Bulletins – ETV, 1963-1967

Box-folder 5 folder: 167

3M/Age Award (Thermo-Fax), 1963

Box-folder 5 folder: 168

Traffic Committee, 1963

Box-folder 5 folder: 169

Virginia Associated Research Center (VARC), 1963-1964

Box-folder 5 folder: 170-172

VARC, 1963-1964

Box-folder 5 folder: 173-175

VARC – Correspondence and Minutes, 1963-1964

Box-folder 5 folder: 176

V.P.I. Faculty – Agricultural Economics, 1964

Box-folder 5 folder: 177

V.P.I. Faculty – Agricultural Engineering, 1964

Box-folder 5 folder: 178

V.P.I. Faculty – Agronomy, 1964

Box-folder 5 folder: 179

V.P.I. Faculty – Animal Science, 1964

Box-folder 5 folder: 180

V.P.I. Faculty – Biochemistry, 1964

Box-folder 5 folder: 181

V.P.I. Faculty – Dairy Science, 1964

Box-folder 5 folder: 182

V.P.I. Faculty – Entomology, 1964

Box-folder 5 folder: 183

V.P.I. Faculty – Extension Education/Administration, 1964

Box-folder 5 folder: 184

V.P.I. Faculty – Forestry and Wildlife, 1964

Box-folder 5 folder: 185

V.P.I. Faculty – 4-H Club, 1964

Box-folder 5 folder: 186

V.P.I. Faculty – Plant Pathology, 1964

Box-folder 5 folder: 187

V.P.I. Faculty Promotions, 1964

Box-folder 5 folder: 188

Visiting Scholar Program – Department Scholars, 1964

Box-folder 5 folder: 189-190

VSP – University Scholar, Correspondence, 1963-1964

Box-folder 5 folder: 191

Exchange – Visitor Program, 1964

Box-folder 5 folder: 192-193

Water Resources Commission, 1963-1964

Box-folder 6 folder: 194-195

Water Resources Research Institute, 1964

Box-folder 6 folder: 196

Wesley Foundation, 1963

Box-folder 6 folder: 197

Wine Awards, 1964

Box-folder 6 folder: 198

Woodrow Wilson Foundation, 1963-1964

Box-folder 6 folder: 199-201

Worcester, Willis G., Dean, 1963-1964
Box-folder 6 folder: 202

American Association of University Professors, 1965-1966

Box-folder 6 folder: 203-211

Academic Council, 1965

Box-folder 6 folder: 212-219

Academic Council, 1966

Box-folder 6 folder: 220

Academic Deans, 1965-1966

Box-folder 7 folder: 221

Aerospace Engineering, 1965-1966

Box-folder 7 folder: 222

Agency for International Development, 1966

Box-folder 7 folder: 223

Agricultural Experiment Station, 1966

Box-folder 7 folder: 224-225

Agricultural Extension Service, 1965

Box-folder 7 folder: 226

Agricultural Extension Service, 1966

Box-folder 7 folder: 227

American Institute of Cooperation, 1965-1968

Box-folder 7 folder: 228

American Men of Science, 1965-1968

Box-folder 7 folder: 229

Association of State Universities and Land Grant Colleges, 1965-1966

Box-folder 7 folder: 230

Association of Virginia Colleges, 1966-1967

Box-folder 7 folder: 231

Athletic Affairs Committee, 1965-1966

Box-folder 7 folder: 232

Athletic Department.

Box-folder 7 folder: 233-234

Bell, Wilson B., 1965

Box-folder 7 folder: 235

Bell, Wilson B., 1966

Box-folder 7 folder: 236

Budget, 1965-1966

Box-folder 7 folder: 237

Buildings and Grounds, 1965

Box-folder 7 folder: 238

Burchard, Charles, 1965

Box-folder 7 folder: 239

Capital Outlay, 1965

Box-folder 7 folder: 240

Cassell, Stuart K., 1966

Box-folder 7 folder: 241

Catalog Committee, 1965-1966

Box-folder 7 folder: 242

Center for Economic Research and Business Services, 1966

Box-folder 7 folder: 243

Center for Research in College Instruction of Science and Math, 1966

Box-folder 7 folder: 244-245

Center for Urban and Regional Studies, 1966

Box-folder 7 folder: 246

Chemical Engineering, 1965-1966

Box-folder 7 folder: 247

Chemistry Department, 1965

Box-folder 7 folder: 248

Chemistry Department, 1966

Box-folder 7 folder: 249

Civil Engineering Department, 1965

Box-folder 7 folder: 250

Civil Engineering Department, 1966

Box-folder 7 folder: 251

Commencement, 1965-1966

Box-folder 7 folder: 252

Community Colleges, 1966-1968

Box-folder 7 folder: 253

Computing Center, 1965

Box-folder 7 folder: 254

Computing Center, 1966

Box-folder 7 folder: 255

Computer Committee, 1965-1966

Box-folder 7 folder: 256

Continuing Education Center, 1964-1968

Box-folder 7 folder: 257

Cooperative Program, 1964-1968

Box-folder 7 folder: 258

Corps of Cadets, 1966-1968

Box-folder 7 folder: 259

Counseling Center, 1966

Box-folder 7 folder: 260

County Schools, 1966

Box-folder 7 folder: 261

Dairy Science Department, 1965-1966

Box-folder 7 folder: 262

Danforth Foundation, 1964-1967

Box-folder 7 folder: 263

Dean, J.W. – Student Discipline, 1965-1966

Box-folder 8 folder: 264

Dean of Student Affairs – Letters to the Student Body Senate regarding the prohibition of women in men's dormitory lounges, 1966

Box-folder 8 folder: 265

Dean of Student Affairs, 1966

Box-folder 8 folder: 266

Dean of Women – Numerous letters regarding the regulations of women students, 1966

Box-folder 8 folder: 267

Education – Dr. Beamer, 1966-1968

Box-folder 8 folder: 268

Electrical Engineering, 1965

Box-folder 8 folder: 289

Engineering Mechanics, 1965

Box-folder 8 folder: 270

Engineering Mechanics, 1966

Box-folder 8 folder: 271

Engineering Experiment Station, 1965-1966

Box-folder 8 folder: 272

English Department, 1966

Box-folder 8 folder: 273

Entomology, 1965-1966

Box-folder 8 folder: 274

Extension Division, 1966

Box-folder 8 folder: 275

Faculty Handbook, 1966

Box-folder 8 folder: 276

Ferrum College, 1966-1967

Box-folder 8 folder: 277

Ford Foundation, 1966

Box-folder 8 folder: 278

Forestry and Wildlife, 1966

Box-folder 8 folder: 279

Genetics, 1966

Box-folder 8 folder: 280

Geology Department, 1965

Box-folder 8 folder: 281

Governor's Day, 1966-1967

Box-folder 8 folder: 282

Geology Department, 1966

Box-folder 8 folder: 283

Grade Summary, 1965-1966

Box-folder 8 folder: 284

Graduate Committee, 1965-1966

Box-folder 8 folder: 285

Council of Graduate Schools, 1965

Box-folder 8 folder: 286

Graduate School Matters, 1965

Box-folder 8 folder: 287

Grants and Gifts, 1966-1967

Box-folder 8 folder: 288

Hahn, T. Marshall Jr., 1965

Box-folder 8 folder: 289

Hahn, T. Marshall Jr., 1966

Box-folder 8 folder: 290

Harbison Award, 1966

Box-folder 8 folder: 291

Harper, Laura Jane, 1966

Box-folder 8 folder: 292

Health, Education, and Welfare, 1965-1966

Box-folder 8 folder: 293

Health Sciences Advancement Award Proposal, 1966

Box-folder 8 folder: 294

Higher Education Facilities Act, 1965-1968

Box-folder 8 folder: 295

Higher Education Study Commission, 1965-1966

Box-folder 8 folder: 296

History Department, 1965-1966

Box-folder 8 folder: 297

Home Economics, 1965

Box-folder 8 folder: 298

Honors Program Committee, 1964-1968

Box-folder 8 folder: 299

Horticulture Department, 1965-1966

Box-folder 8 folder: 300

IBM, 1966

Box-folder 8 folder: 301

Immigration – Correspondence and forms regarding immigration regulations for faculty from other nations, 1965-1966

Box-folder 8 folder: 302

Industrial Engineering, 1966

Box-folder 8 folder: 303-306

Institute for Academic Deans – Harvard University, 1965

Box-folder 9 folder: 307

Institutional Research, 1966-1967

Box-folder 9 folder: 308

Instructional Programs – Advisory Committee, 1966

Box-folder 9 folder: 309

Johnston, G. Burke, Dean, 1965

Box-folder 9 folder: 310

Judicial Committee, 1965-1966

Box-folder 9 folder: 311

Kansas State University, 1965-1967

Box-folder 9 folder: 312

Land Grant Colleges, 1966

Box-folder 9 folder: 313

Leaders in American Science, 1966

Box-folder 9 folder: 314

Library Acquisitions, 1965-1966

Box-folder 9 folder: 315

Library Committee, 1965-1966

Box-folder 9 folder: 316

Malpass, Leslie F., Dean, 1965-1966

Box-folder 9 folder: 317

Materials Engineering Science, 1966

Box-folder 9 folder: 318

Mathematics Department, 1965

Box-folder 9 folder: 319

Mechanical Engineering, 1966

Box-folder 9 folder: 320

Mechanical Engineering – Dr. S. T. Hsu, 1965-1967

Box-folder 9 folder: 321

Metallurgy, 1966-1967

Box-folder 9 folder: 322

Military Affairs Committee, 1965-1967

Box-folder 9 folder: 323

Mining Engineering, 1965

Box-folder 9 folder: 324

Mineral Research Lab, 1965

Box-folder 9 folder: 325

Mining Engineering Department, 1966

Box-folder 9 folder: 326

Mitchell, H.H., 1965-1966

Box-folder 9 folder: 327

Molecular Structure Laboratory, 1965-1966

Box-folder 9 folder: 328

Midwestern University Analytical Chemistry Conference (MUACC), 1965-1966

Box-folder 9 folder: 329

NASA, 1966

Box-folder 9 folder: 330

National Defense Education Act (NDEA).

Box-folder 9 folder: 331-333

NDEA Major Proposal, 1965

Box-folder 9 folder: 334

NDEA, 1966-1968

Box-folder 9 folder: 335

National Science Foundation (NSF), 1965

Box-folder 9 folder: 336

NSF, 1966-1967

Box-folder 9 folder: 337

NSF – Major Proposal – Newspaper, 1965

Box-folder 9 folder: 338-343

NSF – Major Proposal, 1965

Box-folder 10 folder: 344

News and Publications, 1965-1967

Box-folder 10 folder: 345

Office of Education, 1966

Box-folder 10 folder: 346

Operations Research Center, 1966

Box-folder 10 folder: 347

Optimization Committee, 1966

Box-folder 10 folder: 348

Oak Ridge Associated Universities, 1966

Box-folder 10 folder: 349

Payne, Alfred, 1966-1968

Box-folder 10 folder: 350

Personnel Regulations, 1966-1968

Box-folder 10 folder: 351

Philosophy and Religion, 1965-1967

Box-folder 10 folder: 352

Physical Education Department, 1965-1967

Box-folder 10 folder: 353

Physics Department, 1965-1967

Box-folder 10 folder: 354

Placement and Guidance, 1965-1967

Box-folder 10 folder: 355

Placement Reports, 1965-1967

Box-folder 10 folder: 356

Plant Pathology, 1964-1966

Box-folder 10 folder: 357

Political Science Department, 1965-1968

Box-folder 10 folder: 358

Principal's Committee, 1964-1966

Box-folder 10 folder: 359-363

Proposal – Graduate Incentive Fund, 1966

Box-folder 10 folder: 364-365

Psychology and Sociology, 1965-1966

Box-folder 10 folder: 366

Regional Educations Laboratory for the Carolinas and Virginia, 1966-1967

Box-folder 10 folder: 367

Research Division, 1966

Box-folder 10 folder: 368

Roanoke Symphony, 1965-1968

Box-folder 10 folder: 369-370

Rockefeller Foundation, 1965-1966

Box-folder 10 folder: 371

R.O.T.C., 1963-1967

Box-folder 10 folder: 372

Salary Information, 1964-1966

Box-folder 10 folder: 373

Schewe, Gen. M.W., 1965-1966

Box-folder 10 folder: 374

Scholarships, 1964-1965

Box-folder 10 folder: 375

Selective service – Selective service regulations, 1966

Box-folder 10 folder: 376

Sigma Xi, 1964-1967

Box-folder 10 folder: 377

Social Sciences Committee, 1965

Box-folder 10 folder: 378

Sporn Award, 1965-1968

Box-folder 10 folder: 379

State Council of Higher Education, 1966

Box-folder 11 folder: 380-381

State Technical Services Act, 1965-1966

Box-folder 11 folder: 382

Statistics Department, 1965

Box-folder 11 folder: 383

Statistics Department, 1966

Box-folder 11 folder: 384-385

Student Activities Committee, 1966

Box-folder 11 folder: 386

Summer School, 1965

Box-folder 11 folder: 387

Teaching-Learning Issues, 1966

Box-folder 11 folder: 388

Tech Festival Association, 1965

Box-folder 11 folder: 389

Tech Festival Association, 1966

Box-folder 11 folder: 390

Thompson Ramo Woolridge, Inc., 1966

Box-folder 11 folder: 391

Vet Science – Dr. Watson, 1965-1966

Box-folder 11 folder: 392

Virginia Academy of Science, 1965

Box-folder 11 folder: 393

Virginia Association Research Center (VARC), 1964-1965

Box-folder 11 folder: 394-395

VARC, 1965

Box-folder 11 folder: 396-397

VARC, 1966

Box-folder 11 folder: 398-400

VARC, 1966-1968

Box-folder 11 folder: 401

Visiting Scholar Program – College Scholars, 1965

Box-folder 11 folder: 402-403

Visiting Scholar Program – University Scholars, 1965

Box-folder 11 folder: 404

Visiting Scholar Program – University Scholars, 1965-1966

Box-folder 11 folder: 405

Visiting Scholar Program – College and Department Scholars, 1966

Box-folder 12 folder: 406-407

Visiting Scholar Program – University Scholars, 1966

Box-folder 12 folder: 408-410

Water Resources Research Institute, 1965

Box-folder 12 folder: 411

Water Resources Research, 1966

Box-folder 12 folder: 412

Wood Construction Department, 1963-1966

Box-folder 12 folder: 413

Worcester, Willis G., Dean, 1965-1966

Box-folder 12 folder: 414

Worcester, Willis G., Dean, 1966

Box-folder 12 folder: 415

Y.M.C.A., 1964-1966
Box-folder 12 folder: 416

American Association of University Professors, 1968-1969

Box-folder 12 folder: 417

Academic Deans, 1968-1969

Box-folder 12 folder: 418

Admissions, 1967-1968

Box-folder 12 folder: 419

Aerospace Engineering, 1967

Box-folder 12 folder: 420

Agency for International Development, 1967-1968

Box-folder 12 folder: 421

Agricultural Conference Board, 1968

Box-folder 12 folder: 422

Agricultural Economics, 1967-1968

Box-folder 12 folder: 423

Agricultural Engineering, 1967-1968

Box-folder 12 folder: 424

Agricultural Engineering Study Committee, 1968

Box-folder 12 folder: 425

Agronomy, 1967-1968

Box-folder 12 folder: 426

ALICE – Student Newspaper – Copies of an underground student newspaper, 1968-1969

Box-folder 12 folder: 427

Alumni Association, 1967-1968

Box-folder 12 folder: 428

Alumni Association, 1969

Box-folder 12 folder: 429

American Council on Education, 1967-1969

Box-folder 12 folder: 430

Animal Science Department, 1967-1968

Box-folder 12 folder: 431

Appalachian Institute, 1969

Box-folder 12 folder: 432

Art Department, 1967

Box-folder 12 folder: 433-434

Associates, Visits and General Information, 1967-1968

Box-folder 12 folder: 435

Athletics, 1967

Box-folder 12 folder: 436

Athletics Association, 1967-1969

Box-folder 12 folder: 437

Atomic Energy Commission, 1969

Box-folder 12 folder: 438-439

Basic Policy Committee, 1968-1969

Box-folder 12 folder: 440

Behavioral and Social Sciences Survey Committee, 1968

Box-folder 12 folder: 441

Bell, Wilson B., 1967-1968

Box-folder 12 folder: 442

Berea College Enclosures, Appalachian Institute – Information on a conference on poverty in Appalachia, 1968-1969

Box-folder 12 folder: 443

Biochemistry, 1967-1968

Box-folder 12 folder: 444

Biochemistry Department, 1969

Box-folder 12 folder: 445

Biology Department, 1967-1968

Box-folder 13 folder: 446

Black Students' Letters – Letter concerning Black student rights as well as information on educational programming concerning Black history, 1968

Box-folder 13 folder: 447

Board of Visitors, 1968

Box-folder 13 folder: 448

Bond issues, 1968

Box-folder 13 folder: 449

Brandt, Congratulations, 1968

Box-folder 13 folder: 450

Budget, 1967-1968

Box-folder 13 folder: 451

Budget Preparation, 1968

Box-folder 13 folder: 452-454

Building Committee, 1967

Box-folder 13 folder: 455-458

Building Committee, 1967-1968

Box-folder 13 folder: 459

Bull, Fred W., 1966-1968

Box-folder 13 folder: 460

Burchard, Charles, 1967

Box-folder 13 folder: 461

Burchard, Charles, 1968-1969

Box-folder 13 folder: 462

Campus Governance Program, 1967-1968

Box-folder 13 folder: 463

Capital Outlay, 1967-1968

Box-folder 13 folder: 464

Catalog Committee, 1967-1968

Box-folder 13 folder: 465

Cassell, Stuart K., 1967-1968

Box-folder 13 folder: 466

Centennial, 1966-1967

Box-folder 13 folder: 467

Center for Excellence Proposal Committee, 1968

Box-folder 13 folder: 468

Center for Research in College Instruction in Science and Math, 1967

Box-folder 13 folder: 469

Chairmen Meetings, 1967-1968

Box-folder 13 folder: 470

Chemistry Department, 1967

Box-folder 13 folder: 471

Chemical Engineering, 1967

Box-folder 13 folder: 472

Civilian Intermediary Council, 1967-1968

Box-folder 13 folder: 473

Civil Engineering, 1967-1968

Box-folder 13 folder: 474

Coffee Payments, 1968

Box-folder 13 folder: 475

College Committee on Advising, 1967

Box-folder 13 folder: 476

Commencement, 1967-1968

Box-folder 13 folder: 477

Computer Committee, 1967

Box-folder 13 folder: 478

Computer Committee, 1968

Box-folder 13 folder: 479-480

Consulting, 1968-1969

Box-folder 13 folder: 481

Corps of Cadets, 1969

Box-folder 13 folder: 482

Corps of Engineers Fellowship Program, 1967

Box-folder 13 folder: 483

Council of Deans – Meetings, 1968

Box-folder 13 folder: 484

Counseling Center, 1968-1969

Box-folder 13 folder: 485

Dairy Science Department, 1967

Box-folder 13 folder: 486

Dean J.W. – V.P. Students – Letter concerning the playing of "Dixie" and the flying of the confederate flag at Virginia Tech sporting events, 1968-1969

Box-folder 14 folder: 487

Dean of Men – Letter concerning housing availability for women and African-Americans.

Box-folder 14 folder: 488

Dean of Women – Letter concerning the issue of interracial dating, 1966-1968

Box-folder 14 folder: 489-490

Dean of Students, 1968

Box-folder 14 folder: 491

Dean of Students, 1967-1968

Box-folder 14 folder: 492

Dean of Students – Discipline, 1968

Box-folder 14 folder: 493

Development Council, 1968

Box-folder 14 folder: 494

Director of Development, 1968

Box-folder 14 folder: 495

Department of Economics, 1965-1968

Box-folder 14 folder: 496

Economics Department, 1969

Box-folder 14 folder: 497

Department of Education, 1968

Box-folder 14 folder: 498

Education Foundation, 1968

Box-folder 14 folder: 499-500

EDUCOM, 1967-1968

Box-folder 14 folder: 501

EDUCOM – Interuniversity Communications Council, 1967

Box-folder 14 folder: 502

Electrical Engineering, 1968

Box-folder 14 folder: 503

Energy Research Group, 1967

Box-folder 14 folder: 504

College of Engineering, 1968

Box-folder 14 folder: 505

Engineering Mechanics, 1967-1968

Box-folder 14 folder: 506

Engineering Mechanics Committee, 1966-1967

Box-folder 14 folder: 507

English – Speaking Union, 1965-1967

Box-folder 14 folder: 508

Enrollment Statistics, 1967

Box-folder 14 folder: 509

Entomology Department, 1968

Box-folder 14 folder: 510

ESSO – Education Foundation, 1967

Box-folder 14 folder: 511

ESSO – Education Foundation, 1968

Box-folder 14 folder: 512-514

Extension Division, 1967

Box-folder 14 folder: 515

Extension Division, 1967-1968

Box-folder 14 folder: 516-518

Faculty Handbook Recommendations, 1967

Box-folder 14 folder: 519

Faculty Senate Steering Committee, 1968

Box-folder 14 folder: 520

Ferrum Junior College, 1968

Box-folder 14 folder: 521

Foreign Languages Department, 1966-1969

Box-folder 14 folder: 522

Foreign Scholars, 1968-1969

Box-folder 14 folder: 523

Foreign Study, 1965-1967

Box-folder 14 folder: 524

Forestry and Wildlife, 1967-1968

Box-folder 14 folder: 525

Forestry and Wildlife, 1968

Box-folder 14 folder: 526

Fraternities and Sororities Subcommittee, 1968-1969

Box-folder 15 folder: 527

Geology Department, 1967-1968

Box-folder 15 folder: 528

Glee Club, 1968-1969

Box-folder 15 folder: 529

Governor's Day, 1969

Box-folder 15 folder: 530

Grade Changes, 1967

Box-folder 15 folder: 531

Grade Summary, 1967-1968

Box-folder 15 folder: 532

Graduate Committee Minutes, 1967-1969

Box-folder 15 folder: 533

Graduate School, 1967-1968

Box-folder 15 folder: 534

Hahn, T. Marshall Jr., 1968

Box-folder 15 folder: 535

Harper, Laura Jane, 1968

Box-folder 15 folder: 536

Health, Education and Welfare Department, 1964-1969

Box-folder 15 folder: 537

Health and Physical Education, 1968

Box-folder 15 folder: 538

Higher Education Study Commission, 1968-1969

Box-folder 15 folder: 539

History Department, 1967

Box-folder 15 folder: 540

Honor Court, 1967-1969

Box-folder 15 folder: 541

Horticulture Department, 1968

Box-folder 15 folder: 542

Housing Conference, 1968

Box-folder 15 folder: 543

Industrial Engineering, 1967-1968

Box-folder 15 folder: 544

Information Services, 1968

Box-folder 15 folder: 545

Institutional Research, 1968

Box-folder 15 folder: 546

Institution Research, 1968

Box-folder 15 folder: 547

Instructional Programs Advisory Committee, 1967

Box-folder 15 folder: 548

International Education Committee, 1968

Box-folder 15 folder: 549

International Programs, 1967

Box-folder 15 folder: 550

Judicial Committee, 1967-1968

Box-folder 15 folder: 551

Letter to the Lilliputians, 1968

Box-folder 15 folder: 552-553

Library, 1968

Box-folder 15 folder: 554

Library – Acquisitions, 1967

Box-folder 15 folder: 555

Library Committee, 1967

Box-folder 15 folder: 556-558

Malpass, Leslie F., Dean, 1967-1968

Box-folder 15 folder: 559

Martin, James E., 1968

Box-folder 15 folder: 560

Mathematics Department, 1966-1968

Box-folder 15 folder: 561

Mechanical Engineering, 1967-1968

Box-folder 15 folder: 562

Military Affairs Committee, 1968

Box-folder 15 folder: 563

Miscellaneous – Bulletins, 1967

Box-folder 15 folder: 564

Miscellaneous – Letters, 1968

Box-folder 15 folder: 565

Miscellaneous – Reports and Figures, 1964-1967

Box-folder 15 folder: 566

Mitchell, H.H., 1967

Box-folder 15 folder: 567-568

Mitchell, H.H., Dean, 1967-1968

Box-folder 15 folder: 569

Montgomery County Study Group, 1968

Box-folder 15 folder: 570

National Association of State Universities and Land Grant Colleges, 1967-1968

Box-folder 15 folder: 571

National Research Council, 1968

Box-folder 15 folder: 572

National Science Foundation (NSF), 1968

Box-folder 15 folder: 573

NSF, 1968

Box-folder 16 folder: 574

NSF, 1968-1969

Box-folder 16 folder: 575

NSF – Computer Proposal, 1967

Box-folder 16 folder: 576

NSF – Departmental Science and Development Proposal for Geological Sciences, 1969

Box-folder 16 folder: 577

NSF – Foreign Fellowship, 1967-1968

Box-folder 16 folder: 578-580

New Faculty, 1967-1968

Box-folder 16 folder: 581

Old Dominion College, 1968

Box-folder 16 folder: 582

Orchestra, 1968

Box-folder 16 folder: 583

Orientation Committee, 1968

Box-folder 16 folder: 584

Parents, Correspondence, 1968

Box-folder 16 folder: 585

Pass Fail letters 1969.,

Box-folder 16 folder: 586

Personnel – Garber, 1967-1968

Box-folder 16 folder: 587

Physics Department, 1968-1969

Box-folder 16 folder: 588

Placement and Guidance, 1968

Box-folder 16 folder: 589

Plant Pathology, 1969

Box-folder 16 folder: 590

Plant Pathology Publications, 1968

Box-folder 16 folder: 591

Political Science Department, 1968-1969

Box-folder 16 folder: 592

Poultry Science, 1967-1968

Box-folder 16 folder: 593

Presbyterian Church, 1968

Box-folder 16 folder: 594

Promotions, 1967

Box-folder 16 folder: 595

Promotions of Faculty, 1967

Box-folder 16 folder: 596

Proposals, 1967

Box-folder 16 folder: 597-598

Proposals, 1968

Box-folder 16 folder: 599

Prospective Personnel, 1968-1969

Box-folder 16 folder: 600

Psychology, 1968

Box-folder 16 folder: 601

Psychology and Sociology, 1967

Box-folder 16 folder: 602

Quality Credit Averages, 1967-1968

Box-folder 16 folder: 603

Questionnaires, 1968

Box-folder 16 folder: 604

Recommendations for Students, 1969

Box-folder 16 folder: 605

Registrar – Keller, 1968

Box-folder 16 folder: 606

Requisitions, 1968

Box-folder 16 folder: 607

Requisitions – expenses and travel, 1969

Box-folder 16 folder: 608

Research Council Meetings, 1967-1969

Box-folder 16 folder: 609

Research Division, 1967

Box-folder 16 folder: 610-613

Research Division, 1968

Box-folder 16 folder: 614

Research Division, 1969

Box-folder 16 folder: 615

Research Division – Monthly Reports, 1968

Box-folder 16 folder: 616

Research Division – Monthly Reports, 1967-1968

Box-folder 16 folder: 617

Richmond Professional Institute, 1967-1968

Box-folder 16 folder: 618

Rockefeller Foundation, 1968

Box-folder 16 folder: 619

R.O.T.C., 1968

Box-folder 16 folder: 620

Sabbaticals, 1968

Box-folder 16 folder: 621

Sea Grant Program, 1967

Box-folder 17 folder: 622

Smithsonian Institution, 1968

Box-folder 17 folder: 623

Sociology, 1968

Box-folder 17 folder: 624

Southern Association of Colleges and Schools, 1967

Box-folder 17 folder: 625

Southern Association of Land Grant Colleges and State Universities, 1967-1968

Box-folder 17 folder: 626

State Board of Education, 1968

Box-folder 17 folder: 627-628

State Council of Higher Education, 1967

Box-folder 17 folder: 629

State Council of Higher Education, 1967

Box-folder 17 folder: 630

State Council of Higher Education, 1968

Box-folder 17 folder: 631-632

Statements – Expenditures and Balances, 1967-1968

Box-folder 17 folder: 633

Statistics Department, 1968

Box-folder 17 folder: 634

Student Activities Committee, 1966-1967

Box-folder 17 folder: 635-637

Student Activities Committee, 1967

Box-folder 17 folder: 638

Student Activities Committee, 1968

Box-folder 17 folder: 639

Student Activities Committee, 1967-1968

Box-folder 17 folder: 640-642

Student Activities Committee, 1968

Box-folder 17 folder: 643

Student Activity Fee, 1968

Box-folder 17 folder: 644

Student Budget Board, 1967

Box-folder 17 folder: 645

Student Correspondence – Copies of underground student publications concerned with student rights, 1968

Box-folder 17 folder: 646

Student Government Senate Minutes, 1966-1967

Box-folder 17 folder: 647-648

Student Government Senate Minutes, 1968

Box-folder 17 folder: 649

Student Leaders, 1968

Box-folder 17 folder: 650

Student Life Committee, 1968

Box-folder 17 folder: 651

Student Rights and Freedom, 1967-1969

Box-folder 17 folder: 652

Student Union, 1968

Box-folder 17 folder: 653

Summer Orientation, 1968

Box-folder 17 folder: 654

Tayloe Murphy Institute, 1968

Box-folder 17 folder: 655

Tech United Ministries, 1968

Box-folder 17 folder: 656

Themis Proposal, 1968

Box-folder 17 folder: 657

TIAA-CREF, 1968

Box-folder 17 folder: 658

Traffic Appeals Committee, 1968

Box-folder 17 folder: 659

Travel Expense Vouchers, 1968

Box-folder 17 folder: 660-674

University Council, 1968

Box-folder 18 folder: 675

University Enterprises, 1968

Box-folder 18 folder: 676

University Research, 1968

Box-folder 18 folder: 677

Upward Bound, 1968

Box-folder 18 folder: 678

Urban and Regional Studies, 1967

Box-folder 18 folder: 679

Vandenburg, H.P.C., 1968

Box-folder 18 folder: 680

Virginia Associated Research Center, 1968

Box-folder 18 folder: 681

Vice Presidential Openings, 1968

Box-folder 18 folder: 682

Visiting Scholar Honorariums, 1968

Box-folder 18 folder: 683-684

Visiting Scholar Program, 1968

Box-folder 18 folder: 685

Visiting Scholar Program – College and Department Scholars, 1967

Box-folder 18 folder: 686

Visiting Scholar Program – College and Department Scholars, 1968

Box-folder 18 folder: 687

Visiting Scholar Program – University Scholars, 1968

Box-folder 18 folder: 688

Wallops Island Group, 1968

Box-folder 18 folder: 689

Water Resources Research, 1968

Box-folder 18 folder: 690

Worcester, W.G., Dean, 1967

Box-folder 18 folder: 691-692

Worcester, W.G., Dean, 1968