A Collection in
Special Collections
Collection Number Ms2010-048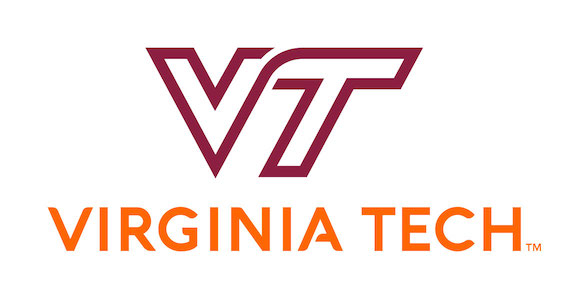 Special Collections, Virginia Polytechnic Institute and State University
Special Collections, University Libraries (0434)
560 Drillfield Drive
Newman Library, Virginia Tech
Blacksburg, Virginia 24061
USA
Phone: (540) 231-6308
Fax: (540) 231-3694
Email:
specref@vt.edu
URL:
http://spec.lib.vt.edu/
© 2010 By Virginia Polytechnic Institute and State University. All rights reserved.
Processed by: Julia Viets Special Collections Staff
Repository
Special Collections, Virginia Polytechnic Institute and State University, Blacksburg, Va.
Collection Number
Ms2010-048
Title
Confederate Quartermaster Records 1862-1864
Physical Characteristics
1 folder; 0.1 cu ft
Creator
Confederate Quartermaster Generals Office
Language
English
Abstract
Three invoices and a letter from the Confederate Quartermaster General's Office, dated 1862-1864. They list food and cookery purchases.
---
Access Restrictions
Collection is open to research.
Use Restrictions
There are no restrictions.
Preferred Citation
Researchers wishing to cite this collection should include the following information: Confederate Quartermaster Records, Ms2010-048, Special Collections, Virginia Polytechnic Institute and State University, Blacksburg, Va.
Acquisition Information
The Confederate Quartermaster Records were acquired by Special Collections prior to 2009.
Processing Information
The processing, arrangement, and description of the Confederate Quartermaster Records were commenced and completed in June 2010.
On February 26, 1861 the Confederate congress created the position of Quartermaster General. Comprising the rest of the quartermaster bureau were six majors and a colonel. In May of 1861, the Confederate government moved to Richmond, Virginia; the administrative headquarters of the Quartermaster General were located on the corner of Ninth and Main St.
Wilson, Harold S. Confederate Industry: Manufacturers and Quartermasters in the Civil War. Jackson: University of Mississippi, 2002. Print.
This collection contains three documents from the Confederate Quartermaster Generals Office:
A letter dated Sept 30, 1864; it is written on official office stationary and mentions finished accounts on that have been left at the office for further adjustments.
An invoice of Quartermaster's stores, dated Nov 1, 1862. It lists various cookery items, like kettles and pots, to be turned over to Captain G.A. Wallace for 'Camp of Paroled Prisoners.'
An invoice dated March 31, 1864 that lists a purchase made on February 17 for 105 bushels of corn for $420.
This collection is arranged by material type.
The Confederate Quartermaster in the Trans-Mississippi by James L. Nichols. (UC 85 .N5 Spec Civil War)
Quartermaster: a brief account of the life of Colonel Abraham Charles Myers, Quartermaster General C.S.A by Walter E. Burke, Jr. (E 467.1 .M94 B875 1976 Spec Civil War)
Subjects:

Civil War
United States--History--Civil War, 1861-1865
---