A Collection in
Special Collections
Collection Number Ms2010-030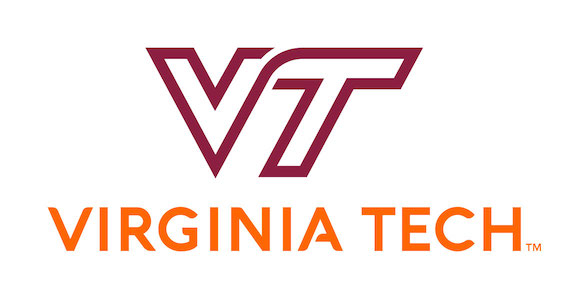 Special Collections, Virginia Polytechnic Institute and State University
Special Collections, University Libraries (0434)
560 Drillfield Drive
Newman Library, Virginia Tech
Blacksburg, Virginia 24061
USA
Phone: (540) 231-6308
Fax: (540) 231-3694
Email:
specref@vt.edu
URL:
http://spec.lib.vt.edu/
© 2010 By Virginia Polytechnic Institute and State University. All rights reserved.
Processed by: Josh Howard, Special Collections Staff
Repository
Special Collections, Virginia Polytechnic Institute and State University, Blacksburg, Va.
Collection Number
Ms2010-030
Title
Christian Hook Diary, 1864, 1925
DIGITAL CONTENT
This diary has been digitized and is available online .
Physical Characteristics
1 folder; 0.1 cu. ft.
Creator
Christian Hook
Language
English
Abstract
Christian Hook was a Union Corporal in 151st Ohio Infantry (National Guard) during the Civil War. The collection contains his diary of May to August 1864, including entries on camp life and a near-court martial, as well as a reunion flyer for the regiment from 1925.
---
Access Restrictions
Collection is open to research.
Use Restrictions
Permission to publish from the Christian Hook Diary must be obtained from Special Collections, Virginia Tech.
Preferred Citation
Researchers wishing to cite this collection should include the following information: Christian Hook Diary, Ms2010-030, Special Collections, Virginia Polytechnic Institute and State University, Blacksburg, Va.
Acquisition Information
The Christian Hook Diary was purchased by Special Collections in March 2010.
Alternate Form Available
This diary has been digitized and is available online .
Processing Information
The processing, arrangement, and description of the Christian Hook Diary commenced and was completed in June 2010.
Hook was a corporal with Company C, 151st Regiment, Ohio Infantry (National Guard), fighting for the Union in the Civil War. Hometown of Lima, Ohio, in Allen County. His Civil War service was without incident until July 30 when he was arrested and ordered to stand trial for disobeying orders, but the matter was apparently dismissed August 6. Hook returned home with the rest of his Regiment after their service time concluded.
The 151st Regiment was organized at Camp Dennison, Ohio, mustered in May 18, 1864, and immediately departed for Washington, D.C. specifically for 100 days of service. Company C was assigned to duty as garrison at Fort Stevens. However, Hook lists several other forts where he was stationed, including Fort Sumner, Fort De Russey, and Fort Simmons. Regiment was concentrated at Fort Simmons August 17, moved to Camp Chase, Ohio, August 23, and mustered out August 27, 1864. Highlights of service include the repelling of Early's attacks on Washington July 11-12 and a visit by President Lincoln immediately before the attacks commenced. Only suffered 10 casualties, all from disease.
Entries primarily detail Hook's movements and actions from the day before mustering in Ohio until a few days before his return. Hook notes passing Harpers Ferry and encountering wounded soldiers returning home. Most days are described as "pleasant" in the fortifications around Washington, D.C. throughout the first half of Hook's deployment. Lincoln arrived in camp on July 10. His subsequent addresses show he knew Confederate Lt. Gen. Jubal A. Early's forces would be arriving within a day and proceeded to stay in camp to observe the fighting, now referred to as the Battle of Fort Stevens. The strong defenses of Fort Stevens minimized the military threat and Early withdrew after two days of skirmishing without attempting any serious assaults.
Hook notes the fortifications around Washington returned to quiet by July 14. All entries return to describing the days as pleasant until July 30. An apparent disagreement over the posting of troops resulted in Hook's arrest and detainment at Fort Sumner while awaiting trial for court martial. For unapparent reasons, Hook was released August 6. The rest of the journal notes his picket duty, although the dates August 10-15 are missing. Diary concludes with Hook in Baltimore August 21 awaiting departure to Harrisburg and ultimately to Ohio for the Regiment to be mustered out.
Excerpt from July 11: "Old abe was here to day about 11 o'clock and he looked through the glasses and said that they was in 2 hours march of the fort thereabout two o'clock they commenced firing on skirmish..."
Excerpt from July 30: "This pleasant morning I went out on our picket and on my reaching the post that I was to relive I put my men on post then was ordered to take them and put them on the other post but refused and was put under a rest for disobeying orders and stand a trail of cort marshal..."
The collection is by material type. There is a single diary and a single reunion flyer.
Subjects:

Civil War
United States--History--Civil War, 1861-1865
United States--History--Civil War, 1861-1865--Diaries
---
This diary has been digitized and is available online .