A Collection in
Special Collections
Collection Number Ms1960-003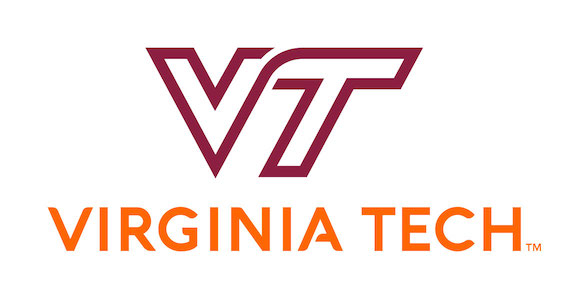 Special Collections, Virginia Polytechnic Institute and State University
© 2010 By Virginia Polytechnic Institute and State University. All rights reserved.
Processed by: Jennifer Vipperman Mitchell,
Special Collections Staff
Repository
Special Collections, Virginia Polytechnic Institute and State University, Blacksburg, Va.
Collection Number
Ms1960-003
Title
William Bradford Alwood Collection, 1854-1927
Physical Characteristics
5 boxes and 6 oversized folders; 1.9 cu. ft.
Collector
William B. Alwood
Language
English
Abstract
Professor of horticulture, entomology, and mycology at Virginia Tech (1891-1904); fellow of the American Association for the Advancement of Science. Papers include research papers, theses, brochures, and notebooks on such subjects as cider, wine making, grapes, and pellagra.
---
Access Restrictions
Collection is open to research.
Use Restrictions
There are no restrictions.
Preferred Citation
Researchers wishing to cite this collection should include the following information: William Bradford Alwood Papers, Ms1960-003, Special Collections, Virginia Polytechnic Institute and State University, Blacksburg, Va.
Acquisition Information
The William Bradford Alwood Papers were acquired by the library prior to 1960. An addition to the collection was donated to Special Collections in 2007.
Processing Information
The processing, arrangement and description of the William Bradford Alwood Collection was completed in May, 2010.
William Bradford Alwood was born August 11, 1859 in Delta, Ohio. He attended Ohio State University and George Washington University. He also received training at the Royal Pomology School in Germany, and the Pasteur Institute in France. Alwood served as the Vice-Director of the Virginia Agricultural Experiment Station from 1888 to 1904. During this time he served as Professor of Horticulture, Entomology, and Mycology at the Virginia Polytechnic Institute.
After leaving VPI in 1904, Alwood moved to Charlottesville where he established an enological laboratory which was later incorporated into the USDA Bureau of Chemistry; he was named Chief of Enological Investigations. He continued his relationship with VPI by donating several books and papers to the library and kept in touch with old colleagues. He was awarded a certificate of merit by VPI in 1923. Alwood died April 13, 1946.
The collection mainly consists of pamphlets and papers relating to various subjects including wine making, apples, pears, grapes, bacteriology, and fungi. Research papers and theses are also present in the collection. The collection also included 15 notebooks containing notes relating to Alwood's research.
The collection is arranged in three series: Series I which consists of pamphlet files is arranged alphabetically by subject, Series II which is composed of research papers and theses is arranged in chronological order and with series III, the research notebooks, arranged in numerical order.
Subjects:

Faculty
History of Food and Drink
Science and Technology
University Archives
University History
Virginia Agricultural and Mechanical College
Virginia Agriculutral and Mechanical College and Polytechnic Institute
---
Series I: Pamphlet files, 1894-1927
Box-folder 1:1

Correspondence, 1927

Box-folder 1:2

Alcoholometer

Box-folder 1:3

Apple

Box-folder 1:4

Apple

Box-folder 1:5

Bacteriology - Illustrations

Box-folder 1:6

Black rot; Champagne

Box-folder 1:7

Cider

Box-folder 1:8

Cream of Tartar - Ginseng

Box-folder 1:9

Grapes

Box-folder 1:10

Histology - Pears

Box-folder 1:11

Pellagra - Tartaric Acid

Box-folder 1:12

USDA Bureau of Chemistry - Enological Lab

Box-folder 2:1

Vinegar

Box-folder 2:2

Wine and Winemaking

Box-folder 2:3

Wine and Winemaking - Report on fermentation and composition of Catawba wines, 1913

Box-folder 2:4

Wine and Winemaking - Report on fermentation and composition of Norton wines, 1914

Box-folder 2:5

Wine and Winemaking - Report on fermentation and composition of Clinton, Cynthiana, Montefiore, and Schraidtes wines, 1915

Box-folder 2:6

Wine - Analyses, Tables

Box-folder 2:7

Reprints, 1894-1915

Oversize folder 1

Bacteriology-Illustrations; Cider; Cream of Tartar

Oversize folder 2

Grapes

Oversize folder 3

Insects - Classification; USDA Bureau of Chemistry, Enological Laboratory

Oversize folder 4

Wines and Winemaking - Fermentation and compostion of Catawba wines, 1913

Oversize folder 5

Wine and Winemaking - Report on fermentation and composition of Norton wines, 1914

Oversize folder 6

Wine and Winemaking - Report on fermentation and composition of Clinton, Cynthiana, Montefiore, and Schraidtes wines, 1915
Series II: Research papers and Theses, 1854-1914
Box-folder 2:8

Bitter Rot - Research and Correspondence, 1854-1903

Box-folder 2:9

Bitter Rot - Research and Correspondence, 1854-1903

Box-folder 2:10

Project Outlines, 1908-1914

Box-folder 2:11

Theses - Early records, 1910

Box-folder 3:1

Mycology, 1910-1914

Box-folder 3:2

Cedar Rust Research, 1914

Box-folder 3:3

Plant Disease Survey, 1914

Box-folder 3:4

Spray Injury, 1914

Box-folder 3:5

Frog-eye Leaf Spot, 1914
Series III: Research Notebooks, 1888-1912
Box 4

Laboratory Notes, 1888

Box 4

Notes - U.S. Enological Station, Sandusky, Ohio, 1910

Box 4

Cellar Book No. 1, 1907-1908

Box 4

Cellar Book No. 2, 1908-1909

Box 4

Cellar Book, Sandusky, 1911

Box 4

Monometer Tests, 1908

Box 4

Notes - Experimental tests on methods, 1909

Box 5

Apples

Box 5

Commercial Wines, 1911

Box 5

Samples, Lab entry number, 1911

Box 5

Weight Book, 1911-1912

Box 5

Current Lab Notes, 1907

Box 5

Analyses, 1911

Box 5

Notes on Analysis, 1911

Box 5

[No Title], 1907

Box 5

Yeast record, 1909