A Collection in
Special Collections
Collection Number Ms2001-035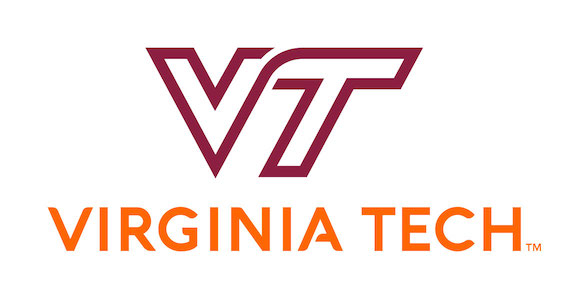 Special Collections, Virginia Polytechnic Institute and State University
Special Collections, University Libraries (0434)
560 Drillfield Drive
Newman Library, Virginia Tech
Blacksburg, Virginia 24061
USA
Phone: (540) 231-6308
Fax: (540) 231-3694
Email:
specref@vt.edu
URL:
http://spec.lib.vt.edu/
© 2011 By Virginia Polytechnic Institute and State University. All rights reserved.
Processed by: Special Collections Staff
Repository
Special Collections, Virginia Polytechnic Institute and State University, Blacksburg, Va.
Collection Number
Ms2001-035
Title
Margarete Schutte-Lihotzky Biographical Materials, 1993-2000
Physical Characteristics
0.1 cu. ft. 1 folder
Language
Materials in this collection are in German and English .
---
Access Restrictions
Collection is open for research.
Use Restrictions
Permission to publish material from Margarete Schütte-Lihotzky Biographical Materials must be obtained from Special Collections, Virginia Tech.
Preferred Citation
Researchers wishing to cite this collection should include the following information: Margarete Schütte-Lihotzky Biographical Materials, Ms2001-035, Special Collections, Virginia Polytechnic Institute and State University, Blacksburg, Va.
Margaret Schutte-Lihotzky was born January 23, 1897, in Vienna, Austria. In 1915, she enrolled in what is now the Academy of Applied Arts in Vienna becoming their first female student. Studying under Oskar Strnad, a pioneer in sozialer wohnbau (social housing), Lihotzky developed a strong connection between design and functionality. In 1926, she moved to Germany where she became a member of Ernst May's team dedicated to solving Frankfurt's housing shortage in the late 1920s. Here Lihotzky developed her "Frankfort Kitchen" a standardized low-cost design that turned the kitchen into a laboratory with specific types of work surfaces, drawers, and cabinets for specific functions and utensils. Mass production of the kitchens began in 1927 with 10,000 of them placed in housing units throughout Frankfurt. She married Wilhelm Schutte in 1927 and the couple moved to the Soviet Union in 1930. Here and in following years her architectural work ranged from architectural designs for kindergartens to planning for heavy industry centers.
Lihotzky was noted for her political activism against Nazism. She had become a Communist Party member in the late 1930s, and in 1940 journeyed from Turkey to Austria on a clandestine mission involving Austria's Nazi resistance. She was arrested by the Gestapo and initially sentenced to death but her sentence was converted at the last minute to 15 years in prison. At the end of the war she was released from a prison in southern Germany. An Austrian television film about her experienced, "One Minute of Darkness Does Not Make Us Blind," was made in 1986.
After the war, Lihotzky eventually returned to Austria where she became a leader of the Federation of Democratic Women, a party that possessed close ties to the Communist Party. Due to the political environment of the Cold War her architectural career suffered because of her political affiliations and she was only able to receive a handful of commissions. However, in 1980 she received the Architecture Award of the City of Vienna, and she was offered the Austrian Medal for Science and Art in 1988. She declined the medal at the time because it was to be presented by Austrian president, Kurt Waldheim, who had been accused of suppressing his Nazi past. She accepted the award years later. Lihotzky died January 18, 2000 at the age of 102.
The collection contains two exhibition announcements, one from 1993 and another in celebration of Schütte-Lihotzky's 100th birthday in 1997, an obituary from The New York Times dated January 23, 2000 and photographs of her grave.
IAWA Small Collections, Ms2009-054. Finding aid available on the Virginia Heritage database.
Persons:

Schütte-Lihotzky, Margarete

Subjects:

International Archive of Women in Architecture (IAWA)
---
Folder 1
2 exhibit announcements, 1993-1997
New York Times obituary, January 23, 2000
Photographs of her grave site