A Collection in
Special Collections
Collection Number Ms2007-030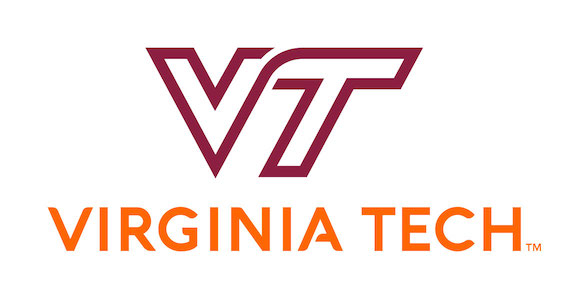 Special Collections, Virginia Polytechnic Institute and State University
Special Collections, University Libraries (0434)
560 Drillfield Drive
Newman Library, Virginia Tech
Blacksburg, Virginia 24061
USA
Phone: (540) 231-6308
Fax: (540) 231-3694
Email:
specref@vt.edu
URL:
http://spec.lib.vt.edu/
© 2009 By Virginia Polytechnic Institute and State University. All rights reserved.
Processed by: Sherrie A. Bowser, Special Collections
Repository
Special Collections, Virginia Polytechnic Institute and State University, Blacksburg, Va.
Collection Number
Ms2007-030
Title
Mary Brown Channel Architectural Collection, 1936-1978, bulk 1936-1950
Physical Characteristics
8 containers; 3 map cabinet drawers 14.0 cu. ft.
Creator
Mary Brown Channel
Language
English
Abstract
After graduating from Randolph-Macon Woman's College in 1929, Channel earned her degree in architecture at Cornell University in 1933. She returned to her hometown of Portsmouth, Virginia, and worked at a firm for two years before opening her own office as the first registered woman architect in Virginia. She became known for her residential and church designs. Her collection includes sketches and drawings for about 160 mostly residential projects in the Portsmouth area. Also included are some college drawings and projects.
---
Access Restrictions
Collection is open to research.
Use Restrictions
Permission to publish from the Mary Brown Channel Architectural Collection must be obtained from Special Collections, Virginia Tech.
Many of the college drawings and projects are extremely fragile and may require conservation work prior to access.
Preferred Citation
Researchers wishing to cite this collection should include the following information: Mary Brown Channel Architectural Collection, Ms2007-030, Special Collections, Virginia Polytechnic Institute and State University, Blacksburg, Va.
Acquisition Information
The Mary Brown Channel Architectural Collection was donated to Special Collections in 2007.
Processing Information
The processing, arrangement, and description of the Mary Brown Channel Architectural Collection commenced and was completed in April 2010.
Mary Ramsay Brown Channel was born December 8, 1907 to William Ambrose Brown and Mary Ramsay Brown of Portsmouth, VA.
She attended Randolph-Macon's Woman's College earning a bachelor of Mathematics in 1929. Channel wanted to follow her brother to the University of Virginia to study architecture, but women were not accepted into the University's graduate programs at the time. She instead applied and was accepted to Cornell University School of Architecture.
Graduating second in her class in 1933, she was also the first woman to win the Baird Prize Competition Medal. The Baird Prize was a six day design competition held by Cornell for architecture students in their junior and senior years. Channel was awarded the second prize medal for her design of a "monumental aeration fountain for the city reservoir."
Channel returned to Portsmouth, VA after graduation and began her career with the Norfolk architecture firm Rudolph, Cooke and Van Leeuwen. She drew no salary for her two years but gained valuable experience working with the team that designed the main post office in Norfolk as well as several other civic and organizational buildings. In 1935, Channel was one of three candidates in a class of five to pass the Virginia Examining Board's licensing exam becoming Virginia's first licensed female architect.
Following her licensure she opened her own practice. In October, 1941 she married local businessman Warren Henry Channel. After the birth of her first child she limited her practice to residences and churches. Channel retained her license until 1990 and was actively drawing plans into her eighties.
Channel designed structures throughout southeastern Virginia. Some of her projects include the Lafayette Square Arch housing the main entrance of the demolished American National Bank, the old Virginia Power Company Building on High Street, Channel Furniture Store in Greenbrier, numerous houses, church additions, and renovations.
She was recognized in October, 1987, at an occasion honoring Portsmouth's local and statewide notables.
Mary Ramsay Brown Channel died on January 21, 2006. She was 98 years old.
The collection contains sketches and drawings for approximately 160 Portsmouth area projects, the majority of the drawings represent residential designs but churches, retail stores, and institutional buildings are also included. Watercolor class projects from her days at Cornell University School of Architecture are also present; however, these drawings are extremely fragile and may require conservation work prior to access. The materials range in date from 1936-1978 with the bulk of the materials ranging from 1936-1950.
Mary Ramsay Brown Channel did not consistently label or date her drawings. The records are arranged in a project index alphabetically by client's name. When a client's name was not available the records were ordered by project description and/or title. Any text in brackets was supplied by the processor.
In order to determine a date range for each project Channel's signature has been recorded in the project index. MRB stands for Mary Ramsay Brown and would indicate projects undertaken before her marriage in 1941. MBC stands for Mary Brown Channel and would indicate dates post-1941.
On the reverse of a majority of projects there is a number in red ink. This number appears to be an organizational scheme and therefore has been recorded on the project index. They were very helpful in bringing together drawings that had become separated from their projects. However, the researcher should note, there are several cases where the same number appears on distinctly different projects.
There is a one page article about the acquisition of the Mary Brown Channel papers in the Fall 2008 IAWA Center News , the International Archive of Women in Architecture newsletter.
Persons:

Channel, Mary Brown, 1907-2006.

Subjects:

Architects--Virginia.
Architectural drawing--20th century.
Women architects--Virginia.
Women-owned architectural firms.

Genre and Form Terms:

Architectural drawings.
Blueprints.

Occupations:

Architects.
---
The following is a sampling of architectural projects from the Mary Brown Channel Collection. For more information about each project see the complete Project Index
The Project Index list is arranged alphabetically by Project/Client Name and contains information, where available, about the location, date, project type, collaborators, and formats for each project in the collection.
Alexander Dr. and Mrs. Lindon, residence

Atkins, Miss Margaret, residence

Bain, Judge K.A., garage

Bangel, Mr. and Mrs. A.A., residence, remodel

Bishop's Palace, residence

[Boyce], residence

Brooks, Mr. and Mrs. John, residence

Brown Jr., Mr. and Mrs. William A., residence

Brown Jr., William A. and Mary Ramsay Brown, residence, remodel

Brown, Mary Ramsay, beach house

Brown, Misses Myrtle and Violet, residence and remodel

Brown, Mr. and Mrs. J.E., residence and garage

Carr, Sr. and Jr., Drs. George, offices

Channel Furniture Co. Inc., logo, proposed addition and second floor remodeling

Chapman, Robert W., residence and garage

Cherry, Mr. and Mrs. A.L., residence

College Garden Apartments, residential

Cowdrey, Mr. and Mrs. Residence, remodel

Crockin, residence

Darden, Miss M.A., arcade from house to stable

De Vane, Mr. and Mrs. F.D., residence

Dulany, Mr. and Mrs. J.R., residence

Ellis, Mr. R. M., residence and garage apartment

Emmanuel Episcopal Church, new Sunday School

First Baptist Church of Taylorsville

Frohman, Mr. and Mrs., residence

Glensheallah, entrance and neighborhood layout

Grice, Dr. Joseph, store front

Hamilton, Mr. Norman, residence, remodel into 6 family apartment

Harcum, Mr. and Mrs. O.L., residence

Hatcher, residence

Hill, Mr. and Mrs. J. Robbin, residence

Hundley, Mr. and Mrs. J. Bowden, residence

Jones, Dr. and Mrs. T. Elmore, residence, Crawford Place

Joy, Mrs. J.H., two family house

Kempsville Church

[Kline, Buddy], residence

Landerburg's Department Store, new store front

L'Anson, Judge, residence

Lawler, Mr. and Mrs. Weston, residence

Lawrence, Mr. and Mrs. Frank, rear porch for residence

Levitin, Mr. and Mrs., residence

[Littleton], addition to residence

Maupin, Mr. and Mrs. William G., addition to residence

McCready, Mr. Harry, residence

Meads, Dr. and Mrs., proposed porch

Meads, Dr. Vincent, offices

Methodist Church

Mitchell, Mr. and Mrs. H.R., residence

Payne, residence

Richel's Fur Shop, store front

Riddick Jr., Mr. and Mrs. Alfred T., residence

Rodman's [Bar-B-Q restaurant], alterations and additions

Sears Shop, alteration and additions

Shadrick, Thomas, H.W. Brown Florist, addition

Shadrick, Thomas, Camp Robert Hunt

Shepard, Mr. and Mrs. T. H., residence

Shepherd, Mr. and Mrs. Richard, residence

Smith, Esq. C.G., residence

[Smith, J.J.], bungalow

Smith, Mr. Lawrence, remodeling of apartment

Smith, Oscar, pantry

[Snyder], residence

St. Andrews Church, proposed plans for Sunday School

St. John's Church, proposed addition to Sunday School

St. Luke, Episcopal Church, proposed Sunday School addition

St. Paul's Episcopal Church, addition to parish house

Stedhens, Mr. and Mrs., residence

Stimpson, Miss Mary, residence

Stokes, Mr. and Mrs. R.M., residence, remodel

Syer, Mr. and Mrs., residence and garage

Tuberculosis Clinic

Virginia Electric and Power Co., preliminary sketches

Walker, Mr. and Mrs. J.F. and son, residence

Warner, Mrs. T. D., residence, remodel

NOTE: There is a discrepancy in the client name. The plans list the client as Mrs. F.D. Warner while the specifications (Box 10, folder 9) list the client as Mrs. T.D. Warner. Special Collections has received communication from the family of Mrs. Warner and they confirm that the house was remodeled for Mrs. Thomas Dickens Warner.

Waters Esq., C.R., residence

Webb, Mrs. and the Misses Ponton, two family apartment

Willet, Mr. and Mrs. H.I., residence

Winborne, Mr. and Mrs. Waverly, addition to residence

Wisely, Dr. and Mrs. Martin, residence

And other unidentified materials