A Collection in
Special Collections
Collection Number Ms2010-011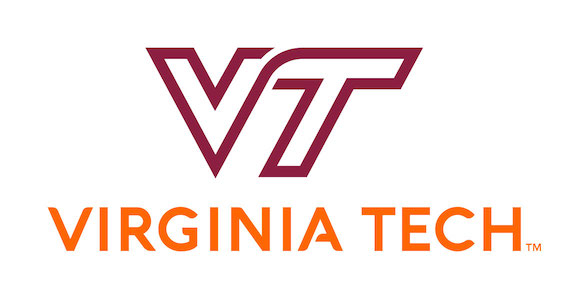 Special Collections, Virginia Polytechnic Institute and State University
Special Collections, University Libraries (0434)
560 Drillfield Drive
Newman Library, Virginia Tech
Blacksburg, Virginia 24061
USA
Phone: (540) 231-6308
Fax: (540) 231-3694
Email:
specref@vt.edu
URL:
http://spec.lib.vt.edu/
© 2010 By Virginia Polytechnic Institute and State University. All rights reserved.
Processed by: Carmen Boggs-Parker Special Collections Staff
Repository
Special Collections, Virginia Polytechnic Institute and State University, Blacksburg, Va.
Collection Number
Ms2010-011
Title
Randolph Family Papers 1851-2004(Bulk 1851-1865)
Physical Characteristics
1 container; 0.1 cu. ft.
Creator
Randolph family
Language
English
Abstract
The collection contains selected transcriptions of correspondence and documents of the Randolph family of Virginia. These documents depict family situations, events leading up to the civil war, and conditions during the war.
---
Access Restrictions
Collection is open to research.
Use Restrictions
There are no restrictions.
Preferred Citation
Researchers wishing to cite this collection should include the following information: Randolph Family Papers, Ms2010-011, Special Collections, Virginia Polytechnic Institute and State University, Blacksburg, Va.
Acquisition Information
The Randolph Family Papers were donated to Special Collections in prior to 2005.
Processing Information
The processing, arrangement and description of the Randolph Family Papers commenced and was completed in March, 2010.
The Randolph family is a prominent family of Virginia, with influential roots back to the mid-seventeenth century. James Innes Randolph, a congressional clerk in the Virginia House of Representatives married Susan Armistead Randolph in 1828. They had eight children together: Peyton, Innes, John, Robert, Mary, Wilton, Anne, and Sue Randolph. The bulk of the collection consists of correspondence between Sarah Randolph and her son, Peyton. Peyton Randolph graduated from Columbian College (now George Washington University) in Washington, D.C. Peyton became an engineering officer in the confederate army after beginning his career with an Alabama rifle unit. Peyton Randolph worked for several railroad companies before the war and was the General Manager of the Richmond & Danville railroad until his death.
Represented in this collection are letters from James Innes Randolph, Susan Peyton Armistead and their children. James Randolph's correspondence includes a letter (1851) to Peyton Randolph about retaining his position with the House of Representatives, one from Mary Randolph (1862) about her husband and the state of the war, and one from John Randolph (1861) about obtaining a military position closer to home. The bulk of the collection contains 42 letters between Susan Armistead Randolph and son Peyton Randolph, spanning the years 1851-1865.
The collection also contains copies of some of the original handwritten family letters, a picture of the Randolph male children, some Railroad documents, Peyton Randolph's confederate military records, and pictures of the Armistead monument at Gettysburg. The poem "The Rebel" by Innes Randolph and selected civil war era items of John T. Harris are also included.
The collection is bound in the following arrangement: Part I: Letters, Part II: Related documents from the James Madison University Library Collection, and Part III: Related items not from the James Madison University Library Collection
Persons:

Randolph, James
Randolph, Peyton, 1833-1888
Randolph, Susan Armistead, 1810-1884

Subjects:

Civil War
Local/Regional History and Appalachian South
United States--History--Civil War, 1861-1865
United States--History--Civil War, 1861-1865--Diaries
---
Folder 1
Bound transcriptions, 2004.