A Collection in
Special Collections
Collection Number Ms1992-028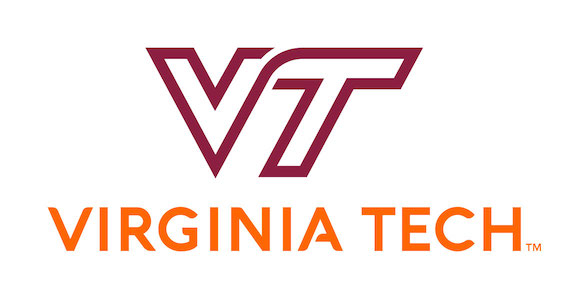 Special Collections, Virginia Tech
Special Collections, University Libraries (0434)
560 Drillfield Drive
Newman Library, Virginia Tech
Blacksburg, Virginia 24061
USA
Phone: (540) 231-6308
Fax: (540) 231-3694
Email:
specref@vt.edu
URL:
http://spec.lib.vt.edu/
©2012 By Virginia Tech. All rights reserved.
Processed by: Sherrie A. Bowser Special Collections
Repository
Special Collections, Virginia Tech, Blacksburg, Va.
Collection Number
Ms1992-028
Title
Melita Rodeck Architectural Collection, 1931-2003 (bulk, 1960-1990)
Physical Characteristics
10.7 Cubic Feet 2 boxes; 30 oversize folders
Creator
Rodeck, Melita, b.1914
Language
English
Abstract
The Melita Rodeck papers consist of architectural drawings designed by her while in private practice and as an employee of the U.S. federal government.
---
Access Restrictions
Collection is open to research.
Use Restrictions
There are no restrictions.
Preferred Citation
Researchers wishing to cite this collection should include the following information: Melita Rodeck Architecture Collection, Ms1992-028 - Special Collections, Virginia Polytechnic Institute and State University, Blacksburg, Va.
Acquisition Information
The Melita Rodeck Architectural Collection was donated to Special Collections in 1992, 1993, 1997, and 2003.
Processing Information
The processing, arrangement, and description of the Melita Rodeck Architectural Collection commenced and was completed in January 1998. The 2003 addition was processed in 2012.
Melita Rodeck was born on April 12, 1914, in Milan, Italy, to Austrian parents. After the outbreak of World War I her family returned to Vienna where she was educated. She enrolled at the Vienna Polytechnic in 1932 to study architecture, and immigrated to the United States in 1939. Upon arriving in the United States she spent four years volunteering in the Harlem slums. In 1950 she moved to Washington, D.C., and worked for the General Services Administration of the U.S. federal government. She became a registered architect of the District of Columbia in 1952 and established her own office in 1958, where she designed residences in Maryland and Virginia and restored townhouses in Washington, D.C.
From 1968 to 1973 Rodeck worked as an architect for special research projects at the U.S. Army Corps of Engineers, then from 1973 to 1980 as a coordinator for architectural research for the U.S. Department of Housing and Urban Development. She was a program manager of Radiological Emergency Preparedness Programs for the Federal Emergency Management Agency from 1980 to 1985 and designed guidelines to minimize or eliminate flood damage to buildings. She retired from federal government work in 1985.
Rodeck was a devout Catholic and in the 1960s established the Regina Institute of Sacred Art, an organization dedicated to aiding Catholic parishes in their design and decoration efforts. The institute aimed to educate parishioners about the emotional impact of and psychological need for good design.
The Melita Rodeck collection consists of architectural drawings designed by her while in private practice and as an employee of the U.S. federal government. The collection also includes various pieces of literature she wrote for the U.S. Army Corps of Engineers and the Federal Emergency Management Agency (FEMA).
The collection has been divided into four series: Personal Papers, Professional Papers, Project Records, and Artwork.
Subjects:

Architectural drawing -- 20th century
International Archive of Women in Architecture (IAWA)
Women -- History
Women-owned architectural firms

Occupations:

Architects

Genre and Form Terms:

Architectural drawings
---
Personal Papers, 1960-2003
Professional Papers, 1961-1984
Project Records, 1949-1975
Arrangement
The following is a list of Rodeck's projects from 1949-1975. It has been divided into five subseries: Church/Community Projects; Commercial/Residential Projects; Furniture/Miscellaneous; Government; and Urban Planning.
Project/Client Name (location, date) [Format - Dr=Drawings, Ph=Photographs, Sp=Specifications, PB=Presentation Boards]
Folder oversize: 30

Abstract prints, metallic (3)

Folder oversize: 28

Charcoal, portraits (2)

Folder oversize: 20

Pencil, Vienna

1931
Folder oversize: 20

Sketchbooks (2)

Folder oversize: 23

Various mediums (4)