A Collection in
Special Collections
Collection Number Ms2009-134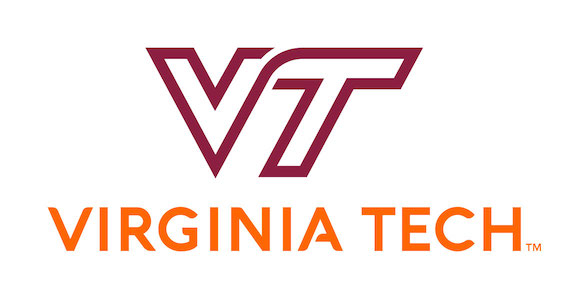 Special Collections, Virginia Polytechnic Institute and State University
Special Collections, University Libraries (0434)
560 Drillfield Drive
Newman Library, Virginia Tech
Blacksburg, Virginia 24061
USA
Phone: (540) 231-6308
Fax: (540) 231-3694
Email:
specref@vt.edu
URL:
http://spec.lib.vt.edu/
© 2009 By Virginia Polytechnic Institute and State University. All rights reserved.
Processed by: John M. Jackson, Special Collections Staff
Repository
Special Collections, Virginia Polytechnic Institute and State University, Blacksburg, Va.
Collection Number
Ms2009-134
Title
Thurman Family Letters 1860-1871
Physical Characteristics
1 container; 0.1 cu. ft.
Language
English
Abstract
Civil War letters (all photocopies, with one exception) of the Thurman family of Chesterfield and Fluvanna counties, Virginia, including letters from Meredith Branch Thurman (14th Virginia Infantry) and Robert H. Thurman (41st Virginia Infantry) to Jane Rosser Humphrey Thurman, their wife and sister-in-law respectively.
---
Access Restrictions
Collection is open to research.
Use Restrictions
Permission to publish material from the Thurman Family Letters must be obtained from Special Collections, Virginia Tech.
Preferred Citation
Researchers wishing to cite this collection should include the following information: Thurman Family Letters, Ms2009-134, Special Collections, Virginia Polytechnic Institute and State University.
Acquisition Information
The Thurman Family Letters were donated to Special Collections in 2009.
Alternative Form Available
Transcriptions of the letters may be found in Robert H. Crewdson's Love and War: A Southern Soldier's Struggle Between Love and Duty (E605 C749 2009 Civil War Spec).
Processing Information
The processing, arrangement, and description of the Thurman Family Letters commenced in October 2009 and was completed in November 2009.
Meredith Branch "Merit" Thurman, the son of Hezekiah and Nancy Ann McGruder Thurman, was born in Chesterfield County, Virginia on April 26, 1825. He worked as a coal miner before becoming a boatman on the James River and Kanawha Canal. On May 10, 1861, Thurman enlisted in the Fluvanna Rifle Guard, which was mustered into Confederate service as Company C, 14th Virginia Infantry. With the exception of a brief hospital stay, Thurman remained with his regiment until November 1862, when he took a one-month unauthorized leave to marry Jane Rosser Humphrey of Fluvanna County. Thurman went AWOL again for a month in February-March 1863, then returned to his regiment, only to desert again in late July 1863; he apparently remained at home until January 1864. After attempting to join a cavalry unit in Bath County, Thurman returned to the 14th Virginia in March. He was killed at the Battle of Chester Station, part of the larger Bermuda Hundred Campaign, on May 10, 1864. On June 19, Jane Thurman had Merit Thurman's daughter; Jane married James H. Beach in 1874.
Robert Hezekiah Sublett Thurman, brother of Merit Thurman, was born September 1, 1832. At the outbreak of the Civil War, he joined Company D of the 41st Virginia Infantry and eventually rose to the rank of first sergeant. Thurman was killed in the Battle of the Crater, July 30, 1864.
This collection contains letters (all photocopies, with the exception of one original) from various members of the Thurman family of Virginia's Chesterfield and Fluvanna counties during the Civil War. The collection consists largely of letters from Meredith Branch Thurman, of the 14th Virginia Infantry, to his wife, Jane Rosser Humphrey Thurman. Writing from various camps in Virginia, Thurman focuses overwhelmingly on personal matters. He writes continuously of his devotion to Jane. Thurman's concern for his wife greatly outweighs his allegiance to the Confederacy, and he frequently expresses a great desire to leave the army and return home. He writes of his disdain for those who prosper at home while others fight, and he expresses heavy doubt of a Southern victory. Thurman initially makes only passing mention of actual military movements and combat, though his later letters devote more space to army matters, beginning with his description of skirmishing in the Suffolk area in April 1863.
Also contained in the collection are several letters to Jane Humphrey Thurman from her brothers-in-law, Robert H. and Aurelius Thurman. These letters, like those of Merit Thurman, focus largely on personal matters: expressions of religious faith and concern for the well-being of other family members being among the foremost topics. The collection also contains a few letters from other individuals, including Nathaniel B. Bacon, A. W. Trabue and Perrington H. Humphrey.
The collection is arranged chronologically.
Crewdson, Robert H., Love and War: A Southern Soldier's Struggle Between Love and Duty (Buena Vista, VA: Mariner Publishing, 2009). E605 C749 2009 Civil War Spec
Subjects:

Civil War
United States--History--Civil War, 1861-1865
---