A Collection in
Special Collections
Collection Number Ms90-060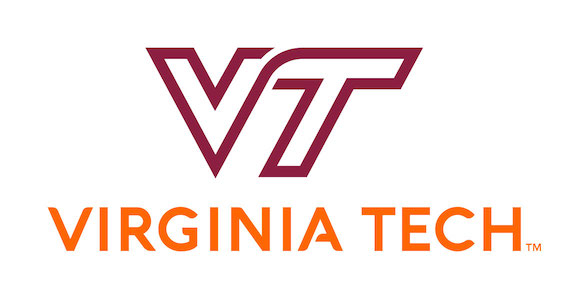 Special Collections, Virginia Polytechnic Institute and State University
Special Collections, University Libraries (0434)
560 Drillfield Drive
Newman Library, Virginia Tech
Blacksburg, Virginia 24061
USA
Phone: (540) 231-6308
Fax: (540) 231-3694
Email:
specref@vt.edu
URL:
http://spec.lib.vt.edu/
© 2009 By Virginia Polytechnic Institute and State University. All rights reserved.
Processed by: John M. Jackson, Special Collections Staff
Repository
Special Collections, Virginia Polytechnic Institute and State University, Blacksburg, Va.
Collection Number
Ms90-060
Physical Characteristics
1 container; 0.2 cu. ft.
Language
English
Abstract
---
Access Restrictions
Collection is open to research.
Use Restrictions
Permission to publish material from the

Benjamin 


Franklin 


Butler 

Notebook must be obtained from Special Collections, Virginia Tech.
Preferred Citation
Researchers wishing to cite this collection should include the following information:

Benjamin 


Franklin 


Butler 

Notebook, Ms90-060 - Special Collections, Virginia Polytechnic Institute and State University.
Acquisition Information
The

Benjamin 


Franklin 


Butler 

Notebook was donated to Special Collections in 1990.
Alternative Form Available
The original manuscript is accompanied by a complete typed transcript.
Processing Information
The processing, arrangement and description of the

Benjamin 


Franklin 


Butler 

Notebook commenced and was completed in June 2009.
In the course of processing, an examination of the piece and further research indicated that the identification of

Butler 

as the author is likely incorrect, despite the notation pencilled on the volume's front flyleaf ("Manuscript book in hand of Gen.

Benjamin 


Franklin 


Butler 

against General U. S. Grant, never published"). Foremost among the contrary evidence is the author's repeated references to

Butler 

in the third person, while referring to himself in the first person. On page [24], for example, the author states, "...on 14th May, I wrote in the New Nation: 'But if he (

Butler 

) is destined to operate by land...'" Moreover, the author mentions (page [88]) that he broke his sword (i.e., resigned his commission) rather than wage war on women, children and property.

Butler 

resigned his commission only after the war had ended. Lastly, the author on page [10] writes, "I have never seen Grant," a statement certainly not true of

Butler.
The identification of Gustave Paul Cluseret as the possible author of this item rests largely on two passages (pages [46] and [88]) in which the author identifies himself as being the same who published editorial pieces in The New Nation, a newspaper edited by Cluseret. Also supporting this theory is the author's obvious familiarity with military theory and European military history. The belligerent and iconoclastic tone of the manuscript also seems to have been a trademark of Cluseret's writings. Neither, however, can Cluseret be definitively identified as the author, for various accounts state that he was not fluent in English. Moreover, the handwriting in this piece does not match that in examples of Cluseret's letters found in other archives. (A comparison of the letters themselves, however, reveals several distinct handwriting styles, indicating that Cluseret likely retained a series of secretary/translators. The text of this piece may well have been dictated to an assistant who translated the text.) Consultations with libraries holding issues of The New Nation revealed that items appearing in the newspaper were unattributed, though Cluseret was listed as the paper's editor-in-chief.
With no definitive evidence regarding the volume's true author, the title under which it was donated has been retained.

Benjamin 


Franklin 


Butler 

, Massachusetts politician and Civil War Union Army general, was born in Deerfield, New Hampshire in 1818. After the early death of his father,

Butler 

moved with his mother to Lowell, Massachusetts, where he would later practice law. He was elected to the Massachusetts legislature in 1853 and 1859, then lost gubernatorial elections in 1859 and 1860. Though a Democrat,

Butler 

was a strong Unionist and commanded a force of Massachusetts troops that was among the first to reach Washington at the outbreak of the Civil War. After commanding Fort Monroe, Virginia,

Butler 

led successful expeditions against North Carolina's Forts Hatteras and Clark and against Ship Island, off the Gulf Coast. In 1862, he commanded the Union occupation of New Orleans and was appointed the city's military governor, but the controversy surrounding his administration led to his removal at the end of the year. A year later,

Butler 

was named commander of the Department of Virginia and North Carolina; in May 1864, his command became the Army of the James. His failures at Bermuda Hundred, Virginia and at Fort Fisher, North Carolina resulted in

Butler's 

removal from active command later that year, and he resigned his commission on November 30, 1865.

Butler 

returned to politics, serving as a Radical Republican in Congress from 1867 to 1875 and 1877 to 1879. After two failed campaigns, he was elected governor of Massachusetts in 1882, but failed to be renominated in the next election and was an unsuccessful candidate for president the following year.

Benjamin 


Butler 

died in Washington D.C. in 1893.
Gustave Paul Cluseret, soldier of fortune, newspaper editor, French politician, and artist, was born in Paris in 1823. He graduated from the Military School of Saint-Cyr in 1843 and fought in several significant European military campaigns during the next 20 years. At the outbreak of the American Civil War, Cluseret joined the many European adventurers who embarked for the United States. In January 1862, he was appointed a colonel and aide-de-camp to General McClellan but was soon transferred to General John C. Frémont. Though brevetted a brigadier general for his performance at the Battle of Cross Keys in 1862, Cluseret had developed a reputation as a trouble-maker and was reported under arrest in January, 1863 on unspecified charges. His resignation was tendered on March 2, 1863. In 1864, he became editor of The New Nation, using the newspaper to advance Frémont's presidential campaign and to stand in vehement opposition to the second nomination of Abraham Lincoln. He returned to Europe in 1866, but his inflammatory anti-government writings resulted in a prison sentence and eventual exile from France. Cluseret would twice return to his homeland during the next decade only to again become embroiled in insurrectionist activities and be forced to flee for his life. He returned a third time in 1884 and in 1889 was elected to the Chamber of Deputies, a body in which he served until his death. During his later years, Cluseret studied art, exhibiting his works at the Salon in Paris, and continued to write on political and military subjects. He died in 1900.
This collection consists of a handwritten, bound manuscript providing a book-length, vehement critique of the military leadership and personal character of General Ulysses S. Grant. Though attributed to

Benjamin 


Franklin 


Butler 

, a closer inspection in 2009 suggested a different author, possibly former Union Brigadier General Gustave Paul Cluseret.
The author repeatedly charges Grant with gross incompetence, recklessness, bloodthirstiness, self-promotion, favoritism, and cowardice. Supporting his claims with a number of clippings from newspapers, official records, and Grant's own reports, the author vilifies Grant's character and abilities as a military commander, while at the same time defending the actions and reputations of several of Grant's lieutenants, including

Benjamin 


Butler 

, William Rosecrans, and Franz Sigel. Particularly damning is the author's assessment of the Battle of the Crater ("a master-piece of imbecility") at Petersburg.
Though several of the clippings date from 1865, the tone of the item suggests that it was written prior to the war's conclusion. The manuscript seems to be only a fragment of a larger work, as the text has no definite conclusion and commences well into the second chapter. The first chapter heading observed within the book is "Chapter 3: Shenanndoah [sic] Valley, Sigel and Hunter's army." Succeeding chapter titles are: "Second part of the campaign of the Army of the Potomac," "Part 3rd of the campaign of the Army of the Potomac," "Sherman," "Wilmington Expedition," "Sherman's campaign from Savannah to North Carolina," and "Movements preparatory to the definitive action of the army of the Potomac against Richmond." Accompanying the manuscript is a complete, typed transcript, and a twentieth-century photographic reproduction of an image of

Benjamin 


Butler 

.
The collection is arranged by document type, with the original manuscript followed by the transcript and photograph.
---
Butler, Benjamin F., (Benjamin Franklin), 1818-1893
Grant, Ulysses S., (Ulysses Simpson), 1822-1885
Box-folder 1-1
Book manuscript [1865?]
Box-folder 1-2-3
Transcript n.d.
Box-folder 1-4
Photograph n.d.