A Collection in
Special Collections
Collection Number Ms2009-071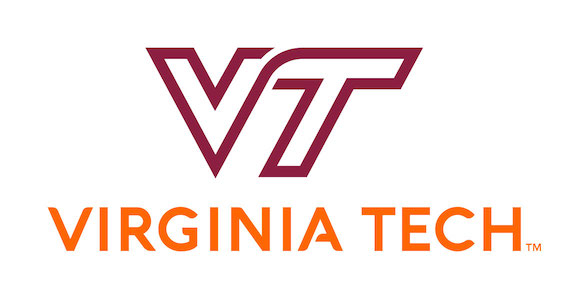 Special Collections, Virginia Tech
Special Collections, University Libraries (0434)
560 Drillfield Drive
Newman Library, Virginia Tech
Blacksburg, Virginia 24061
USA
Phone: (540) 231-6308
Fax: (540) 231-3694
Email:
specref@vt.edu
URL:
http://spec.lib.vt.edu/
© 2013 By Virginia Tech. All rights reserved.
Processed by: Marc Brodsky, Special Collections
Repository
Special Collections, Virginia Tech, Blacksburg, Va.
Collection Number
Ms2009-071
Title
John C. Watkins Letters, 1862-1870
DIGITAL CONTENT
This collection has been digitized and is available online .
Physical Characteristics
0.1 cu. ft. 1 folder
Creator
Watkins, John C., 1842-1892; Watkins, Harriet (Hattie), 1842-1925
Language
English
Abstract
This collection consists of seventeen letters. Sixteen of these were written by John C. Watkins and one is by his wife, Harriet (Hattie) Watkins. Three are fragments. Most were written to friends and family back home in Lowell, Massachusetts when Watkins served as a private with the Sixth Massachusetts Regiment in Suffolk, Virginia, during 1862 and 1863. Several others were written from Washington D.C. and include his time as a medical student at Georgetown University. The last few were written while Watkins was serving as Acting Assistant Surgeon at Camp Winfield Scott, Nevada in 1868 and 1869. The letter written by Hattie Watkins is from Winnemucca, Nevada and is dated 17 January 1870, shortly after the couple were married.
---
Access Restrictions
Collection is open for research.
Use Restrictions
Permission to publish material from The John C. Watkins Letters must be obtained from Special Collections, Virginia Tech.
Preferred Citation
Researchers wishing to cite this collection should include the following information: John C. Watkins Letters, Ms2009-071, Special Collections, Virginia Tech, Blacksburg, Va.
Acquisition Information
The John C. Watkins Letters were donated to Special Collections in 2009.
Alternate Form Available
This collection has been digitized and is available online .
Processing Information
The processing, arrangement, and description of the John C. Watkins Letters was completed in June 2013.
Born in New Hampshire in 1842 to Ruggles and Helena Watkins, John Calef Watkins spent much of his early life growing up in Lowell, Massachusetts. On 14 August 1862, he enlisted in the Sixth Massachusetts Regiment for nine months service and was attached to Company G as a private. With stops in Philadelphia, Baltimore, Washington, and Fort Monroe, the Sixth arrived in Suffolk, Virginia by mid-September, where it remained based for the duration of the nine-months campaign to defend the Blackwater region from confederate attack. Watkins returned to Lowell with his unit where it was mustered out of service on 3 June 1863. By 1864 he was pursuing medical studies at Georgetown University and a commission in the US Army. The latter was awarded on 1 April 1864 (Watkins writes, "we got our commissions as regulars Monday P.M. to date from 1st April.") and the medical degree was conferred on 1 July 1865. Still in Washington in April 1866, Watkins was, on 20 May 1868, in San Francisco, where, as a private physician, he signed a one-year contract with the Army to perform the duties of a medical officer at Camp Winfield Scott, in the Paradise Valley region of Nevada. He arrived at camp nine days later as Acting Assistant Surgeon to the post and reported on duty with Co. A., Eighth Cavalry on 31 March 1868. (The Eighth Cavalry had been established by Congress in July 1866; organized its first company at the Presidio, San Francisco, in September 1866; and arrived in Nevada to establish Camp Scott in December of that year.) By February 1869, Watkins had requested to be relieved of his duty, and on the 18th of that month was notified that he would be relieved as soon as another medical officer could be obtained. He was ordered to San Francisco on 27 March to effect the annulment of his contract, which was terminated 13 April 1869. Watkins's letters from 1868 show that he was already in correspondence with "Hattie," Harriet Clark Clary, originally from Deerfield, Mass., whom he would marry in Elko Co. Nevada on 17 December 1869. By January 1870, Watkins, no longer employed by the Army, was living with Harriet in Winnemucca, Nevada and working with a J.G. Buchanan in a druggist's shop.
The 1870s were a decade of mobility for the Watkins family. The 1870 census shows John C. Watkins, physician, with wife, Harriet, in St. Louis Mo. In 1874, Watkins, then in Whately, Mass., requested an appointment to the Army's Medical Corps, but was turned down, disqualified due to age. Two sons were born during this decade, Robert O. and Eugene Fay, in 1875 in Kentucky and 1878 in Illinois, respectively. By 1880, with his family in Milwaukee, Wis., Watkins had made his way west again, first to Colorado and then to Wyoming. Settling temporarily in Cummings City, Wy., Watkins worked as a physician, but also got involved in mining to supplement his income. Records show that he was proprietor of a quartz mill, operated a placer operation, and was trustee of the Jelm Mountain Gold and Silver Mining and Milling Co. In late 1880 or 1881, Harriet Watkins and her sons joined her husband in Wyoming, as did his older sister, Mary S. Watkins. Mary Watkins and Harriet Clary had both taught in the first free reconstruction schools in Richmond, Va. following the war, either meeting there or traveling there together as friends. Mary Watkins had also been employed in St. Louis as a teacher for seven years, beginning in 1873 and her time in that city may have overlapped with her brother's.
In November 1883, John C. Watkins visited Buffalo, Wy. in Johnson County, having traveled north to seek a new home for his family. They moved to that town in early 1884, and Watkins became one of the first practicing physicians in that section of Wyoming. By 1890, he was Commander of the post of the Grand Army of the Republic in Buffalo, an active member of the Knights of Pythias, and, in 1891 had applied, unsuccessfully, to become the new head of the state insane asylum in Evanston, Wy. On 4 April 1892, he was appointed coroner for Johnson County, filling the unexpired term of Frank A Eggleston, who had resigned. Five days later, on 9 April, the shooting deaths of Nate Champion and Nick Ray at the hands of a squad of hired guns sparked what became known as the Johnson County Cattle War. Champion and Ray were on a list of thirty-five men from Johnson and surrounding counties who had been identified as rustlers by a group of cattle barons who sought to put an end to their activity. As coroner, John C. Watkins went on 11 April to conduct an inquest into the death of Champion and Ray. While at the TA Ranch and in the performance of his duties, Watkins became ill and died the next day. Early newspaper reports suggested he was poisoned by drinking tainted water from a creek on the ranch or shot by the gunfighters. Mary Watkins, in a letter to the local newspaper on 14 April wrote that her brother had not been well, was "much excited" by the events, and died of apoplexy before ever reaching the bodies of Champion and Ray. John's son Robert, in a letter dated 30 April 1892 described his father in his last hours as being in a state of unconsciousness but suffering from many long and terrible convulsions. John C. Watkins's funeral was held in Buffalo on 15 April—the same day as the funerals of Champion and Ray—and he is buried in Buffalo.
Both Mary S. Watkins and Harriet C. Watkins stayed together in Buffalo for the rest of their lives, for a time sharing a residence with Harriet's son Eugene and his family. Both were charter members of the Congregationalist Church in town. Mary had begun as a teacher in Buffalo shortly after her arrival in 1884 and served for a time as the County Superintendent of Schools. She died on 26 May 1920. Harriet C. Watkins had worked as a nurse in conjunction with her husband's practice and filed for his Civil War Pension on 20 July 1893. She died on 21 November 1925.
This collection consists of seventeen letters, three of which are incomplete. The first fifteen letters range in date from 16 September 1862 to 22 November 1868. They begin shortly after Watkins and the Sixth Massachusetts arrive in Suffolk, Va. and end with him attached to the Eighth Cavalry as an Acting Assistant Surgeon on duty at Camp Winfield Scott, Nevada. The first several letters are written most often to "friends at home" and describe camp life and battle action in the Blackwater Creek area around Suffolk during what was known as the Sixth's Massachusetts' Nine Month's campaign. One letter (5 May 1863) describes a short truce between soldiers that resulted in casual conversation between members of the warring sides. Watkins mentions seeing a union ironclad in the James River and says that he expects to "go west" after returning home. Other letters, from 1864 to 1866, describe his time in Washington DC, during and after his time as a medical student at Georgetown University. Two letters, dated 1868, are from Camp Winfield Scott, Nevada, where Watkins served as Acting Assistant Surgeon. The last dated letter in the collection was written by Hattie Clary Watkins, then Watkins's wife of one month, in January 1870 from Winnemucca, Nevada. A final undated letter from John Watkins completes the collection.
The letters are arranged in chronological order with the undated fragment appearing last.
Subjects:

Civil War
United States--History--Civil War, 1861-1865
---
This collection has been digitized and is available online . Individial letters are also linked in the contents list below.
Miscellaneous Research Materials
Folder 1
Watkins, Harriet (Hattie), 1842-1925
Watkins, John C., 1842-1892