A Collection in
Special Collections
Collection Number Ms2009-070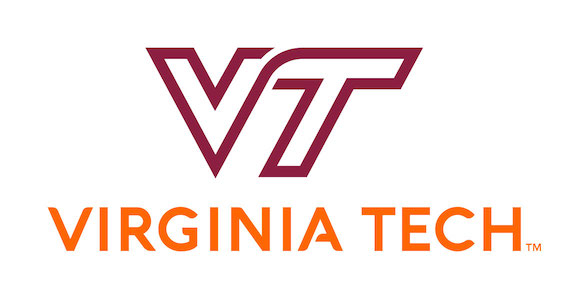 Special Collections, Virginia Polytechnic Institute and State University
Special Collections, University Libraries (0434)
560 Drillfield Drive
Newman Library, Virginia Tech
Blacksburg, Virginia 24061
USA
Phone: (540) 231-6308
Fax: (540) 231-3694
Email:
specref@vt.edu
URL:
http://spec.lib.vt.edu/
© 2009 By Virginia Polytechnic Institute and State University. All rights reserved.
Processed by: John M. Jackson, Special Collections Staff
Repository
Special Collections, Virginia Polytechnic Institute and State University, Blacksburg, Va.
Collection Number
Ms2009-070
Title
George W. Ringlar Letter ca. 1862
Physical Characteristics
1 container; 0.1 cu. ft.
Creator
Ringlar, George W.
Language
English
Abstract
Letter from Vermont native, living with a Virginia farming family during the Civil War, relating his attempt to join the army, unsuccessful due to illness. Also provides a contrasting description between the farms of Vermont and Virginia, instructs his father in handling his affairs during his absence, and denigrates newspapers as "liars by liars."
---
Access Restrictions
Collection is open to research.
Use Restrictions
Permission to publish material from the George W. Ringlar Letter must be obtained from Special Collections, Virginia Tech.
Preferred Citation
Researchers wishing to cite this collection should include the following information: George W. Ringlar Letter, Ms2009-070 - Special Collections, Virginia Polytechnic Institute and State University.
Acquisition Information
The George W. Ringlar Letter was purchased by Special Collections in 1993.
Processing Information
The processing and description of the George W. Ringlar Letter commenced and was completed in May 2009.
George W. Ringlar, the son of James H. Ringlar, was born around 1831. Though from Vermont, Ringlar enlisted in a New Hampshire regiment at the beginning of the Civil War, joining Company C of the 1st New Hampshire Infantry for three months' service on April 20, 1861. He mustered in as a private with his company on May 2 and mustered out on August 9.
This collection consists of a letter from George W. Ringlar, a Vermont resident, writing from Yorktown, Virginia, probably in 1862. Writing to his father, Ringlar states that he has recently been ill and that he had tried to join the army but was rejected by a colonel who said that "he had sick men enough already and did not see eny use in taking a sick man for a soldier." Ringlar refers to himself as a "stranger in a strange land" but is content in living with a family of Virginia farmers. He contrasts the farms of Virginia with those of Vermont. "I'll tell you what they do raise here," he writes, "and raise to perfection that is vare ripe Peaches and pretty girls." Ringlar continues by providing his father instructions for the care of his horse, wagon, harness and some financial matters. As a non-participant in the war, he writes, he has no news and will not relay anything from the newspapers, "for they are liars by liars every one of them." He closes with personal messages to other relatives.
Subjects:

Civil War
United States--History--Civil War, 1861-1865
---