A Collection in
Special Collections
Collection Number Ms2009-068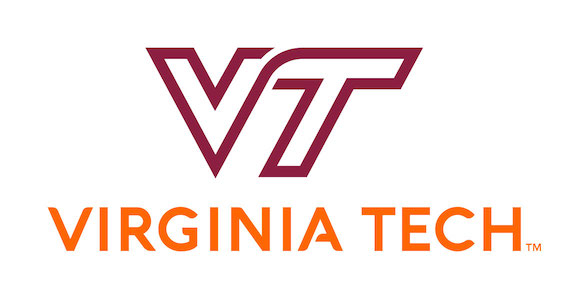 Special Collections, Virginia Polytechnic Institute and State University
Special Collections, University Libraries (0434)
560 Drillfield Drive
Newman Library, Virginia Tech
Blacksburg, Virginia 24061
USA
Phone: (540) 231-6308
Fax: (540) 231-3694
Email:
specref@vt.edu
URL:
http://spec.lib.vt.edu/
© 2009 By Virginia Polytechnic Institute and State University. All rights reserved.
Processed by: John M. Jackson, Special Collections Staff
Repository
Special Collections, Virginia Polytechnic Institute and State University, Blacksburg, Va.
Collection Number
Ms2009-068
Title
John O. Thornhill Letter 1865
Physical Characteristics
1 container; 0.1 cu. ft.
Creator
Thornhill, John O.
Language
English
Abstract
Letter from John O. Thornhill of the 2nd Virginia Cavalry, written apparently while on medical leave at Campbell, Virginia.
---
Access Restrictions
Collection is open to research.
Use Restrictions
Permission to publish material from the John O. Thornhill Letter must be obtained from Special Collections, Virginia Tech.
Preferred Citation
Researchers wishing to cite this collection should include the following information: John O. Thornhill Letter, Ms2009-068 - Special Collections, Virginia Polytechnic Institute and State University.
Acquisition Information
The John O. Thornhill Letter was purchased by Special Collections in 1993.
Processing Information
The processing and description of the John O. Thornhill Letter commenced and was completed in May 2009.
John O. Thornhill, the son of Jesse Thornhill, was born in Virginia around 1834. Enlisting in the 2nd Virginia Cavalry on May 13, 1861 as a private, Thornhill was elected first lieutenant of his company on May 8, 1863 and wounded at the battle of Aldie on June 17 of that year. He had returned to duty by March 1864 and was wounded again at Todd's Tavern on March 7, 1864. Thornhill seems to have remained absent on medical leave for the remainder of the war. His post-war occupation is listed as farmer. John O. Thornhill died in Campbell County, Virginia on December 17, 1907.
Organized from counties in west central Virginia, the 2nd Virginia Cavalry (originally designated the 30th Virginia Cavalry) was composed primarily of units that had previously served in the commonwealth's militia. (Lynchburg's "Wise Troop," which would become the 2nd Virginia's Company B, had been a militia unit since 1859.) The regiment initially served in northern Virginia and participated in the first battle of Bull Run. The 2nd later joined Jackson's 1862 Valley Campaign, then was ordered to the Virginia peninsula, where it fought in the Seven Days Battles. Remaining in Virginia, the regiment saw heavy fighting and participated in several major battles, including Chancellorsville, Spotsylvania, and Cold Harbor. The 2nd spent several months protecting rail lines near Petersburg, then joined Early's 1864 Valley Campaign. Returning east in early 1865, the regiment participated in the Appomattox Campaign. The 2nd Virginia Cavalry was disbanded at Lynchburg on April 11, 1865.
This collection contains a letter written by John O. Thornhill, a soldier in Company B, 2nd Virginia Cavalry. Dated from Campbell, Virginia just weeks before the end of the war, the letter seems to have been written while Thornhill was on medical leave. The soldier makes note of a recent Yankee raid, discusses his injury and prospects for securing a release from military duty, and expresses a hope for peace in the near future. Thornhill refers to the recent desertion of "Abe Leaman" (probably Abraham H. Leeman/Leman) and several other comrades, then mentions other acquaintances, both civilian and military, including Company B's commander, Captain [William] Steptoe.
Subjects:

Civil War
Local/Regional History and Appalachian South
United States--History--Civil War, 1861-1865
---