A Collection in
Special Collections
Collection Number Ms2005-019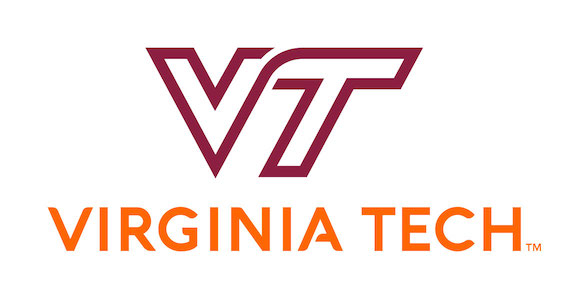 Special Collections, Virginia Tech
Special Collections, University Libraries (0434)
560 Drillfield Drive
Newman Library, Virginia Tech
Blacksburg, Virginia 24061
USA
Phone: (540) 231-6308
Fax: (540) 231-3694
Email:
specref@vt.edu
URL:
http://spec.lib.vt.edu/
©2014 By Virginia Tech. All rights reserved.
Processed by: Katie Cox; John M. Jackson, Special Collections
Repository
Special Collections, Virginia Tech, Blacksburg, Va.
Collection Number
Ms2005-019
Title
William Hewitt Phillips Papers, 1918-2008
Physical Characteristics
28.5 cu. ft. 57 boxes; 1 oversize folder
Creator
Phillips, William H., (William Hewitt), 1918-2009
Language
English
Abstract
Papers of William Hewitt Phillips, NACA and NASA Langley Research Center aerospace engineer (and chief of Flight Dynamics and Control Division from 1970 to 1979), including lecture notes, reports and memoranda tracing the development of Phillips' theories while at Langley, spanning from his work on World War II-era aircraft to the early U.S. space program and beyond, as well as his interest in model aircraft.
---
Access Restrictions
Collection is open to research.
Use Restrictions
Permission to publish material from the William Hewitt Phillips Papers must be obtained from Special Collections, Virginia Tech.
Preferred Citation
Researchers wishing to cite this collection should include the following information: William Hewitt Phillips Papers, Ms2005-019 - Special Collections, Virginia Polytechnic Institute and State University.
Acquisition Information
The William Hewitt Phillips Papers were donated to Special Collections in 2005 and 2010.
Processing Information
The processing, arrangement and description of the 2005 accession of the William Hewitt Phillips Papers commenced in September 2008 and was completed in February 2009. Processing of the second accession commenced in July 2014 and was completed in September 2014.
William Hewitt Phillips, known more familiarly as Hewitt Phillips, was born in Merseyside, England, in 1918, but moved with his parents at age two to the United States. He studied aeronautical engineering at the Massachusetts Institute of Technology (MIT), obtaining an S. B. degree in 1939 and an S.M. in 1940. During his childhood, he developed an interest in model aircraft, and he maintained an active interest in the hobby throughout his life.
In July 1940, Phillips commenced service with the National Advisory Committee for Aeronautics (NACA), where he was assigned to the Flight Research Division at Langley Research Center (Hampton, Virginia), specializing in the study of aircraft flying qualities and stability. Within this broader assignment, Phillips' task involved the improvement of World War II military aircraft flying qualities. Following the war, Phillips' research related to the development of jet-powered fighter airplanes, supersonic airplanes, stability augmentation and its effect on pilot control, automatic control, and gust alleviation. In 1947, Phillips married Viola Ohler, then head of Langley's editorial office. The couple had three children.
As the U. S. space program commenced, Phillips became chief of the Space Mechanics Division, supervising research in the areas of space rendezvous, navigation, and lunar landing and developing flight simulators for the Gemini and Apollo programs. To train astronauts for lunar landings, Phillips developed the Lunar Landing Facility. He later served as an analyst and consultant in the development of the space shuttle.
Phillips retired from NASA in February 1979 but continued in the position of distinguished research associate, performing original research on solar-powered aircraft, propellers, airfoil design and wind-tunnel studies of the use of canard surfaces for the space shuttle. He died in 2009.
This collection contains the papers of William Hewitt Phillips, an aerospace engineer for the National Advisory Committee for Aeronautics (NACA) and National Air and Space Administration (NASA) at Langley Research Center and chief of the Flight Dynamics and Control Division from 1970 to 1979. The collection includes lecture notes, reports and memoranda tracing the development of Phillips' theories while at Langley and spans from his work on World War II-era aircraft to the early U.S. space program and beyond, as well as his longstanding and active interest in model aircraft design and testing. These papers include calculations of various numerical values in relation to various aircraft and spacecraft, as well as drawings and other illustrations. The collection also contains a set of Phillips' official reports, files devoted to lectures delivered by Phillips, and notes from courses and lectures presented by others. Major topics in this collection include aircraft stability and control; gust alleviation; wing theories; types of planes; shuttles; airfoils; gliders; simulation of space operations (particularly the Lunar Landing Research Facility), and model aircraft.
The collection is divided into two series, each representing a separate donation.
Series I, comprising the 2004 donation of papers, to a large extent retains the original order in which it was received, though some minor changes have been made for the sake of consistency. The majority of the collection, consisting of subject files, is arranged alphabetically by topic. Phillips' formal reports are arranged chronologically. The arrangement and file titles of a few folders have been changed to provide consistency to the alphabetical order.
The files were originally housed in four cabinets, later transferred to six boxes by the donor, and finally transferred to permanent boxes during archival processing. The contents of each original cabinet had been arranged in a generally alphabetical order, but there was no overall arrangement among the individual cabinets. Thus, the alphabetical order of the original Cabinet 1 comprises Boxes 1-5; of Cabinet 2, Boxes 5-11; of Cabinet 3, Boxes 11-22; and of Cabinet 4, Boxes 21-25. Phillips' formal NACA and NASA reports are arranged separately, in chronological order, and are found in Boxes 29-32.
Following Phillips' formal reports is a collection of materials relating to other writings and lectures by Phillips, previously in no particular order but here arranged chronologically; a set of files from lectures and courses presented by others, also originally found in no particular order, is now arranged by name of presenter and completes the collection.
Series II, the 2010 donation, contains the same types of materials found in Series I. These papers had no original arrangement but instead consisted mostly of loose papers together with a few individual folders and printed materials. The materials have been divided among five subseries:
Subseries A. Writings and Lectures. Included in this subseries are files relating to the output of Phillips' research, both in a professional capacity and as a model aircraft enthusiast. The files include not only drafts and published works, but background materials and correspondence. Arranged alphabetically by title or subject.
Subseries B. Subject Files. Arranged alphabetically, this subseries contains materials gathered by Phillips in the course of his research on various topics and his involvement in various professional- and hobby-related activities. Much of the material relates to Phillips' interest in model aircraft.
Subseries C. Correspondence Files. Though personal matters are sometimes discussed, the correspondence in these files relates largely to Phillips' work and his pursuits in model aircraft design, building, and testing. Arranged alphabetically by correspondent.
Subseries D. Photographs. Nearly all of the photos in this series are of Phillips individually or include him at various events.
Subseries E. Personal Life, Education, and Career. Included in this series are materials relating to Phillips' education at Belmont High School and the Massachusetts Institution of Technology. Also here are records and mementos from his NACA / NASA career, including his many awards. Documenting Phillips' personal life is a set of diaries that he maintained throughout his adult life.
Phillips, W. Hewitt, Journey in Aeronautical Research: a Career at NASA Langley Research Center (Washington, D.C.: NASA History Office, 1998). TL540 P54 J687 1998 Large Spec
William Hewitt Phillips Autobiography, ca. 1995. Typescript draft titled "Research at Langley: a Technical Autobiography," later published as Journey in Aeronautical Research: a Career at NASA Langley Research Center . Finding aid available on the Virginia Heritage database. Ms2008-080.
The following items were removed from the collection and cataloged for the Rare Book Collection:
Maxim, Hiram S. Artificial and Natural Flight . New York: MacMillan, 1908.
Byers, Bruce K. Destination Moon: A History of the Lunar Orbiter Program (NASA Technical Memorandum TM X-3487). Washington DC: NASA, 1977.
---
Occupations:

Aerospace engineers
United States. National Advisory Committee for Aeronautics--Officials and employees
United States. National Aeronautics and Space Administration--Officials and employees

Subjects:

Archives of American Aerospace Exploration (AAAE)
Science and Technology
United States. National Advisory Committee for Aeronautics
United States. National Aeronautics and Space Administration
---
Phillips, William H., (William Hewitt), 1918-2009
Box-folder 1-1

Aileron Tabs and Damage Analysis, n.d.

Box-folder 1-2

Airspeed, 1944, n.d.

Box-folder 1-3

[Bell] X1 / XS-1, 1947, n.d.

Box-folder 1-4

Bibliography/References, 1946-1953, n.d.

Box-folder 1-5

Bomb Drop Proposal, 1942-1945, n.d.

Box-folder 1-6

Canard, 1948

Box-folder 1-7

Compressibility Theory References, [1945]

Box-folder 1-8

Conference Notes, 1946-1950

Box-folder 1-9

Control Surface (Optimum Plan Form), 1942

Box-folder 1-10

Correlation Committee, 1946-1947, n.d.

Box-folder 1-11

Corrosion, 1953

Box-folder 1-12

Delta Wing Theory, 1948, n.d.

Box-folder 1-13

Dihedral, n.d.

Box-folder 1-14

Douglas D558-2, X-3, C-54, 1945-1950, n.d.

Box-folder 1-15

Drag Balance, n.d.

Box-folder 1-16

External Stores Drag, n.d.

Box-folder 1-17

Fabric Deflection, 1942-1944, n.d.

Box-folder 1-18

Filters, Transfer Functions For, 1948, n.d.

Box-folder 1-19

Flutter - Detached Tab or Spring Tab and Weight, 1944-1945, n.d.

Box-folder 2-1

Flying Qualities, 1942-1946, n.d.

Box-folder 2-2

Formulas, n.d.

Box-folder 2-3

Frequency-Response Lateral, n.d.

Box-folder 2-4

Fuel Slashing, 1963-1964

Box-folder 2-5

"G" Restrictor, n.d.

Box-folder 2-6

Grumman, 1944-1950

Box-folder 2-7

Gust Recorder Flight Notes, 1947-1949, n.d.

Box-folder 2-8

Gyro Errors and Effect on T.O., 1945-1949

Box-folder 2-9

Hinge Moments (Section & Finite Span), n.d.

Box-folder 2-10

Instruments, 1950-1954, n.d.

Box-folder 2-11

Jet Propulsion (Optimum Jet Angle), 1945, n.d.

Box-folder 2-12

Landing Gears, n.d.

Box-folder 2-13

Landing Theory, 1948-1951, n.d.

Box-folder 2-14

Landings Glide Path Calc., 1949, n.d.

Box-folder 2-15

Lateral Oscillations L-39 (Brisick's Work), n.d.

Box-folder 2-16

Lenticular Satellite, 1963-1964, n.d.

Box-folder 3-1

Light Airplane, 1946-1949, n.d.

Box-folder 3-2

Lockheed P-38, P-80, 1952, n.d.

Box-folder 3-3

Lockheed TV-2, 1953-1955

Box-folder 3-4

Martin XB-33 and Wind Tunnel Wall Effects, 1947-1950, n.d.

Box-folder 3-5

McDonnell XP-67, F-88, F2H-2N, 1950

Box-folder 3-6

Moment of Inertia, Elev. (Prosphere), 1948-1953

Box-folder 3-7

North American XB-45, P-51P, XP-82, 1946-1950, n.d.

Box-folder 3-8

Northrop, XP-56, B-35, X-4, 1949, n.d.

Box-folder 3-9

Organization - NACA, 1949-1955

Box-folder 3-10

Oscillator, 1950, n.d.

Box-folder 3-11

Propeller (Supersonic), n.d.

Box-folder 3-12

Propellers in Yaw, 1942-1952, n.d.

Box-folder 3-13

Quartic Charts, n.d.

Box-folder 3-14

Reports, [1944-1950]

Box-folder 3-15

Republic P-47, F-12, F84, 1943-1948

Box-folder 3-16

Rotary Servo Tab, 1948-1950

Box-folder 3-17

Section Operations, n.d.

Box-folder 3-18

Servo Controls, 1942-1945, n.d.

Box-folder 3-19

Sideslip in Rolls, P-63 and A-26, n.d.

Box-folder 3-20

Sideslip Under Gravity, n.d.

Box-folder 4-1

Spiral Stability, 1950

Box-folder 4-2

Spring Tab (for P-40), 1943-1949

Box-folder 4-3

Spring Tab Derivation, 1948, n.d.

Box-folder 4-4

Geared Spring Tab, 1944-1948, n.d.

Box-folder 4-5

Stability Derivatives, 1950, n.d.

Box-folder 4-6

Stability, Directional, 1943, n.d.

Box-folder 4-7

Stability, Directional, Ellipsoids, and Stability Derivatives, 1942, n.d.

Box-folder 4-8

Stability, Directional - Miscellaneous, n.d.

Box-folder 4-9

Stability Equations, 1947, n.d.

Box-folder 4-10

Stability Flutter of All Moveable Tail, 1951, n.d.

Box-folder 4-11

Stability Lateral Oscillations, 1949, n.d.

Box-folder 4-12

Stability - Longitudinal & Directional Oscillation, n.d.

Box-folder 4-13

Stability - Longitudinal Divergence, 1941, n.d.

Box-folder 4-14

Stability, Longitudinal - Wing Divergence Effect

Box-folder 4-15

Stability Snaking, 1944-1950, n.d.

[2 folders]

Box-folder 4-16

Stability - Snaking, Aileron (Final), 1944, n.d.

Box-folder 5-1

Stalling Characteristics, 1948-1950, n.d.

Box-folder 5-2

Supersonic Airfoil (Opt. Shape), 1946, n.d.

Box-folder 5-3

Supersonic Flow, 1944, n.d.

Box-folder 5-4

Sweptback Wings, 1948, n.d.

Box-folder 5-5

Sweptback Wings (Dihedral), 1945-1948,n.d.

Box-folder 5-6

Take Off in Cross Wind

Box-folder 5-7

Turn, Pulling Into, 1942

Box-folder 5-8

2-Control Airplane Stability, 1952, n.d.

Box-folder 5-9

V-Tail, 1942, n.d.

Box-folder 5-10

Vibrations in Recording Instruments, n.d.

Box-folder 5-11

Vought XF60-1 Report (Unused parts), 1948-1950

Box-folder 5-12

Weighted Cable, 1942-1972, n.d.

Box-folder 5-13

Wing Design - Swept Wing, Structural Consideration, 1945, n.d.

Box-folder 5-14

Yaw Chair, n.d.

Box-folder 5-15

Yaw Vane, 1942-1957, n.d.

Box-folder 5-16

Acceleration Alleviation, 1949-1967, n.d.

[2 folders]

Box-folder 5-17

Acceleration Restrictor

Box-folder 5-18

Air Density Satellite, 1966

Box-folder 5-19

Apollo Conference, May 1965

Box-folder 6-1

Apollo, 1960-1962

Box-folder 6-2

Apollo Guidance, 1961-1966

Box-folder 6-3

Attitude Control Systems, 1959-1963, n.d.

Box-folder 6-4

Bibliographies, 1952-1957

Box-folder 6-5

Biotechnology, Committee on, 1963

Box-folder 6-6

Boost System Friction, 1952-1954

Box-folder 6-7

Cable Gravitational Field, 1959

Box-folder 6-8

Calculus of Variations, 1957-1964, n.d.

Box-folder 6-9

Circum-Lunar Mission, 1960

Box-folder 6-10

Committee Meeting Data, 1949-1961, n.d.

[2 folders]

Box-folder 6-11

Conference on Operating, May 1964

Box-folder 6-12

Controls (Also Discontinuous), 1950-1959, n.d.

Box-folder 6-13

Convair F-102, B-58, n.d.

Box-folder 7-1

Directional Stability Report, n.d.

Box-folder 7-2

Discontinuous Controls, 1960-1963, n.d.

Box-folder 7-3

Discontinuous Controls, 1944-1967

[2 folders]

Box-folder 7-4

Douglas DC-3, 1952

Box-folder 7-5

Dynamics - Large Displacement, 1951, n.d.

Box-folder 7-6

Energy Storage Devices, n.d.

Box-folder 7-7

EVA Extra-Vehicular Activity, Tether, OMPRA, 1965, n.d.

Box-folder 7-8

Exams for Masters Degree, 1965, n.d.

Box-folder 7-9

Feel Device and Overshoot in Pullups, 1953-1954

Box-folder 7-10

Fire Control - Aberdeen Conference, Feb 1952

Box-folder 7-11

Flight Programs, 1971

Box-folder 7-12

Flutter, n.d.

Box-folder 7-13

Fly-by of Planet, 1966

Box-folder 7-14

Front Fin for Offsetting Cross Wind, n.d.

Box-folder 7-15

G Restrictor, 1953-1958, n.d.

Box-folder 7-16

Gravity Gradient Dynamic Model, 1964, n.d.

Box-folder 8-1

Gust Alleviation by Hirsch, 1967-1994, n.d.

[2 folders]

Box-folder 8-2

Gust Alleviation (Weiss), 1951-1955, n.d.

Box-folder 8-3

Gyro Lecture and Papers, n.d.

Box-folder 8-4

Handling Qualities, 1951-1957, n.d.

Box-folder 8-5

Handling Qualities, English Trip, 1948-1960, n.d.

Box-folder 8-6

Height Bounced from Seats

Box-folder 8-7

Helicopter, 1963

Box-folder 8-8

Hirsch Correspondence, 1980-1982, n.d.

Box-folder 8-9

Hirsch Workshop, 1981, n.d.

Box-folder 8-10

Hodograph Solutions, 1962, n.d.

Box-folder 8-11

Human Pilot, Booster Control, 1956-1972, n.d.

[2 folders]

Box-folder 9-1

Human Response Analysis, 1954-1972, n.d.

[2 folders]

Box-folder 9-2

Ideas, 1953-1971

Box-folder 9-3

IFAC Talk on Gust Alleviations, 1971-1972, n.d.

Box-folder 9-4

Inspection, 1956, n.d.

Box-folder 9-5

Job Summaries for Annual Report and Status Report, 1958

Box-folder 9-6

Kalman Filter Theory, 1964

Box-folder 9-7

Lateral Equation, Time Vector Method, 1951-1954

Box-folder 9-8

Light Airplanes, T19, 1950, n.d.

Box-folder 9-9

Light Planes, Longitudinal Stability, 1956-1982, n.d.

Box-folder 9-10

Lunar Landing Research Facility (LLRF), 1963-1967

Box-folder 9-11

Magnetic Torque Analysis, 1960, n.d.

Box-folder 9-12

[McDonnell] F4-C Investigations, 1967

Box-folder 9-13

Memorandums, 1948-1968

Box-folder 9-14

Midcourse Guidance, 1963-1965

Box-folder 9-15

Moon Surface, 1966, n.d.

Box-folder 9-16

Northrop X-4, n.d.

Box-folder 9-17

Parachute Reentry, 1958-1960, n.d.

Box-folder 9-18

Power Controls, 1954-1955

Box-folder 9-19

Programs for Flight Research, 1959

Box-folder 9-20

Programs for Space Flight Research (Proposed), 1959-1961

Box-folder 9-21

Propulsive Efficiency (Tail Turbofans), n.d.

Box-folder 9-22

Republic F-105, 1962

Box-folder 9-23

Roll Requirements, 1956, n.d.

Box-folder 9-24

Rolling Aircraft Transient Resp. (Bomb with 1 Fin), 1951-1952

Box-folder 9-25

Rolling Airplane, 1951

Box-folder 9-26

Rolling Airplane (Bomb with 1 Fin, Rotating Space Vehicle), 1952-1954, n.d.

Box-folder 10-1

Rolling Body, Gyro Stabilized Including Satellite, 1960-1968, n.d.

Box-folder 10-2

Rolling Divergence - Methods of Reducing, 1955-1957, n.d.

Box-folder 10-3

Sampled-Data System, 1957, n.d.

Box-folder 10-4

Servo-Vane Control, 1948-1951

Box-folder 10-5

Simulation, n.d.

Box-folder 10-6

Spinning Theory G. W. Braun, 1957-1972, n.d.

Box-folder 10-7

Spiral Stability Device, 1953-1961, n.d.

Box-folder 10-8

STOL Airplane, 1957, n.d.

Box-folder 10-9

Systems Dynamics Test Vehicle, 1955-1959

Box-folder 10-10

Thrust Programming (Lateral), 1959-1960

Box-folder 10-11

Tops-Gebelein Analysis, n.d.

Box-folder 10-12

Trailing Bomb, 1948-1963, n.d.

Box-folder 10-13

Turbulence, 1955-1956, n.d.

Box-folder 10-14

UN Conference on Peaceful Uses of Outer Space, 1960

Box-folder 10-15

University of VA Thesis Copies, 1970-1978

Box-folder 10-16

Unsteady Lift Report, 1952-1953, n.d.

Box-folder 10-17

Variable Frequency Systems, 1958-1959

Box-folder 10-18

Vibrations of System with Spring Viscous Damping, 1962, n.d.

Box-folder 10-19

VIMS Justification, 1970, n.d.

Box-folder 10-20

Washout and Tracking Studies, 1969-1971

Box-folder 10-21

Water Rocket Theory, 1959-1988, n.d.

Box-folder 11-1

Weathervane Damping, 1953, n.d.

Box-folder 11-2

Work Programs, 1954-1957, n.d.

Box-folder 11-3

Accident Report DC-10 (American Airlines Flight 191, Chicago), 1979

Box-folder 11-4

Acomotan Program, 1971, n.d.

Box-folder 11-5

ACT Program, 1973-1979

Box-folder 11-6

ACT Program, TIFS Study for, 1976, n.d.

Box-folder 11-7

Adaptive Control System Lecture, n.d.

Box-folder 11-8

Aerodynamics, n.d.

Box-folder 11-9

AIAA Committees, 1964

Box-folder 11-10

Air Traffic Control and RNAV, 1971-1977

Box-folder 11-11

Airfoil Theory, 1951-1978, n.d.

Box-folder 11-12

Apollo Refs (Langley Work), 1991

Box-folder 11-13

Atmospheric Electricity, 1973-1978, n.d.

Box-folder 11-14

Attitude Control, 1963-1970, n.d.

Box-folder 11-15

Automatic Control, Performance Improvement Through, 1969-1970, n.d.

Box-folder 11-16

Autopilot, 1976

Box-folder 11-17

Autopilot - Doug Garner's Electro-Fluidic, 1980-1993

Box-folder 11-18

BAC1-11 (Braniff Flight 250, Falls City, Nebraska), 1966-1972

Box-folder 11-19

Bibliographies, 1977-1978

Box-folder 12-1

Boundary Layer Oscillations, 1944-1967, n.d.

Box-folder 12-2

Canard A/C, n.d.

Box-folder 12-3

Career in Aeronautical Research, n.d.

Box-folder 12-4

Catastrophe Theory (Bibliography), 1977

Box-folder 12-5

CCV (Control Configured Vehicle), 1971

Box-folder 12-6

CCV Comments, 1970, n.d.

Box-folder 12-7

Coast Distance Calculations, 1977, n.d.

Box-folder 12-8

Complimentary Filters, 1977-1978, n.d.

Box-folder 12-9

Conference on Control Theory (Ames), 1964

Box-folder 12-10

Control Theory (Bridging the Gap), 1964-1972, n.d.

Box-folder 12-11

Decoupled Control (Morse), 1971

Box-folder 12-12

Decoupled Control by Pre-Filtering Analysis, 1967-1970, n.d.

Box-folder 12-13

Decoupling (Sundowner Problem), 1976-1977, n.d.

Box-folder 12-14

Decoupling Analysis, 1968-1975, n.d.

Box-folder 12-15

Decoupling Filters, 1968, n.d.

Box-folder 13-1

Differential Maneuvering Simulator (DMS), 1967-1969, n.d.

Box-folder 13-2

[Differential Maneuvering Simulator] TES-Tactical Effectiveness Simulator, n.d.

Box-folder 13-3

Differential Synthesis by Ray Montgomery, 1968

Box-folder 13-4

Digital Computer for Glider DCGI, 1972, n.d.

Box-folder 13-5

Display Research, 1975

Box-folder 13-6

Drag-Effect of Compliant Skin, 1966-1968

Box-folder 13-7

Dyna Soar (List of Reports), n.d.

Box-folder 13-8

Facility, Flight Control Research, 1964-1977, n.d.

Box-folder 13-9

Gas Turbine, n.d.

Box-folder 13-10

Flapping Wings, 1969-1976

[2 folders]

Box-folder 13-11

Flight Controls - McGraw-Hill Encyclopedia, 1979-1980, n.d.

Box-folder 13-12

Free Body Dynamics Facility, 1961-1965

Box-folder 13-13

Glider Conference, 1975-1980

Box-folder 13-14

Glider Correspondence, 1971-1998

Box-folder 13-15

Gliders [2 folders], 1945-1978, n.d.

Box-folder 14-1

Gliders, 1973-1979, n.d.

Box-folder 14-2

Gliders - AIAA/MIT/SSA Second International Symposium on the Technology and Science of Motorless Flight (MIT), 1974

Box-folder 14-3

Gliders - Technical Soaring Article, 1972-1973

Box-folder 14-4

Gliders - Theory, 1970-1971, n.d.

Box-folder 14-5

[Gliders] 3rd International Symposium on Motorless Flight, 1976-1978

Box-folder 14-6

Guns, n.d.

Box-folder 14-7

Gust Alleviation - Eric Stewart, 1989

Box-folder 14-8

Gust Alleviation (Observers, Alt. Determination), 1973-1974, n.d.

Box-folder 14-9

Gust Alleviation (with Autopilot) by Haines, 1967-1968, n.d.

Box-folder 14-10

Gust Alleviation System, C-45, n.d.

Box-folder 14-11

Gust Alleviation, C-45 - Time Response with Various Parameters and Pitch Damper, n.d.

Box-folder 14-12

Gust Alleviation Theory with Pitch Damper and Speed Variations, 1970-1974, n.d.

Box-folder 14-13

Gust Alleviator - Cessna, 1973-1979

Box-folder 15-1

Spanwise Averaging and Rolling Movement Reports, 1957, n.d.

Box-folder 15-2

Vane Controlled Alleviator, Spanwise Gust Variation, 1969, n.d.

Box-folder 15-3

Gust Calculations (C-45), 1970-1971

Box-folder 15-4

GWU [George Washington University] Foundations of Response Research Conference, 1986

Box-folder 15-5

GWU [George Washington University] - Figs. for Talk, [1986]

Box-folder 15-6

Handling Qualities, 1954-1988, n.d.

[3 folders]

Box-folder 15-7

Hang Glider

Box-folder 16-1

Hang Gliders, 1968-1978, n.d.

[2 folders]

Box-folder 16-2

Hang Gliders Lateral Equations, 1974, n.d.

Box-folder 16-3

Helicopter with Sling Load, 1973, n.d.

Box-folder 16-4

Helicopters, 1976, n.d.

Box-folder 16-5

Human Pilot - Foudriat and Wells, 1973-1976

Box-folder 16-6

Hydrofoil Boat, 1972-1975

Box-folder 16-7

Hydrofoil Derivation, 1971-1972, n.d.

Box-folder 16-8

Identification, 1996, n.d.

Box-folder 16-9

Inertia of Cone of Elliptic Section, 1975, n.d.

Box-folder 16-10

Inspection, 1959

Box-folder 16-11

Kalman Filter to Measure Xg, 1974-1975, n.d.

Box-folder 16-12

Landing, 1967-1976, n.d.

Box-folder 17-1

Large Space Structures, 1976-1977

Box-folder 17-2

Light Planes, 1972-1978

Box-folder 17-3

LLTV [Lunar Landing Training Vehicle] Accident Review, 1968-1969, n.d.

Box-folder 17-4

Lunar Landing Vehicle, Apollo - Approach Stability and Control Review, 1969

Box-folder 17-5

Lunar Module - Landing Approach Review, 1964

Box-folder 17-6

Lunar Orbiter, 1965-1966

Box-folder 17-7

Lunar Orbiter, Meeting on Orbit Determination Techniques for, 1965-1966

Box-folder 17-8

Lunar Orbiter - Transfer Orbit, 1965-1966

Box-folder 17-9

Man-Powered Airplane, 1977

Box-folder 17-10

Mars Airplane, 1978, n.d.

Box-folder 17-11

Mars Airplane (VU Graphs), 1978

Box-folder 17-12

Mimic Program, 1965-1967

Box-folder 17-13

Model Reference Systems, n.d.

Box-folder 17-14

Moments Acting on a Satellite, [1958?]

Box-folder 17-15

Moon, 1964

Box-folder 17-16

Nonlinear Systems, 1974

Box-folder 17-17

NTF (Natural Transonic Facility), 1978, n.d.

Box-folder 18-1

Oblique Wing, 1971

Box-folder 18-2

Observer Sensitivity, Reports on, 1971-1972, n.d.

Box-folder 18-3

Oscillating Airfoils, 1950-1977

Box-folder 18-4

Parameter Identification, 1973-1979, n.d.

Box-folder 18-5

Propellers for High-Alt Airplane, 1957-1978

Box-folder 18-6

Propulsive Efficiency, 1968

Box-folder 18-7

Prostheses, 1973

Box-folder 18-8

Radiation, 1977

Box-folder 18-9

Radio-Controlled Models, n.d.

Box-folder 18-10

Redundancy, Analytical Reliability, 1956-1975

Box-folder 18-11

Relativity, 1963, n.d.

Box-folder 18-12

Rendezvous, 1959-1962, n.d.

Box-folder 18-13

Rendezvous (Recent), 1963, n.d.

Box-folder 18-14

Rendezvous, Infra-red Sensors for Rendezvous, 1965, n.d.

Box-folder 18-15

Research Environment (Memos), 1976, n.d.

Box-folder 18-16

Ride Comfort, 1970-1974

Box-folder 18-17

Rocket Theory, 1966-1969

Box-folder 18-18

Rotating Cylinder Flaps, 1963-1971, n.d.

Box-folder 18-19

Rotating Satellites, 1966-1968

Box-folder 19-1

Shuttle (Memos, Notes, Etc.), 1974-1981, n.d.

Box-folder 19-2

[Shuttle] Aerodynamics, 1976-1980

Box-folder 19-3

[Shuttle] Case Proposals on Backup Flight Control System, 1974-1975

Box-folder 19-4

Shuttle Control System, n.d.

Box-folder 19-5

Shuttle Control System - Effect on Positive Elevator Feedback, 1978-1980, n.d.

Box-folder 19-6

Shuttle Control System - Reports from Ken Adler, 1973-1980, n.d.

Box-folder 19-7

Shuttle Engine Controls, 1978

Box-folder 19-8

Shuttle - Entry and Landing, 1973-1980

Box-folder 19-9

Shuttle Headquarters for ALT, 1977, n.d.

Box-folder 19-10

[Shuttle] Hydraulic Subsystem, 1973

Box-folder 19-11

[Shuttle] Inertial System, 1971-1974, n.d.

Box-folder 19-12

[Shuttle] Langley Contributions, 1973, n.d.

Box-folder 19-13

[Shuttle] Priority Rate Limiting, n.d.

Box-folder 19-14

Shuttle, Recommendations for, 1973-1974, n.d.

Box-folder 19-15

Shuttle, Role of Man in, 1973-1974, n.d.

Box-folder 19-16

Shuttle Software Problems, 1973

Box-folder 19-17

Shuttle Study Request, 1973

Box-folder 19-18

Shuttle Time Lags and Pilot-Induced Oscillations (PIO), 1973-1979, n.d.

Box-folder 20-1

Signal Flow Diagrams, 1964, n.d.

Box-folder 20-2

Simulated Design, 1973-1974

Box-folder 20-3

Solar Power Station, 1977

Box-folder 20-4

Solar Sail, 1977, n.d.

Box-folder 20-5

Solar Sail, 1977

Box-folder 20-6

Spanwise Averaging, 1976-1977, n.d.

Box-folder 20-7

Spheres, Flow on, 1995, n.d.

Box-folder 20-8

SPIFR (Single Pilot Instrument Flight Rules), n.d.

Box-folder 20-9

Spin Bibliography, n.d.

Box-folder 20-10

Spin Research, 1979, n.d.

Box-folder 20-11

Stability, Lateral, 1978

Box-folder 20-12

Stability, Longitudinal, 1954

Box-folder 20-13

Stability Longitudinal, 1968, n.d.

Box-folder 20-14

Stability, Spiral (Hewes Article), 1978, n.d.

Box-folder 20-15

Stalling, 1975

Box-folder 20-16

Stalls, 1973-1978

Box-folder 20-17

Steam Cars, 1971

Box-folder 20-18

STOL Reports, 1992

Box-folder 20-19

Tail-Mounted Turbofan Engine, 1969

Box-folder 20-20

Tethered Body, 1966, n.d.

Box-folder 20-21

Tethered Helicopter, 1976, n.d.

Box-folder 20-22

Thrusts Due to Gusts (folder 1 of 2), 1974-1977, n.d.

Box-folder 21-1

Thrusts Due to Gusts (folder 2 of 2), 1974-1975, n.d.

Box-folder 21-2

Unsteady Lift Reports, 1970-1974, n.d.

Box-folder 21-3

Unsteady Lift Reports, 1996, n.d.

Box-folder 21-4

Use of Tail Cone in ALT Tests, 1976

Box-folder 21-5

[Vertical Flight, First] - Conference at MSC on Question of Man in First Vertical Flight

Box-folder 21-6

Vertical Flight - Manned vs. Unmanned; Cheatham, David C., 1973

Box-folder 21-7

Viking Notes, Memos, Etc., 1973-1990, n.d.

Box-folder 21-8

Viking Stab. Analysis, 1974-1975, n.d.

Box-folder 21-9

VTOL Proposed Design, 1969

Box-folder 21-10

Washout Design, 1973-1975, n.d.

Box-folder 21-11

Wind Shear (Abzug), n.d.

Box-folder 21-12

Windmill Boat, 1971

Box-folder 21-13

Airfoil Design Method by Teodorsen - Article by Waldo Oehman, 1978

Box-folder 21-14

Airfoil Programs (PROFILX), 1989, n.d.

Box-folder 21-15

Airfoils: Boundary Layer Controlled Thick Suction Airfoils, 1994

Box-folder 21-16

Airfoils for High Lift - Liebeck, n.d.

Box-folder 21-17

Airfoils: Thick Suction Airfoils - Sidney Goldstein, 1948

Box-folder 21-18

Airfoils: Three Papers by Phillips, 1985, n.d.

Box-folder 22-1

Airfoils: Velocity Ahead of an Airfoil: Program by R. T. Jones, 1988, n.d.

Box-folder 22-2

Airfoils with Thick Trailing Edge - Douglas Co., n.d.

Box-folder 22-3

Altitude Response - Initial Studies, 1979

Box-folder 22-4

Apollo, NASA Contributions, 1974-1994

Box-folder 22-5

Attitude Control - Dr. Rublein Contract, 1981

Box-folder 22-6

Bibliographies on Handling Qualities, 1981-1987, n.d.

Box-folder 22-7

Boundary Layer Studies, 1977-1987, n.d.

Box-folder 22-8

Canards - High Lift Configuration, 1971-1984

Box-folder 22-9

Circulation Control, 1987-1989

Box-folder 22-10

Complimentary Filter - Report by John Garren et. al., 1977

Box-folder 22-11

Contributions by Langley Engineers - Listed by Phillips, 1990-1991

Box-folder 22-12

Crescent Wing Studies, 1986-1987

Box-folder 22-13

Departure Maneuvers (Stalls), 1980

Box-folder 22-14

Dryden Lecture by Phillips, 1989

Box-folder 22-15

Education - Senior Projects, n.d.

Box-folder 22-16

Flight Control Review Group, Shuttle, 1974-1979, n.d.

Box-folder 22-17

Fuzzy Logic, 1992, n.d.

Box-folder 23-1

Hang Glider - Correspondence and Reports, 1975-1982, n.d.

[2 folders]

Box-folder 23-2

Hang Glider - Data and Trajectory Calculations, 1978-1979

Box-folder 23-3

Joined Wings - Publicized by Wolkovitch, 1986

Box-folder 23-4

Larrabee, E. Eugene - Copies of Talks, 1991-1995

Box-folder 23-5

Mars Airplane, 1978, n.d.

Box-folder 23-6

Paper Airplane - World's Largest, 1992-1993

Box-folder 23-7

Papers on Airfoil Drag, 1937-1992

Box-folder 23-8

Photos of Langley's Aerodrome and Some Data, 1992, n.d.

Box-folder 23-9

Pilot-Induced Oscillations, 1992

Box-folder 23-10

Plot of Energy Efficiency in Climb - Used in Study of Solar Aircraft, 1979

Box-folder 23-11

Pressure Drag of Airfoil, 1988-1990, n.d.

Box-folder 24-1

Project Teal Rain, DARPA Project on Solar-Powered Aircraft, 1979-1980, n.d.

Box-folder 24-2

Propeller Design for Very High Altitude Airplane, 1980, n.d.

Box-folder 24-3

Pterodactyl Replica Designed by Paul McCready and Henry Jex, 1986, n.d.

Box-folder 24-4

Scaling, 1992, n.d.

Box-folder 24-5

Scaling, Paper for Journal of Aircraft, 1992-1993

Box-folder 24-6

Scaling, References - Compilation of Non-Dimensional Numbers, [1904?]-1992

Box-folder 24-7

Seventy-fifth Anniversary Book - Comments, 1990

Box-folder 24-8

Shuttle - Entry Concerns and Oscillations of Elevons, 1980, n.d.

Box-folder 24-9

Shuttle Navigation System - Raymond Montgomery, 1979, n.d.

Box-folder 24-10

Shuttle Pilot-Induced Oscillation Problem (PIO), n.d.

Box-folder 24-11

Solar-Powered Aircraft - von Flotow, Daedelus, 1988, n.d.

Box-folder 24-12

Solar-Powered and Microwave-Powered Aircraft, References, 1953-1984, n.d.

Box-folder 24-13

Stagnation Point Flow, 1957

Box-folder 24-14

Submarine - Longitudinal Response to Elevator Control, 1981, n.d.

Box-folder 24-15

Turbulence Response - Ribner and Filotas, 1969-1992, n.d.

Box-folder 25-1

Underwater Vehicles, 1981, n.d.

Box-folder 25-2

Vought F8U-I - Compilation of Memos, 1957-1981

Box-folder 25-3

Wedge Trailing Edge - Flexible, 1991-1992, n.d.

Box-folder 25-4

Wind Tunnel Built for Virginia Air and Space Center, 1941-1990, n.d.

Box-folder 25-5

Wing Leveler Fluidic, 1978

Box-folder 25-6

Winglets, 1962-1978, n.d.

Box-folder 25-7

Yachts, 1972-1984, n.d.

Box-folder 25-8

Measurements of the Longitudinal Stability and Control Characteristics of the Vought-Sikorsky XF4U-1 Airplane Memorandum Report for Bureau of Aeronautics, Aug 30 1941

Box-folder 25-9

Effect of Spring and Gravity Moments in the Control System on the Longitudinal Stability of the Brewster XsBA-1 Airplane, Apr 1942

[2 copies]

Box-folder 25-10

Measurements of the Flying Qualities of a Hawker Hurricane Airplane, Apr 1942

[2 copies]

Box-folder 25-11

A Flight Investigation of Short-Period Longitudinal Oscillations of an Airplane with Free Elevator, May 1942

Box-folder 25-12

Control-Surface Instability of High-Speed Airplanes, Jun 1942

Box-folder 25-13

Comparison of Aileron Control Characteristics as Determined in Flight Tests of P-36, P-40, Spitfire, and Hurricane Pursuit Airplanes, Aug 1942

Box-folder 25-14

Measurements of the Flying Qualities of a Submarine Spitfire Va Airplane, Sep 1942

[2 copies]

Box-folder 25-15

Stalling Characteristics of the Submarine Spitfire Va Airplane, Sep 1942

[2 copies]

Box-folder 25-16

A Flight Investigation of the Stability of a Towed Body, Oct 1942

[3 copies]

Box-folder 25-17

Flight Test of Various Tail Modifications on the Brewster XSBA-1 Airplane I-Measurements of Flying Qualities with the Original Tail Surfaces, Jul 1943

Box-folder 26-1

Flight Tests of Various Tail Modifications on the Brewster XSBA-1 Airplane II - Measurements of Flying Qualities with Tail Configuration Number Two, Dec 1943

Box-folder 26-2

Measurements of the Flying Qualities of a Curtis SB2C1-Airplane, Mar 1944

Box-folder 26-3

Stability of a Body Stabilized by Fins and Suspended from an Airplane, Apr 1944

Box-folder 26-4

Application of Spring Tabs to Elevator Controls, Oct 1944

Box-folder 26-5

Effect of Lateral Shift of Center of Gravity on Rudder Deflection Required for Trim, Nov 1944

Box-folder 26-6

Application of Spring Tabs to Elevator Controls, 1944

Box-folder 26-7

The Use of Geared Spring Tabs for Elevator Control, Feb 1945

Box-folder 26-8

An Investigation of Additional Requirements for Stability Elevator Control Characteristics, Jun 1946

Box-folder 26-9

Effect of Steady Rolling on Longitudinal and Directional Stability, Jun 1948

Box-folder 26-10

Appreciation and Prediction of Flying Qualities - Technical Report 927, 1948-1949

[2 items: NACA Technical Note 1670 (Aug 1948) and NACA Report 927 (1949)]

Box-folder 26-11

Theoretical Analysis of Oscillations of a Towed Cable, Jan 1949

Box-folder 26-12

Low-Speed Tests of a Model Simulating the Phenomenon of Control-Surface Buzz, Aug 1950

Box-folder 26-13

Ability of Pilots to Control Simulated Short-Period Yawing Oscillations, Nov 1950

Box-folder 26-14

Theoretical Study of Some Methods For Increasing The Smoothness of Flight through Rough Air, Jul 1951

Box-folder 26-15

Theoretical Analysis of Some Simple Types of Acceleration Restrictors, Dec 1951

Box-folder 26-16

Effects on Longitudinal Stability and Control Characteristics of a Boeing B-29 Airplane of Variations in Stick-Force and Control-Rate Characteristics Obtained through Use of a Booster in the Elevator-Control System, 1952

Box-folder 26-17

Flight Investigation of Mechanical Feel Device in an Irreversible Elevator Control System of a Large Airplane, 1952

Box-folder 26-18

Graphical Solution of Some Automatic-Control Problems Involving Saturation, Aug 1953

Box-folder 26-19

Review and Investigation of Unsatisfactory Control Characteristics Involving Instability of Pilot-Airplane Combination and Methods for Predicting These Difficulties from Ground Tests, Aug 1953

Box-folder 26-20

Theoretical Investigation of Some Discontinuous Yaw Dampers, Apr 1954

Box-folder 26-21

A Method For Measuring The Product of Inertia and the Inclination of the Principal Longitudinal Axis of Inertia of an Airplane, Apr 1954

Box-folder 26-22

Investigation of Effect of Reduction of Valve Friction in a Power Control System by Use of a Vibrator, Jul 1955

Box-folder 27-1

Analysis of Automatic Control to Prevent Rolling Divergence, Apr 1956

Box-folder 27-2

Investigation by the Transonic-Bump Method of a 35° Sweptback Semispan Model Equipped with a Flap Operated By A Series of Servovanes Located Ahead of and Geared to the Flap, Apr 1956

Box-folder 27-3

Theoretical Calculation of the Power Spectra of the Rolling and Yawing Moments on a Wing in Random Turbulence, Dec 1956

Box-folder 27-4

Loads Implications of Gust-Alleviation System, Jun 1957

Box-folder 27-5

Flight Investigation of the Effectiveness of an Automatic Aileron Trim Control Device for Personal Airplanes, 1957

Scope and Contents note

[also includes "Simulator Studies of Several Lateral Stability Augmentation Concepts for Light Aircraft" by H. Douglas Garner (Langly Working Paper 999, Oct 6 1971)]

Box-folder 27-6

Subsonic Flight Investigation of Methods to Improve the Damping of Lateral Oscillations by Means of a Viscous Damper in the Rudder System in Conjunction with Adjusted Hinge-moment Parameters, Jan 1958

Box-folder 27-7

A Method for the Calculation of the Lateral Response of Airplane to Random Turbulence, Feb 1958

[2 copies]

Box-folder 27-8

Analysis of a Cable in a Satellite Orbit, Jun 15 1959

Box-folder 27-9

The Lateral Response of Airplanes To Random Atmospheric Turbulence, 1960

Box-folder 27-10

Research on Blunt-Faced Entry Configurations at Angles of Attack Between 60° and 90°, 1960

Box-folder 27-11

A Longitudinal Control Feel System for In-Flight Research on Response Feel, Jan 1961

Box-folder 27-12

Analysis of Effects of Interceptor Roll Performance and Maneuverability on Success of Collision-Course Attacks, Aug 1961

Box-folder 27-13

Propulsive Efficiency of Tail-Mounted Turbofan Engines, Dec 1968

Box-folder 27-14

Effects of Spanwise Variation of Gust Velocity on Alleviation System Designed for Uniform Gust Velocity Across Span, Jan 1971

Box-folder 27-15

Effect on a Glider of Its Own Trailing Vortices in Circling Flight, Jan 1972

Box-folder 27-16

Analysis of Effect of Asymmetric Loading on Sailplane Performance in Circling Flight, Oct 1972

Box-folder 27-17

Effect of the Method of Obtaining Lateral Trim on the Drag of a Glider in a Steady Turn, 1972

Box-folder 27-18

Gyroscopic Moments on a Glider in Turning Flight, 1972

Box-folder 27-19

Study of the Control System to Alleviate Aircraft Response to Horizontal and Vertical Gusts, Dec 1973

Box-folder 27-20

Analysis of Experimental Studies of the Control of Hang Gliders, 1974

Box-folder 27-21

Recovering from a Vertical Dive, 1975

Box-folder 27-22

Propulsive Effects Due to Flight Through Turbulence, 1975

Box-folder 27-23

Investigation of Longitudinal Control System for a Small Hydrofoil Boat, 1976

Box-folder 27-24

Stability and Control of Hang Gliders, 1976

Box-folder 27-25

Ground Distance Covered During Airborne Horizontal Deceleration of an Airplane, Apr 1978

Box-folder 27-26

Simulation Study of the Oscillations Longitudinal Motion of an Airplane at the Stall, Aug 1978

Box-folder 27-27

Altitude Response of Several Airplanes During Landing Approach, Nov 1979

Box-folder 27-28

Some Design Considerations for Solar-Powered Aircraft, Jun 1980

Box-folder 27-29

Analytical Study of a Fireplace Heat Exchanger, Feb 1981

Box-folder 28-1

Flight Research on F8U-1 Airplanes, Sep 1981

Box-folder 28-2

Studies of Friction Drag and Pressure Drag of Airfoils Using the Eppler Program, Oct 1988

[see also Oversize]

Box-folder 28-3

Dryden Lecture - Flying Qualities from Early Airplanes to the Space Shuttle, Jul 1989

Box-folder 28-4

Determination of the Pressure Drag of Airfoils by Integration of Surface Pressures, Oct 1990

[2 copies]

Box-folder 28-5

Recollections of Langley in the Forties - Talk by W.H. Phillips, Jun 1992

Box-folder 28-6

Effects of Model Scale on Flight Characteristics and Design Parameters, Mar-Apr 1994

Box-folder 28-7

Accuracy of Frequency Response - Fourier Series, 1951-1952, n.d.

Box-folder 28-8

Aircraft Stability and Control - Miscellaneous Notes, 1945-1950, n.d.

Box-folder 28-9

Effect of Roll Collision Course Attacks - Book I, 1957, n.d.

[2 folders]

Box-folder 28-10

Effect of Roll Collision Course Attacks - Book II, 1957, n.d.

Box-folder 29-1

(Volume VII) Experimental Methods in High-Speed Aerodynamics Section N Piloted Aircraft Testing by Bailey, Zalovcik, Phillips and Huston, n.d.

Box-folder 29-2

(Article on) Gust Alleviation Presented as Part of a Series of Technical Talks at Rensselaer

Box-folder 29-3

Gyro Lecture - Phillips

Box-folder 29-4

Lunar Landing Facility, 1961-1967, n.d.

[3 folders]

Box-folder 29-5

Moments on Satellites; Pearson Lecture Series; Density Determination; Control in Free Space, 1958-1959, n.d.

[2 folders]

Box-folder 30-1

Phase Plane Methods, 1952-1953, n.d.

Box-folder 30-2

Space Stabilization - Bibliography

Box-folder 30-3

Space Stabilization Talk for Interns, n.d.

Box-folder 30-4

Stabilization Work, Material for Talk on, 1959, n.d.

Box-folder 30-5

Stable Platform Lecture W.H.P., 1959

Box-folder 30-6

Theory of Stability of Aircraft and Other Physical Systems, n.d.

Box-folder 30-7

VU-Graphs Dynamic Stability Lecture (folder 1 of 2), 1963-1976, n.d.

[2 folders]

Box-folder 30-8

Phillips Notes for Lecture Preparations,

1950, n.d.
Box-folder 30-9

Diedrich - Introduction to Matrix Analysis, n.d.

Box-folder 30-10

[Diedrich] Matrix Notes, n.d.

Box-folder 30-11

Diedrich, Matrix Notes on Course by, 1950, n.d.

[2 folders]

Box-folder 31-1

Dr. Eade Course - Calculus of Variation

Box-folder 31-2

Dr. Kalman Lectures; Dr. Dreyfers Lectures

Box-folder 31-3

Dr. Katzoff Course - Modern Physics

Box-folder 31-4

Rempfer Lectures - Dr. Nashed

Folder Oversize: 1

Envelope of Typical Printouts from the Eppler Program

[3 items]
Subseries A. Writings and Lectures, 1936-2000

Box-folder 32-1

Advantages of the Right-Right Pattern, n.d.

Box-folder 32-2

Analysis of a Cable in a Satellite Orbit, 1959

Box-folder 32-3

Analysis of Effect of Assymetric Loading on Sailplane Performance in Circling Flight, 1972

Box-folder 32-4

Analysis of Means to Increase the Smoothness of Flight in Rough Air, n.d.

Box-folder 32-5

Analysis of the Article "The Outlook for the Flying Machine" by Professor Simon Newcomb (October 1903), 1982

Box-folder 32-6

Analytical Study Using a Human Pilot Model of Effect of Adverse Lift Due to Elevon Deflection on Control Characteristics, 1991, n.d.

Box-folder 32-7

Applications fo Aerodynamic Theory to Stability, n.d.

Box-folder 32-8

Appreciation and Predictions of Flying Qualities, 1945

Box-folder 32-9

Comparison of the Scope of Ship and Airplane Handling Qualities [glass plates], n.d.

Box-folder 32-10

Design Considerations for One-bladed Propellers, n.d.

Box-folder 32-11

Design of Electrically-powered Models to Reach Maximum Altitude, n.d.

Box-folder 32-12

Designing a Rubber-powered Model to Carry a Payload, 1991

Box-folder 32-13

Development of Transonic Test Facilities, 1996, n.d.

Box-folder 32-14

Dune Soaring at Kitty Hawk, ca. 1955-1994

Box-folder 32-15-33-1

Dynamic Stability and Control Class Lectures, n.d.

Box-folder 33-2

Effect of Expansion and Contraction of the Surfaces on Shape of a Wedge-shaped Trailing Edge, 1992

Box-folder 33-3

Effect of Pressure Gradients on the Boundary Layer Along a Flat Plate (MIT undergraduate thesis), 1939

[original and photocopy] [2 folders]

Box-folder 33-4

Effect of the Variation of L/D with Lift Coefficient on the Ease of Making Power-Off Landings, n.d.

Box-folder 33-5

Effects of Model Scale on Flight Characteristics, 1992-1993

Box-folder 33-6

Endurance of Indoor Models at Low Ceilings, 1936-1994, n.d.

Box-folder 33-7

Experiments on Methods of Measuring the Lift-Drag Ratio of Airfoils, n.d.

Box-folder 33-8

Flight Control Research [videocassette], 1986

Box-folder 33-9

Flight Investigation of the Effect of Friction on Power Boost Systems, n.d.

Box-folder 33-10

Flight Tests of an Airplane with Sweptback Wings, n.d.

Box-folder 33-11

Fluid Control Systems, 1966

Box-folder 33-12

Flying and Handling Qualities of Airplanes, n.d.

Box-folder 33-13

Flying Qualities from Early Airplanes to the Space Shuttle, 1987-1989, n.d.

Box-folder 34-1

Flying Qualities from Early Airplanes to the Space Shuttle, 1988-1989, n.d.

Box-folder 34-2

Flying Qualities of Airplanes at Transonic Speeds, n.d.

Box-folder 34-3

Free Flight articles, 1977-1993

Box-folder 34-4

The Friction Drag and Pressure Drag of Airfoils, 1984, n.d.

Box-folder 34-5

Gust Alleviation (Rensselaer Lecture), 1970, n.d.

Box-folder 34-6

Gust Alleviation as a Subject for Research, 1975-ca. 2000

Box-folder 34-7

Hidden Treasures in Old NACA Reports, 2000, n.d.

Box-folder 34-8

High-speed Flight Stability and Control Problems, 1954

Box-folder 34-9

High-speed Stability and Control Problems, 1953

Box-folder 34-10

How Does an Airfoil Produce Lift?, [1978?]-1983

Box-folder 34-11

How to Defeat Drag, n.d.

Box-folder 34-12

Hydrodynamic Coefficients of an Elongated Body Rapidly Approaching a Free Surface, 1976

Box-folder 34-13

Investigation of Canard Surfaces to Improve Handling Characteristics of the Shuttle Orbiter, 1988

Box-folder 34-14

Investigation of Longitudinal Control System for a Small Hydrofoil Boat, 1976

Box-folder 34-15

Is Wing Covering Necessary?, n.d.

Box-folder 34-16

Jump-start for Tow-line Gliders, 1989

Box-folder 34-17

Langley Research Center Simulation Facilities for Manned Space Missions, [1963]

Box-folder 34-18

Load Implications of Gust Alleviation Systems, n.d.

Box-folder 34-19

Manual for Preparation of NFFS Symposium Volume, [1975?]

Box-folder 35-1

Model aircraft articles, 1939-1991, n.d.

[2 folders]

Box-folder 35-2

Model Airplanes and Science (talk for Armstrong School), n.d.

Box-folder 35-3

Moments Acting on a Satellite, 1959

Box-folder 35-4

NACA Advance Confidential Reports, 1942

[reprints]

Stalling Characteristics of the Supermarine Spitfire va Airplane

Measurements of the Flying Qualities of a Supermarine Spitfire va Airplane

Box-folder 35-5-6

NACA Advance Restricted Reports, 1942-1944

[reprints]

Effect of Spring and Gravity Moments in the Control System of the Longitudinal Stability of the Brewster XSBA-1 Airplane

Flight Tests of Various Tail Modifications on the Brewster XSBA-1 Airplane: I - Measurements of Flying Qualities with Original Tail Surfaces

Stability of a Body Stabilized by Fins and Suspended from an Airplane

Application of Spring Tabs to Elevator Controls

Box-folder 35-7-8

NACA Memorandum Reports, 1942-1944

[reprints]

Measurements of the Flying Qualities of A Hawker Hurricane Airplane

Flight Tests of Various Tail Modifications on the Brewster XSBA-1 Airplane: II - Measurements of Flying Qualities with Tail Configuration Number Two

Measurements of Flying Qualities of a Curtiss SB2C-1 Airplane

Box-folder 35-9

NACA Reports, 1944-1949

Application of Spring Tabs to Elevator Controls

Appreciation and Prediction of Flying Qualities

Box-folder 36-1-2

NACA Research Memoranda, 1950-1958

Low-speed Tests of a Model Simulating the Phenomenon of Control-Surface Buzz

Ability of Pilots to Control Simulated Short-Period Yawing Oscillations

Investigation of Effect of Reduction of Valve Friction in a Power Control System by Use of a Vibrator

Review and Investigation of Unsatisfactory Control Characteristics Involving Instability of Pilot-Airplane Combination and Methods for Predicting These Difficulties from Ground Tests

Theoretical Investigation of Some Discontinuous Yaw Dampers

Analysis of an Automatic Control to Prevent Rolling Divergence

Analysis of Effects of Interceptor Roll Performance and Maneuverability on Success of Collision-course Attacks

Box-folder 36-3

NACA Restricted Bulletins, 1944-1945

[reprints]

Effect of Lateral Shift of Center of Gravity

The Use of Geared Spring Tabs for Elevator Control

Box-folder 36-4-7

NACA Technical Notes, 1946-1957

An Investigation of Additional Requirements for Satisfactory Elevator Control Characteristics

Effect of Steady Rolling on Longitudinal and Directional Stability

Appreciation and Prediction of Flying Qualities

Theoretical Analysis of Oscillations of a Towed Cable

Theoretical Analysis of Some Simple Types of Acceleration Restrictors

Flight Investigation of the Effectiveness fo an Automatic Aileron Trim Control Device for Personal Airplanes

Investigation by the Transonic-bump Method of a 35 [degree] Sweptback Semispan Model Equipped with a Flap Operated by a Series of Servovanes Located Ahead of and Geared to the Flap

Loads Implications of Gust-Alleviation Systems

Box-folder 36-8

NASA Technical Memoranda, 1960-1990

Research on Blunt-faced Entry Configuratinos at Angles of Attack between 60 [degrees] and 90 [degrees]

Comparison of Effects of Unsteady Lift and Spanwise Averaging in Flight through Turbulence

Altitude Response of Several Airplanes During Landing Approach

Effect of Structural Flexibility on the Design of Vibration-isolating Mounts for Aircraft Engines

Determination of the Pressure Drag of Airfoils by Integration of Surface Pressures

Box-folder 36-9

NASA Technical Note, 1973

Study of a Control System to Alleviate Aircraft Response to Horizontal and Vertical Gusts

Box-folder 36-10

NASA Technical Paper, 1978-1980

Ground Distance Covered During Airborne Horizontal Deceleration of an Airplane

Some Design Considerations for Solar-powered Aircraft

Box-folder 36-11

NASA Technical Report, 1960

The Lateral Response of Airplanes to Random Atmospheric Turbulence

Box-folder 36-12

Outline of lecture material available, 1975

Box-folder 36-13

Penetration into the Wind, n.d.

Box-folder 36-14

Power Boost, Artificial Feel, and Acceleration Restrictions, n.d.

Box-folder 36-15

Power Control Systems and Control Feel Devices for Satisfactory Airplane Handling Qualities, 1954

Box-folder 36-16

Presentation to Dr. Low, 1970

Box-folder 36-17

Propellor Design Program, 1978-1986, n.d.

Box-folder 36-18

Propulsive Effects Due to Flight Through Turbulence, 1975, n.d.

Box-folder 36-19

Propulsive Effects of Radiator and Exhaust Ducting, 1941

Box-folder 37-1

Propulsive Efficiency of Tail-mounted Turbofan Engines, 1968

Box-folder 37-2

Recent Studies of Stability and Control Characteristics of Fighter Airplanes and Their Relation to Tactical Requirements, 1952

Box-folder 37-3

Recent Trends in U. S. Aeronautics and Research Technology, 2000

Box-folder 37-4

Recollections of Langley in the Forties (Langley Colloquium Series), 1990

Box-folder 37-5

Recollections of Langley in the Forties [videocassette], 1990

Box-folder 37-6

Recollections of Langley Memorial Aero Lab in the Forties, 1992

Box-folder 37-7

A Review and Analysis of the Applications of Gust-alleviation Systems, 1972

Box-folder 37-8

Review of Docking Studies at the Langley Research Center, 1963

Box-folder 37-9

Rubber-powered Radio-control Models, 1968

Box-folder 37-10

Samuel Pierpont Langley - Astronomer and Aeronaut, [1992?]

Box-folder 37-11

Selected Projects in Langley Research Center Guidance and Control Research, 1977

Box-folder 37-12

Similarities and Contrasts Between Ship Design and Aircraft Design, 1955

Box-folder 37-13

Simple Determination of Reynolds Number, 1998

Box-folder 37-14

Simulation Research at Langley Research Center, 1967-1968

Box-folder 37-15

Stability and Control (comments on) [audiocassette], n.d.

Box-folder 37-16

Stability and Control Problems at Transonic and Supersonic Speeds and Problems of Aiming and Sighting Guns at Transonic Speeds, n.d.

Box-folder 37-17

Stable Platforms and Inertial Navigation Systems, 1959

Box-folder 38-1-2

Studies of Friction Drag and Pressure Drag of Airfoils Using the Eppler Program, 1988, n.d.

Box-folder 38-3

A Study of Means for Limiting the Maximum Normal Acceleration of Airplanes n.d. ,

Box-folder 38-4

Symbols and Nomenclature for Model Aeronautics, 1994, n.d.

Box-folder 38-5

Theoretical Study of Means to Increase the Smoothness of Flight Through Rough Air, n.d.

Box-folder 38-6

Unsteady Lift lecture, 1966

Box-folder 38-7

Use of Models to Solve Problems of Full-size Aircraft, [1999?]

Box-folder 38-8

What's a Joule, Newton?, n.d.

Box-folder 38-9

Where Does the Lift Come From? Where Does It Go?, n.d.

Box-folder 38-10

Wind-Tunnel Study of Canard Surfaces on the Shuttle Orbiter, 1985

Subseries B. Subject Files, 1927-2004

Box-folder 38-11

Aberdeen Ballistic Research Laboratories visit, 1952

Box-folder 38-12

Aerospace / aviation memorabilia, 1976-1981, n.d.

Box-folder 38-13

Air Scoop (Langley Memorial Aeronautical Laboratory newsletter), 1944-1962

Box-folder 38-14

Airplane drawings, 1963, n.d.

Box-folder 38-15

American Institute of Aeronautics and Astronautics, 1967-1995

Box-folder 38-16

Apollo XI 20th anniversary, 1989

Box-folder 38-17

Award programs and correspondence, 1962-1981

Box-folder 39-1

Beech Bonanza, 1953-1987

Box-folder 39-2

Defense aircraft model plans, 1942

Box-folder 39-3

Design for Aeromodellers , 1953

[photocopy]

Box-folder 39-4

Event programs and invitations, 1963-1989

Box-folder 39-5

Fairchild 22 Handbook of Instructions , n.d.

Box-folder 39-6

Experimental Aircraft Association convention, 1982

Box-folder 39-7

Free fall technique, 1947-1995, n.d.

Box-folder 39-8

Gliders - world record, 1992-1994, n.d.

Box-folder 39-9

Handbook of the National Aircraft Collection , 1932

Box-folder 39-10

Hang gliders, n.d.

Box-folder 39-11

Hang gliders - model tests [16 mm film], n.d.

Box-folder 39-12

Hang gliders, 1974-1976, n.d.

Box-folder 39-13

Hirsch, Rene - GH-80, 1975, n.d.

Box-folder 39-14

Jex, Henry R., 1991-1998

Box-folder 39-15

Joshi, Suresh M., 1988, n.d.

Box-folder 39-16

Journey in Aeronautical Research - correspondence, 1999

Box-folder 39-17

Kites, 1991, n.d.

Box-folder 40-1

Kraft, Christopher C., 1965, n.d.

Box-folder 40-2

LMAL Bulletin , 1942-1944

Box-folder 40-3

Langley 75th anniversary, 1992

Box-folder 40-4

Langley Aerospace Mechanics Division personnel list, 1962

Box-folder 40-5

Langley Colloquium: Design, Construction and Flight Testing of the Spirit of St. Louis , 1987-1988

Box-folder 40-6

Langley Researcher , Dec 30 1966

Box-folder 40-7-9

Langley Stability and Control Section personnel records, 1944-1967, n.d.

Box-folder 49-10

Larrabee, E. Eugene, 1963-1995

Box-folder 40-11

Lindbergh, Charles, 1927-2001, n.d.

Box-folder 40-12

A Longitudinal Control Feel System for In-flight Research on Response Feel - by Faber and Crane, 1961

Box-folder 40-13

Lunar Orbit and Landing Approach Simulator, 1964-1967, n.d.

Box-folder 40-14

Lunar orbit rendezvous plan, 1961-1966, n.d.

Box-folder 40-15

Man Will Never Fly Memorial Society, 2001, n.d.

Box-folder 41-1

Maxim, Hiram, 1985-1998, n.d.

[2 folders]

Box-folder 41-2

Measurement of 3-dimensional shapes, 1983, n.d.

Box-folder 41-3

Model aircraft, 1963-1993, n.d.

Box-folder 41-4

Model championships, 1988

Box-folder 41-5

Modifications and Tests of Curtiss P-40 Airplane for Improvement of Ground Handling Characteristics - R. R. Gilruth and M. N. Gough, 1940

Box-folder 41-6

National Academy of Engineering election, 1991

Box-folder 41-7

National Advisory Committee for Aeronautics booklets, 1943-1944, n.d.

Work for Victory

NACA - LMAL and You

A Career in Aeronautical Research

Box-folder 41-8

Neural networks, 1991-1993, n.d.

Box-folder 41-9

Norton, Frederick H., 1966-1981

Box-folder 41-10

Orbiting telescope, 1964-1965

Box-folder 41-11

Ornithopters, 1981-1996, n.d.

Box-folder 41-12

Patent 2,821,352: Servo vane control for aircraft, 1954-1958

Box-folder 41-13

Patent 3,104,079: Variable-geometry winged reentry vehicle, 1959-1989, n.d.

Box-folder 42-1

Patent 3,386,686: Station keeping of a gravity-gradient stabilized satellite, 1965-1968

Box-folder 42-2

Patent 4,281,384: Rim inertial measuring system, 1981

Box-folder 42-3

Patent 4,415,133: Solar-powered aircraft, 1978-1983, n.d.

Box-folder 42-4

Performance and Dynamics of Aerospace Vehicles , 1971

Box-folder 42-5

Propeller design program - foreign requests, 1981-1982

Box-folder 42-6

Propeller designs, 1979, n.d.

Box-folder 42-7

Propeller dynamics, 1994

Box-folder 42-8

Requirements for Satisfactory Flying Qualities - by R. R. Gilruth, 1941

Box-folder 42-9

SBD-5 Aileron failure - Flight 21 [16 mm film], n.d.

Box-folder 42-10

Sand dunes - Nag's Head, North Carolina, 1974-1996, n.d.

Box-folder 43-1

Shuttle landing dynamics, 1977-1979, n.d.

Box-folder 43-2

Shuttle trainer aircraft, 1973-1976

Box-folder 43-3

Solar sail, 1977

Box-folder 43-4

Space News Roundup , 1962-1963

Box-folder 43-5

Steam-powered helicopter (1842 design), 1984-1986, n.d.

Box-folder 43-6

Supersonic glider with folding canard, 1972, n.d.

Box-folder 43-7

The Systems-Dynamics Research Airplane - by S. A. Sjoberg, 1958

Box-folder 43-8

Thermic sniffler theory and calibration, 1971, n.d.

Box-folder 43-9

Thick suction airfoils, 1991, n.d.

Box-folder 43-10

Thompson, Floyd L., 1937-1988

Box-folder 43-11

Trimmed drag - Milton D. McLaughlin, 1977-1982

Box-folder 43-12

Unsteady lift, n.d.

Box-folder 43-13

Vibration-isolating mounts for radial engines, 1984-1987

Box-folder 43-14

Virginia Air and Space Center, 1988-1997, n.d.

Box-folder 43-15

Weiss, Herbert K., 1939-1962, n.d.

Box-folder 43-16

White Pelican Project: world's largest paper airplane, 1987-1992, n.d.

[2 folders]

Box-folder 43-17

Wind tunnel research, 1948-1967

Box-folder 43-18

Windmill boat, 1965

Box-folder 43-19

Wing Tips (NACA Lewis Flight Propulsion Laboratory newsletter), 1945-1948

Box-folder 44-1

Wright Brothers, 1962-2004, n.d.

[3 folders]

Box-folder 44-2

Young Men in Aeronautics: A Twenty-year Progress Report of the Lawrence B. Sperry Award , 1957

[2 items]

Box-folder 44-3

Unidentified 16 mm film, n.d.

Subseries C. Correpondence Files, 1943-2008

Box-folder 44-4

Abzug, Malcolm, 1994-2004

Box-folder 44-5

Alaback, G. James, 1992-1995

Box-folder 44-6

Bacon, Jack, 1990

Box-folder 44-7

Baker, Paul S., 1988-1991

Box-folder 44-8

Bauer, Andrew B., 1993-1994

Box-folder 44-9

Baxter, Dick, 1994

Box-folder 45-1

Beatty, J. Roger, 1976

Box-folder 45-2

Bennett, Jim, 1980

Box-folder 45-3

Bennett, Leon, 1985

Box-folder 45-4

Bradley, Jim, 1986

Box-folder 45-5

Brand, Rolf, 1981

Box-folder 45-6

Breznikar, Radoslav, 1987, n.d.

Box-folder 45-7

Brill, Yvonne (NAE), 1995

Box-folder 45-8

Brocklehurst, Alan, 1985-1986, n.d.

Box-folder 45-9

Carmichael, Bruce, 1988-1995, n.d.

Box-folder 45-10

Chana, William F., 1987-1988

Box-folder 45-11

Chernoff, Max, 1983-1986

Box-folder 45-12

Cole, Hank, 1984-1985

Box-folder 45-13

Colson, Stanley V., 1994

Box-folder 45-14

Cone, Don, 1965

Box-folder 45-15

Crowley, R. T., 1979

Box-folder 45-16

Deshaye, Pat, 1985

Box-folder 45-17

Dodds, Robert P., 1978-1993

Box-folder 45-18

Douglas, Debbie, 1999-2002

Box-folder 45-19

Edwards, John C., 1963

Box-folder 45-20

Eggleston, Jack, 1993-1994

Box-folder 45-21

Eppler, Richard, 1983

Box-folder 45-22

Fife, Bob, 1991

Box-folder 45-23

Fogel, Larry, 1976

Box-folder 45-24

Foshag, William, 1996

Box-folder 45-25

Gale, Ferdi, 1976-1981

Box-folder 45-26

Ganser, Ronald, 1987

Box-folder 45-27

Gill, John D., 1980

Box-folder 45-28

Gilruth, Robert R., n.d.

Box-folder 45-29

Girsberger, Rolf, 1979-1982

Box-folder 45-30

Goldsberg, Carl, 1980

Box-folder 45-31

Goldschmied, Fabio R., 1990

Box-folder 45-32

Good, Walter A., 1989-1996

Box-folder 45-33

Graham, Dunstan, 1949

Box-folder 46-34

Gremmer, Hans, 1986

Box-folder 45-35

Gue, Frank, 1979-1986

Box-folder 45-36

Hannan, Bill, 1983-1994

Box-folder 45-37

Harlan, Raymond B., 1979

Box-folder 45-38

Hatschek, R. L., 1988

Box-folder 45-39

Hill, Maynard, 1984-2003, n.d.

Box-folder 45-40

Hirsch, Rene, 1979-1995, n.d.

Box-folder 45-41

Italiano, A. J., 1981-1985

Box-folder 45-42

Jarrett, Philip, 1985-1988

Box-folder 45-43

Jones, David W., 1967-1970

Box-folder 45-44

Kelley, Herbert L., 1988-1992

Box-folder 45-46

Keshishian, Harry, n.d.

Box-folder 45-47

Kiker, John W., 2002

Box-folder 45-48

Kraft, Christopher C. Jr., 1978-1980

Box-folder 45-49

Kuhrt, Wesley A., n.d.

Box-folder 46-1

Lardinois, Ryan, 1991-1993, n.d.

Box-folder 46-2

Larrabee, Eugene, 1949-1997

Box-folder 46-3

Lee, Edward R., 1980-1987

Box-folder 46-4

Lin, Charissa, 1994

Box-folder 46-5

Linstrum, Dave, 1986

Box-folder 46-6

Mann, Peter M., 1993

Box-folder 46-7

Mattill, John I., 1988

Box-folder 46-8

McBride, J. Wallace, 1981-1993

Box-folder 46-9

McCombs, William F., 1993-1995

Box-folder 46-10

McCutcheon, Charles, 1989-1995, n.d.

Box-folder 46-11

McRuer, Duane T., 1995

Box-folder 46-12

Meuser, Robert B., 1975-2000, n.d.

Box-folder 46-13

Michael, William H. Jr., 1982

Box-folder 46-14

Michel, Peter, 1988

Box-folder 46-15

Mitrovich, M., 1980

Box-folder 46-16

Monson, Donald, 1979

Box-folder 46-17

Mooney, Walt, 1988

Box-folder 46-18

Morris, Gilbert, 1986-1987

Box-folder 46-19

Moulton, R. G., 1976

Box-folder 46-20

Nicks, Oran W., 1974-1992

Box-folder 46-21

Ober, Shatswell, 1983

Box-folder 46-22

Ogden, Thomas G., 1994

Box-folder 46-23

Opdycke, Leonard E., 1988-2004, n.d.

Box-folder 46-24

Oringer, Sanford, 1968-1996

Box-folder 46-25

Orrell, John, 1978

Box-folder 46-26

Padfield, Gareth, 2002-2004

Box-folder 46-27

Patrick, Tom J., 1985-1987

Box-folder 46-28

Pearce, George E. Jr., 1988-1994

Box-folder 46-29

Penton, D. N., 1987-1988

Box-folder 46-30

Perkins, Courtland, 1969

Box-folder 46-31

Persh, Jerome, 1978

Box-folder 46-32

Pieromarchi, Bruno, 1950-1955

Box-folder 46-33

Pond, Bertram, 1989-1995, n.d.

Box-folder 47-1

Radcliffe, Lynn, 1975-2004, n.d.

Box-folder 47-2

Rash, Fred H., 1987-1988, n.d.

Box-folder 47-3

Richmond, James, 1987

Box-folder 47-4

Rodensky, Erving, 1995

Box-folder 47-5

Ryanski, Edmund G., 1994-1995

Box-folder 47-6

Selig, Michael, 1983-1984, n.d.

Box-folder 47-7

Sherlock, Stuart, 1996-2008, n.d.

Box-folder 47-8

Simons, Martin, 1983-1987

Box-folder 47-9

Smith, A. M. O., 1994

Box-folder 47-10

Steinmeyer, Peter, 1993-1994

Box-folder 47-11

Strack, K. J., 1984

Box-folder 47-12

Teiser, Eugene S., 1976

Box-folder 47-13

Tenny, Bud, 1964-1969

Box-folder 47-14

Thomas, Don, 1989

Box-folder 47-15

Turner, Bill, 1993

Box-folder 47-16

Vogelsang, William, 1988

Box-folder 47-17

von Flotow, Andreas, 1988

Box-folder 47-18

Voorhees, John, 1988

Box-folder 47-19

Walker, John L., 1985

Box-folder 47-20

Wantzenriether, Jean, 1983

Box-folder 47-21

Ward, Lou, 1990-1991, n.d.

Box-folder 47-22

Warner, Bill, 1994

Box-folder 47-23

Weinreich, Chris, 1993-1997, n.d.

Box-folder 47-24-48-1

Weiss, Herbert K., 1943-2003, n.d.

[7 folders]

Box-folder 48-2

Westbrook, Charles, 1995

Box-folder 48-3

Whipple, Ray, 1993, n.d.

Box-folder 48-4

Wilson, Douglass, 1977-1986

Box-folder 48-5

Withington, Betsy and Bob, 1994

Box-folder 48-6

Wolkovitch, Julian, 1984

Box-folder 48-7

Xenakis, George, 1988

Box-folder 48-8

Youngren, Harold, 1994

Box-folder 48-9

Zaic, Frank, 1983-2005, n.d.

Box-folder 48-10

Unidentified correspondents, 1950-1988, n.d.

Subseries D. Photographs, 1932-1990

Box-folder 48-11

Phillips studio portraits, [1963?]-1986, n.d.

Box-folder 49-1

Phillips snapshots, ca. 1932-ca. 1970

Box-folder 49-2

President's Award for Distinguished Federal Civilian Service color transparencies, 1979

Box-folder 49-3

Award presentations, 1944-1982, n.d.

Box-folder 49-4

Viola Phillips touring Johnson Space Center, n.d.

Box-folder 49-5

Unidentified banquet / reception, [1976?]

Box-folder 49-6

Unidentified banquet, n.d.

Box-folder 49-7

Meetings, 1970, n.d.

Box-folder 49-8

Receptions, 1977-1990, n.d.

Box-folder 49-9

Virginia H. Knauer (special assistant to the president for consumer affairs) Langley visit, 1976

Box-folder 49-10

[NACA test pilots?] (Pilgrim, Whitten, C. Mathews, Raskley, D'Orazio, Reeder), n.d.

Box-folder 49-11

Unidentified crew with biplane, ca. 1930

Box-folder 49-12

Langley Research Center color transparencies, n.d.

Subseries E. Personal Life, Education, and Career, 1918-2008

Box-folder 49-13

Biographical materials and ephemera, 1918-1989, n.d.

Box-folder 49-14

Newsclippings, 1944-1992, n.d.

Box-folder 50-1-52-2

Diaries, 1929-[2007?]

Box-folder 52-3

Travel diary - England, 1966

Box-folder 52-4

Appointment / address book, 1978

Box-folder 52-5

Belmont High School, 1928-1939, n.d.

Box-folder 52-6-53-1

Massachusetts Institute of Technology, 1935-1942, n.d.

[4 folders]

Box-folder 53-2

Technique (MIT annual), 1939

Box-folder 53-3

Massachusetts Institute of Technology, 1970-1999, n.d.

Box-folder 54-1

Trip to North Carolina State University, 1988

Box-folder 54-2

Trip to Oklahoma City and San Antonio, 1989

Box-folder 54-3

Trip to San Diego, 1988

Box-folder 54-4

Trip to Syracuse and Binghampton, 1989

Box-folder 54-5

Retirement social scrapbook, 1979

[2 folders]

Box-folder 54-6

Retirement congratulatory notes, 1979-2008

Box-folder 54-7

Retirement scrapbook, 1979

Box-folder 54-8

Academy of Model Aeronautics Brainbuster Club / gold member plaque, n.d.

Box-folder 54-9

Allan H. Taylor Memorial Award (Hampton Roads Section, AIAA) plaque, 1996

Box-folder 54-10

AIAA Dryden Lecture in Research medal, n.d.

Box-folder 54-11

American Institute of Aeronautics and Astronautics medal, n.d.

Box-folder 55-1

American Astronautical Society Fellowship plaque, 1985

Box-folder 55-2

Experimental Aircraft Association Special Recognition Award plaque, 1982

Box-folder 55-3

Langley Research Center Outstanding Volunteer Service Group Award plaque, 1981

Box-folder 55-4

Langley Research Center Special Achievement Award plaque, 1981

Box-folder 55-5

NASA service medals, 1979-1987, n.d.

[3 items]

Box-folder 56-1

National Free Flight Society plaque, [1987?]

Box-folder 56-2

Peninsula Engineer of the Year Award (Engineers' Club of the Virginia Peninsula), 1996

Box-folder 56-3

President's Distinguished Federal Civilian Service Medal, n.d.

Box-folder 56-4

Patent 4,281,384 (Rim inertial measuring system) plaque, [1981?]

Box-folder 56-5

Patent 4,415,133 (Solar-powered aircraft) plaque, [1983?]

Box-folder 56-6-57-1

Certificate awards, 1929-2006

Box-folder 57-2

American Institute of Aeronautics and Astronautics 15th Technical Symposium plaque, 1989

Box-folder 57-3

NACA plaque, 1979

Box-folder 57-4

Plaque bearing control position transmitter used in flight control testing, 1950

Folder Oversize: 1

Photograph: attendees of the NACA 75th anniversary reception, 1990

Folder Oversize: 1

Photograph: 10th reunion, MIT class of 1939, 1949

Folder Oversize: 1

Belmont High School diploma, 1932

Folder Oversize: 1

Special Award - Approach and Landing Test Program, 1978

Folder Oversize: 1

President's Award for Distinguished Federal Civilian Service, 1979