A Collection in
Special Collections
Collection Number Ms2008-033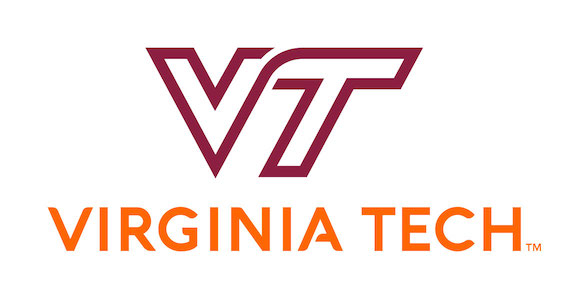 Special Collections, Virginia Polytechnic Institute and State University
© 2009 By Virginia Polytechnic Institute and State University. All rights reserved.
Processed by: John M. Jackson, Special Collections Staff
Repository
Special Collections, Virginia Polytechnic Institute and State University, Blacksburg, Va.
Collection Number
Ms2008-033
Title
Baldwin Family Letters 1861-1897
Physical Characteristics
1 container; 0.1 cu. ft.
Creator
Baldwin family
Language
English
Abstract
Letters of the Baldwin Family of Tazewell County, Virginia, consisting largely of letters from Denison B. Baldwin of the 51st Virginia Infantry and the 23rd Virginia Infantry Battalion to his wife, Sallie Barnes Baldwin..
---
Access Restrictions
Collection is open to research.
Use Restrictions
Permission to publish material from the Baldwin Family Letters must be obtained from Special Collections, Virginia Tech.
Preferred Citation
Researchers wishing to cite this collection should include the following information: Baldwin Family Letters, Ms2008-033 - Special Collections, Virginia Polytechnic Institute and State University.
Acquisition Information
The Baldwin Family Letters were donated to Special Collections in 2002.
Processing Information
The processing, arrangement and description of the Baldwin Family Letters commenced and was completed in January 2009.
Denison Butler Baldwin, the son of Denison and Jane Kyle Gibboney Baldwin, was born in Wytheville, Virginia in on August 26, 1832. At age 25, he moved to Jeffersonville (Tazewell County), Virginia, where he joined his uncle William Gibonney in a mercantile business. He married Sallie W. Barnes (1836-1919) on February 16, 1858. The couple would have ten children: William G., Denison O., Robert M., John M., Albert R., Sallie C., Amanda K., Levicia V., Albert H., Betsy L., and an unnamed son who died in infancy. Their oldest son, William Gibbony Baldwin (1860-1936) was co-founder of the Baldwin-Felts Detective Agency.
Baldwin entered Confederate service on August 22, 1861 as a first lieutenant, serving in Company L, 51st Virginia Infantry. Upon creation of the 23rd Battalion of Virginia Infantry in the spring of 1862, Baldwin was elected captain, commanding Company D of the new battalion. In December 1862, Baldwin was detached from the battalion for duty as chief enrolling officer for Virginia's Ninth Congressional District, headquartered at Abingdon. He returned to his regiment in the summer of 1864 and served with it through the remainder of the war. (Five of Baldwin's brothers had also served in the Confederate Army.)
Returning to Tazewell County after the war, Baldwin tried farming for a year, then returned to operating a mercantile business. In 1885, he moved to Charleston, West Virginia, then in 1888, to Bluefield (Mercer County), West Virginia, where he engaged in real estate and insurance. Denison B. Baldwin died in Bluefield on August 8, 1916.
This collection contains the letters of the Baldwin family of Tazewell County, Virginia. The collection consists largely of Civil War-era letters of Captain Denison B. Baldwin, an officer in the 51st Virginia Infantry Regiment and the 23rd Virginia Infantry Battalion, to his wife Sallie Barnes Baldwin.
The letters commence with September 6, 1861, when Baldwin writes from Richmond, Virginia. Baldwin mentions a recent battle, several mutual acquaintances, and unconfirmed war rumors. As he joins his regiment later that month, he describes the battle of Carnifex Ferry. Later, Baldwin writes from various camps in southwestern Virginia and the area that would later become southern West Virginia. Baldwin's letters are mostly devoted to personal matters, but he also describes his regiment's movements throughout the region and frequent skirmishes with Union troops. He recounts the partial destruction of Fayetteville, (West) Virginia and the Confederate march toward Charleston. He writes of mutual acquaintances and makes frequent mention of his brother-in-law, Oscar F. Barnes, also serving in the 23rd Battalion. Also discussed are a special mission to Meigs County, Ohio and the defenses of the saltworks at Saltville, Virginia. After his appointment as enrolling officer at Abingdon, Virginia, Baldwin's letters turn more toward personal and family matters, though he relays word from Early's raid on Washington and other war news. In the final letter, written August 18, 1864, Baldwin offers his opinion on the prospect for peace in the near future.
The collection also contains letters from several other family members and residents of Southwest Virginia. Among others, these include an exchange of letters between Sallie Barnes Baldwin and her brother Oscar Barnes, a prisoner at Fort Delaware; a letter from J S H Hoge (Joseph Haven Hoge?) to his daughter Helen, instructing her to flee Richmond; a (photocopied) letter from an unidentified member of the Giles Artillery (probably William Wirt McComas); and a letter from A. L. Tucker to Lieutenant D. W. Mason at Newport (Giles County), Virginia. The collection also contains six envelopes addressed to Sallie W. Baldwin.
The collection is arranged by correspondent name, then chronologically. Included in the contents list for each item is the sender's location in parentheses.
Subjects:

Civil War
Local/Regional History and Appalachian South
United States--History--Civil War, 1861-1865
---
Folder 1
Denison B. Baldwin to Sallie W. Baldwin

(Richmond, Virginia) Sep 6 1861

(Big Sewell Mountain, (West) Virginia) Sep 16 1861

(Meadow Bluff, (West) Virginia) Sep 18 1861

(Camp Green Sulphur (West) Virginia) Oct 13 1861

(near Fayette Court House, (West) Virginia) Oct 22 1861

(near Cotton Mountain, (West) Virginia) Oct 31 1861

(Camp Dickinson, (West) Virginia) Nov 11 1861

(Wytheville, Virginia) Dec 23 1861

(Wytheville, Virginia) Dec 26 1861

(near Bowling Green, Kentucky) Jan 25 1862

(Russellville, Kentucky) Jan 30 1862

(Murfreesboro, Tennessee) Feb 25 [1862]

(Wytheville, Virginia) Apr 11 1862

[transcript only]

(Camp Rocky Gap) May 29 1862

(Wabash Camp Ground, Virginia) Jun 2 1862

(Camp Wabash, Virginia) Jun 13 1862

(Camp Narrows, Virginia) Jul 2 1862

(Peterstown, (West) Virginia) Jul 10 1862

(Camp Narrows, Virginia) Jul 29 1862

(Camp Narrows, Virginia) Aug 14 1862

(Camp Narrows, Virginia) Aug 19 1862

(Camp Narrows, Virginia) Aug 23 1862

(Camp Narrows, Virginia) Sep 5 1862

(Charleston, (West) Virginia) Sep 13 1862

([Charleston, (West) Virginia?]) Sep 15 1862

(Charleston, (West) Virginia) Sep 22 1862

(near Princeton, (West) Virginia) Oct 3 1862

(near Charleston, (West) Virginia) Oct 4 1862

(Camp Narrows, Virginia) Nov 6 1862

(Camp Narrows, Virginia) Nov 9 1862

(Wytheville, Virginia) Apr 22 1863

(Wytheville, Virginia) Apr 26 1863

(Abingdon, Virginia) Jul 9 1863

(Abingdon, Virginia) Jul 17 1863

(Abingdon, Virginia) Sep 22 1863

(Abingdon, Virginia) Sep 29 1863

(Abingdon, Virginia) Jan 15 1864

(Abingdon, Virginia) Mar 6 1864

(Abingdon, Virginia) Mar 9 1864

(Abingdon, Virginia) Mar 28 1864

(Abingdon, Virginia) Jun 8 1864

(Russellville, Virginia) Jun 10 1864

(Abingdon, Virginia) Jul 14 1864

(Abingdon, Virginia) Jul 20 1864

(Abingdon, Virginia) Aug 18 1864

(Camp Narrows, Virginia) n.d.

[Janie?] Baldwin (Wytheville, Virginia) to "Dear Sister" 1864

Sallie Baldwin (no location given) to O. F. Barnes [Oscar F. Barnes] Mar 8 1865

Unidentified [attributed to Sallie Ward Barnes Baldwin] (no location given) to Kyle [Amanda Kyle Baldwin Duy] n.d.

[fragment, accompanied by transcript of entire letter]

O. F. Barnes [Oscar F. Barnes] (Fort Delaware, Delaware) to "Dear Sister" [Sallie Barnes Baldwin] Jan 23 1865

William A. Barnes (camp near Petersburg, Virginia) to "Dear Father" Feb 27 1863

Albert [Albert Haller Gibboney?] (Wytheville, Virginia) to "Uncle Billie" Dec 27 1897

J S H Hoge [Joseph Haven Hoge?] (no location given) to daughter Helen [Helen Mary Hoge?] Apr 6 1864

Unidentified [William Wirt McComas of the Giles Artillery?] (Great Bridge, Virginia) to "Dear Wife" Mar 22 1862

[photocopy only]

D. W. Smith [Dorinda W. Cecil Smith?] (Watsonville, California) to "Dear Sister" Jul 17 1881

A. L. Tucker [Alpheus L. Tucker?] (Stoney Creek) to Lieut. D. W. Mason [Daniel W. Mason?] Jul 31 1865

Bella (Wytheville, Virginia) to "Dear Brother" [Denison B. Baldwin?] Dec 18 1861

Unidentified (no location given) to unidentified, n.d. 1864

[regarding permission to marry the writer's daughter]

Envelopes addressed to Sallie Baldwin 1861, n.d.

[6 items]