A Collection in
Special Collections
Collection Number Ms2009-013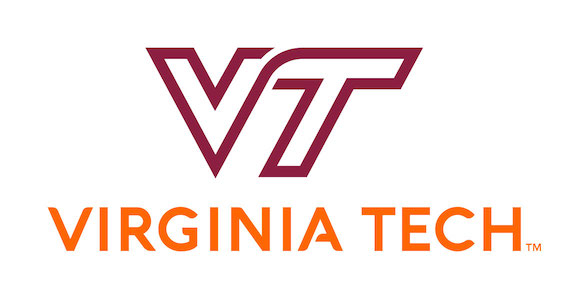 Special Collections, Virginia Tech
Special Collections, University Libraries (0434)
560 Drillfield Drive
Newman Library, Virginia Tech
Blacksburg, Virginia 24061
USA
Phone: (540) 231-6308
Fax: (540) 231-3694
Email:
specref@vt.edu
URL:
http://spec.lib.vt.edu/
©2014 By Virginia Tech. All rights reserved.
Processed by: John M. Jackson, Special Collections
Repository
Special Collections, Virginia Tech, Blacksburg, Va.
Collection Number
Ms2009-013
Title
Montgomery Female College Collection, 1875-1892
Physical Characteristics
0.1 cu. ft. 1 folder
Language
English
Abstract
Ephemera relating to Montgomery Female College in Christiansburg, Virginia, including programs and certificates.
---
Access Restrictions
Collection is open to research.
Use Restrictions
Permission to publish material from the Montgomery Female College Collection must be obtained from Special Collections, Virginia Tech.
Preferred Citation
Researchers wishing to cite this collection should include the following information: Montgomery Female College Collection, Ms2009-013, Special Collections, Virginia Tech, Blacksburg, Va.
Acquisition Information
The Montgomery Female College Collection was purchased by Special Collections in 2008. An additional item was donated in 2014.
Processing Information
The processing, arrangement and description of the Montgomery Female College Collection commenced and was completed in January 2009.
Founded as a companion to the Montgomery Male Academy, the Montgomery Collegiate Institute opened in Christiansburg Virginia on November 1, 1852. Under the auspices of the Montgomery Presbytery, the school was first located in what had been the old Presbyterian Church on Franklin Street. In 1860, the college moved into a new building, but it was used as a hospital during the Civil War and the school endured harsh economic conditions. In 1870, Dr. Samuel K. Cox purchased the school (by then known as Montgomery Female Academy); though it retained its prestige, the school failed to regain its antebellum prosperity. The school was sold at public auction to Oceana S. Pollock, a teacher at the school, in 1876.
With Pollock serving as principal, the school--by then known as Montgomery Female College--once again thrived. In 1887, Pollock deeded the college to Ebenezer T. and Anna Susan McDannold Baird but continued to serve as principal. The school closed for a year in 1890, then reopened under a series of principals. In 1903, Pollock's niece, Virginia Wardlaw was named principal of Montgomery Female College. She was soon joined on the staff by her older sisters, Mary Snead and Caroline Martin. Under the sisters' operation, the school declined and gained local notoriety as the scene of strange events. The Wardlaws became known as "the black sisters" for their practice of appearing always in black dresses and heavy veils. The sisters fell deeply into debt, local sentiment turned against them, and the school's reputation suffered. Montgomery Female College closed in 1908, and the Wardlaws left Christiansburg for New Jersey. (Within a year, the sisters would become implicated in events surrounding the mysterious death of Caroline Wardlaw Martin's daughter, Ocey.) The building formerly housing the Montgomery Female College operated under new owners as a boarding house and health resort for several years, then was sold to the Montgomery County School Board. In 1935, the building was demolished to make space for construction of a new Christiansburg High School.
This collection contains five pieces of ephemera relating to Montgomery Female College in Christiansburg, Virginia. The collection includes a program for exercises of the "Eureka Class," also listing the class' individual members. Also included is an 1892 program of entertainment including recitations, music and songs. Two undated certificates, awarded to Annie V. and Eugenia V. Sullivan for "purity and correctness in the use of the English language" are included as well (Eugenia V. Sullivan is listed elsewhere as a member of the class of 1886.). An additional item was donated in 2014: the 1875-1876 Annual Announcement.
The collection is arranged chronologically.
Zierold, Norman J., Three sisters in black (Boston: Little, Brown, 1968). HV6533 .N3 Z5 1968 Large Spec
Subjects:

Local/Regional History and Appalachian South
Montgomery County (Va.)
---
Folder 1
Ephemera, 1875-1892, n.d.