A Collection in
Special Collections
Collection Number Ms2009-009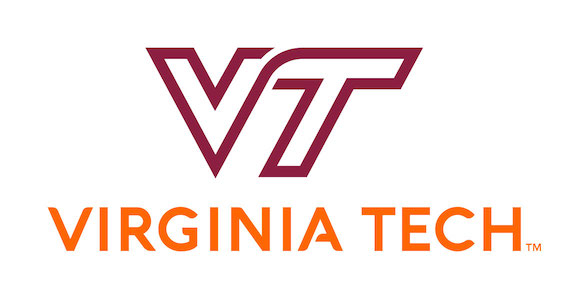 Special Collections, Virginia Polytechnic Institute and State University
Special Collections, University Libraries (0434)
560 Drillfield Drive
Newman Library, Virginia Tech
Blacksburg, Virginia 24061
USA
Phone: (540) 231-6308
Fax: (540) 231-3694
Email:
specref@vt.edu
URL:
http://spec.lib.vt.edu/
© 2009 By Virginia Polytechnic Institute and State University. All rights reserved.
Processed by: John M. Jackson, Special Collections Staff
Repository
Special Collections, Virginia Polytechnic Institute and State University, Blacksburg, Va.
Collection Number
Ms2009-009
Title
Horace B. Hooker Letters 1862-1864
Physical Characteristics
1 container; 0.1 cu. ft.
Creator
Hooker, Horace B.
Language
English
Abstract
Typed transcript photocopies of the Civil War letters of Horace B. Hooker, lieutenant serving in the Engineer Regiment of the West. Accompanied by photocopied typescript of "Personal Recollections of the Civil War," written by Hooker's wife Susan in 1907.
---
Access Restrictions
Collection is open to research.
Use Restrictions
Permission to publish material from the Horace B. Hooker Letters must be obtained from Special Collections, Virginia Tech.
Preferred Citation
Researchers wishing to cite this collection should include the following information: Horace B. Hooker Letters, Ms2009-009 - Special Collections, Virginia Polytechnic Institute and State University.
Acquisition Information
The Horace B. Hooker Letters were donated to Special Collections.
Processing Information
The processing, arrangement and description of the Horace B. Hooker Letters commenced and was completed in January 2009.
Born on December 7, 1837, Horace B. Hooker was the son of Horace and Helen Wolcott Hooker. Wolcott studied engineering under Colonel Josiah W. Bissell before joining Hooker, Farley & Company, his father's nursery business in Brighton, New York. At the outbreak of the Civil War, Hooker organized Company C of the 8th New York Cavalry, and he initially served as a lieutenant in the company. Soon, however, Hooker was called upon by brother-in-law and former mentor Josiah Bissell to join the colonel's Engineer Regiment of the West (later the 1st Missouri Engineers). Again serving as a lieutenant, Hooker commanded companies and detachments which were largely engaged in repairing railroads and bridges. Following the war, Hooker established an office in Marietta, Ohio, and worked in the petroleum industry for a short time before returning to Rochester, where he established a nursery business with his father-in-law, Elon Huntington. Later, Hooker and his son Harry established a large Rochester contracting firm, H. B. Hooker & Son. Hooker married Susan Pamelia Huntington (1841-1928) on November 14, 1861, in Rochester, New York. The Hookers had eight children and were the grandparents of Blanchette Ferry Hooker, wife of John D. Rockefeller III. Horace B. Hooker died on August 25, 1914, in Rochester, New York.
The Engineer Regiment of the West was organized in Missouri, Illinois, and Iowa and its various companies mustered into Federal service from August to October 1861. It was engaged in the siege against New Madrid, Missouri in March 1862, then participated in actions against Island No. 10 on the Mississippi River, constructing the New Madrid Canal for the passage of gunboats. Later that year, the regiment served in the siege against Corinth, Mississippi and generally remained in northern Mississippi until joining Grant's Vicksburg Campaign in 1863. Following the fall of Vicksburg, the regiment was eventually ordered to Nashville, Tennessee where it was consolidated with the 25th Missouri Infantry to form the 1st Missouri Engineers on February 17, 1864. From Nashville, the regiment participated in the Atlanta Campaign, Sherman's march to the sea, and the Campaign for the Carolinas. The 1st Missouri Engineers Regiment joined the Grand Review at Washington, D. C., then was mustered out of service at Louisville, Kentucky on July 22, 1865.
This collection contains photocopied typescripts of the Civil War letters of Horace B. Hooker, a lieutenant serving in the Engineer Company of the West. Hooker's letters, all addressed to his wife, commence on November 12, 1862, with Hooker at St. Louis, preparing to join his new regiment at Jackson, Tennessee. Soon, Hooker is writing from various camps in Tennessee and Mississippi, describing his work (repairing the Memphis and Charleston Railway) and sharing his observations on day-to-day activities and the war's progress. He expresses strong opinions on nearly every aspect of the war, including local guerrillas, northern "Copperheads," the Emancipation Proclamation, "Negro regiments," and abolition ("May this war never end until the last slave is free and every leader in this cursed rebellion hung where all the world may see or hear of them," he writes on December 26, 1862.). Hooker also complains of the conduct of the war and engages in diatribes against fellow soldiers for being lazy, incompetent, subject to rumor-mongering or worse. ("It is to be hoped that a large portion of this army will never find its way home again for they will be good for nothing but fighting and stealing and will be a curse to any peaceable community," he writes.) In these early letters, Hooker also frequently mentions the prospects of profiting from cotton- and land-speculation. Hooker discusses operations on Bayou Baxter and Bayou Macon; frequent encounters with local sympathizers--both Confederate and Union--are mentioned, and a number of experiences in foraging are described. An overarching topic among the first year's letters is the prospect for a leave of absence or an opportunity for his wife to visit camp (a desire that came to fruition in November 1863, explaining a November 1863-February 1864 gap in the letters). Beginning in April, Hooker writes primarily from Waverly and Johnsonville, Tennessee, west of Nashville. In August 1864, Hooker's regiment is ordered to the front in Atlanta, and the lieutenant writes of witnessing the battle of Jonesboro. Hooker also describes conditions around Atlanta and his own work in conducting a survey of the city's fortifications. Throughout the summer and fall, much of Hooker's letters are devoted to the anticipated mustering out of his company. The final letter is dated October 30, 1864.
Accompanying the letters are the photocopied typescript reminiscences of Hooker's wife, Susan H. Hooker. Written in 1907 as a project for the local DAR chapter, Hooker's reminiscences describe pre-war political sentiments in the Rochester, New York area and of being married the same day that her husband departed for the war. She mentions numerous men who joined the army from Rochester and recounts her husband's war activities. Hooker writes of returning south with her husband following his furlough, and she describes her experiences in--and the conditions of--Vicksburg and Nashville.
The letters are arranged chronologically. Following the letters are Susan H. Cook's Civil War reminiscences.
Subjects:

Civil War
United States--History--Civil War, 1861-1865
---
Folder 1
Letters 1862-1864