A Collection in
Special Collections
Collection Number Ms2008-021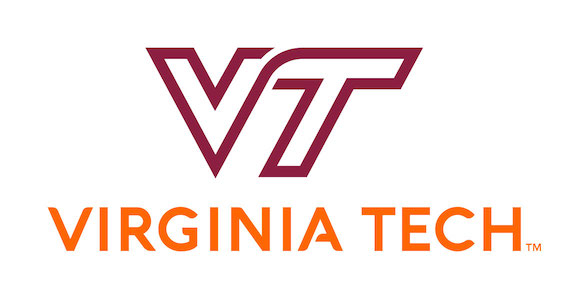 Special Collections, Virginia Polytechnic Institute and State University
© 2008 By Virginia Polytechnic Institute and State University. All rights reserved.
Processed by: Emily Cook, Special Collections Staff
Repository
Special Collections, Virginia Polytechnic Institute and State University, Blacksburg, Va.
Collection Number
Ms2008-021
Title
Leftwich Family Letters, 1861-1866
Physical Characteristics
1 box; .2 cu. ft.
Creator
Leftwich family
Language
English
Abstract
The Leftwich Family letters include correspondence from James B., William, and Thomas Leftwich in addition to missives from a family friend and a bereaved lover. The soldiers' letters issue from Civil War battlefronts and provide insight into significant battles (the Battle of Bull Run), war-time trade, and the daily routine of a soldier.
---
Access Restrictions
Collection is open to research.
Use Restrictions
Permission to publish material from the Leftwich Family Letters must be obtained from Special Collections, Virginia Tech.
Preferred Citation
Researchers wishing to cite this collection should include the following information: Leftwich Family Letters, Ms2008-021-Special Collections, Virginia Polytechnic Institute and State University, Blacksburg, Va.
Acquisition Information
The Leftwich Family Letters were donated to Special Collections in 2004.
Processing Information
The processing, arrangement and description of the Leftwich Family Letters occurred in May, 2008.
The Leftwich family has a long history in Virginia dating to the early seventeenth century. This deep-rooted family provided many Confederate soldiers during the Civil War. From Bedford County, several of John Smith Leftwich's sons donned gray uniforms-specifically, James B., Thomas, and William Leftwich.
James B. [Breckinridge] Leftwich was born in February 1836 and was a farmer by profession. He enlisted in the Confederate Army on April 21, 1861 and served in the 28th Virginia Regiment, Company F. James was wounded at Gettysburg. A POW from April 4, 1865 to June 19, 1865, James was transferred from Old Capitol Prison, in Washington D.C., to Sandusky, Ohio before his release. Following the war, James married Susan Elizabeth Jeter (daughter Jesse Jeter and Susan Robinson Jeter). They had six children. Susan was born on December 9, 1838 and died in Lynchburg, Virginia, August 25, 1920. James B. Leftwich died September 30, 1911.
Less biographical information is known about William and Thomas. Both served in the Confederate Army. William C. Leftwich was born on April 6, 1841 and died January 5, 1865. Thomas Jefferson Leftwich was born on October 29, 1847 and died on Feruary 1, 1865 in Chafins Farm Hospital near Richmond, Virginia.
Annie S. Gilliam was a mother and widow living in Amherst County, VA that fell in love with William Leftwich. After William's death, Annie wrote of her deep grief to Bettie (William's sister). Annie later moved to Marion, VA and remarried.
Twenty-six letters dating from 1861 to 1866 comprise the Leftwich Family Letters. This collection of correspondence centers on a family from Bedford County, Virginia during the American Civil War. Authors include brothers James B. Leftwich; William Leftwich; Thomas Leftwich; a family friend called Prophett; and William's grief-stricken lover, Annie S. Gilliam. Salient topics consist of the soldiers' desire for goods, the use of alcohol, frequent sickness, recreation, food (both the dearth of food and its infrequent abundance), death, and significant battles. In one notable letter, James B. Leftwich discusses First Battle of Bull Run shortly after the conflict. These letters issue from several locations in Virginia (Manassas, Yorktown, Franklin Depot, Amherst County, and camps near Richmond and Petersburg) but also mention marches to North Carolina. Writing from Amherst County, Annie S. Gilliam's lengthy letters hyperbolically discuss the sorrow of losing someone in the war.
The collection is divided by material type and arranged chronologically.
Subjects:

Civil War
Local/Regional History and Appalachian South
United States--History--Civil War, 1861-1865
---
Box-folder 1:1
Leftwich Family Tree
Box-folder 1:2
Transcripts of the Leftwich Letters, 1861-1866
Box-folder 1:3-5
Original Leftwich Letters, 1861-1866
Box-folder 1:6
Digitized Letters/Transcripts on CD