A Collection in
Special Collections
Collection Number Ms1973-002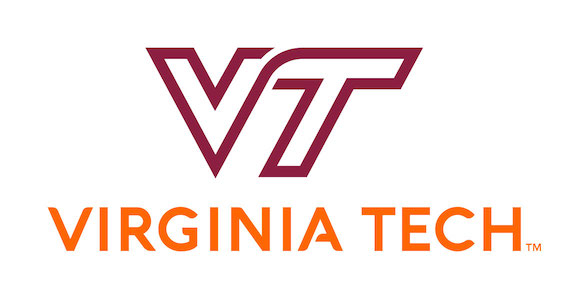 Special Collections, Virginia Polytechnic Institute and State University
Special Collections, University Libraries (0434)
560 Drillfield Drive
Newman Library, Virginia Tech
Blacksburg, Virginia 24061
USA
Phone: (540) 231-6308
Fax: (540) 231-3694
Email:
specref@vt.edu
URL:
http://spec.lib.vt.edu/
© 2008 By Virginia Polytechnic Institute and State University. All rights reserved.
Processed by: Joyce Nester and Amy Vilelle, Special Collections Staff
Repository
Special Collections, Virginia Polytechnic Institute and State University, Blacksburg, Va.
Collection Number
Ms1973-002
Title
Sherwood Anderson Collection, 1912-1938
DIGITAL CONTENT
Some items in this collection have been digitized and are available online .
Physical Characteristics
2 containers; 1.0 cu. ft.
Collector
Marian Anderson Spear, Ray White, Charles Modlin
Language
English
Abstract
Correspondence among author Sherwood Anderson and family members, most notably letters written by Anderson to his daughter Marian, as well as some of his professional correspondence. Also includes research material about Anderson gathered by Ray White and notecards--compiled by Dr. Charles Modlin--documenting the annotations in the books within Special Collections' Anderson book collection.
---
Access Restrictions
Collection is open to research.
Use Restrictions
Most materials have no restrictions. Some photographs cannot be reproduced, as they are copies from collections at other institutions such as the Newberry Library in Chicago, Illinois.
Preferred Citation
Researchers wishing to cite this collection should include the following information: Sherwood Anderson Collection, Ms1973-002 - Special Collections, Virginia Polytechnic Institute and State University, Blacksburg, Va.
Acquisition Information
The Sherwood Anderson Collection was created through various donations and purchases in 1973, 1980, and 1997.
Processing Information
The processing, arrangement and description of the Sherwood Anderson Collection took place from October to December 2006.
Alternate Form Available
Some items in this collection have been digitized and are available online .
Sherwood Anderson (1876-1941) was born in the small town of Camden, Ohio to Irwin McClain Anderson (d.1919) and Emma Jane Smith (d.1895). While Anderson excelled as a student, he quit school at the age of 14 to help support his family, taking on a wide variety of jobs. After his mother's death, he relocated to Chicago for the first time, working and taking a few night classes. He served briefly in Cuba during the Spanish-American War, but was sent there after combat had ended. A few months later, he returned to Clyde, then moved to Springfield, Ohio, in 1899, where he completed his senior year at Wittenburg Academy, a prep school. His graduation speech resulted in his being offered a job as an advertising solicitor and he moved to back to Chicago.
In 1903, work travels took him to Toledo, Ohio, where he met Cornelia Pratt Lane, his first wife. The couple married in 1904 and had three children: Robert Lane (1907-1951), John Sherwood (1908-1995) and Marion (Mimi) (1911-1996). In 1906, they relocated to Cleveland when Anderson became the president of the United Factories Company, a mail-order firm. The following year he departed the company, took his family to Elyria, Ohio, and started the Anderson Manufacturing Co., another mail-order business.
In 1912, Anderson suffered a nervous breakdown. He returned to Chicago yet again and began work writing advertising copy, as well as becoming part of the writer and artist scene of the city. In 1916, he divorced Cornelia Pratt and married Tennessee Mitchell, a sculptor. He also published his first novel, Windy McPherson's Son, the first of three books in a deal with publisher John Lane. It was the beginning of his writing career. 1919 saw the publication of his short story collection, Winesburg, Ohio , one of his most well-known works. In 1924, he divorced Tennessee Mitchell and married Elizabeth Prall. They lived in New York and New Orleans, and traveled in Europe. With profits from his 1925 novel Dark Laughter, Anderson bought Ripshin Farm, later just Ripshin, of Troutdale, Virginia, as a summer home in 1926. He also acquired both local newspapers, the Smyth County News and the Marion Democrat . His son, Robert, helped with, and eventually took over management of the newspapers in 1929. Around the same time, Anderson began a tour of the south and its factory towns with Eleanor Copenhaver, which shaped several of his later non-fiction publications.
In 1932, Anderson divorced Elizabeth Prall and the following year, married Eleanor Copenhaver (1896-1985). Southwest Virginia was a powerful influence on his later stories and novels. His life in and around Marion and Troutdale was the focus of his writing for the newspapers, as well. At the same time, he was still writing novels and short stories for magazines. In 1941, Sherwood and Eleanor Anderson left for a trip to South America. During the trip, after ingesting a toothpick, Anderson developed peritonitis and was hospitalized in Panama, where he passed away on March 8, 1941. He is buried in Round Hill Cemetery in Marion, Virginia.
Over his lifetime, Anderson published 8 novels, 4 collections of short stories, 2 collections of poetry, 1 collection of plays, and 12 works of non-fiction. Following his death, publishers and scholars have produced memoirs, critical editions, and several volumes of his collected letters. During his life, he was influential on the careers of William Faulkner and Ernest Hemingway, and maintained extensive correspondence and friendships with authors, artists, publishers, and critics (though he later wrote that he had given up reading reviews).
This collection contains materials relating to author Sherwood Anderson. The collection is notable for the personal letters written by Anderson to family members. The largest group of letters (about 78 of them) were written to his daughter, Marian Anderson ("Mimi") Spear, between 1912 and 1938. While discussing personal and family matters, Anderson often speaks of his difficulties, failures and successes in publishing, and his interactions with other notable authors of the period. Transcripts of the letters, probably made by Anderson scholar and retired Virginia Tech English Department faculty member Dr. Hilbert Campbell, are invaluable as Anderson's handwriting can be very difficult to read. Additional correspondence includes letters between Anderson and other family members. Other correspondence reflects Anderson as a writer and includes a typescript of a speech delivered by Anderson to striking workers at Danville, Virginia in 1931.
Supporting sets of documents include two researchers' work on Sherwood Anderson. Material donated by Anderson scholar Ray Lewis White, author of more than a dozen titles related to Anderson, includes photographs of Anderson and his family members, book covers from a project to gather covers (or reproductions of covers) not already in his collection, pages that were prepared for publication, and other materials used by White in his Anderson books. Notes made by Dr. Charles Modlin, a retired professor from the English Department at Virginia Tech and author of seven books about Anderson, are also included. The notes mostly concern the Anderson book collection in Virginia Tech's Special Collections and the books related to Anderson.
The collection is arranged in two series. Each series is further subdivided by subject.
Series I contains original personal and professional Sherwood Anderson documents as well as Anderson family materials. Included in the series are letters (both handwritten and typed) from Anderson to daughter Marian ("Mimi"), 1912-1938. These letters mostly relate to personal and family matters, though Anderson sometimes mentions interactions with other authors of the day, his travels, and the current state of his works in progress. (Notable is the affectionate tone of the letters.) Also included in this series are letters to Marian from other family members, as well as letters among other members of Anderson's family. Contained here among Anderson's professional correspondence are letters to John Road; correspondence with Lee Brian concerning Brian's effort to publish a short story; correspondence with Helen Candill regarding her request for an editorial for the Marion College Squib , December 1940; and an editorial titled "Chance Rules Us All," penned by Anderson on the verso of a letter. Also included is a typescript of a speech Anderson gave to striking cotton mill workers of Danville, Virginia in 1931.
Series II contains research materials about Anderson collected by two researchers. Included are research and publication materials used in Sherwood Anderson's Winesburg, Ohio , edited and annotated by Ray Lewis White (Ohio University Press, 1997). The materials consist mostly of undated reproductions of photographs of people and documents from the Newberry Library and other sources, and book dust jackets. (Included is a list of 39 microfilm reels and four reprinted theses and dissertations regarding Anderson's work that were transferred to the general library collection. Also in this series are a set of notes compiled by Charles Modlin on the annotations found in the Anderson book collection in Virginia Tech's Special Collections. The project was not completed and notes have been preserved in their original order within seven envelopes.
Books by and about Sherwood Anderson stored in Special Collections and the general collection of Newman Library are cataloged and can be located using the library's catalog .
Microfilmed and bound theses and dissertations about Sherwood Anderson and his work that were collected by researcher Ray White are cataloged and can be located using the library's catalog .
A 1904 wedding dress that belonged to Sherwood Anderson's wife, Cornelia Platt Lane, is part of the Glisson Historic Costume and Textiles Collection located in Virginia Tech's Wallace Hall.
Special Collections houses multiple manuscripts relating to Anderson, including:
Ms2011-004, Sherwood Anderson Photograph and Postcard, 1929, 1939. Finding aid available online .
Ms2015-020, Welford D. Taylor Collection on Sherwood Anderson, 1918-2006, n.d. Finding aid available online.
Ms2015-044, Sherwood Anderson Correspondence with Llewellyn Jones, 1916-1924, n.d. Finding aid available online . Digital images with transcripts available online.
Ms2017-005, James T. Farrell Letters to Eleanor Copenhaver Anderson, 1952. Finding aid available online .
Subjects:

Local/Regional History and Appalachian South

Persons:

Anderson, Sherwood, 1876-1941
---
Some items in this collection have been digitized and are available online .
SERIES I: Sherwood Anderson and Anderson Family Correspondence
Family Correspondence

Letters to Daughter Marian ("Mimi") from Sherwood Anderson

Box-folder 1:1

Postcard, 1912

Box-folder 1:2

Letters, 1927

[11 items]

Box-folder 1:3-8

Letters, 1929-1934

Box-folder 1:9

Letters, 1938

Box-folder 1:10

Transcripts of letters

Letters to Marian from Family Members

Box-folder 1:11

From Cornelia, John, and Robert Anderson, 1927, 1932, n.d.

Letters to and from Anderson Family Members

Box-folder 1:12

To Cornelia Anderson from John Anderson, 1930

Box-folder 1:13

To Russel Spear from John Anderson, 1932

Box-folder 1:13

To Mary Anderson from Sherwood Anderson, n.d.

Box-folder 1:14

To Sherwood Anderson from Robert Anderson, n.d.

Professional Correspondence

Box-folder 1:15

Letter to John Road, n.d.

Box-folder 1:16

Letters to and from Brian Lee, 1931

Box-folder 1:17

Letters to and from Helen Candill, 1930

Box-folder 1:18

Letter on The Royalton (New York) letterhead; salutation unintelligible, n.d.

Box-folder 1:19

Typescript of speech delivered by Sherwood Anderson to striking cotton mill workers of Danville, Virginia, Jan 13 1931
SERIES II: Research Materials about Sherwood Anderson
Material from Ray White

Box-folder 2:1

Photos and negatives of Anderson from boyhood through 1920s

Box-folder 2:2

Photos of Anderson from 1930s and 1940s

Box-folder 2:3

Photos of Eleanor Anderson

Box-folder 2:4

Photos of Anderson's mother and father

Box-folder 2:5

Photocopies from father's and mother's diaries, 1872

Box-folder 2:6

Photo of Anderson's father and step-brother

Box-folder 2:7

Photo of Anderson with siblings

Box-folder 2:8

Photo of Anderson with his sons

Box-folder 2:9

Photo of Anderson with the Copenhavers

Box-folder 2:10

Photographic copy of Anderson article "Business Types" in Agricultural Advertising

Box-folder 2:11

Photographic copy of "My Word to You," written by Anderson as an advertisement for his company, the United Factories Company

Box-folder 2:12

Photos and tourist brochures for Clyde, Ohio; color photos of paintings by local artist Kenn Bower (commissioned by Robert Good) of the characters in Winesburg, Ohio

[26 items]

Box-folder 2:13

Photographic copies of manuscript pages for Winesburg, Ohio

Box-folder 2:14

Photographic copies of maps of Clyde, Ohio and Winesburg, Ohio

Box-folder 2:15

Photos of Sherwood Anderson, Gertrude Stein, maps of and buildings in Ohio towns, copies of Anderson's signature, and other items for use in the publication of White's book

Box-folder 2:16

Photographic plates removed from a copy of Anderson's Hello Towns

Box-folder 2:17

Photographic copy of a document written by Anderson in New York, July 26, [19]32

Box-folder 2:18

Book dust jackets

Original dust jackets for Sherwood Anderson's Notebook, Perhaps Women, The Face of America, and Home Town

Photographic copies of dust jackets for Winesburg, Ohio and Marching Men

Photocopies of dust jackets for Puzzled America, The Triumph of the Egg, Mid-American Chants and Death In the Woods and Other Stories

Box-folder 2:19

Correspondence about White's dust jacket project

Box-folder 2:20

Photographs of interior and exterior of Anderson's home, "Ripshin, " includes a photographic copy of a painting of Ripshin by Karl Anderson

Box-folder 2:21

Photo of a wood carving by Buck Fever

Box-folder 2:22

Photo of Anderson's grave monument

Box-folder 2:23

Photo identified as "Labor parade "

Box-folder 2:24

Miscellaneous photographic negatives

Box-folder 2:25

List of dissertations and theses on Anderson (most cataloged and available in Newman library general collection)