A Collection in
Special Collections
Collection Number Ms2008-011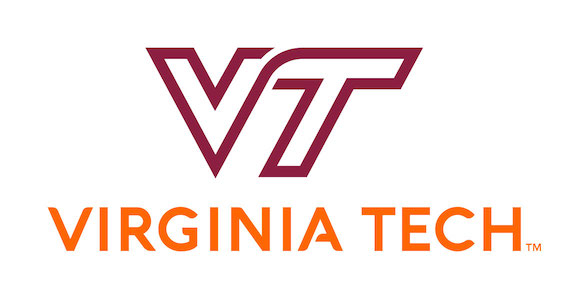 Special Collections, Virginia Tech
2008 CC0.
Processed by: John M. Jackson, Special Collections
Repository
Special Collections, Virginia Tech
Collection Number
Ms2008-011
Title
Williams Carter Wickham Letterbook1881-1882
Physical Characteristics
0.2 Cubic Feet 1 box
Creator
Wickham, Williams Carter, 1820-1888
Language
English
Abstract
Letterbook of Williams Carter Wickham, attorney, farmer, Virginia state senator, Hanover County supervisor, Chesapeake and Ohio Railway Company official, and Confederate brigadier general, containing copies of letters regarding farm, business, political and personal matters.
---
Use Restrictions
Permission to publish material from the Williams Carter Wickham Letterbook must be obtained from Special Collections, Virginia Tech.
Access Restrictions
Collection is open to research.
Preferred Citation
Researchers wishing to cite this collection should include the following information: Williams Carter Wickham Letterbook, Ms2008-011 - Special Collections, Virginia Polytechnic Institute and State University.
Acquisition Information
The Williams Carter Wickham Letterbook was purchased by Special Collections in 2008.
Processing Information
The processing, arrangement and description of the Williams Carter Wickham Letterbook commenced and was completed in March 2008.
---
Williams Carter Wickham, attorney, farmer, politician, Confederate brigadier general and president of the Chesapeake and Ohio Railway Company (the C&O), was born September 21, 1820. The son of William Fanning and Anne Butler Carter Wickham, Williams Wickham was born in Richmond, Virginia but reared on his father's plantation, Hickory Hill, in Hanover County. He graduated from the University of Virginia and was admitted to the Virginia bar in 1842 but seems to have devoted much of his time to managing Hickory Hill. He married Lucy Penn Taylor, and the couple had four children. Wickham was elected to the Virginia House of Delegates in 1849 and also served as the presiding justice on the Hanover County court. In 1858, he became captain of a unit of Virginia militia cavalry, and in 1859 was elected as a Whig to the state senate.
Wickham voted against the ordinance of secession in the 1861 Virginia convention, but once secession had been effected, he and his company, the Hanover Dragoons, joined the Confederate Army. After First Manassas, Wickham was commissioned colonel of the Fourth Virginia Cavalry. At the Battle of Williamsburg, Wickham was wounded and captured but soon paroled and healed. Wounded again after the Battle of Antietam, Wickham had rejoined his regiment by late 1862 and participated in the battles of Fredericksburg, Chancellorsville and Gettysburg. He was promoted to brigadier general on September 9, 1863. Wickham resigned his commission on October 4, 1864, and assumed the Confederate Congress seat to which he had been elected in the spring of 1863.
Just weeks after the cessation of hostilities, Wickham joined the Republican Party, providing his reasons in an open letter which estranged many of his colleagues. The former general was elected president of the Virginia Central Railroad Company in November 1865, and when that line merged with the Covington & Ohio Railroad in 1868 to become the C&O, Wickham was retained as the new company's president. He served as vice-president of the company from 1869 to 1878, when the company went into foreclosure, with Wickham as receiver. Under reorganization of the company, Wickham served as second vice-president. During this time, he maintained an active political life, being elected chairman of the Hanover County board of supervisors in 1871 and a state senator in 1883. He held all of these positions at the time of his death on July 23, 1888.
This collection contains a letterbook maintained by Williams Carter Wickham, attorney, farmer, Virginia state senator, Hanover County supervisor, president of the Chesapeake and Ohio Railway Company, and Confederate brigadier general. The book contains copies of letters written by Wickham from November 25, 1881 to December 29, 1882, while serving as second vice-president of the C&O. Comprising 472 pages, the letters relate to matters both personal and professional. Though copied on C&O letterhead, the vast majority of the letters do not seem to relate directly to the railroad's business. (Many of the letters regard payments on accounts which could be for the railway but appear more likely to be personal.) Much of the correspondence relates to farming matters, especially cattle, sheep, tobacco and wheat. Letters within the book seem to indicate that in addition to managing the family's Hickory Hill plantation, Wickham rented property on the North Wales plantation from his friend Charles Carter in Caroline County, Virginia. Other letters relate to the Virginia Agricultural Society, of which Wickham served as president during this time period.
Other letters relate to Wickham's service on the Hanover County board of supervisors. A number of these letters relate to smallpox vaccinations within the county; others concern road precincts and the commitment of a local African American woman to a state hospital. Wickham's political interests are documented in a number of letters mentioning Virginia issues, especially the settlement of the state debt. Other letters touch on the temperance question, the condition of Virginia's state Republican Party, and attempts to assist friends and acquaintances in obtaining government and other positions.
Very few of the letters within the book are of a purely personal nature. Two exceptions are letters of August 21 and September 1, 1882, in which Wickham provides lengthy details regarding his family and his military service.
The letterbook is accompanied by an index, arranged by name of recipient, and several pieces of miscellanea, including three (1882) Virginia, Kentucky & Ohio Railroad construction account summaries; a photograph of an unidentified train wreck; and a letter from [H.?] Kinsey of Richmond to Wm. C. Sampon of Ivy Depot, Virginia.
The collection is arranged by type, then chronologically.
Subjects:

Civil War
Railroad
United States -- History -- Civil War, 1861-1865
---
Wickham, Williams Carter, 1820-1888
Box-Folder 1 folder: 1
Letterbook, 1881-1882
Box-Folder 1 folder: 2
Index, n.d.
Box-Folder 1 folder: 3
Miscellanea, 1881-1896, n.d.