A Collection in
Special Collections
Collection Number Ms2008-009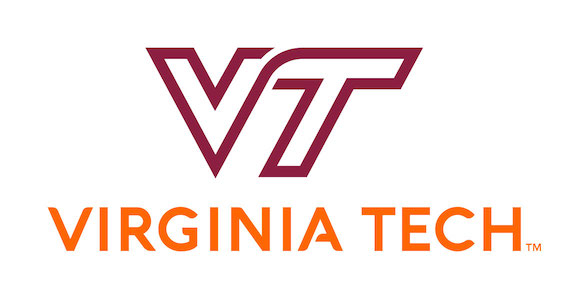 Special Collections, Virginia Polytechnic Institute and State University
© 2008 By Virginia Polytechnic Institute and State University. All rights reserved.
Processed by: John M. Jackson, Special Collections Staff
Repository
Special Collections, Virginia Polytechnic Institute and State University, Blacksburg, Va.
Collection Number
Ms2008-009
Title
Warren French Copybook 1864-1865
Physical Characteristics
1 container; 0.1 cu. ft.
Creator
French, Warren H.
Language
English
Abstract
Copybook of Captain Warren French of Company A, 42nd Massachusetts Volunteer Militia, containing records of the company and regiment.
---
Access Restrictions
Collection is open to research.
Use Restrictions
Permission to publish material from the Warren French Copybook must be obtained from Special Collections, Virginia Tech.
Preferred Citation
Researchers wishing to cite this collection should include the following information: Warren French Copybook, Ms2008-009 - Special Collections, Virginia Polytechnic Institute and State University.
Acquisition Information
The Warren French Copybook was purchased by Special Collections in 2008.
Processing Information
The processing and description of the Warren French Copybook commenced and was completed in March 2008.
Warren French, a Boston carpenter and stair builder, was born at New Sharon, Maine, ca. 1822. He joined the Ancient and Honorable Artillery Company of Massachusetts on April 25, 1851 and was honorably discharged from the company on May 11, 1857.
French joined the 11th Massachusetts Independent Battery as a captain in August 1862. In November, the unit was assigned to defend Washington, and it remained in northern Virginia until returning to Boston, where it mustered out on May 11, 1863. French joined Company A of the 42nd Massachusetts Volunteer Militia (100 days men) as its captain on July 14, 1864. Following his Civil War service, he rejoined the Artillery Company on May 15, 1865 and was again honorably discharged on May 13, 1867. Warren French died on May 19, 1879.
The 42nd Massachusetts Volunteer Militia was organized at Reedville, Massachusetts. Company A seems to have been organized around a unit known as the Franklin Light Battery of Boston. The regiment was mustered into United States service in July 1864, and was assigned to guard duty at Washington D.C. where it was largely responsible for maintaining security of the trains transporting supplies between Washington and the Shenandoah Valley. The regiment was mustered out of service on November 11, 1864.
This collection contains a copybook maintained by Warren French, captain of Company A, 42nd Massachusetts Volunteer Militia during the Civil War. Within the book, French made copies of muster rolls; clothing, ordnance and equipage reports; special and general orders; and memoranda pertaining to the 42nd during its 100 days' service of garrison duty in the Washington, D. C. area. Accompanying the copy book are photographs of French and a floral memorial.
Subjects:

Civil War
United States--History--Civil War, 1861-1865
---
Folder 1
Copybook 1864-1865