A Collection in
Special Collections
Accession Number Ms1985-009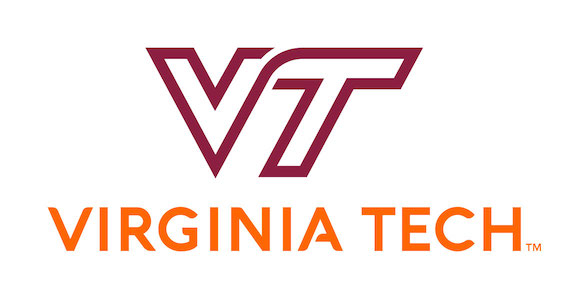 Special Collections, Virginia Polytechnic Institute and State University
© 2007 By Virginia Polytechnic Institute and State University. All rights reserved.
Processed by: John M. Jackson, Special Collections Staff
Repository
Special Collections, Virginia Polytechnic Institute and State University, Blacksburg, Va.
Accession Number
Ms1985-009
Title
Lincoln-Look Family Papers 1844-1930
Physical Characteristics
1 container; 0.2 cu. ft.
Language
English
Abstract
Correspondence of Nathan L. (1819-1909) and Sarah A. B. Lincoln Look (1826-1857), who settled in Virginia in the 1840s and lived in Loudoun, Botetourt, Montgomery, and Smyth counties. Correspondence with other members of the Lincoln and Look families in Massachusetts and New York; together with transcripts and summaries of the letters; and a few pieces of miscellanea.
---
Access Restrictions
Collection is open to research.
Use Restrictions
Permission to publish material from the Lincoln-Look Family Papers must be obtained from Special Collections, Virginia Tech.
Preferred Citation
Lincoln-Look Family Papers, Ms1985-009 - Special Collections, Virginia Polytechnic Institute and State University.
Acquisition Information
The Lincoln-Look Family Papers were donated to Special Collections in 1985. The Look & Lincoln wagon manufacturing circular (found in the collection's miscellaneous folder) was purchased in 1989 and added to the collection at that time.
Processing Information
The processing, arrangement and description of the Lincoln-Look Family Papers commenced and was completed in December 2007. In the course of processing, a scrapbook holding envelopes which had once housed the family's letters was disassembled to protect the materials from the scrapbook's own acidity. The page numbers within the scrapbook on which the items were originally mounted is noted in penciled brackets in the top right-hand corner of each item.
Sarah Ann Burt Lincoln, descendant of an early Massachusetts family and the daughter of Alanson and Laura Graves Lincoln, was born on March 4, 1826. Following her education as Mount Holyoke College, Lincoln traveled in 1846 to northern Virginia, where she met Nathan Loomis Look. Lincoln returned to Massachusetts the following year and taught school in Petersham.
Nathan Loomis Look (born March 19, 1819 near Utica, New York), was the son of Samuel and Mary "Polly" Loomis Look. Also descended from an early Massachusetts family, Look had moved to Prince William County, Virginia, in 1847. He married Sarah A. B. Lincoln in 1848. Following their marriage, the Looks lived in Virginia's Loudoun (1848-1850), Botetourt (1850-1853), and Montgomery (1854-1855) counties, before finally settling in Rich Valley, Smyth County in 1856.
In Smyth County, Nathan Look, together with his brother-in-law Charles F. Lincoln, initially engaged in agriculture; in 1859, they moved to Marion, where they established the firm of Look & Lincoln and engaged in the manufacture of plows. After the Civil War, the firm added a plow handle factory, and in 1880, Look & Lincoln expanded to the manufacture of wagons and buggies.
Sarah A. B. Lincoln Look died September 16, 1857. The Looks had only child, Sarah Isabel Look (who would marry Smelt Winston Dickinson), who had survived to adulthood. Following her mother's death, Sarah and her sister Laura lived in Wyoming, New York with their paternal grandparents. They remained there through the Civil War. During this time, their father married a second time, to Columbia Thomas.
Nathan Look died on May 2, 1907. After his death, the heirs of Charles F. Lincoln, who had died in 1891, acquired ownership of Look & Lincoln. The company continued to operate successfully for several decades and eventually expanded into the lumber business and the manufacturing of furniture.
This collection contains the papers of Nathan L. and Sarah A. B. Lincoln Look, natives of New York and Massachusetts, respectively, who settled in Marion County, Virginia in the 1850s. The collection consists largely of correspondence and includes summaries and transcripts of the 61 letters within the collection.
The majority of the correspondence is written by Sarah A. B. Lincoln Look to her family. Her early letters (1844-1847), written from various locales in Massachusetts, concern her attempts to secure a teaching position, classes at Mt. Holyoke, and routine family matters. Included too is a description of Sarah Lincoln's 1846 trip to northern Virginia, with lengthy (and often unflattering) descriptions of its people and environs. Following her marriage and move to Virginia, Sarah Lincoln Look's letters center on the family's frequent moves during the subsequent decade, the daily activities of the household (particularly farming and her hat-making enterprise), her views on slavery and Southern culture, the weather, society and church activities.
Within the correspondence also are several letters written by Sarah's brother, Charles F. Lincoln, and her husband, Nathan L. Look. These letters focus more on the family's farm and its broom- and cheese-making enterprises. The correspondence also contains Civil War-era letters from Polly Loomis Look, Laura L. Look, and Olivia Look Taylor. The letters contain only brief mentions of war news but include passages relating to travel behind the lines and descriptions of conditions in southwestern Virginia.
Accompanying the original letters are a set of typed transcripts and the contents of a scrapbook, largely consisting of envelopes in which the original letters had once been housed. Each envelope bears a brief summary of the letter it once contained. Also included here are a few genealogical notes.
The collection also contains a few pieces of miscellanea, including newspaper clippings about James Monroe's Oak Hill estate (at which Sarah Lincoln lived for a short time), a 1930 Baltimore Sun article about Mahlon Loomis, a color advertising circular for Look & Lincoln wagons, an 1848 acrostic for Sarah A. B. Lincoln, and two 1847 deeds for land in Petersham, Massachusetts.
Arranged by document type, then chronologically.
Persons:

Lincoln, Charles F.
Look, Nathan L.
Look, Sarah A. B. Lincoln

Subjects:

Civil War
United States--History--Civil War, 1861-1865
---
Box-folder 1-1

1844-1848

Box-folder 1-2

1849-1853

Box-folder 1-3

1854-1860

Box-folder 1-4

1861-1874, n.d.
Box-folder 1-5

1844-1851

Box-folder 1-6

1852-1874
Miscellaneous 1847-1930, n.d.
Box-folder 1-8