A Collection in
the Special Collections
Collection Number Ms2005-009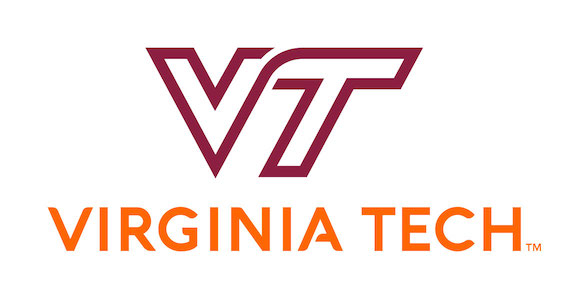 Special Collections, Virginia Polytechnic Institute and State University
Special Collections, University Libraries (0434)
560 Drillfield Drive
Newman Library, Virginia Tech
Blacksburg, Virginia 24061
USA
Phone: (540) 231-6308
Fax: (540) 231-3694
Email:
specref@vt.edu
URL:
http://spec.lib.vt.edu/
© 2005 By Virginia Polytechnic Institute and State University. All rights reserved.
Processed by: John M. Jackson, Special Collections Staff
Repository
Special Collections, Virginia Polytechnic Institute and State University, Blacksburg, Va.
Accession number
Ms2005-009
Title
Nancy Byrd Turner Collection 1930-1988
Physical Characteristics
1 container; 0.2 cu. ft.
Language
English
Abstract
Correspondence, newsclippings, poems, and notes assembled by Beverly Carper Powley for a biographical article on Nancy Byrd Turner, a Virginia poet.
---
Access Restrictions
Collection is open to research.
Use Restrictions
Permission to publish material from the Nancy Byrd Turner Collection must be obtained from Special Collections, Virginia Tech.
Preferred Citation
Nancy Byrd Turner Collection, Ms2005-009- Special Collections, Virginia Polytechnic Institute and State University.
Acquisition Information
The Nancy Byrd Turner Collection was donated to the Special Collections in April 2005.
Processing Information
The processing, arrangement and description of the Nancy Byrd Turner Collection commenced and was completed in April 2005.
Nancy Byrd Turner, poet, editor and lecturer, was born on July 29, 1880 in Boydton (Mecklenburg County), Virginia, the eldest child of Rev. Byrd Thornton and Nancy Turner.
After graduating from Hannah More Academy (Baltimore, Maryland) in 1898, Turner accepted employment as a teacher. She had begun writing poetry at an early age; by 1902, her poems were being published regularly in national magazines. By the time she left Virginia for Boston in 1917 to accept a position on the editorial staff of Youth's Companion, Turner's work had appeared in such magazines as Scribner's and the Saturday Evening Post. She served as editor of the children's page for Youth's Companion from 1918 to 1922, then served on the editorial staffs of the Boston Independent, Atlantic Monthly, and Houghton Mifflin.
In 1925, Turner was accepted to the MacDowell Colony (Peterborough, New Hampshire) and retained her membership in the arts colony until 1944. Her first book of poetry, A Riband on My Rein, was published in 1929. She would eventually publish 15 books, largely composed of adult poetry and children's literature, and her writings continued to appear in magazines such as the New Yorker, Good Housekeeping and Ladies' Home Journal. Among other awards, she was the recipient of the New England Poetry Club's Golden Rose Prize in 1930 and the Virginia Writers' Club's poetry prize in 1948.
In her later years, Turner lived in Ashland (Hanover County), Virginia and wrote freelance while lecturing throughout the United States. She died on September 5, 1971.
Beverly C. Powley was born on October 5, 1916. Graduating from Virginia Tech with a degree in home economics, she worked for the Hanover County Extension Service from 1938 to 1940. She married George R. Powley, who served on the faculty of the Virginia Tech Electrical Engineering Department, and the couple had four children. In Blacksburg, Beverly Powley was actively involved in several organizations and clubs. She served as state president of Gideons International Auxiliary, and as president of both the Virginia Tech Faculty Women's Club and the Women's Chapter of the Virginia Tech Alumni Association. She died in Blacksburg on July 26, 1988.
This collection contains materials assembled by Beverly Carper Powley in the course of writing a biographical article on Nancy Byrd Turner, a Virginia poet, editor and lecturer. The collection contains pieces of Turner's correspondence--including a few letters written to Powley and photocopies of letters and postcards sent to others--as well as some newsclippings and samples of Turner's poetry.
The collection also contains Powley's correspondence relating to the research project, as well as related correspondence of Mary Balazs, a VMI English professor who worked in tandem with Powley on gathering materials about Turner (included in Balazs' correspondence is a typescript draft of her paper, "Miss Nancy Byrd Turner: a Reconsideration"). Several drafts of Powley's article, "To Honor Nancy Byrd Turner: a Poet Laureate of Virginia," together with the published version (which appeared in the Spring 1988 issue of the Richmond Quarterly), complete the collection.
The collection is arranged by document type, then chronologically.
Turner correspondence 1946-1956 . 1-1, Box-folder
Turner poetry and newsclippings 1930-1971, n.d. . 1-2, Box-folder
Turner background materials and notes 1971-1983, n.d. . 1-3, Box-folder
Powley correspondence 1979-1988, n.d. . 1-4, Box-folder
Balazs correspondence 1983-1988, n.d. . 1-5, Box-folder
"To Honor Nancy Byrd Turner, a Poet Laureate of Virginia" by Beverly Carper Powley - drafts and published copy 1988, n.d. . 1-6, Box-folder