A Collection in
the Special Collections
Collection Number Ms1984-176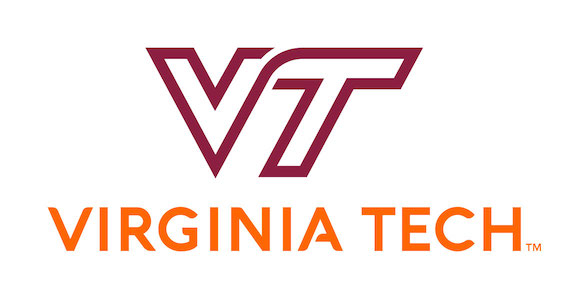 Special Collections, Virginia Polytechnic Institute and State University
Special Collections, University Libraries (0434)
560 Drillfield Drive
Newman Library, Virginia Tech
Blacksburg, Virginia 24061
USA
Phone: (540) 231-6308
Fax: (540) 231-3694
Email:
specref@vt.edu
URL:
http://spec.lib.vt.edu/
© 2004 By Virginia Polytechnic Institute and State University. All rights reserved.
Processed by: Lakshmi Jayaraman, Special Collections Graduate Assistant
Repository
Special Collections, Virginia Polytechnic Institute and State University, Blacksburg, Va.
Accession number
Ms1984-176
Title
Mattie Lamb Tucker Papers 1945-1984
Physical Characteristics
1 container; 0.2 cu. ft.
Language
English
Abstract
Certificates, newspaper clippings, photographs, correspondence and miscellaneous printed material of Mattie Lamb Tucker, a Red Cross volunteer and community service worker in Blacksburg, Virginia.
---
Access Restrictions
Collection is open to research.
Use Restrictions
Permission to publish material from the Mattie Lamb Tucker Papers must be obtained from Special Collections, Virginia Tech.
Preferred Citation
Mattie Lamb Tucker Papers, Ms1984-176 - Special Collections, Virginia Polytechnic Institute and State University, Blacksburg, Va.
Acquisition Information
The Mattie Lamb Tucker Papers were donated to the Special Collections in 1984.
Processing Information
The processing, arrangement and description of the Mattie Lamb Tucker Papers commenced and was completed in November 2004.
Mattie Lamb was born January 26, 1893 near Blacksburg, Virginia. She attended school in Blacksburg and worked for the Pedigo family before marrying Arthur Bruce Tucker on September 29, 1918. Tucker served as a volunteer with the Red Cross, a Gray Lady volunteer at the Veterans Administration hospital, and performed many social and volunteer services, such as organizing charity events for hospitalized veterans and blood drives for the Red Cross. She also served as rehabilitation chairman for the Auxiliary Unit and was a prominent member of the Methodist Church of Blacksburg.
Arthur Bruce Tucker, was born on September 29, 1885. His first wife died in childbirth, leaving a son, William. With his father, Tucker worked on the Alexander Black farm for 40 years, until Black's death in 1935. Tucker then took a position with the Blacksburg post office, where he worked for another 20 years. Together, the Tuckers won hundreds of blue ribbons at county and community fairs. Many were won by Arthur Tucker in horse shows in Roanoke, Lynchburg and other places in Virginia; others were won by Mattie Tucker for cooking and handicrafts. The Tuckers' son, Henry Kelly Tucker, was born May 12, 1925, and enlisted in the Marine Corps in 1943; serving in the 5th Marine Division, he died in combat on Iwo Jima, March 1, 1945.
Mattie Tucker was so regarded by her social circle and the community that several children wrote about her in their class assignments as an "outstanding person." At their home at 209 Wharton Street, the Tuckers also housed Virginia Polytechnic Institute students during their stay in Blacksburg. Mattie Tucker was dubbed a "Santa" by local veterans, whose lives she improved by organizing gift drives and fund raisers. She was rewarded for her work and frequently featured in local newspapers. Mattie Tucker was also very active socially, organizing luncheons and parties for her circle of friends as well as the local elderly community. She died on July 20, 1985; Arthur Tucker had died on August 16, 1967.
For more on Mattie Lamb Tucker, see her 1980 book, Memories , edited by Devota P. Pack.
This collection contains the papers of Mattie Lamb Tucker, a nurse who lived in Blacksburg, Virginia. The collection includes a set of certificates awarded to Tucker for her qualifications and efforts in community service work. Also included are materials relating to the World War II death of Tucker's son, Henry Tucker, comprised of such items as telegram notifications, newspaper clippings and contributions from friends for Tucker's eulogy.
The collection also contains newspaper clippings relating to the Tuckers, their relatives and close friends. Many of these clippings relate to Mattie Tucker's community service as well as Arthur Tucker's horse shows and his social position. Included also are a small collection of photographs of the Tuckers--she at work and social gatherings, and some of Arthur Tucker, and their pets.
The miscellaneous folder includes a few letters written to Mattie Tucker--mostly thanking her for her services--together with printed material relating to the places she worked, and some writings by students about Mattie Tucker for class assignments.
The collection is arranged by type, and where possible, chronologically.
Persons:

Tucker, Henry, Blacksburg, Va.
Tucker, Mattie Lamb, Blacksburg, Va.

Family Names:

Tucker family, Blacksburg, Va.

Subjects:

Blacksburg (Va.)
Local/Regional History and Appalachian South
Montgomery County (Va.)
---
Box-folder 1-1
Certificates 1947-1962
Box-folder 1-2
Henry Tucker: death and memorial 1945-1948
Box-folder 1-3
Newspaper clippings n.d.
Box-folder 1-4
Photographs n.d.
Box-folder 1-5
Miscellaneous (includes correspondence) 1955-1984, n.d.