A Collection in
the Special Collections
Collection Number Ms1989-013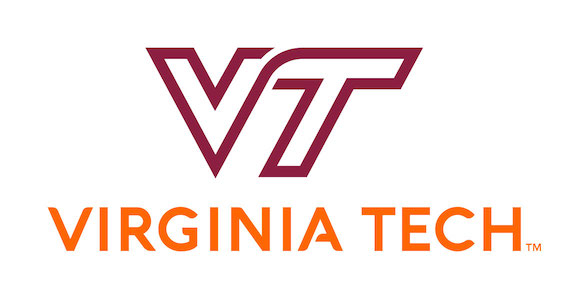 Special Collections, Virginia Polytechnic Institute and State University
Special Collections, University Libraries (0434)
560 Drillfield Drive
Newman Library, Virginia Tech
Blacksburg, Virginia 24061
USA
Phone: (540) 231-6308
Fax: (540) 231-3694
Email:
specref@vt.edu
URL:
http://spec.lib.vt.edu/
© 2004 By Virginia Polytechnic Institute and State University. All rights reserved.
Processed by: Special Collections Staff
Repository
Special Collections, Virginia Polytechnic Institute and State University, Blacksburg, Va.
Accession number
Ms1989-013
Title
Stearns Family Papers 1714-1920
Physical Characteristics
1.4 cu. ft.
Language
English
---
Access Restrictions
Collection is open to research.
Use Restrictions
Permission to publish material from the Stearns Family Papers must be obtained from Special Collections, University Libraries, Virginia Tech.
Preferred Citation
Stearns Family Papers, Ms1989-013, Special Collections, Virginia Polytechnic Institute and State University, Blacksburg, Va.
Acquisition Information
The original papers and transcripts are in the possession of Stuart H. Buck of Lynchburg, Virginia, who edited and transcribed the papers. He loaned the transcripts to the Special Collections Department in January 1989. The transcripts were copied in February and March and returned to Mr. Buck in March 1989.
The Stearns family papers consist of transcripts and copies of correspondence, family trees, official documents, land records, writings, diaries, and others materials. The family descended form Isaac Stearns (1600-71) Isaac Stearns, born in England in 1600, came to America in 1630. He landed in Salem, Massachusetts, and settled in nearby Watertown, where he became a town selectman. Most of the materials are concerned with the 7th Isaac Stearns (1790-1879), and his extended family and descendants. This branch of the Stearns family remained in or near Mansfield, Massachusetts, for 300 years, or seven generations, and saved thousands of papers concern most of the family members. Materials related to their history were later edited and transcribed by Stuart H. Buck, great-grandson of the 7th Isaac, of Lynchburg, Virgina.
The papers consist of photocopies of transcripts and originals of correspondence, diaries, official documents, writings, and other genealogical documents (1714-1920) of the Stearns family. Several essays describing the genealogy of the family precede the transcripts of the family papers. An index to the transcripts is included. Included in the papers are the extensive Civil War correspondence of Orange Scott Stearns (1835-70) of the 29th Massachusetts Regiment, to his family, and the Civil War papers of Isaac Holden Stearns (1825-97), a surgeon in the 22nd Massachusetts Infantry. The papers also include the poems of Sally Stearns (1804-90), copies of the papers of Samuel Crocker Lovell (1840-?), and essays on the genealogy of the Stearns and other related families by Stuart H. Buck. Essays concerning specific family members are organized after the index, followed by information on Samuel Crocker Lovell, John Lee Holt, and Erie L. Ditty, Civil War soldiers.
This collections is arranged by subject, then chronologically.
Subjects:

Civil War
United States--History--Civil War, 1861-1865
United States--History--Civil War, 1861-1865--Diaries
---
Stearns Family Papers 1712-1920