A Collection in
Special Collections
Collection Number Ms1997-019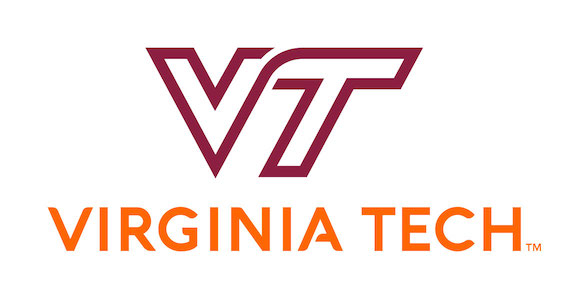 Special Collections, Virginia Polytechnic Institute and State University
Special Collections, University Libraries (0434)
560 Drillfield Drive
Newman Library, Virginia Tech
Blacksburg, Virginia 24061
USA
Phone: (540) 231-6308
Fax: (540) 231-3694
Email:
specref@vt.edu
URL:
http://spec.lib.vt.edu/
© 2009 By Virginia Polytechnic Institute and State University. All rights reserved.
Processed by: Gina Ellis, Special Collections student assistant; and Laura Katz Smith, Special Collections manuscripts curator.
Repository
Special Collections, Virginia Polytechnic Institute and State University, Blacksburg, Va.
Collection Number
Ms1997-019
Title
Thomas Robinson Sharp Papers 1859-1908
Physical Characteristics
1 container; 0.5 cu. ft.
Language
English
Abstract
Papers--including journals, notebooks, scrapbooks and letter copy books of Thomas Robinson Sharp, Confederate military railroad superintendent and colonel and official of several railroad companies in the latter half of the nineteenth century.
---
Access Restrictions
Collection is open to research.
Use Restrictions
Permission to publish material from the Thomas Robinson Sharp Papers must be obtained from Special Collections, Virginia Tech.
Preferred Citation
Researchers wishing to cite this collection should include the following information: Thomas Robinson Sharp Papers, Ms1997-019, Special Collections, Virginia Polytechnic Institute and State University.
Acquisition Information
The Thomas Robinson Sharp Papers were donated to Special Collections in 1997.
Processing Information
The processing, arrangement and description of the Thomas Robinson Sharp Papers commenced in November 1997 and was completed in January 1998; minor adjustments to the arrangement and description were made in February 2009.
Thomas Robinson Sharp was born on February 22, 1834, in Mt. Carbon, Pennsylvania. He worked as assistant to the general superintendent of the Virginia and Tennessee Railroad (1853-1854), East Tennessee and Virginia Railroad (1854), and the Petersburg Railroad (1855-1856). He was assistant superintendent of the Alabama and Florida Railroad (1857-1859) and superintendent of the Richmond & York River Railroad (1859-1860). From June 1861 to April 1865 he was the military road superintendent of the Confederate States of America, achieving the rank of colonel. After working as a superintendent of the Savannah & Memphis Railroad (1871-1872) and the New Jersey Southern Railroad (1872), he was an assistant, then master of transportations for the Baltimore & Ohio Railroad (1872-77). He served as a receiver for the Long Island Railroad (1877-1880), president of the Danville, Mocksville & Southwestern Railroad Company (1880-?), and president of the Cincinnati, Wheeling & New York Railroad Company (1883-?), as well as general manager of the Kanawha & Ohio Railroad (1886-?). Thomas Robinson Sharp died on July 28, 1909 and was buried in Eden (Rockingham County), North Carolina.
This collection contains the papers of Thomas Robinson Sharp, military road superintendent and colonel in the Confederate Army and an official of various railways during the latter half of the nineteenth century. Included within the collection is a journal in which Sharp briefly records his daily activities and whereabouts from 1859 to 1863. He makes some lengthier entries in 1862, mentioning battles and notable individuals, including "Stonewall" Jackson and Turner Ashby. The collection also contains an indexed notebook in which Sharp seemingly recorded anything which he found worthy of remembering, including such diverse subjects as statistics and procedures of various railways; instructions on personal behavior; home remedies; tools and equipment; Confederate postal rates; and many more. Interspersed among the handwritten notes are pencil sketches and clippings from published sources. Another similar volume contains Sharp's notes on railroad history and data on a number of different railway companies. Also contained in the collection is a scrapbook of newspaper clippings, devoted entirely to an 1877 train collision on the B&O line at Point of Rocks, Maryland. The collection includes two ledgers, one largely devoted to recording sales of food goods to various individuals and companies, the other a cash book. Sharp's correspondence for a few months in 1908 is contained in two letter copy books; the collection also includes a single letter to Sharp, written by F. E. Browne, regarding a water distillery. Completing the papers is a collection of ephemera added by an unidentified past owner. These items include several newspaper clippings from the 1960s and 1970s, largeley relating to Civil War topics in Warren and Frederick counties, Virginia; research notes on various topics; an article about composition, extracted from an unidentified magazine; and a sketch of Brooklyn, Bath & Coney Island Railroad locomotive 6 ("Clifford").
The collection is arranged document type.
---
Subjects:

Civil War
Railroad
United States--History--Civil War, 1861-1865
---
Box-folder 1-1
Journal 1859-1863
Box-folder 1-2
Notebook 1859-1871
Box-folder 1-3
Railway notebook 1871
Box-folder 1-4
Point of Rocks train collision scrapbook 1877
Box-folder 1-5
Ledger 1882-1886
Box-folder 1-6
Cash book 1889-1891
Box-folder 1-7
Letter copy books 1908
[2 items]
Box-folder 1-8
Letter from F. E. Browne 1895
Box-folder 1-9
Miscellanea 1928-1973, n.d.
Newspaper clippings 1928-1973, n.d.

Research notes n.d.

"Composition: How to Write the English Language Correctly" n.d.

Pencil sketch of Brooklyn, Bath & Coney Island Locomotive 6 ("Clifford") n.d.