A Collection in
Special Collections
Collection Number Ms2003-019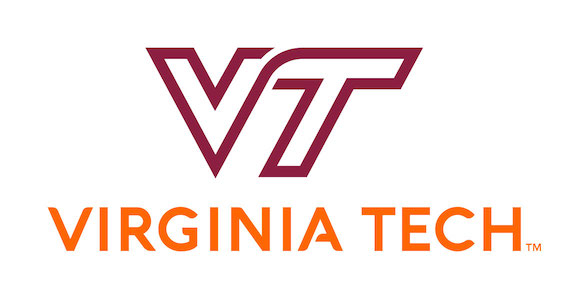 Special Collections, Virginia Polytechnic Institute and State University
Special Collections, University Libraries (0434)
560 Drillfield Drive
Newman Library, Virginia Tech
Blacksburg, Virginia 24061
USA
Phone: (540) 231-6308
Fax: (540) 231-3694
Email:
specref@vt.edu
URL:
http://spec.lib.vt.edu/
© 2003 By Virginia Polytechnic Institute and State University
Processed by: Clayton McGahee Special Collections Staff
Repository
Special Collections, Virginia Polytechnic Institute and State University
Collection number
Ms2003-019
Title
William E. Hoge Family Papers 1810-1933
Physical Characteristics
1.2 cu. ft., 3 boxes, 23 folders, and one small roll.
Language
English
---
Access
Collection is open to research.
Use Restrictions
Permission to publish material from the William E. Hoge Family Papers must be obtained from Special Collections, Virginia Tech.
Preferred Citation
William E. Hoge Family Papers, 1810-1933, Ms2003-019, Special Collections, Virginia Polytechnic Institute and State University.
The Hoge Family was one of the earliest settlers of the New River area of southwest Virginia. William Edward Hoge and his family resided in Point Pleasant, Bland County Virginia, where William Hoge began his medicinal practice in 1855. Hoge was married to Jane L. Meek, and they had three sons and one daughter.
The Hoge family were all well educated and respected individuals in the community. In 1878, William Hoge assumed the responsibility of Sophia and Eugene Edmondson, his wife's niece and nephew. The Edmondsons lived in Memphis, Tennessee, at the time a town crippled by the yellow fever epidemic which took the lives of Sophia and Eugene's parents and brother Tommie. William Hoge travelled to Memphis and took the children under his care, concealing them under his buggy seat through the Memphis quarantine until he arrived in Broadford where their grandmother resided.
William Hoge died on February 3, 1885, leaving his three sons land in Burke's Garden, Pulaski, and Bland County. His daughter Olivia (Ollie) inherited land in Abbs Valley near Pocahontas, Virginia which became a thriving territory for coal mining, leaving Ollie and her husband James S. Browning substantially wealthy.
The Hoge Family papers consists of 164 letters and 65 deeds, along with financial papers, postcards, and extensive genealogical research. The letters detail the lives of the Hoge family, specifically the children, from the 1830s through the 1880s. Several of the letters in the collection are written by Ollie Hoge, spanning from the time when she was a young girl enrolled in the Wytheville Female College to her later days as a wife and mother living in Richmond.
Prevalent in the Hoge collection through all decades is the frequency of sickness and death. Word of a death in the family was sent out by postcard; commonly followed by a long, lamenting letter describing the lives of those lost in a beautifully poetic fashion.
One of the most interesting parts to the collection is the letters written by the Hoge family during the time of the Civil War. The letters are from friends of the Hoge family letting them know they are seeking enlistment, and from both Confederate soldiers and Virginians who are terrified to see Union soldiers travelling through their land. One letter in the collection involves a vivid description from Caroline Meek Thomas describing Union soldiers who were camped in the Blacksburg area.
Also included in the Hoge collection is genealogical material comprised by Dorothy Bodell. Material includes photocopied pictures of several southwest Virginia families and family trees from the Hoge, Meek, and Thomas families. In addition to Bodell's work, transcriptions and summaries of selected letters are included.
This collection is arranged according to subject matter.
Subjects:

Blacksburg (Va.)
Civil War
Local/Regional History and Appalachian South
Montgomery County (Va.)
United States--History--Civil War, 1861-1865
---
William E. Hoge Family Papers 1810-1933