A Collection in
Special Collections
Collection Number Ms1988-008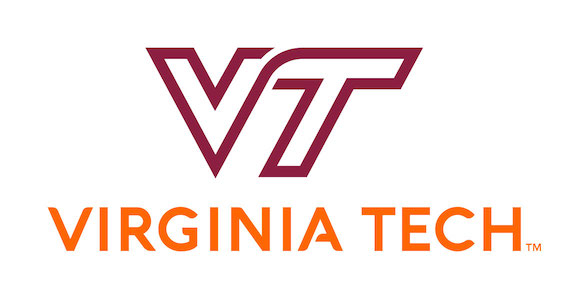 Special Collections, Virginia Polytechnic Institute and State University
Special Collections, University Libraries (0434)
560 Drillfield Drive
Newman Library, Virginia Tech
Blacksburg, Virginia 24061
USA
Phone: (540) 231-6308
Fax: (540) 231-3694
Email:
specref@vt.edu
URL:
http://spec.lib.vt.edu/
© 2003 By Virginia Polytechnic Institute and State University
Processed by: Rosana Magoia, Special Collections Graduate Assistant
Repository
Special Collections, Virginia Polytechnic Institute and State University
Collection number
Ms1988-008
Title
James Bane Price Account Books 1871-1897
Physical Characteristics
2 containers; 0.7 cu. ft.
Collector
Dealer.
Language
English
Abstract
The collection consists of eight account books from the James Bane Price store in Prices Fork (Montgomery County), Virginia; the books provide details of daily transactions, expenditures and costumer accounts and span the years 1871 to 1897.
---
Access
Collection is open to research.
Use Restrictions
Permission to publish material from the James Bane Price Account Books must be obtained from Special Collections, Virginia Tech.
Preferred Citation
James Bane Price Account Books, Ms1988-008 - Special Collections, University Libraries, Virginia Polytechnic Institute and State University
The Price family arrived in Southwest Virginia from Germany in the 1740s. James Bane Price (called "Gentleman Jim") was born on November 23, 1832, the son of Henry David Price Jr. and Anna Marie/Mary. He married Sarah Jane Winston in 1867, and they had six children: Lula Belle (b. 1869), Samuel Winston (b.1871), Maud (b. 1875), Daisy Winston (b.1883), Ferdinand (died young) and Clara Bane (b.1885).
It is unknown exactly when Price's general store was established, but tax records indicate that the store was built around 1871. (The oldest account book in this collection dates from 1871, but it refers in its first pages to an "old book.") It appears from the account ledgers that Price was not only a supplier of food and goods, but also of credit, as most of the transactions were made through either credit or barter. In addition to grocery products, Price sold such items as clothing, shoes, tobacco, coal, tools, and drugs. While operating as a merchant, Price also engaged in other business and in farming.
Price operated the store until his death in January 1896, after which the store was placed in the hands of his son, Samuel, who leased the store to others. In 1913, the property passed to the hands of Lula Belle, the first of J. B. Price's daughters. The store was later bequeathed by Lula to her niece Ethel Meisel (Daisy's daughter), and Ethel eventually sold the "home place property" (including the store) to Walter L. and Patricia Givens Johnson. The store closed many years ago, but the building is still standing today (2003) and is rented as a residence to Virginia Tech students.
Sources:
The James Bane Price Country Store at Price's Fork, Montgomery County, Virginia. [Prices Fork, VA: P. G. Johnson, 1983?]. (F232 .M7 J35 1983 Spec/Genealogy)
Price, H. L., Outlines of Montgomery County Families, Vol. 2. [Blacksburg, VA: s.n., 1940]. (CS69 .P75 Spec/Genealogy)
Yates, Anne Hayden and W. Conway Price, comp., Increase in Prices: Some descendants of David And Agnes (Hoffman) Price of 17th century Germany. Ridgecrest, CA: A.H. Yates, c1985. (CS71 .P946 1985 Spec/Genealogy)
The James Bane Price Account Books--eight in number--span the period from 1871 to 1897 and have been divided among the following categories: daybooks, account ledger books and expenses books. The books contain account information for a number of prominent local individuals during the late nineteenth century. (Note: Though all of the ledgers are from the same business, one of the older books is signed "M. S. Price," while another bears the inscription "M. S. Price and Helvey." Furthermore, the entries in the last daybook were made following Price's death and may be attributable to Samuel Price, who operated the store after his father's death.)
The daybooks provide detailed information of Price's daily transactions and the variety of goods sold in the store. The notations include date, customer name, quantity and prices of products purchased, and transaction total. The books also include notations concerning payments made by Price to his workers.
The collection includes one expenses book, with information classified in various categories such as bills, amount paid for coal, stamps accounts, coal sold, coal shipped, etc. The book records the date, name of the person from whom Price bought the merchandise, amount paid, and sometimes the type of payment (check, fuel, cash, etc).
The two account ledger books, arranged by costumers' name, contain information such us the total customer credits and charges, together with other notations.
The collection is arranged by book format, then chronologically.
Subjects:

Blacksburg (Va.)
Local/Regional History and Appalachian South
Montgomery County (Va.)
---
Box-folder 1-1

1871-1872

Box-folder 1-2

1882-1883

Box-folder 1-3

1887

Box-folder 1-4

1892-1893

Box-folder 1-5

1896-1897
Box-folder 2-1

1871-1872

Box-folder 2-2

1887-1891